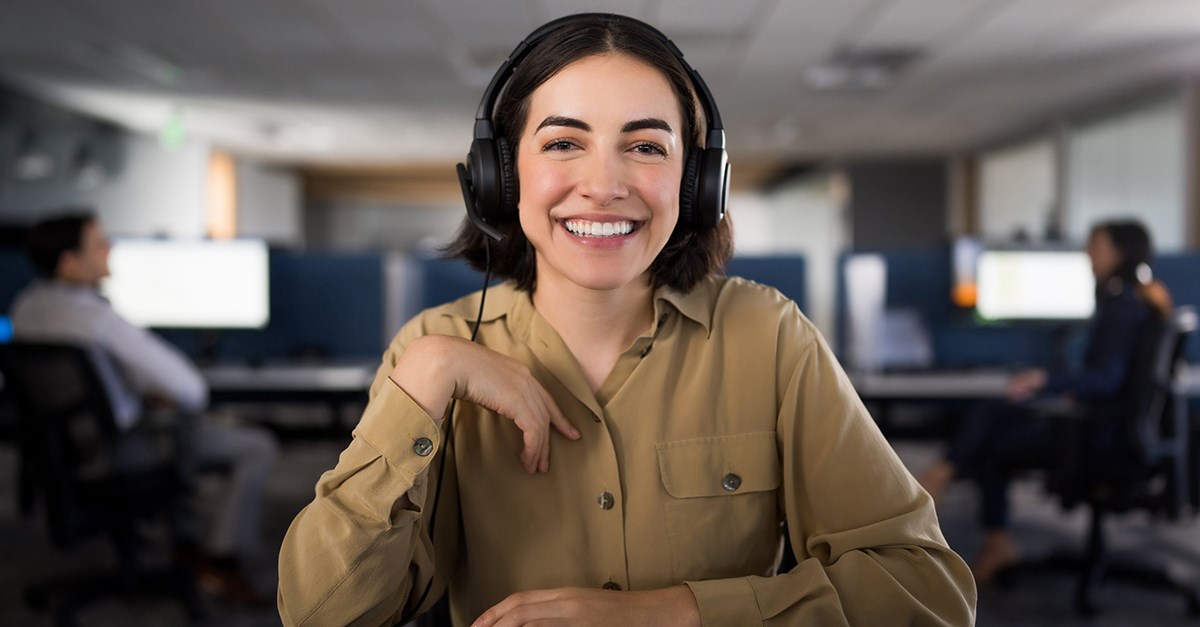 TL;DR: Click to expand/collapse details about the Kensington H1000 USB-C® On-Ear Headset

If your current headset is not providing an audio experience that is advanced in terms of clarity, ease, and comfort, you may be due for an upgrade. A professional headset like the Kensington H1000 USB-C® On-Ear Headset has a lot to offer you.
---
If your work headset is not giving you an advanced audio experience.
An advanced audio experience is one that is effortless, authentic, and immersive, with speech that is crystal clear and easily intelligible. The voices of all participants should be clean and distortion-free and the volume should be consistent. Minimal background noise or latency in the audio transmission is key, allowing for conversation flow without interruptions or delays. The audio should have a wide frequency range in order for all the nuances of speech to be heard. This audio should also be balanced with a good mix of high, mid, and low frequencies.
Audio specifications are of utmost importance when selecting a headset, including the utilization of 40mm drivers, HD voice support, sidetone, and a Directional Noise-Canceling (DNC) microphone.
40mm drivers 40mm drivers are the recommended size for the best headset because they can produce crisp and accurate audio across a wide range of frequencies and are therefore suitable for a variety of applications (conference calls, music streaming, audio editing).
HD voice support HD voice support enables the headset with mic to transmit and receive high-definition (HD) audio during calls. It lends to more natural-sounding audio than regular phone calls on a cellular phone.
Sidetone voice playback Sidetone is the real-time feedback of your voice played into your headset headphones as you speak. Sidetone confirms your call is live, your voice is being heard, and ensures there is no echo in the audio. It also helps you modulate speaking volume and fine-tune enunciation for better expression. Sidetone is a great feature for the hearing impaired.
Directional Noise-Canceling (DNC) microphone This variety of microphone is designed to mitigate background noise for improved concentration on the conversation. It works by detecting and isolating unwanted ambient sound, canceling it out. DNC makes it possible to hear and be heard while on a call in the busiest work environment.
If your current work headset does not have a busy light (so you are sometimes interrupted by colleagues while on a call).
A professional-grade USB headset equipped with a busy light provides a clear signal to colleagues that you are not available. This minimizes the potential of interruptions from work colleagues making it possible to focus completely on the conversation. A busy light is an important feature in a hybrid work world where you work in various dynamic environments. 
If your present USB-C® work headset is not comfortable.
If your headset is tight or heavy, it may cause discomfort, headaches, or neck pain. If the ear cups are too small or too tight, they can put pressure on the ears, causing pain over prolonged use. If it is not adjustable or does not fit properly, it may even slip off during use.
A work headset should be so comfortable that it is barely noticeable. The actual audio experience is also part of comfort. When the audio quality is poor, you may turn up the volume to hear clearly, which can cause hearing fatigue or hearing damage. Those who lean forward in an effort to make out low-grade audio risk neck stiffness and injury. This is why a noise-canceling work headset complete with the audio specifications listed above is recommended.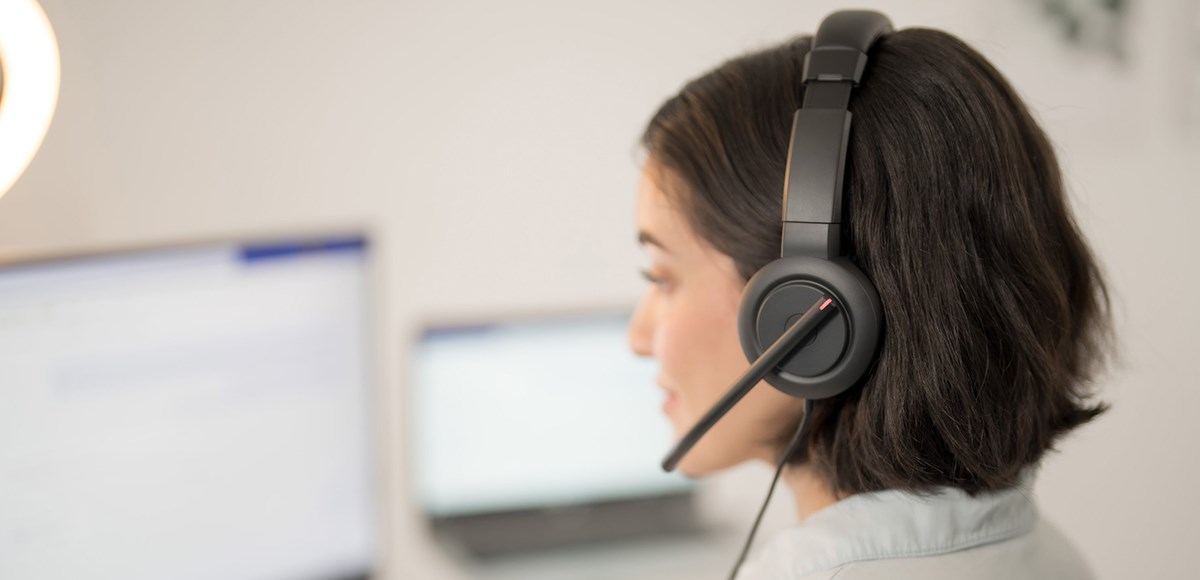 If your headset cable tangles or is not long enough to allow for movement during a call.
A long cable allows you to move freely around your workspace during a call. If you prefer to stand during phone calls this freedom of movement during calls is an advantage. A long cable minimizes the chance of accidentally unplugging your headset mid-conversation as well.
If you struggle to locate the mute, play, pause, or volume buttons on your device while on a call.
In-line controls provide a solution to this issue. With in-line controls, the mute, play/pause, and volume buttons are built into the headset for quick access, typically on its connecting cable. In addition to providing basic convenience, they ensure the reduction of unnecessary clicks when you mute or unmute during a call.
Enhance the quality of your phone calls with an advanced audio experience headset: Kensington's H1000 USB-C® On-Ear Headset. The H1000 is a robust plug-and-play USB-C® wired chat headset that works with all popular calling applications and operating systems. The headset's adjustable leatherette headband guarantees comfort throughout the entire day, while its advanced sound technology makes each call polished and professional. Complete with pro in-line controls with LED Indicators, a busy light, and a 6-foot tangle-free cable, the H1000 USB-C headset with mic is part of Kensington's growing Professional Video Conferencing ecosystem of products and accessories — providing an integrated experience, so you spend more time being productive.