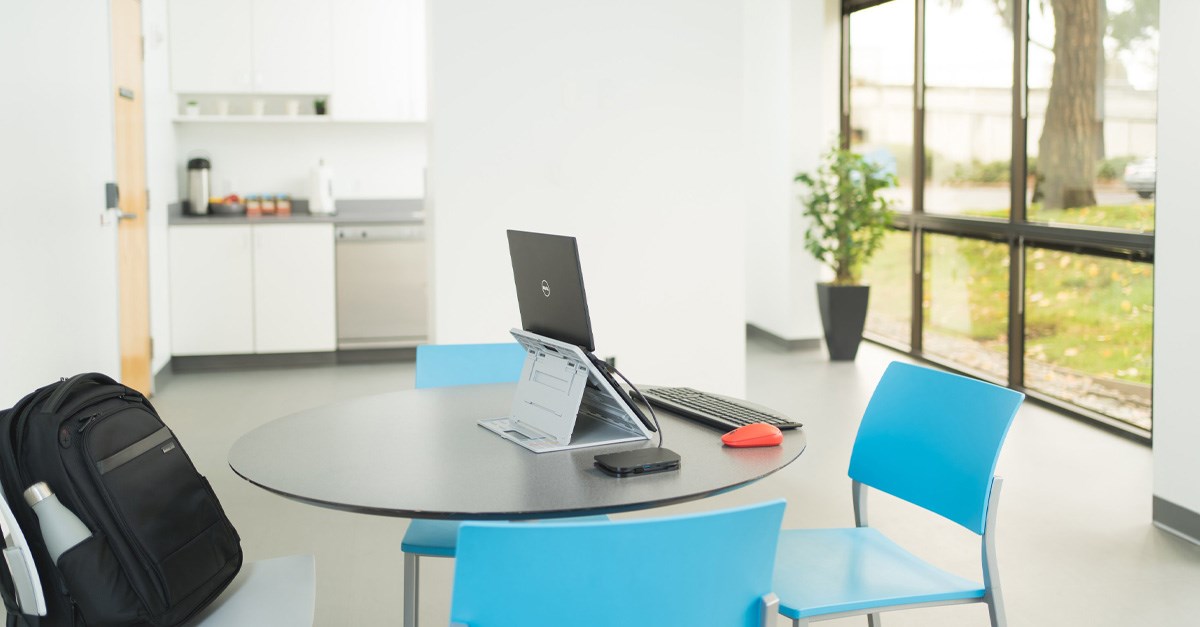 Now that you're working from home and have set up a dedicated space where you can be productive, you may realize you forgot about your comfort. According to the experts, working from home is here to stay. Although circumstances may have thrust this new reality upon you, it's worthwhile to invest in optimizing your workspace for improved comfort and ergonomic support.
In the same way that you adjust a car seat when you drive it for the first time, you'll need to arrange your desk and peripherals in a way that suits your body. While humans have unique physiques, modern home office desks and chairs come in standard sizes.
It's the way you set everything up that will determine whether you have an ergonomic workspace or not.
Optimizing Your Modern Home Office Desk to Avoid Ergonomic Injury
You've probably heard about the dangers of ergonomic injuries. It's when you place your body under repetitive strain or keep in it an awkward posture for prolonged periods. If you've repurposed a regular table in your home for work, you'll soon realize it doesn't have the proper desk ergonomics you need. Investing in a modern home office desk from IKEA, Wayfair, or similar stores (and an accompanying chair) will be the first step to improving your home office ergonomics.
Once you have the basics in place, you'll also want to invest in peripherals that improve your ergonomic support. When you adjust your car seat, you set everything up so that the controls, pedals, and seatbelt are within comfortable reach. The same should apply to your home office set up.
You'll want to set up the screen at eye level, rest your hands in a comfortable position when typing, and use your legs to maintain a healthy posture.
5 Solutions to Improve Your Work from Home Ergonomics
Subtle changes can make the world of difference for your long-term health and your body will thank you for it. Some products designed to enhance ergonomics are clunky and can lead to a cluttered workspace. However, this does not have to be the case as modern solutions use the industrial style with Scandinavian design principles to make minimalist but functional products.

By incorporating human factors and ergonomics into the products, you'll find an optimized set up that fits perfectly on your modern home office desk. Here are five solutions that can help you optimize your work from home ergonomics even when faced with limited desk space.
1. Improve Your Posture with an Ergonomic Footrest
When thinking about an ergonomic setup, you may forget that your feet and legs are just as important as your back, shoulders, and neck. Dangling feet forces you to lean forward, making your ergonomic chair useless. If you have an adjustable desk and chair, you could spend hours finding the right height that suits your specific build. Once you think you have it, you'll note the keyboard and screens may no longer align correctly with your elbows and eyes.
Using a footrest helps you maintain an optimal posture in your chair and supports your leg and lower back. Footrests promote active sitting and give you an additional, adjustable variable to find your optimal set up for your home office.
The SoulMate™ Pro Elite Foot Rest is the perfect accompaniment to your modern home office desk and chair. It allows you to:
Adjust heights between 3.5in-4.7in to suit your specific height and desk set up
Vary the angle and tilt settings (between 0°-18°) to find your perfect sitting position
Operate it with a foot lock-pedal to adjust the angle while you remain seated
Stay in the same position with anti-slip base and surface with an easy-to-clean fabric top
2. Adjust the Screen to Perfect Your Sitting Position
You'll change your sitting position at varying times during the day. While this may be an indication of body fatigue, it usually means you do not have the right set up yet. Once you've found the optimal position for your feet, chair, and desk, it's better to adjust your screen to that position instead of the other way around.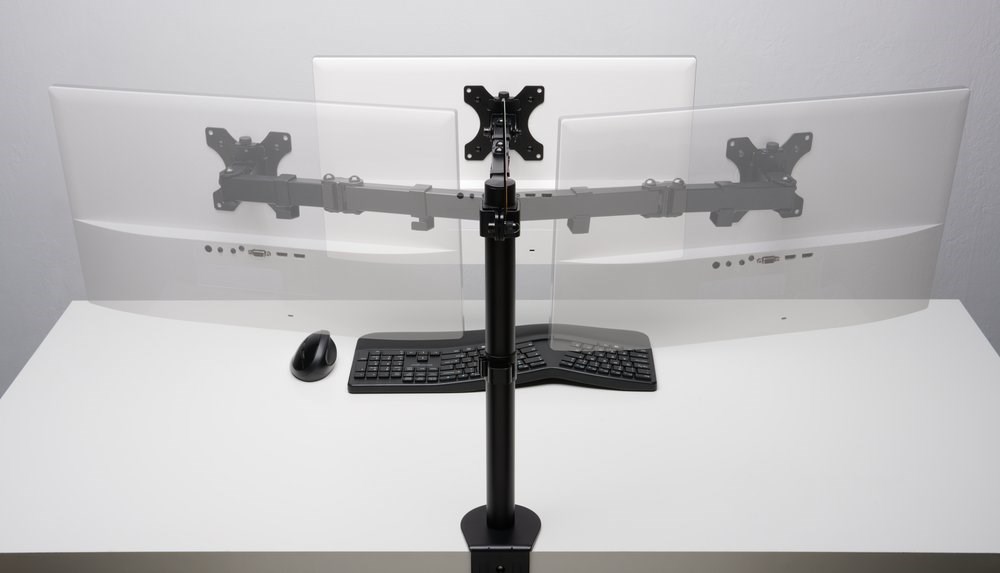 An adjustable monitor arm makes it possible to let the screen come to you, instead of you struggling to sit comfortably while reading. It also reduces clutter on the desk, as you don't have to deal with a stand that will take up additional space.
If you're telecommuting permanently or planning to work remotely often in the future, the SmartFit® Ergo Single Extended Monitor Arm can improve your ergonomics at home. Using a monitor arm, you'll be able to:
Adjust your monitor with 90° swivel and 180° rotation
Find the right height for you with the SmartFit Ergo system using your hand to establish the optimal position
Quickly install the solution with the C-Clamp and Gromet fastener included
Organize the monitor cables to keep the desk tidy with its cable management system
Accommodate monitors up to 34" with a quick-release VESA 75/100 mounting plate
3. Make Your Reference Material Accessible from the Standard Position
Even in the digital age, you'll still have to reference printed materials from time to time. Opening a book on the desk takes up additional space. It also means you have to switch your posture when reading from the screen or the page.
An OfficeAssist™ Multifunction Copyholder is a versatile organization tool for your ergonomic workspace. You can:
Use it as a copyholder, clipboard, book- or phone-stand
Take notes on the built-in dry-erase whiteboard
Store pens or dry-erase markers within easy reach
Keep your pens and devices organized with a magnetic base plate for stability
4. Control Your Climate While Increasing Your Laptop or Monitor Height
With the WellView™ family of monitor stands, you can also control the climate at your desk. The stand will raise your laptop or monitor to an ideal height, but you can also use the integrated Freshview™ air purifier, CoolView™ desk fan, or WarmView™ ceramic heater to improve your private environment.
5. Give Your Elbows and Wrists a Break with an Ergonomic Keyboard and Mouse
A wireless keyboard and mouse liberates you from the confines of the desk and are usually the first ergonomic peripherals you'll need. Carpal tunnel is one of the most common ergonomic injuries that office workers experience. The Pro Fit® Ergo Wireless Keyboard and Mouse will reduce stress on your joints and keep you productive for longer periods.
The bundle includes:
Split and sloped wireless keyboard to find a comfortable position for your hands
The keyboard has an adjustable tilt and built-in wrist support
A five-button wireless mouse and a replaceable receiver with three-mode power saving
If you want to work from home like a pro, you'll need to take your long-term comfort and wellbeing into account.
To learn more about creating a modern home office desk, here are more great ideas to help you decide what your ergonomic workspace should look like.
---