Button Assignment Options
Mouse & Keyboard
Assign hotkey shortcuts.
Perform "Chording" (assigning a hotkey to the combination of two buttons pressed at once).
Editing
Program buttons to perform frequently used editing functions such as cut, paste, redo, copy, and select all.
Navigation
Assign buttons to pre-selected navigation functions such as find, scroll up/down, home, page up/down and play/pause.
Media
Control your media viewing by assigning buttons to volume up/down or mute and track controls for next and previous.
Web Browser
Assign buttons to forward, stop and refresh to support efficient browsing.
Windows & Virtual Desktop
Set buttons to minimize or maximize windows, snap windows or desktop, and switch virtual desktops.
Launching
Assign buttons to open files, folders, URLs or Task Manager with a single click.
System
Set efficient system buttons to copy screen to clipboard, lock screen, open Explorer window, show run dialog, or show system search.
Text Snippets
Program buttons to enter pre-defined snippets of text.
Mouse & Keyboard
Use your trackball to control your volume or web browser by assigning buttons to volume up or down and page forward and back.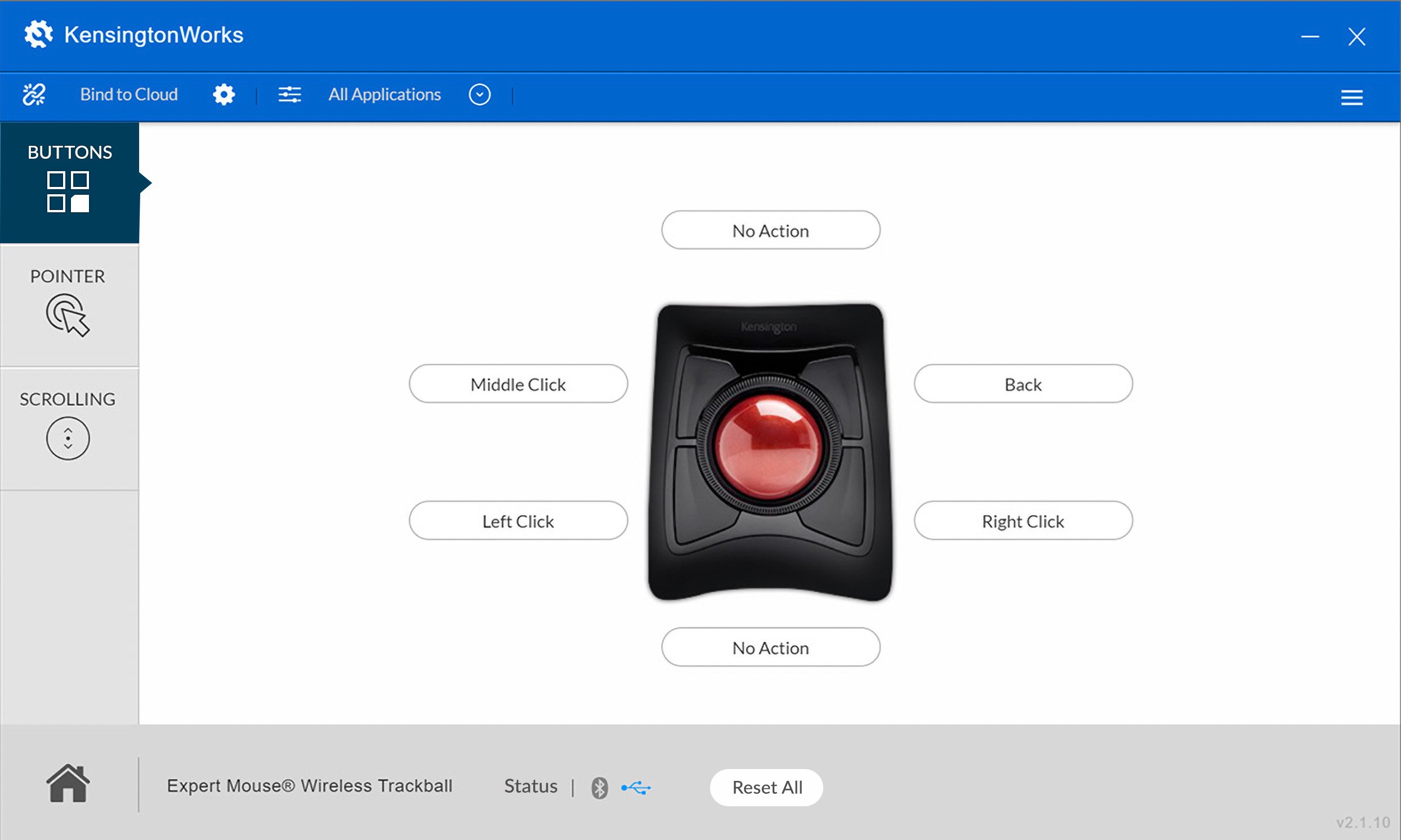 KensingtonWorks Button Assignments Description

The screenshot of KensingtonWorks software shows customizable options for buttons, pointer, or scrolling along the left side of the image. The screenshot displays a sample of current button customization for the Expert Trackball, including back, right-click, left-click, middle-click, and two unassigned buttons. The Home button is located in the lower left corner, and the device name is stated across the bottom of the screenshot.