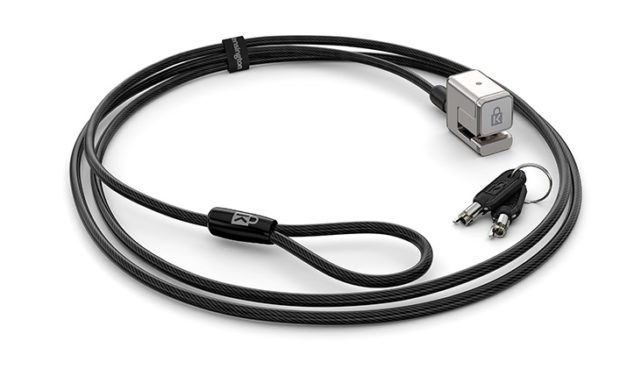 One of the things you love about the Surface Pro is its streamlined flexible design, so there is no way you want to mutilate it to attach some clunky generic locking cable that is going to constantly get in your way or keep you from using your Kickstand and your Type Cover whenever you want them.
This is precisely why Kensington designed the Keyed Cable Lock just for the Surface Pro product line. To install the cable, you don't need to make any modifications to your Surface Pro, so you preserve your hardware warranty and have access to all the features of the Surface Pro.
Surface Pro Security Accessories
Kensington even offers other security devices like the BlackBelt 2nd Degree Rugged Case and Privacy Screen that integrate perfectly with the Keyed Cable Lock to provide complete protection.
Next time I'll tell you about the different key options available or your Cable Lock so that you can be sure you have a solution that fits your business model.