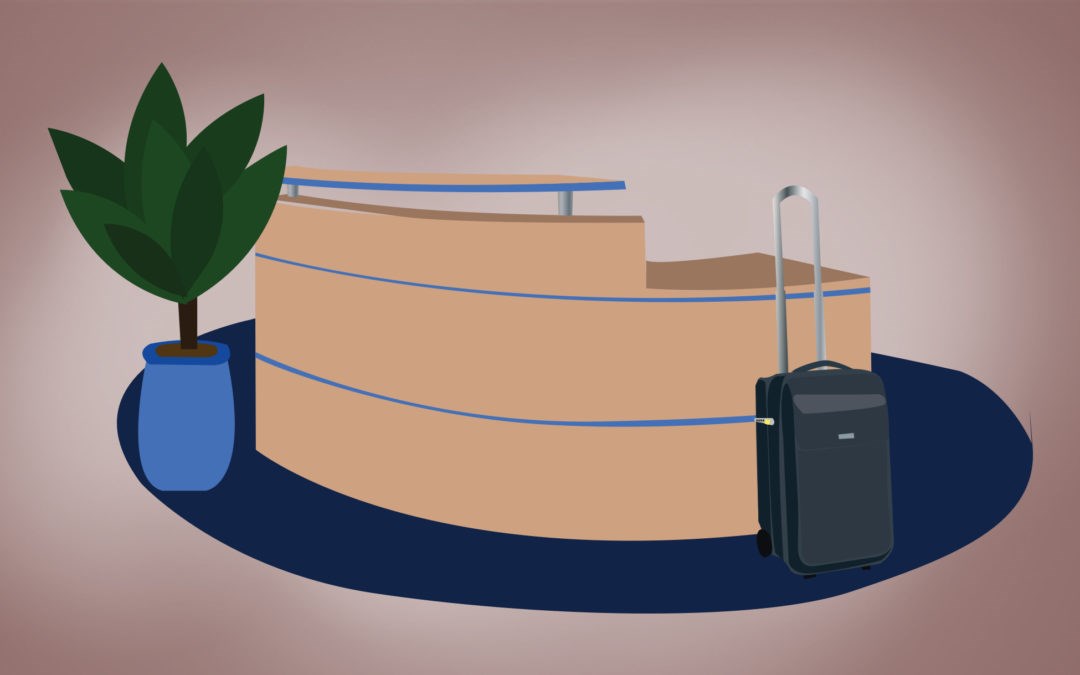 The Kensington SecureTrek range comprises a selection of secure travel bags designed for students, commuters and businesses. The leading provider of mobile device and PC locks for more than 30 years, the SecureTrek range includes a 15" Laptop Backpack, 15" Laptop Carrying Case, 17" Laptop Overnight Backpack, and 17" Laptop Overnight Roller. Our recent survey found that while most travelers keep up to $2,500 worth of valuables in their travel or commute bags, 75 percent do not secure their bags en route. Unsurprisingly, 35 percent of respondents said they had experienced bag theft while on a trip. In this post we look at how a SecureTrek laptop bag can work on business trips and in hotels.
Business Travel
When you're heading out on business travel, it almost always means a stay in a hotel. And when you're in a hotel, has a thought like this ever occurred to you? "It's probably safe, but I'd feel a lot better if I could lock up my stuff while I'm out of the room, especially my laptop."
If that sounds familiar, you're not alone. According to a recent Kensington survey, 25% of business travelers feel their bag is most vulnerable to theft while it's in their hotel room, and another 20% felt the same way about the hotel lobby. With 70% of business travelers carrying up to $2500 in valuables in their bag, it's no wonder they feel a little skittish about theft. Imagine the headaches of returning to your room and finding your business laptop gone. Not only is your trip compromised, but now your company has to worry about the possibility of a security breach.
Now imagine the peace of mind that would come with being able to simply lock your devices and valuables inside your bag and then secure it to a fixed object in your room. While on a trip like this,  either the SecureTrek 17" Laptop Overnight Roller or SecureTrek 17" Overnight Backpack lets you secure the zipper pulls inside the Lock Base, then loop the steel cable from a Kensington Portable Lock (sold separately) around, say, a bed frame or desk. And just like that, your stuff is safe when you're away from your hotel room. Hello, peace of mind.
Learn more about Kensington's SecureTrek Lockable Laptop Bags.