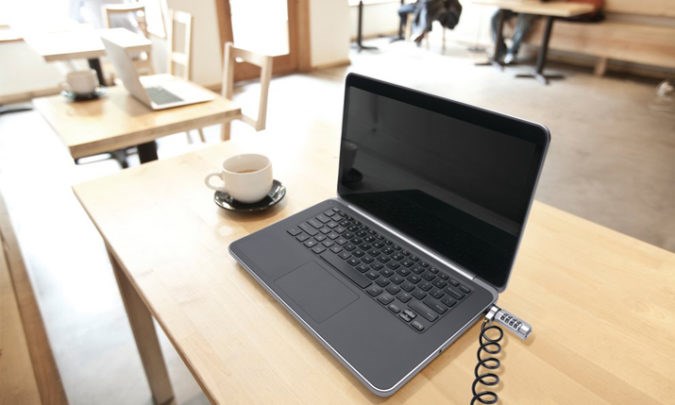 With sensitive business data, personal banking details, a library of precious photo memories and all of your most crucial documents all contained within it, our laptops are vital hubs which absolutely must be protected against both digital and physical threats. We've put together a list of some of our top recommendations for achieving the very best laptop security, which will protect your computer from both digital viruses and also physical theft.
Antivirus Software
The minimum software you should have on your laptop is antivirus, antispyware and a firewall. There are plenty of free solutions out there such as Avast and AVG, but for optimum protection and advanced features, paid subscriptions tend to be more effective. If you tend to do lots of online banking, ask your bank if they have any recommended software to protect you from security threats which may attempt to log your bank details.
When it comes to phishing emails, antivirus software may not be enough to protect you. Use a reliable email provider who will be more successful in filtering out phishing emails into your junk folders. Beware of emails asking to send sensitive information, and avoid clicking links which ask you to log in to your account. Instead, type the URL of the website directly into your browser if you want to log in to your account.
Portable Locks
If you tend to travel with your laptop frequently, a small portable lock is one of the best laptop security measures you can take. The Kensington WordLock Portable Combination Lock has a durable self-coiling carbon steel cable which stretches to 6 ft and shrinks down to just 3 inches when not in use. It's small and compact enough to throw into your laptop case, briefcase or bag, and has a four-letter word combination lock. This means you don't have to worry about keeping a key, and if you do happen to forget the code, you can use the Register & Retrieve program to look it up. The lock has been designed for easy one-hand engagement, so even in a rush you'll be able to quickly secure your laptop to your desk or other fixed structure before leaving it unattended.
Keyed Locks
Many people believe keyed locks are the best laptop security solution because they're able to keep the key at all times and don't have to worry about forgetting their combination or having their combination worked out by potential thieves. Thanks to the Hidden Pin technology which prevents the lock from being picked, the Kensington MicroSaver Keyed Locks offer an incredibly durable solution. Also since two keys are included with all the locks, you can keep one with you and one in a secure place should you lose the first.
You can find ultra-thin keyed locks for slim laptops and notebooks, retractable keyed locks for those who travel often and even twin head varieties which allow you to secure your laptop and one other device, like a monitor or printer, with just one lock and key.
Laptop Cases
Your laptop may be most at risk when you're travelling, so consider a SecureTrek Lockable Laptop Bag to keep it safe and secure when on the move. With patent-pending technology, these bags allow you to secure your laptop within a durable, protective case and then secure the bag to a fixed object. They're brilliant for the commute if you need to place your laptop bag in a separate luggage area, at busy events such as conferences and trade shows where you may need to leave your bag unattended, or even as extra protection against theft in the car. An anti-puncture zipper keeps the device compartment protected against attempted forced entry with a sharp object, and each bag has plenty of extra compartments for accessories and other mobile devices such as tablets and smartphones. There's backpacks, a briefcase and a roller available in the SecureTrek range, so if you just need a small bag for the daily commute or a larger case for frequent overnight business trips, you'll be able to find a bag which best suits your needs.
MacBook Locks
If you're a MacBook Air user, you may already know that the ultra-slim design of the laptop doesn't leave any room for a Kensington Security Slot, so a SafeDock Locking Station is one of the best laptop security options for your device. Your MacBook simply slides into the dock and a security bar is raised at the back of the device. Use the included ClickSafe Keyed Lock to quickly and easily secure the dock and laptop to a fixed object. The dock doesn't restrict access to any of the MacBook's ports and it also doubles as a raised platform to give you a more ergonomic typing position.