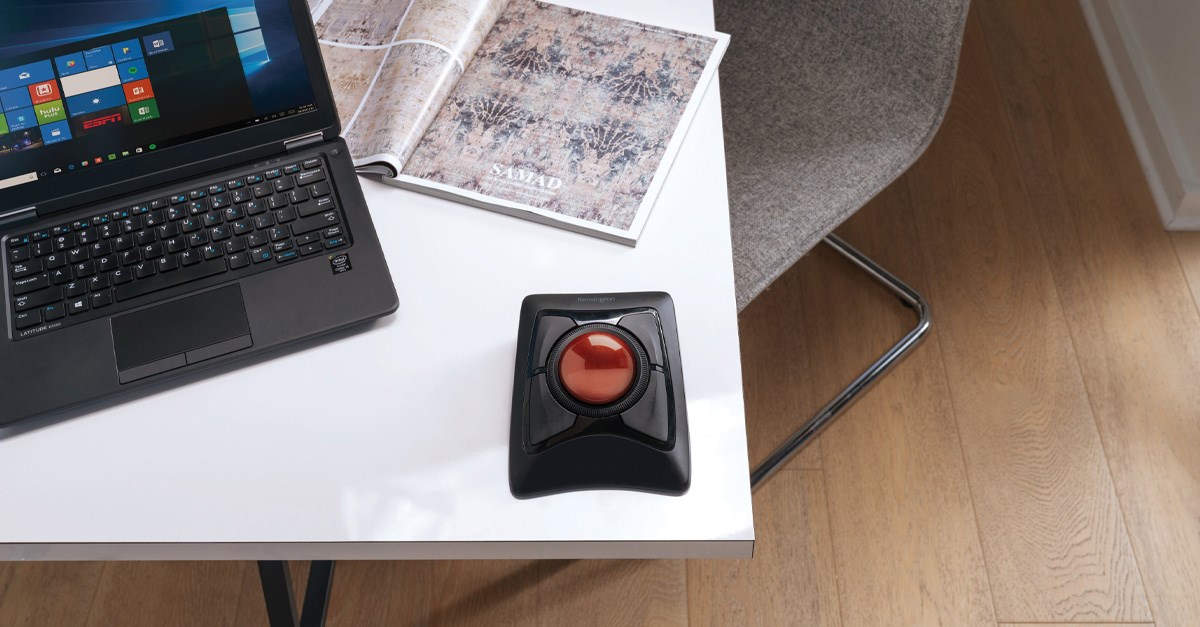 The new device customization software replaces TrackballWorks™ with a simplified solution
San Mateo, CA – January 14, 2020 – Kensington®, the worldwide leader of desktop computing and mobility solutions for IT, business, and home office professionals and The Professionals' Choice, introduced new KensingtonWorks™ device customization software to provide a productive and personalized computing experience. The free downloadable software will replace the award-winning TrackballWorks™ with a simplified software solution that supports all Kensington trackballs and mice.
KensingtonWorks™ combines the best of Kensington's TrackballWorks™ with new features. A modern, user-friendly interface allows users to easily customize button functions, modify pointer settings, and tailor device functionality within minutes to meet individual needs.
With KensingtonWorks™, one integrated software application accommodates all Kensington trackballs and mice. A new update reminder feature will notify users when updates are available to ensure that they have access to the latest customization options for all Kensington devices.
KensingtonWorks™ also provides new personalized setting protection functionality that enables users to save their personalized settings to a personal cloud account such as Google Drive or OneDrive, and retrieve them at any time. 
Being able to quickly make edits and changes is crucial to an efficient workflow. Customizing an input device with KensingtonWorks™ enables users to enhance productivity and enjoy a personalized computing experience.
Follow Kensington on:
About Kensington
Kensington is a leading provider of desktop and mobile device accessories, trusted by IT, educators, business, and home office professionals around the world for more than 35 years. Kensington strives to anticipate the needs and challenges of the ever-evolving workplace and craft professional-tier award-winning solutions for organizations committed to providing peak professionals the tools they need to thrive. The company prides itself as The Professionals' Choice, and on its core values surrounding design, quality, and support.
In office and mobile environments, Kensington's extensive portfolio of award-winning products provides trusted security, desktop productivity innovations, and ergonomic well-being.
Headquartered in San Mateo, California, Kensington is the inventor and worldwide leader in laptop security locks. Kensington is a division of ACCO Brands (NYSE: ACCO), one of the world's largest designers, marketers, and manufacturers of branded business, academic, and consumer products, sold in more than 100 countries across the globe.
Kensington is a registered trademark of ACCO Brands. Kensington The Professionals' Choice, KensingtonWorks and TrackballWorks are trademarks of ACCO Brands. All other registered and unregistered trademarks are the property of their respective owners.
© 2020 Kensington Computer Products Group, a division of ACCO Brands. All rights reserved.