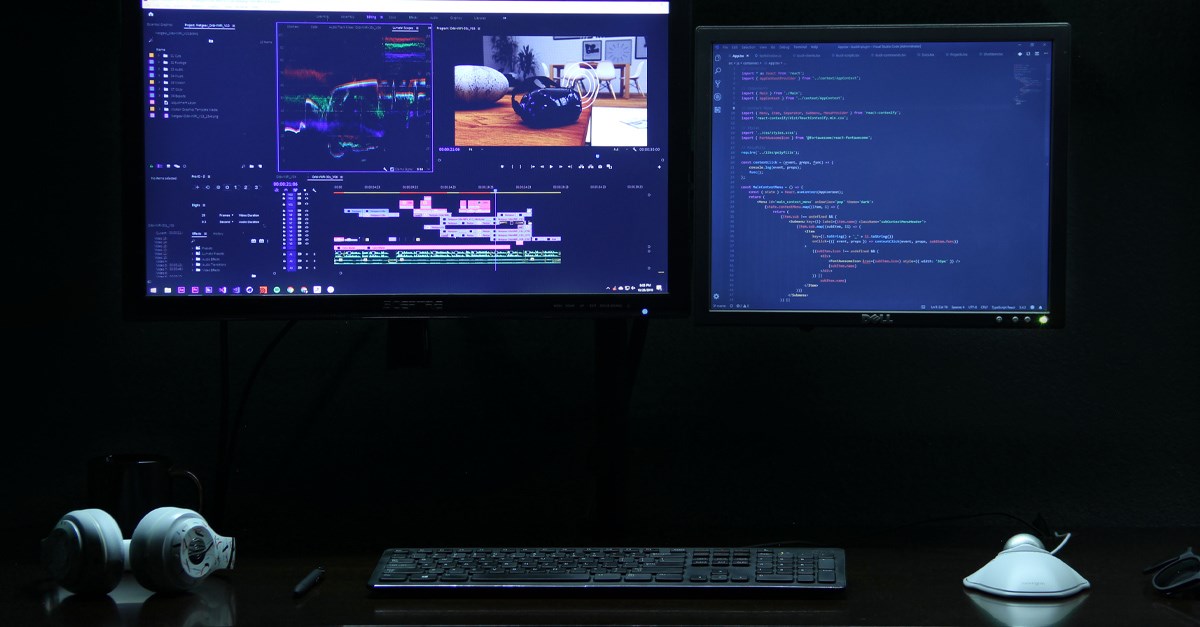 Buying gifts for kids is easy, but adults can be trickier. How do you know what to get when everyone's experiences are so vastly different? Karen is an HR specialist for a large corporation. John produces soundtracks for a Hollywood studio. Amy works IT for a government contractor. Each has their own lifestyle and goals, but they all share a universal part in your extended "family."
This gift guide will help you select the perfect trackballs based on the needs of your professional friends. Most of our trackballs are ambidextrous, so there's no need to worry about excluding the lefties on your list. They're also highly customizable, thanks to our world-class TrackballWorks™ software.
Kensington's trackballs are favored by power users across every industry. The holiday season is the perfect time to give your friends more control over their digital lives.
For the Traveling Salesperson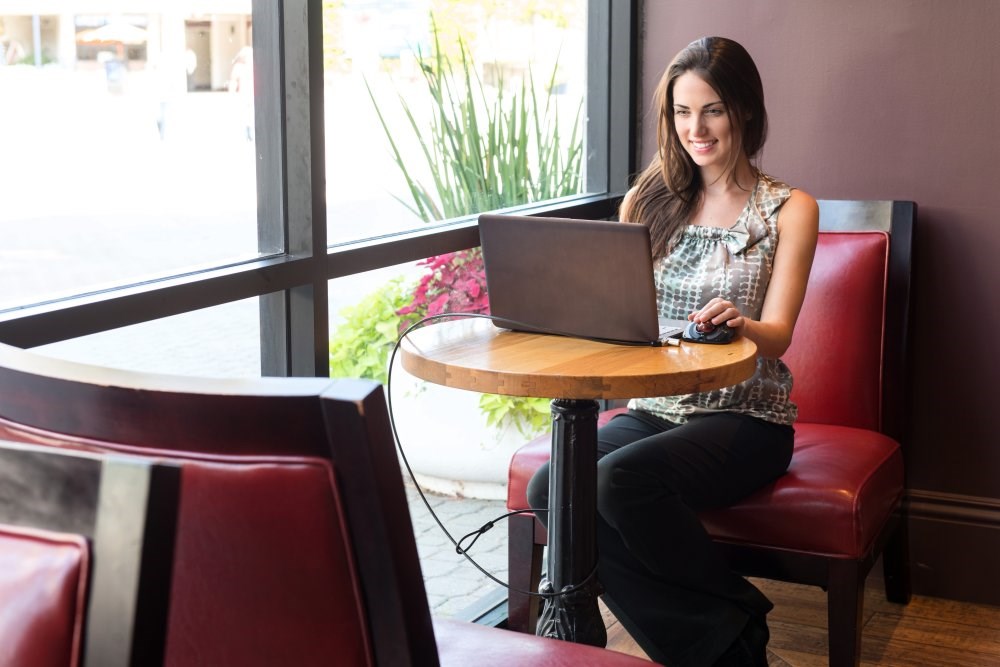 While the classic door-to-door salesman isn't as widespread as it once was, plenty of occupations still require travel. The U.S. Department of Transportation's Bureau of Transportation Statistics estimates Americans make over 405 million long-distance business trips annually. These traveling professionals need full control that doesn't take up a lot of space in their luggage so they can be productive wherever they go.
The Orbit Mobile wireless trackball is a Plug & Play solution that provides touch scrolling, optical tracking technology, and two customizable buttons in a mobile form factor. The 32mm ball is easily accessible for both right-handed and left-handed users and the wireless USB nano receiver connects via 2.4GHz, so you always maintain full control.
For the Home Office Worker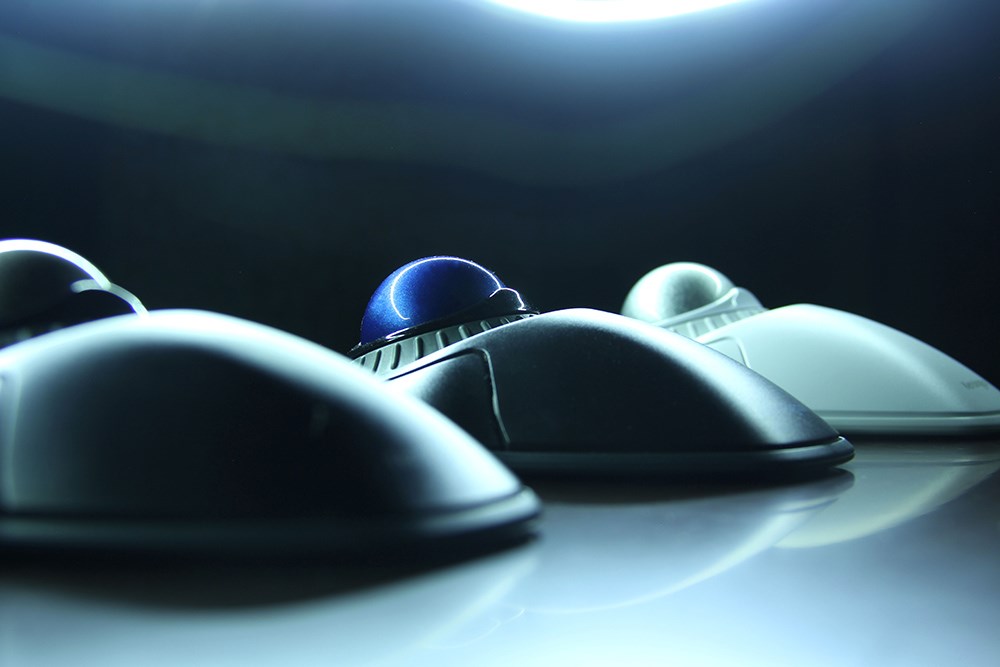 Working from home is becoming the new norm, with QZ estimating 5% of Americans currently work from home, and the number is growing. WFH individuals may be living the dream, but it comes at the cost of constant distractions and pushing to have a beneficial work environment while still being surrounded by comfort. These professionals need a home office that's fully equipped to handle anything the workday throws at them.
The Orbit Trackball with Scroll Ring uses advanced optical tracking technology to track every movement of its blue 40mm ball, while the award-winning scroll ring moves up and down pages with ease. Orbit Trackball with Scroll Ring includes two customizable buttons and a detachable wrist rest. All are ambidextrous. To make things even better, we off two new colors!
For the Creative Producer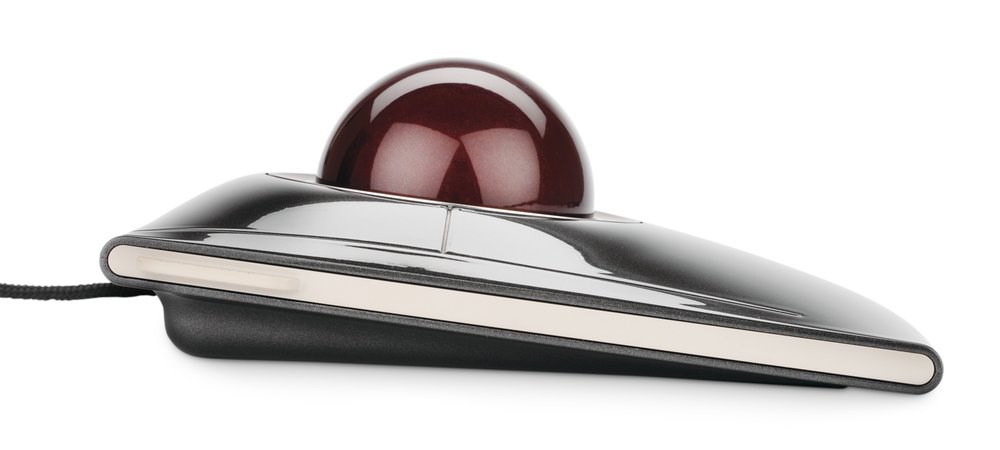 Creative professionals require aesthetic and precision in every minute detail that the average person overlooks. They often scroll through hundreds of hours of video and audio recordings while traversing large-format prints zoomed in and out to the max. This kind of movement needs a large trackball that minimizes the effort needed to navigate the digital world.
Kensington's SlimBlade™ Trackball has the slimmest design on this gift guide, bringing the perfect blend of ergonomics, functionality, and design. The large, luxurious 55mm ruby red ball has laser tracking and the metallic silver finish is the perfect complement. It doesn't just sit on your desk looking good either. It has Plug & Play compatibility for both PC & Mac, along with customizable buttons, supports all-day comfort and productivity.   
For the Busy Engineer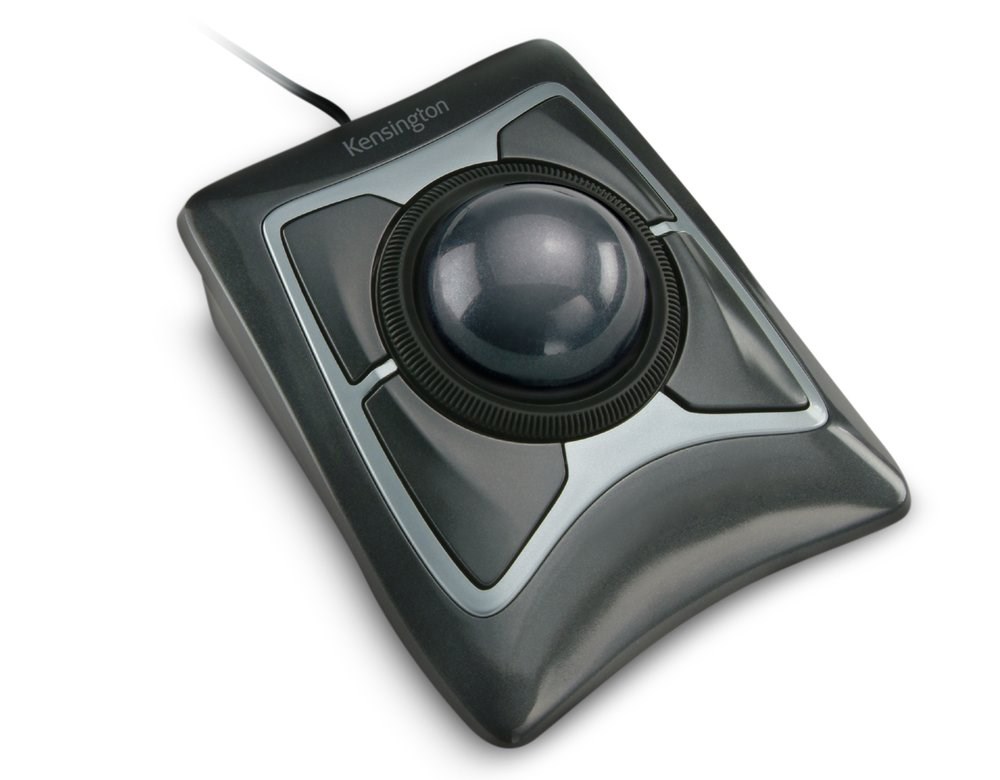 The life of a computer engineer isn't easy, whether it's software, hardware, or even IT. Engineers often find themselves navigating hundreds to thousands of pages of code, schematics, and formulas on any given day. They rush between workstations and can't afford any mistakes. One misclick or typo can take down the entire project, costing millions of dollars in time and resources to fix. Engineers need an expert trackball.
Kensington's Expert Mouse® Wired Trackball uses DiamondEye™ optical tracking technology to get you where you need to be onscreen in the most efficient manner possible. The large, 55mm gray ball and Scroll Ring gives it levels of control of any executive's dreams. Four customizable buttons and detachable wrist rest are all ambidextrous in design.
For the C-Suite Executive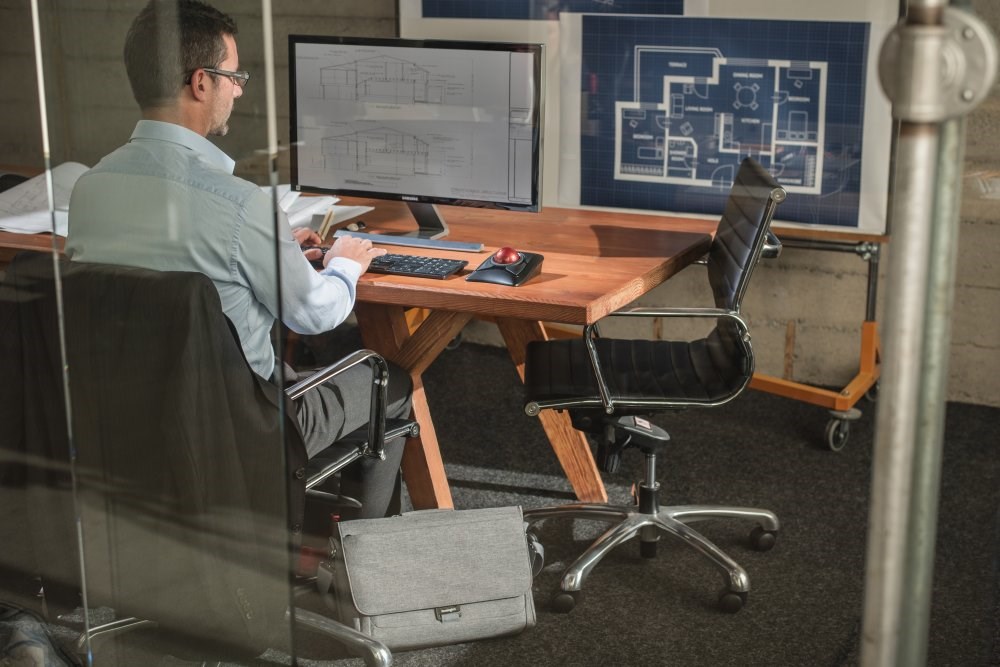 The C-suite of any company ultimately gets all the glory for successes and takes the blame for failures. Leadership is never easy and it's always best to lead by example. A great leader has faith in his/her beliefs and makes tough choices to earn the respect of the team. Great leaders believe people are the greatest resource and take the time to get to know the people in their organization. A great leader needs an expert trackball.
Our Expert Mouse® wireless trackball provides wireless freedom to connect through Bluetooth® 4.0 LE and 2.4GHz through a nano receiver stored at the bottom.  It uses DiamondEye™ optical movement detection technology to enable unmatched control and efficiency. The large red ball, scroll ring, and detachable wrist rest allow both right-handed and left-handed users to find the perfect configuration no matter where you're working.
For the Medical Professional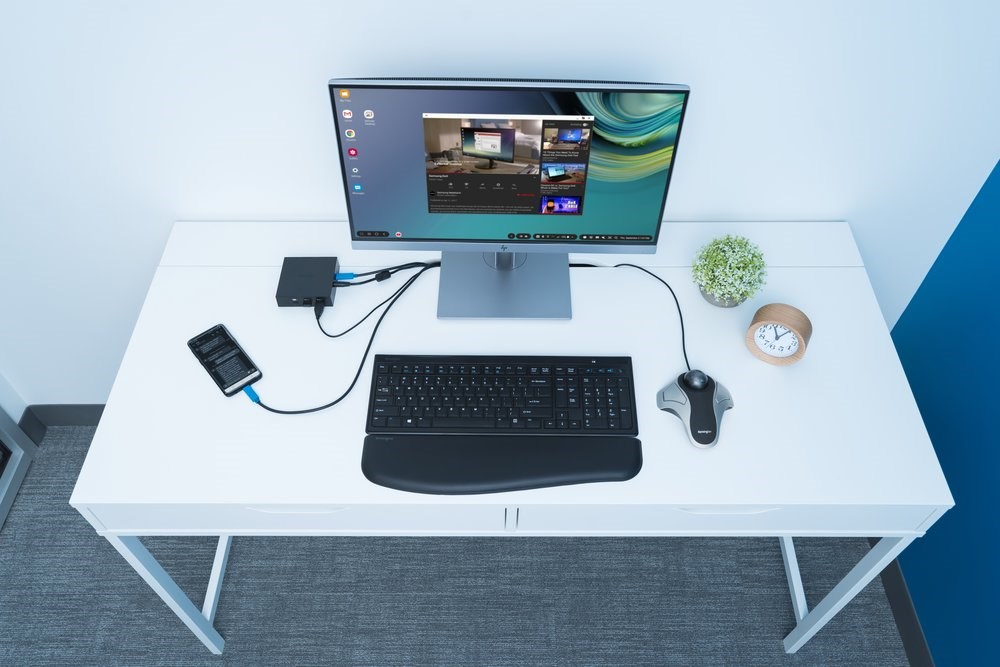 Medical professionals often manage large databases of patient information. Aside from examining and diagnosing patients, medical professionals often find themselves involved in office work, with anything from scheduling to billing. Mistakes can cause violations of federal regulations, including HIPAA, GDPR, Safe Harbor, and more. Keeping track of everything while maintaining regulatory compliance can be a Herculean effort for even the best and brightest doctors.
The Orbit® Optical Trackball uses optical tracking technology to track its gray 40mm ball for superior accuracy while navigating documents and databases. Universal Plug & Play support means it can easily be installed in any workstation throughout the office, so you can outfit your friend's entire practice. Like all Kensington trackballs on this gift guide, Orbit Optical has a small footprint that takes up less desk space.
Trackballs for All This Holiday Season
Kensington provides trackballs for all users and all occasions. While this gift guide is specifically focused on the holiday season, our Orbit® and Expert trackball collections combine advanced technology and eye-catching aesthetic that never go out of style. These universal peripherals can be used for productivity, creativity, or just relaxing and playing a few video games.
Our entire galaxy of trackballs is supported through the TrackballWorks™ software platform that enables customizable buttons, cursor speed, and scroll speed. This industry-leading software conforms to our award-winning hardware to your exact specifications and preferences.
Regardless of your friends' passions, you can show them the extent of your love with an expertly selected trackball that fits their lifestyle. All are ambidextrous and they're universal, so anybody will enjoy using them. You may even want to consider picking one up for yourself while you're at it.
Shop Kensington's full selection of trackballs today to give the gift of customized precision to every professional on your holiday list this year.