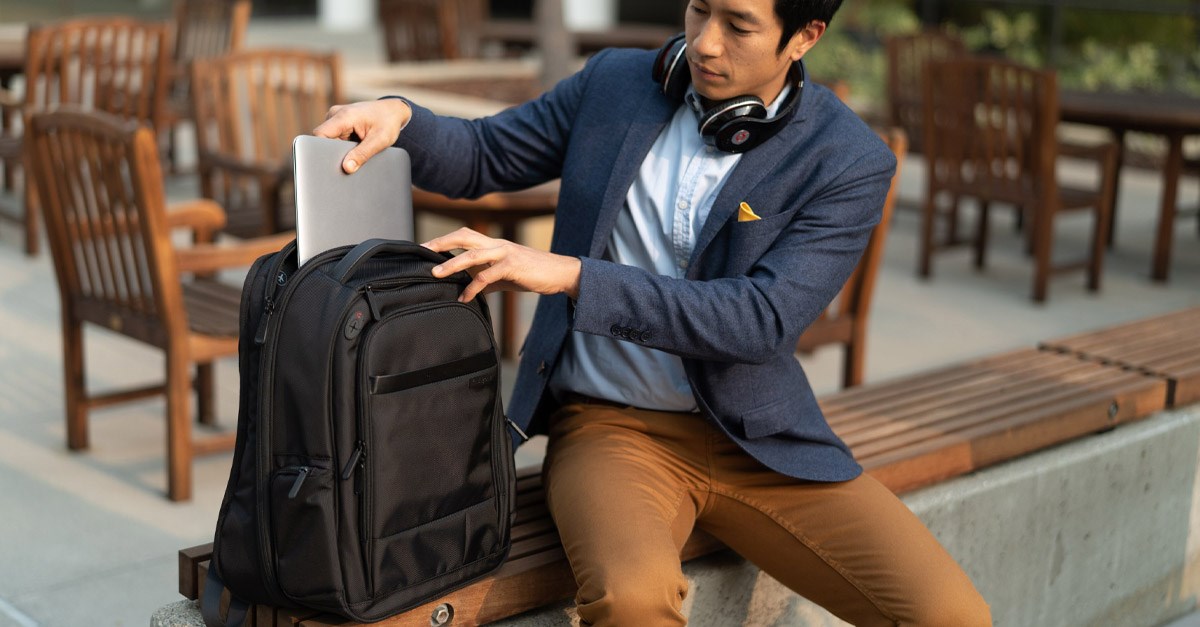 The way we work is always evolving but some events accelerate these changes drastically. When the humble desktop computer arrived, it redefined what productivity meant for office workers. Over the last two decades, advances in connectivity allowed more workers to do their jobs from home while the boom in cloud computing added new capabilities and conveniences to today's workforce.
Providing employees with Work from Home (WFH) perks was trending up over the last five years. Organizations could no longer deny the productivity benefits available from WFH. In 2019, a study from Harvard Business Review found that Work from Anywhere (WFA) was also increasing in popularity, providing similar productivity gains and employee satisfaction at the U.S. Patent and Trade Office (USPTO).
Work from Anywhere is the Logical Next Step
Specifically, the working paper indicated that patent examiners increased their work output by 4.4% since WFA started in 2012. Considering the high level of specialization required, it's notable that providing examiners with geographical freedom also didn't affect their quality. With a flexible WFA policy, companies can still get the best out of their employees while providing them with the ultimate work/life balance.
In 2020, 10% of IT budgets went towards virtualization, and enterprise cloud infrastructure reached $99.5 billion in revenues according to Statista. With more enterprises concluding that WFH and WFA are here to stay, building resilience into their workforces with the right platforms, security solutions, and mobile working, ergonomic devices are becoming a vital part of business success. The following six products can help you remain productive when switching between WFA, WFH, or traditional office (WFO?) environments.
1. SmartFit™ Easy Riser™ Laptop Cooling Stand
One issue commonly experienced when moving between different work locations is the elevation of your laptop. Due to the clamshell design, if you aren't using a riser or stand then the ergonomics of your setup won't be ideal. Similarly, most laptop risers and stands aren't suitable for traveling between locations as they come in static or bulky designs.
The Kensington SmartFit™ Easy Riser™ Laptop Cooling Stand is highly portable and gives you the necessary elevation for improved ergonomics. With the SmartFit System, you can find the ideal height setting on any desk or table for 12" to 17" laptops. Increased air circulation will keep your laptop's internals cool and reduce the strain on your battery. Once it's time to change locations, the compact, foldable design ensures you can take the riser with you wherever you need to go.
2. ErgoSoft™ Wrist Rest for Mouse or Trackpad
Supporting your wrists when regularly working with a mouse or trackpad can help reduce repetitive strain injuries. If you're spending hours navigating and clicking behind your laptop, having superior wrist support is essential to remain productive. A wrist rest that you can take with you when you alternate between desks will keep you comfortable and healthy.
With the ErgoSoft™ Wrist Rest for Slim Mouse or Trackpad, you get professional support and excellent comfort in any kind of work setting. The skin like feeling  exterior and gel-cushioned interior deliver unrivaled ergonomic support. Approved by ergonomists, the contoured shape fits perfectly on ultra-slim trackpads or mice. Manufactured from non-toxic materials, you can also clean the surface using a damp cloth to ensure it provides you with excellent comfort for years into the future.
3. SureTrack™ Dual Wireless Mouse
Pairing your ErgoSoft™ Wrist Rest with a SureTrack™ Dual Wireless Mouse can enhance your comfort and provide even greater support in any work environment. The ambidextrous design, universal compatibility, and advanced tracking technology enable you to work from almost any surface efficiently and productively.
You'll also get improved device security with the AES 128 encryption, while the multiple connection options mean you can work on any type of computer or mobile device. The SureTrack Dual Wireless Mouse supports 2.4GHz wireless, Bluetooth 3.0, and Bluetooth 5.0 connections, making it a versatile input device capable of pairing with any type of modern computing platform. Plus, you can choose a color that suits your style.

4. Multi-Device Dual Wireless Compact Keyboard
Changing locations frequently requires a compact and small form keyboard that still packs a powerful punch. If you're pressed for space, the Multi-Device Dual Wireless Compact Keyboard is the perfect travel companion when switching locations or escaping to an AirBnB for some quality WFA. A compact design makes it portable and the simultaneous multi-device (up to three) support helps you adapt to the environment you choose to work from efficiently.
You can connect your laptop, tablet, or phone using Bluetooth or the wireless 2.4GHz Nano receiver. The scissor key design provides smooth and responsive typing across multiple operating systems, including macOS, Windows, Chrome OS, and iOS.
5. ErgoSoft Wrist Rest for Slim and Compact Keyboards
To promote a comfortable wrist position while typing, a wrist rest gives you the necessary support for extended periods but is still compact enough to travel with you. The ErgoSoft Wrist Rest for Slim, Compact Keyboards has a contoured shape that fits the multi-device dual wireless compact keyboard perfectly. With the easy-to-clean surface and similar design, you get the same features as the ErgoSoft Wrist Rest for mice and trackpads while typing for hours every day.
6. Contour™ 2.0 Business Laptop Backpack
Packing and unpacking everything will probably become the bane of the WFA employee. Keeping everything organized and carrying equipment to and from locations can be half the struggle. An expertly designed bag like the Contour™ 2.0 Business Laptop Backpack with a shape to support ergonomic back support can help lighten the load.
Enhanced security features will keep all your devices safe including an RFID chip and puncture-proof, lockable zipper, and a laptop compartment featuring drop protection. For employees looking to travel frequently and keep a comfortable setup in any location, the Contour 2.0 Business Laptop Backpack is the ultimate flex office solution.
Designing Your Flex Office with Kensington Wellness Solutions
Everyone's new regimes will be just as different as the environments you'll have to be productive from, and you'll need a solution that caters to your specific needs. Kensington has a variety of products that enable mobility, promote ergonomics, and ensures maximum comfortability while you work from any location you want.
Our workplace wellness tool can help you find a work setup that supports any kind of environment or desk with compact, portable designs. Whether it's WFH, WFA, or working from the office, maintaining productivity in the future will require businesses to increase their agility and enable mobile, resilient, and flexible work.
Find other workplace wellness ideas and ergonomic solutions to help you configure a smart, comfortable, and compact WFA environment.