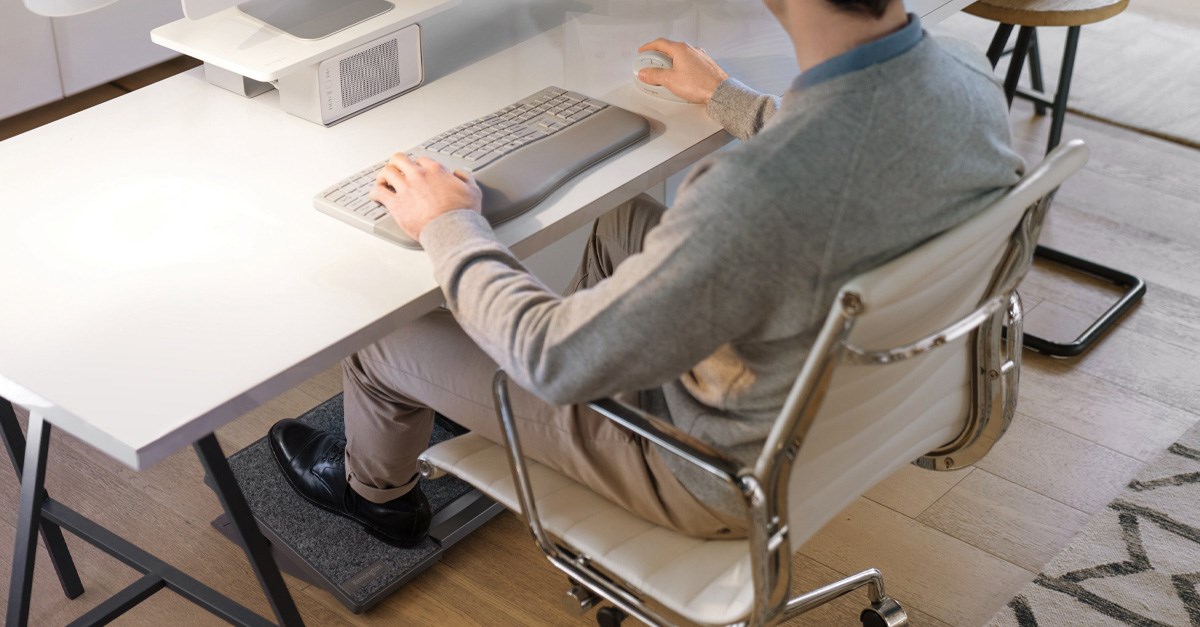 Tis the season of love, but loving another person requires self-love first. It's important to love yourself as part of your personal wellbeing.
Kensington is dedicated to the wellness of its customers. Desktop comfort and proper ergonomics promote wrist health and back health, leading to better self-care. With Kensington's ergonomic solutions, you can love yourself enough to share with the people around you.
Improving Your Wrist Health at Work
Wrist rests are important to your wrist health when using a computer. Their name is deceiving, however, as you rest the palms of your hands on them. They relieve the pressure on your carpal tunnel, which protects your veins, arteries, and nerve endings from your wrists. Kensington's ErgoSoft™ family of wrist rests are the perfect ergonomic solution for your wrist health.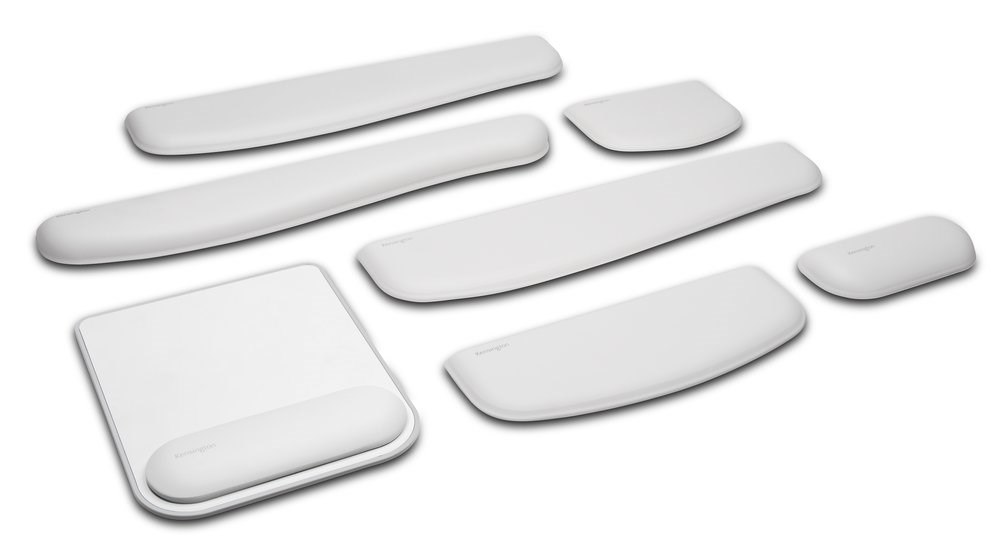 ErgoSoft™ wrist rests provide proper wrist alignment and feature a gel-cushioned core wrapped in premium faux leather. They're designed to fit any height of gaming, mechanical, slim, or standard keyboard or mouse. These wrist rests are the ultimate in desktop comfort for the contemporary office.
You can find a wrist rest for whatever size equipment you're using.
Ergonomics for Mice and Trackballs
Kensington has compatible ErgoSoft™ wrist rests for a wide range of mice, trackpads, and trackballs. You may even use different equipment for different tasks. No matter what pointer device you're using, you can improve your wrist health.
Each brings Kensington's exquisite design to your preferred input device. In fact, consider taking things a step further by upgrading to a Pro Fit® wireless mouse in gray or black. These are ergonomically designed to fully support your hands and keep them in a natural position while working.
Ergonomics for Keyboards
Kensington can also accommodate any keyboard size to provide proper wrist health. Each of the ErgoSoft™ keyboard wrist rests match the aesthetic of the mouse wrist rests, so your entire office looks streamlined. It's a great way to modernize your office for the 2020s.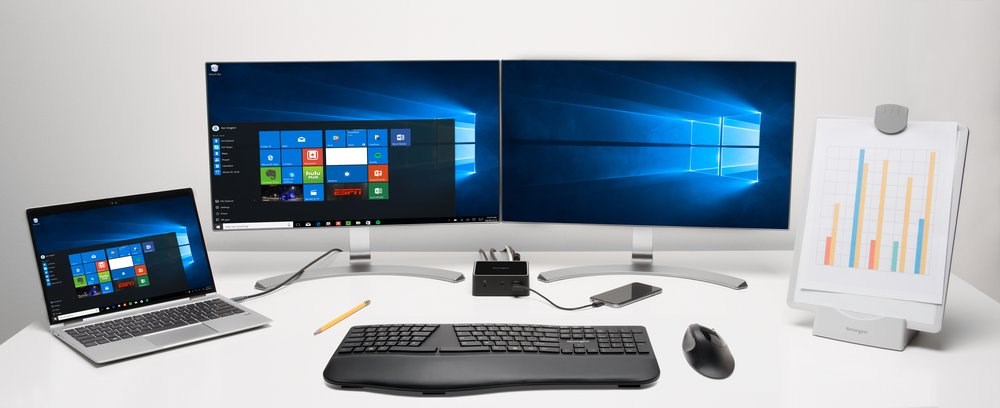 These keyboard wrist rests will support your wrists while you type. There's no better way to express your passion than upgrading to a Pro Fit® Ergo Wireless Keyboard too. Its curved designed and split-key setup fits the natural angle of your arms and shoulders better than a standard keyboard. Ergonomic keyboards are a great option for better ergonomics without compromising on typing speeds and accuracy.
Your wrist health is important, but it's only one facet of a holistic approach to love yourself while at work. You'll need to focus on ergonomics for your entire body to truly love yourself. Let's dive into the rest of Kensington's ergonomic solutions.
Improving Your Posture with Ergonomics
Harvard Medical School points out that posture is directly related to back health. A focus on healthy posture while performing repetitive tasks, like sitting at your desk working, can boost your overall health. Occasional breaks to stretch and move around will help. Kensington has a variety of solutions to get you even closer to that goal.
Ergonomics for Back Health
The Premium Cool-Gel Seat Cushion provides both support and comfort using patent-pending, premium honeycomb memory foam. This ergonomic design supports sciatica relief by minimizing contact between your tailbone and the seat cushion. Its high-quality silicone backing prevents slippage, and it even has a carrying strap to bring it with you to use in the car, at home, or while working on the road or at events.
Kensington's SmartFit® Conform™ Back Rest takes the back support a step further with adjustable height settings and independent springs. This conforms to the exact size and shape of your body to provide superior ergonomic support. Ventilated back supports dissipate heat, and the cover is easy to slide off to wash.
Ergonomics for Foot/Leg Health
This keeps your back aligned, but you also need a footrest to keep your whole body in alignment. Kensington's SmartFit® Solemate™ Plus Foot Rest is adjustable to your ideal height setting with an easy-to-use, color-coded chart. This footrest has a non-skid surface made of black rubber for increased stability. It's also easy to adjust with the integrated foot pedal.
Ergonomics for Eye and Neck Health
In addition, consider raising your monitor to further improve posture. Harvard recommends keeping your monitor at eye level to reduce eye and neck strain. Kensington's WarmView™ Wellness Monitor Stand combines a monitor stand with a ceramic heater to double down on desktop comfort. It provides a warm work environment in cold weather to reduce the chance of illness while improving eye comfort.
When used together, your desktop comfort will skyrocket as your posture is supported from head to toe. Each of these solutions focuses on improving the ergonomics of one specific area of your body.
Love Yourself with Kensington Ergonomic Solutions
Kensington's ergonomic solutions ensure you never stop loving yourself. Even when you're at work, you should be focused on your wellness and personal wellbeing. Desktop comfort is a major part of that. That's why we design solutions to keep you supported and comfortable while you work hard throughout the day to accomplish your goals.
Ergonomic wrist rests, keyboards, and mice support proper wrist alignment. Your back will stay its healthiest with support from a proper seat cushion and back rest. Using a monitor stand keeps your head level and encourages healthy posture. A footrest keeps your legs and feet in alignment to complete the holistic approach to whole body health in the workplace.
Contact Kensington today to speak with a professional consultant about our full lineup of ergonomic solutions to improve your personal wellbeing through desktop comfort at work.