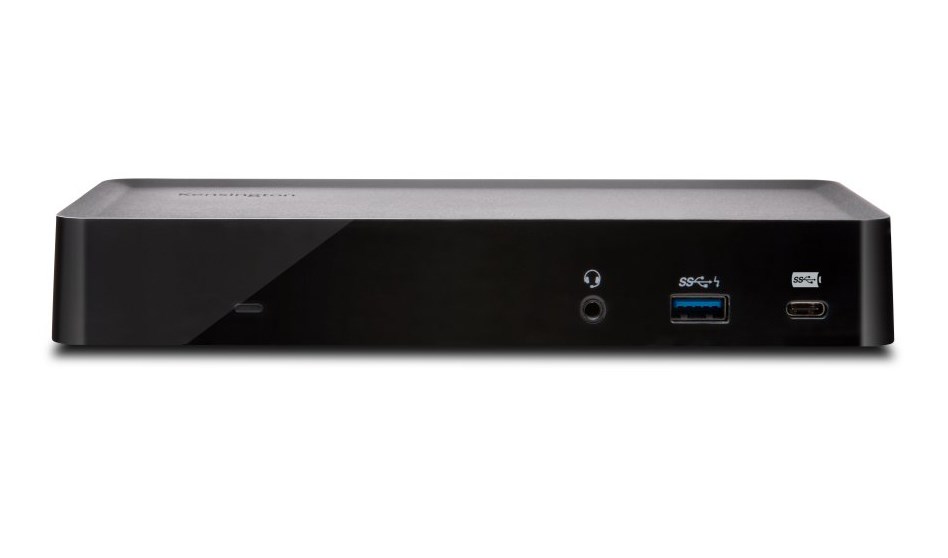 If your company is like most, it relies on a plethora of devices to achieve its business goals.
This probably includes a diverse array of laptops. 
While that's not a problem in-and-of-itself, the fact that some rely on USB 3.0 and some utilize USB-C ports most likely does cause inconvenient, costly issues at times. 
Fortunately, once you better understand what these problems entail, you'll understand the simple solution to this reoccurring challenge: USB-C and USB 3.0 docking stations.
The Difference Between USB-C and USB 3.0 Ports
USB-C and USB 3.0 ports are both very common, but it's important to appreciate that they're not the same thing. Mistakenly thinking the opposite will, at the very least, result in some frustratingly inconvenient situations. 
Back in 2009, the promise of USB 3.0 was a big deal. This USB-A interface introduced faster speeds for the first time in a decade. It moved the needle from 480Mbps to 5Gbps. All of a sudden, moving large video files or performing system backups didn't take nearly as much time.
Since then, USB-C has become the industry's standard for effectively transmitting power and data. Its credentials should come as no surprise, though, considering that it was created by the USB Implementors Forum, which is made up of more than 700 member-companies that include HP, Dell, Apple, Samsung, Intel, and Microsoft. Those kinds of backers made it all but an inevitable that other manufacturers would quickly adapt this new technology (whereas, alternatives like the MagSafe and Lightning haven't seen the same kinds of success). 
Announced back in 2014, USB-C Gen1 is capable of supporting up to 5Gbps, whereas new devices supporting USB-C Gen2 are capable of supporting data transfer speeds up to 10Gbps. Both leverage the same USB-C connector.
Of course, one of its most welcomed improvements actually has to do with its design. The smaller, rounder shape is similar in size to that of a micro USB-Connector. But unlike Micro USB and USB-A connectors, USB-C is reversible, allowing you to plug it into a device with ease each time you use it. 
So, while both certainly remain very common in workplaces, USB-C and USB-A (3.0) ports are not the same.
This is why USB-C and USB 3.0 docking stations like the SD4700P USB-C & USB 3.0 Universal Dual 2K Docking Station have become so popular in recent years.
The Value of USB-C and USB 3.0 Docking Stations
While it's easy to argue that the USB-C ports are superior, there are still countless devices out there that rely on the 3.0 versions. Most companies can't justify purchasing all new devices simply to catch up to the industry standard.
This is where effective crossover solutions like USB-C and USB 3.0 docking stations are so helpful.
These crossover docking stations incorporate support for both USB-C and USB-A (3.0) host devices, which is perfect for a mixed-deployment operation. Your company can continue to rely on its current assortment of laptops, as it rolls out newer USB-C enabled laptops, without sacrificing convenience or, in many cases, performance.
This is a particularly valuable asset for shared-working environments and companies that utilize hoteling. While these arrangements can be great for budgets and often offer a number of other benefits, one major problem is the constant switching-out of devices. Some rely on USB 3.0. Others use USB-C.
The easiest way around this challenge is a docking station that accommodates both. It saves time and ensures that workers don't constantly need to struggle with inconvenient setups.
Furthermore, this makes cross-platform work possible as well, so your office can use Mac and Windows operating system solutions in harmony. This is something the SD4700P USB-C & USB 3.0 Universal Dual 2K Docking Station accommodates, overcoming a major problem that would otherwise exist if employees at your office use different laptops, or different operating systems (a certainty in any hoteling environment).
Crossover vs. Cross-Platform 
For clarification purposes, crossover and cross-platform aren't the same thing, though they are very similar.
Cross-platform can refer to either software or hardware that is capable of running identically across different platforms. This kind of functionality has grown more and more popular as local-area networks have become increasingly adept at linking different types of machines together. Users need to be able to switch from one platform to a completely different one without having to convert their data into a different format. 
A crossover device is more specific. It's a form of hardware designed to be compatible with two or more devices. For example, in the case of USB-C and USB 3.0 docking stations, these devices are compatible with both types of aforementioned portsm on your laptop(s).
USB-C and USB 3.0 Docking Stations Offer Convenience and Savings
Given what the future holds for USB-C, it would be wise to start thinking about transitioning your company's devices at some point.
That said, you don't need to commence with a complete overhaul right away. Instead, come up with a budget-friendly strategy for replacing your laptops over time.
Until the changeover is complete, USB-C and USB 3.0 docking stations are cost-effective solutions for bridging the divide that exists between these two popular ports. 
Let us show you why we are the Professional's Choice in Docking.