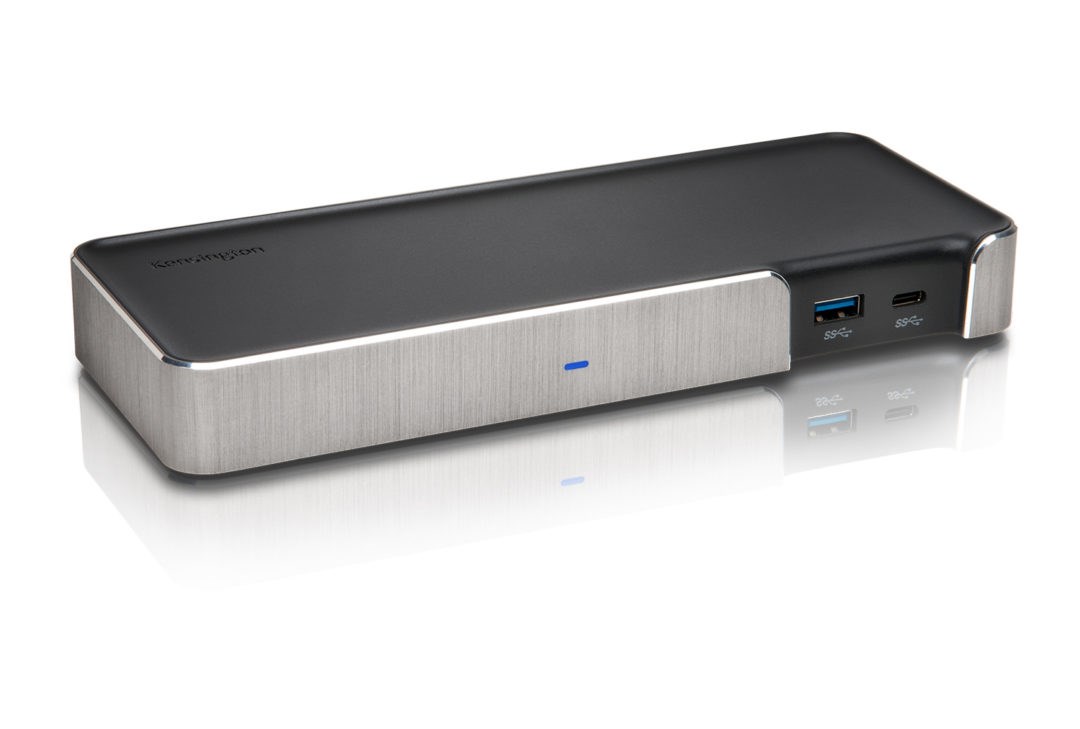 You know that the Kensington SD5000T Docking Station for MacOS supports Thunderbolt 3, but do you know why that matters to you?
In today's competitive environment, you need to focus on your deliverables and customers— any time spent worrying about technology and tools takes you away from your critical tasks. When you choose Thunderbolt 3, you can be confident that you are using the best technology available and that you are choosing an industry standard that won't be obsolete before you have a chance to open the box.
It sometimes feels like every new product description and industry announcement is an alphabet soup of acronyms and abbreviations. To put it simply, USB-C is an industry-standard connector and cable used to support USB 2.0 protocol for communication, connection, and power supply between computers and devices. There are about ten different USB-C connector configurations, and Thunderbolt 3 supports them all.
Thunderbolt 3 gives you a single port and a single cable that supports speeds up to 40 Gb/s, two 4K graphic displays, and also delivers power to your laptop and peripheral devices. A Thunderbolt 3 cable connector can connect to the port on any Thunderbolt 3 device. It's that simple—no more trying to figure out which cable and connector goes with which of your devices.
You can even connect multiple Thunderbolt devices in a "daisy chain," so that when you need to add or remove a device you can simply plug or unplug and get back to work. There is no productivity time lost in trying to re-network your whole system when you get a new monitor, external storage device, or other peripheral.
Check back soon to learn how Kensington's SD5000T Thunderbolt™ 3 Docking Station can solve many challenges associated with video editing, graphic design, and content creation.