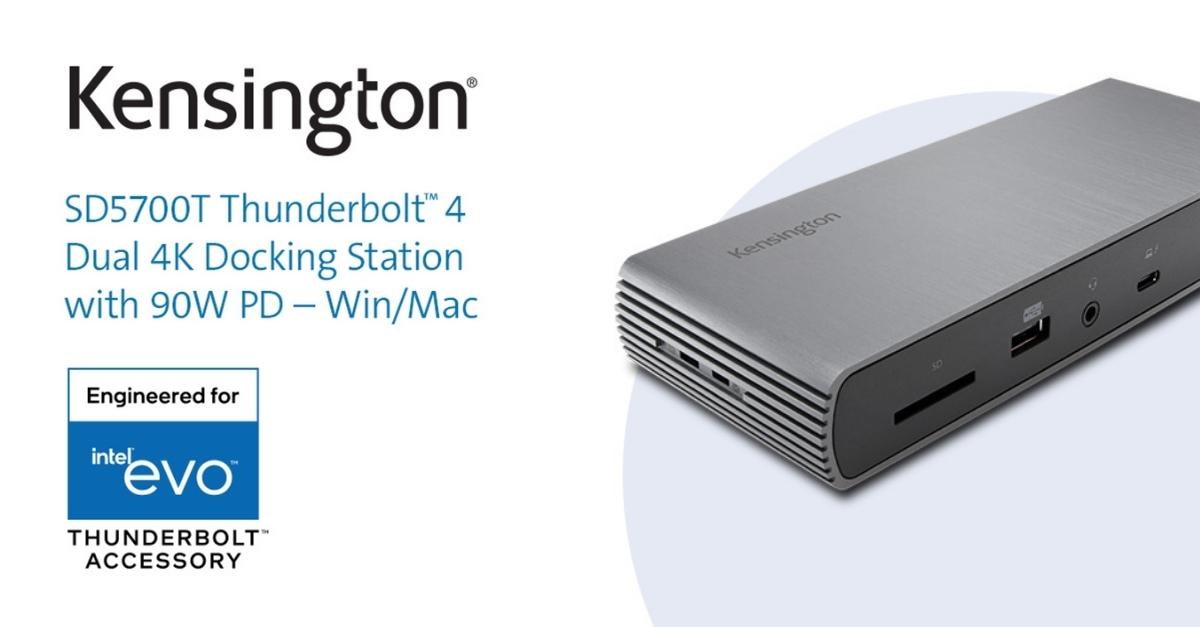 Kensington has always believed that the personal computer is an ever evolving, evolutionary device. When connected to accessories that empower the user's experience, more work gets done and creativity is brought to life. That is why we are excited about Intel's new approach for laptop and accessory innovation. With the launch of their Evo platform, and their Engineered for accessories program, Intel is taking a new approach to what is possible.
So, what are these programs all about? 
Intel works with brands like Kensington to evolve the overall customer experience. They are doing this by verifying that select accessories not only enhance the end user experience but work seamlessly across various devices and brands that leverage the power of Intel Evo processors.  
Dedicating themself to developing products ideal for high achievers, it goes beyond basic product testing. The Intel Evo platform standards set the industry tone for what a truly immersive desktop experience should be and raises the bar for the future of the PC.
What is Intel Evo?
Intel Evo is a badge of excellence that gives customers the confidence that the Intel products they purchase meet a higher set of standards, while also adhering to minimum spec requirements. What this ultimately establishes is the ability to move between Intel Evo based devices without ever having to sacrifice reliability or performance.
These standards are not limited to the hardware either. Intel conducts several real-world tests that a laptop must pass to earn the Evo badge. The goal of these tests is to establish harmony between hardware and the customer experience.
Here is some of what you can expect from Intel Evo devices:
Instant Wake
Incredible Performance and Responsiveness
Intelligence Built Across Platform Levels
Battery Life for the Real World
Lightning-Fast Connections
Innovative and Engaging Form Factors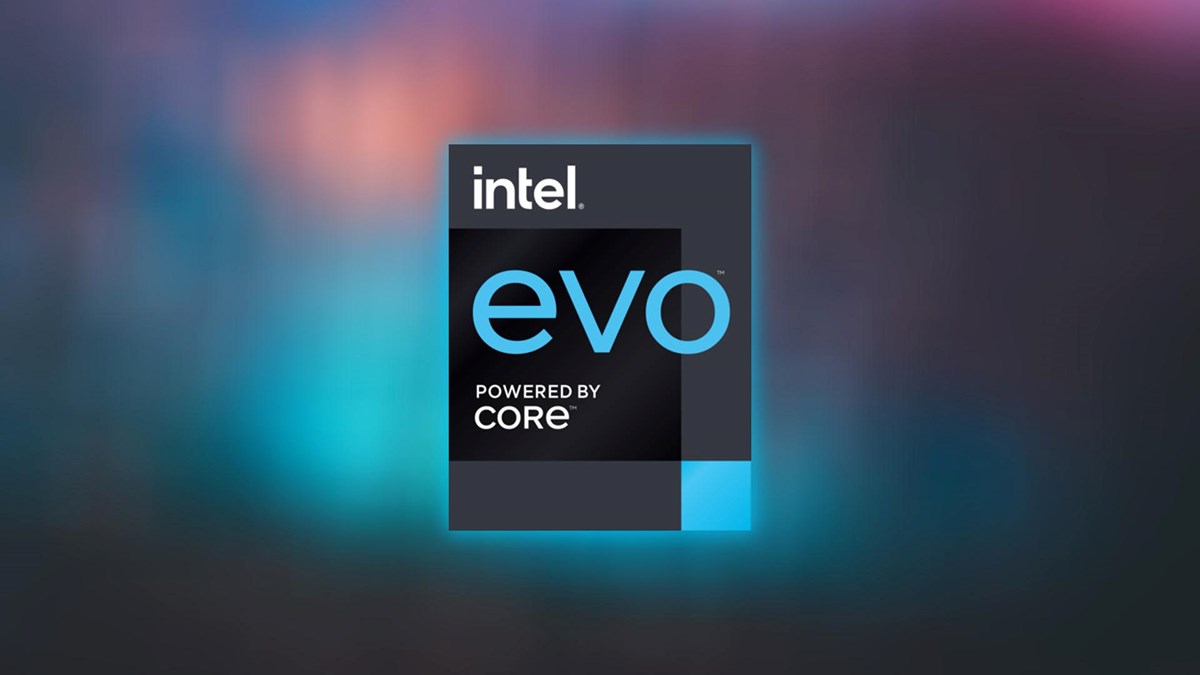 What is the "Engineered for" Program?
A philosophical advancement on why technology matters, Intel is focusing on the user experience and how technology can meet and exceed those needs. The Engineered for Intel Evo program focuses on testing Evo badged devices and third party accessories against real-world use cases. With this, Intel is not simply concentrating on a bunch of specs but how the Evo device, accessory and user all come together for a perfect unified experience.
Kensington is excited to be a part of the Intel's Engineered for program because it not only requires the highest standards, but it also gives consumers confidence in the products they buy.
This program ensures that the accessories engineered for Intel Evo laptops pair perfectly with their new devices. That means when you purchase a Kensington product with the Engineered for Intel Evo badge, it has met these high-standards, and passed real-world tests, conducted by Intel.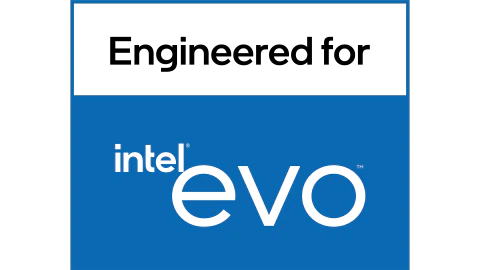 Here are some more reasons why you should consider Engineered for Intel Evo products:
Thunderbolt Certification
Every Thunderbolt accessory selected to be part of the Engineered for Intel Evo program must first complete Intel's Thunderbolt certification. This ensures that the accessory meets all of the electrical, functional and software requirements set forth by Intel.
Intel Evo Product Support
In addition to the requirements associated with Thunderbolt certification, there are additional requirements for the products that are part of the Engineered for Intel Evo program. These include but are not limited to:
Docks and Monitors must support the laptop fast charging through their Thunderbolt connection and meet enhanced responsiveness goals.
Meet capability requirements for monitor panels, cameras, speakers, and storage speeds.
Interoperability
In addition to the above, all products that take part in the program are extensively tested for interoperability. Intel tests these devices against a matrix of laptops from different manufacturers, both consumer and commercial SKUs, and across multiple price points.
These tests check that each component can interact effectively with other software and hardware elements. Doing this validates that those two systems meet the requirements for end-to-end functionality.
The Future of Productivity
Kensington is proud to work closely with Intel, as they continue to develop products and solutions that enrich the customer experience and enhance productivity.
According to Kensington's V.P. and General Manager, Ben Thacker, "The SD5700T enables users to take full advantage of the ultra-fast data transfer speeds delivered through Thunderbolt 4 technology on the Intel Evo laptops." He continues by saying that these solutions create a complete desktop eco-system that will enable the future of productivity.
Kensington's SD5700T Thunderbolt 4 docking station is an award-winning, high-performance solution that features plug-and-play technology. Here are some of the key features and benefits of the SD5700T and why it's your future-proofed desktop docking solution:
Four Thunderbolt 4 ports
40Gbps data transfer speeds
Single 8K or Dual 4K video output
90W Power Delivery
Zero-footprint mounting option
Three-year warranty
Kensington and Intel Work Together to Maximize Your Experience
If you are looking for the perfect docking station, Kensington's SD5700T is one of the first certified devices to carry the Engineered for badge. 
It transforms your laptop into a complete desktop workstation now and will into the future. It does this by allowing you to connect multiple Thunderbolt 4 devices, external monitors, a full-sized keyboard and mouse, USB devices, speakers and more. It also has a dedicated Ethernet port for environments where a wired internet connection is preferred.  
SD5700T connects it all, while also charging your laptop, and does so through a single Thunderbolt 4 cable. By connecting an accessory like SD5700T to your Intel Evo platform, you are taking advantage of the future - by investing in solutions designed, engineered, and tested to work in harmony with one another.  
Discover more about Thunderbolt Technology and Intel's "Engineered For" Intel Evo program today!