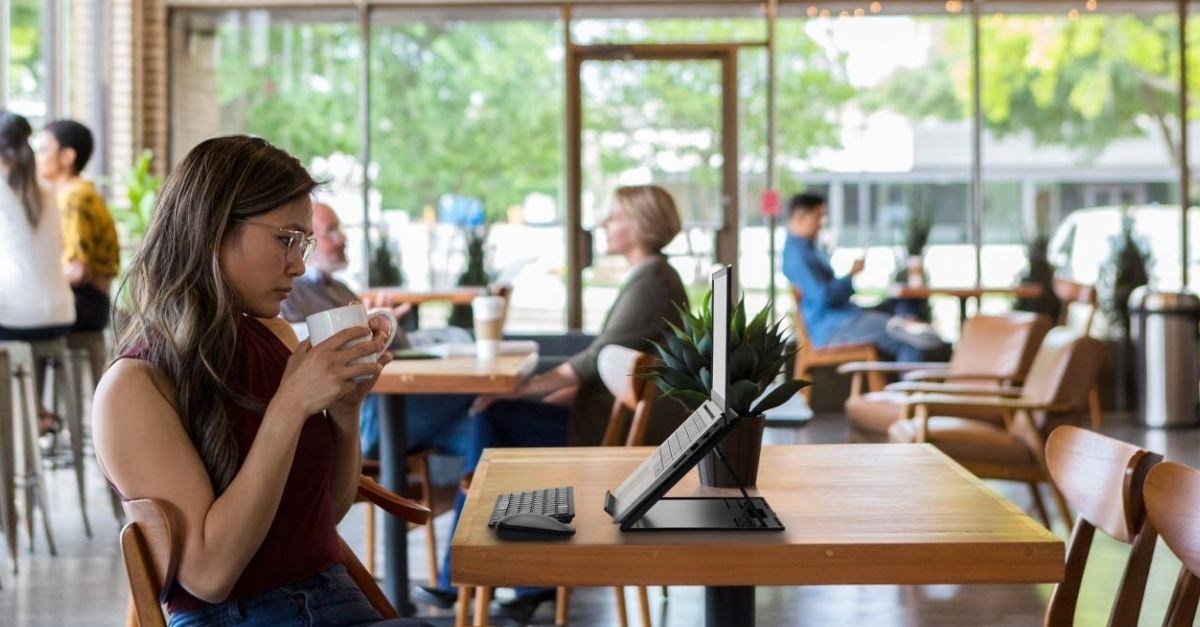 Digital nomads are becoming increasingly popular since more people are working from home. Since people aren't required to be in a traditional, fixed office environment, they can actually work anywhere they want.  
Yet, digital nomads experience some challenges. These include not having the equipment they need for an ergonomic setup. 
On average, $1 of every $3 spent on workers' compensation claims is related to the lack of proper ergonomic workstations. So, what is the solution if you are a remote worker looking for the perfect ergo-setup? 
Consider incorporating the following items in your digital nomad workstation repertoire. First, let's learn a little more about what it means to be a digital nomad.
What is a Digital Nomad?
Another term for working from home (WFH) or working from anywhere (WFA) is "digital nomad." These workers don't report to an office every day for work. 
They may work for a large corporation or as a freelancer. Most digital nomads earn a living in various ways and have multiple income streams.
They have the freedom to live and work anywhere. From coffee shops to cafes to parks or their dining room table, their office setup possibilities are nearly endless.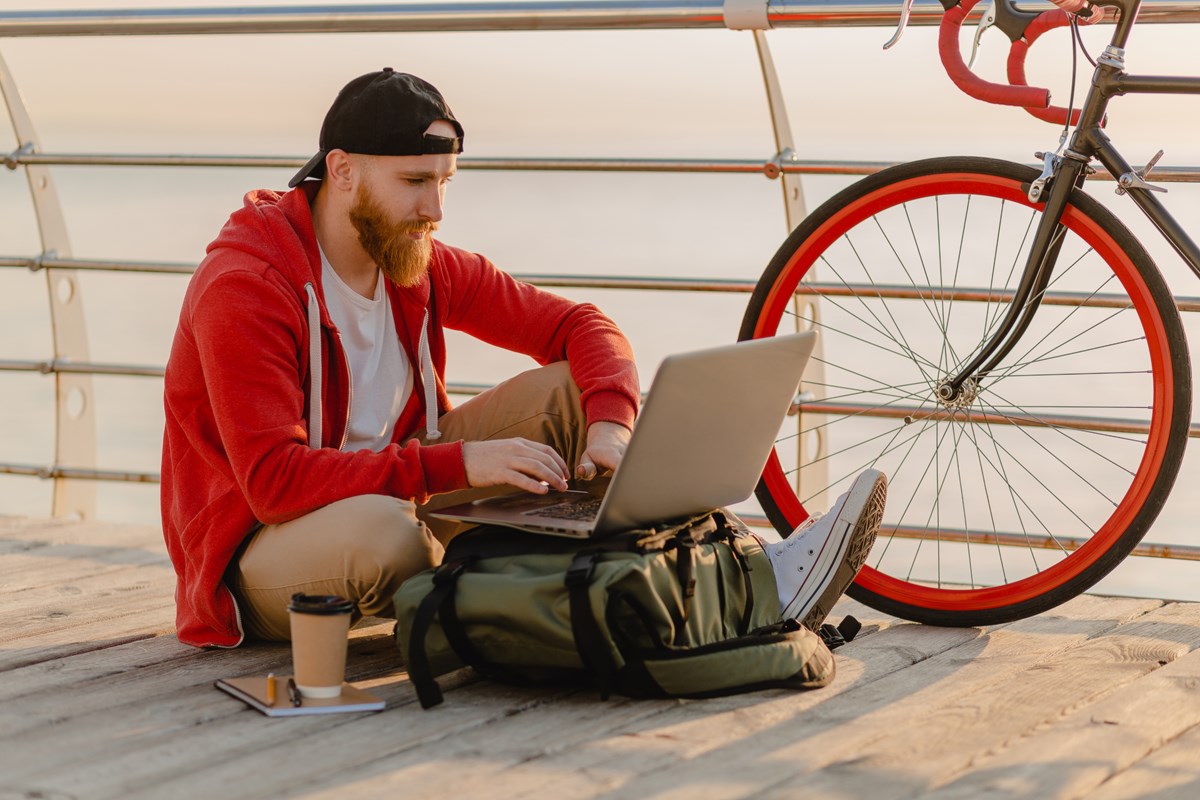 5 Items for a dynamic and ergonomic workstation
Having an ergonomic setup as a remote worker requires the right equipment. Here's how to set up an ergonomic workspace as a digital nomad.
1. Laptop Riser
According to the National Institute of Health, 45.5% of office workers experience mild to severe neck pain. Poor ergonomic setup and improper posture while working on the computer are the primary causes. 
Medical professionals and ergonomic experts agree that proper monitor height can help to eliminate neck pain. They also recommend ergonomic exercises between work sessions.
Elevate your screen with a Kensington SmartFit® Easy Riser™ Go Adjustable Ergonomic Riser. You can use this riser for a 17" laptop (or less), and it has flexible height options for an optimal ergonomic setup. 
2. Compact Keyboard
As a digital nomad, you'll want to keep your setup as minimal as possible. You may find that you prefer to use a separate keyboard from the one on your laptop but don't want to carry around a bulky keyboard. 
A Multi-Device Dual Wireless Compact Keyboard is your solution. Its lightweight, slim design is perfect for remote workers or those with limited workspaces. 
You can connect this keyboard with 2.4GHz wireless or Bluetooth connectivity. You can rely on its government-grade encryption to secure your connection.
3. Ergonomic Mouse
Repetitive strain injuries (RSIs) are one of the most common workplace injuries employees sustain. Kensington's Pro Fit® Ergo Vertical Wireless Mouse is ideal for ergonomic setups for digital nomads. It keeps your wrist in a neutral position to eliminate soft tissue compression.
4. Portable Docking Station
To boost productivity, you'll want to get a USB-C Single 4K Portable Docking Station by Kensington. This plug-and-play solution gives you more ports and has a 100W power pass-through. It is compatible with various operating systems, including:
macOS
Windows
ChromeOS
Android
iOS/iPadOS
This docking station offers versatile video connections for HDMI and VGA Full HD outputs for video displays for external monitors, projectors, or TVs. It's perfect for collaborative spaces by eliminating the need for video adapters or extra dongles.
5. Laptop Backpack
To organize and store your items, you'll want a versatile bag. For more organization, get Kensington's Contour™ 2.0 Business Laptop Backpack. This 15.6" backpack will hold almost any laptop, with various compartments that allow you to access all of your equipment easily.
Its ergonomic design hugs your body and places the weight of the backpack to your center of gravity (just make sure to use both straps). It has a heat-dissipating feature that ensures your devices won't overheat while in the bag.
It comes with a lockable zipper to secure your items. You can also rest assured your credit cards (and anything else with an RFID chip) are safe from malicious scans with an RFID security pocket.
A Pro-Tips Bonus Item for Digital Nomads
Along with everything listed above, one tip from the pros is to make sure you are prepared to hardwire to a strong internet connection. For this, you will want to carry an ethernet or HDMI cable with you.
That way, if you are traveling and the hotel offers hardwired connection to their internet, you can get the best speeds possible. It is especially crucial for those who require fast upload and download speeds to do their work.
Where You Can Find Ergonomic Products as a Remote Worker
At Kensington, we understand the needs of remote and hybrid workers and anyone working as a digital nomad. We have a long line of ergonomic products that are lightweight with a slim design for easy transport. 
That way, when you want to work at the local coffee shop or travel to a beachside bungalow, you can have the equipment you need for the perfect ergo setup. 
Check out our ergonomics product page, or contact us for more information about what accessories we have for digital nomads.