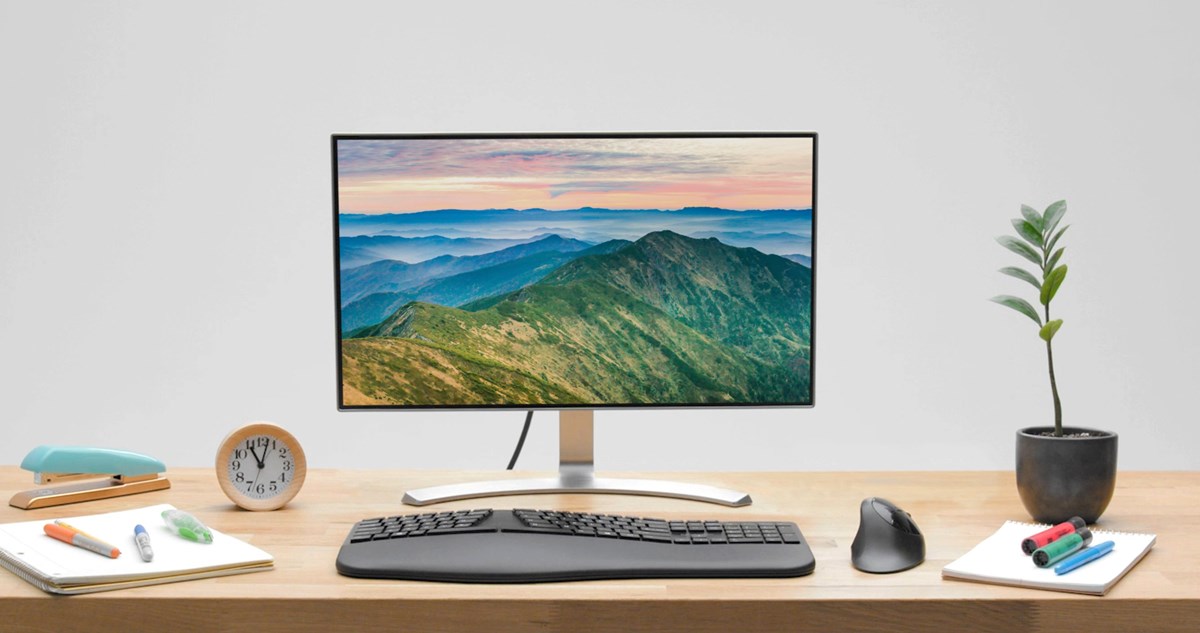 The best wireless mouse options for remote work are:
Finding the best wireless mouse for remote work can be challenging. You need to find one that is convenient, durable, and dependable. But it also needs to be lightweight and comfortable to handle.
Having a reliable and efficient way to navigate your laptop is one of the most important factors of your productivity regardless of where you are working from.
That's why in this article we'll list several options for wireless mice to let you know what makes each mouse unique, and the main pros and cons of each device so you can feel confident in finding the best mouse for your needs!
Here is a list of all the best wireless mouse options for remote workers:
Our Top 5 Contenders for Best Wireless Mice Options for Remote Work
When it comes to peripherals and office essentials, best is often subjective. What's best for you depends on a few things including the type of work you do and your personal work style. 
That's why we've rounded up five of our most practical and wireless mice to give you a sense of what sort will best aid your remote home routine.
1. Pro Fit® Ergo Wireless Mouse
Got a click-intensive job? Try the Pro Fit® Ergo wireless mouse.
With its built-in wrist support and neutral grip, the ergonomist-approved Pro Fit® Ergo Wireless Mouse positions your hand for improved comfort. Features include dual wireless with 128-bit AES encryption security.
Why we love it:
It's plug and play: You've got better things to do than fiddle with hardware.
Five-button design: Enhance navigation and productivity. 
Replaceable Receiver: If your receiver is ever lost or damaged, simply purchase a new one.
Ergonomist-approved: Positions your hand for improved comfort.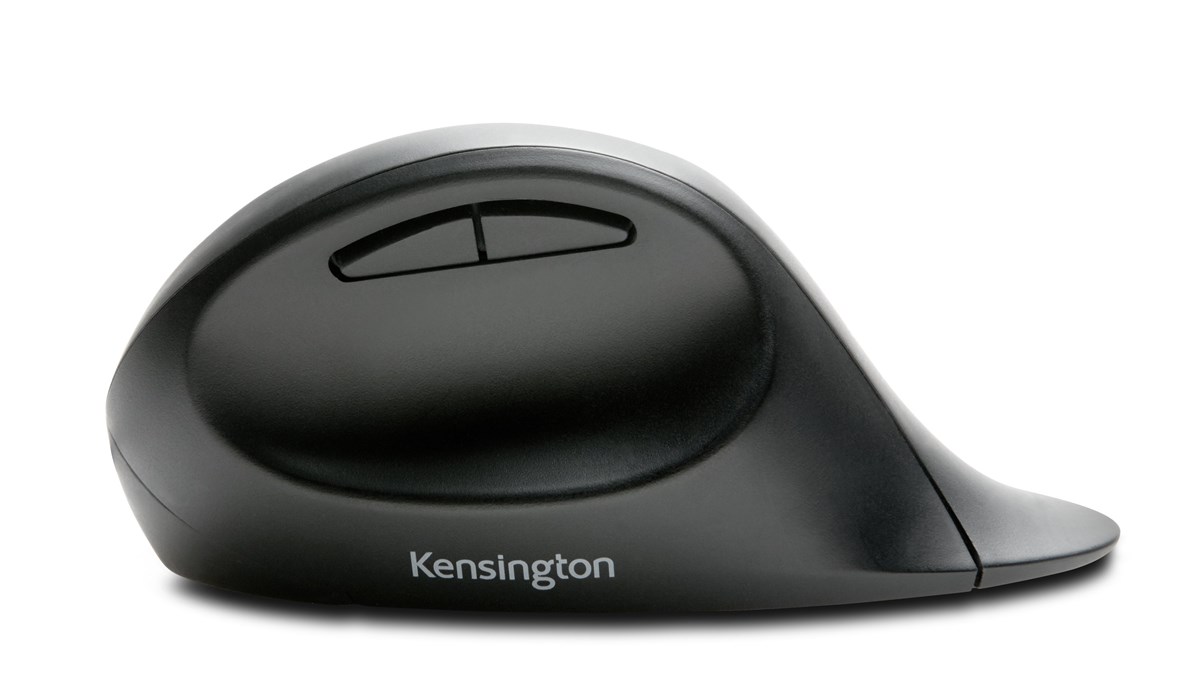 2. Pro Fit® Bluetooth® Mobile Mouse
If you're on the go a lot, the Pro Fit® Bluetooth® mobile mouse is an easy, convenient choice.
A high-definition laser gives you precise pointing, while Bluetooth® technology gets you up and scrolling in seconds. It has a scroll wheel, an automatic power-off feature, and is compatible with a wide range of operating systems.
A Bluetooth® mobile mouse is great when:
You've got a thin laptop: Chromebooks™ and Ultrabooks™ are super popular, but they achieve their thinness by eliminating things like CD-ROMS and many ports. When you've got limited USB ports, a Bluetooth® mouse makes sure they stay free for other accessories.
You're ambidextrous: Use a mouse with your left hand? The symmetrical design lets you switch to whichever side of the brain you're feeling.
You don't want extras: Sometimes you need nine buttons with 36 possible combinations – sometimes you just want to keep it simple. With this mouse, you can embrace functionality over frills and keep it simple, smarty.

3.
Pro Fit® Full-Size Wireless Mouse
Are you tired of charging your mouse, but want something with more functionality? Check out the Pro Fit® Full-Size Wireless Mouse.
Featuring a high-definition optical sensor, this mouse is perfect for personal or professional use. You can easily move files, music, or pictures between your computer and portable devices quickly and efficiently with a high-speed wireless connection. The contoured shape supports your hand for hours of comfortable mousing - even during long work sessions.
We're huge fans of the Pro Fit® Full-Size Wireless Mouse because of its:
Ergonomic, right-handed shape with soft rubber grip:

:

Add comfort and productivity to your day with the Pro-Fit full-size wireless mouse. A contoured shape and soft rubber grip provide a natural feel and all-day ease of use. 

Plug-and-play USB connection

: Plug it in and get to work. That's especially great when you switch between computers a lot.

Forward/back buttons

:

The forward/back buttons provide the most effective means to navigate through windows and web pages. Plus, the unique scroll wheel is designed for both comfort and precision.
4. Pro Fit® Mobile Retractable Mouse
Maybe you want a wired mouse, but you don't want to deal with the wire… we've got you covered. The Pro Fit® mobile retractable mouse gives you the best of both worlds.
The retractable USB cable stores neatly inside the mouse when you're on the move, then gives you the plug-and-play reliability of a wired mouse when you need it. That makes it extra convenient when you travel and need something reliable but easy to pack.
Try the Pro Fit® Wireless Mid-Size Mouse if you:
Need a simple, practical mouse solution: With simple controls and a compact design, you'll have accurate pointing power anywhere.
Prefer an older Windows operating system: Windows 7 and even XP remain popular around the world, running on hundreds of millions of machines. This mouse works with them just fine.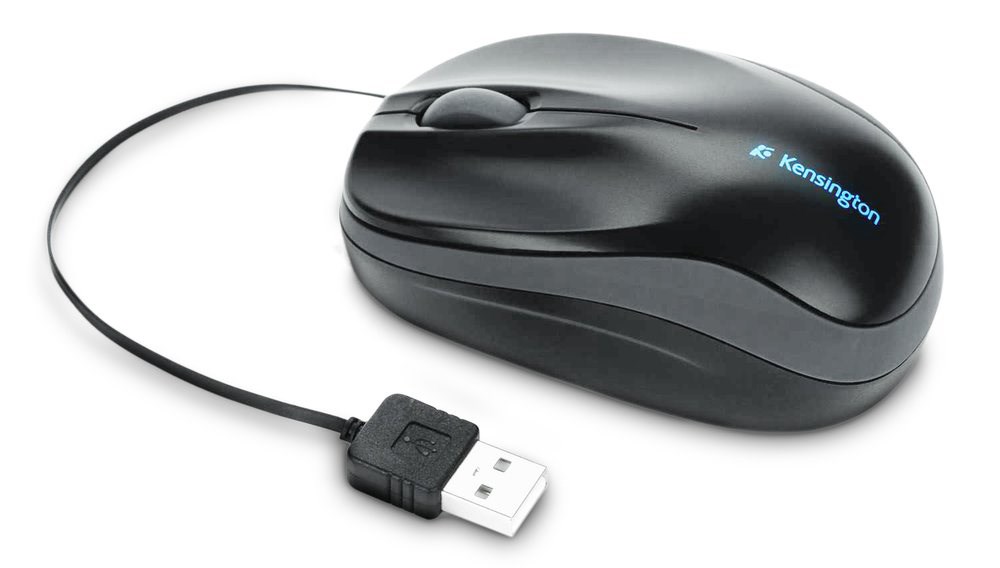 5. Mouse for Life 
The Mouse for Life wireless is the One Mouse to Rule Them All. Sleek, simple, and utterly no-nonsense, it's what we reach for when we need something that will get our job done – and let us keep getting our job done. Forever.
The Mouse for Life is designed to last, but that's just one of our favorite things about it. We also love the:
Silent clicking: Whether you're working in a quiet location or hate the sound of a click, the Mouse for Life makes sure that the only things you hear are your thoughts.
1000 DPI sensor: The high-definition optical sensor means smooth movements and near-perfect accuracy for optimal performance.
Plug-and-play installation: A wired, or wireless, USB receiver gets you the powers of a Mouse for Life in under 30 seconds.
Five-year limited warranty: The average lifespan of a computer mouse is around three years. Our warranty, and the Mouse for Life's natural life expectancy, exceeds that.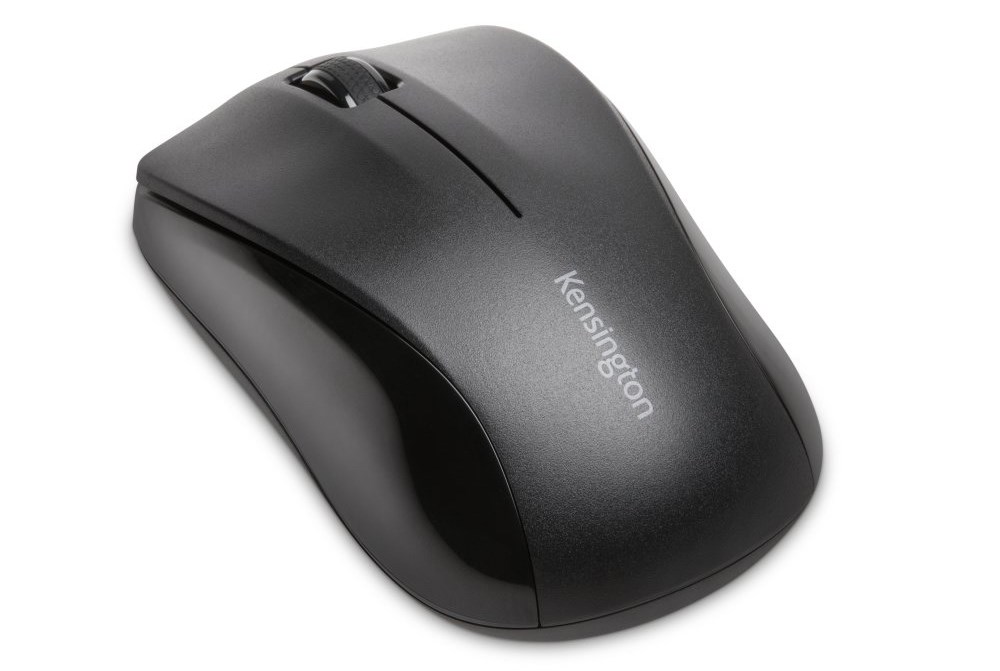 Let Kensington Point You in the Right Direction
What's the best wireless mouse for working from home? The one that gives you the features you need while letting you deploy them comfortably to maximize your productivity. From multi-button controllers to productivity-maximizing minimalism, we've shown you our top five wireless mice. The ones we think you'll find effective for your work-from-home setup.
Browse our entire computer mouse collection and find the one that fits you just right, now!
Learn more about how to work from home!