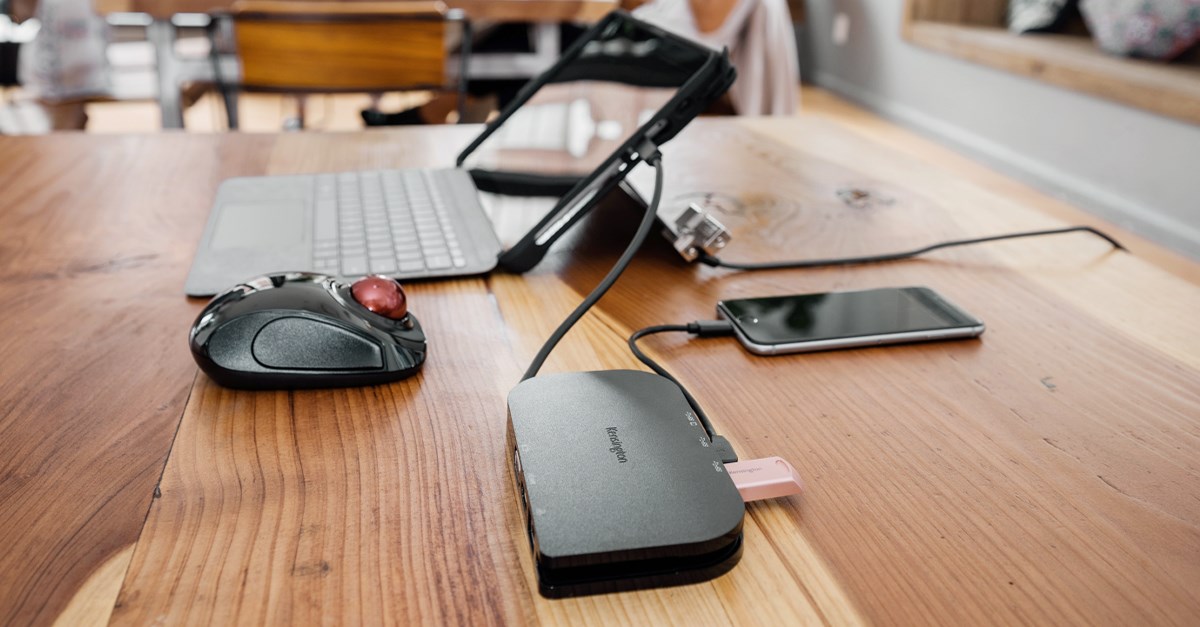 Professional Mobile Docking Stations to Work Like a Pro from Anywhere:
Employing a remote workforce has been a strategic business move to reduce operational expenses — like costly commercial real estate rental agreements. 
Working remotely offers endless possibilities and flexibility that is highly desired among workers. You can read more about this in Kensington's article 5 Things You Should Know About Hybrid Work Success.
The bottom line is that 54% of job hunters choose companies that offer more flexibility, like hybrid and remote work models, among other employee benefits. 
That said, remote workers need a home office setup that promotes mobility, productivity, wellness and connectivity. A mobile docking station is an ideal solution to enable this.
Mobile docking stations allow remote and hybrid workers to work like a pro from anywhere. Let's review the top Kensington mobile docking solutions. But first, take a moment to check out the benefits of carrying a mobile docking station.
Benefits of Carrying a Mobile Docking Station
Mobile docking stations are compact and tuck away easily in any laptop bag — even if you carry your computer in an eco-friendly laptop sleeve. Since these Kensington mobile docking stations feature pass-through power delivery, you don't have to carry your bulky power adapter.
These docking stations provide video and data transfer, making them ideal for mobile work and business travel. They can be your go-to dock regardless of where you work — even if you only use your portable dock at home. It's an excellent gadget for:
Graphic designers
Video editors
Sales professionals
Business presenters 
Hybrid workers 
Basically, mobile docking stations are perfect for anyone who works between the office and home. It turns your laptop into a workstation anywhere you work.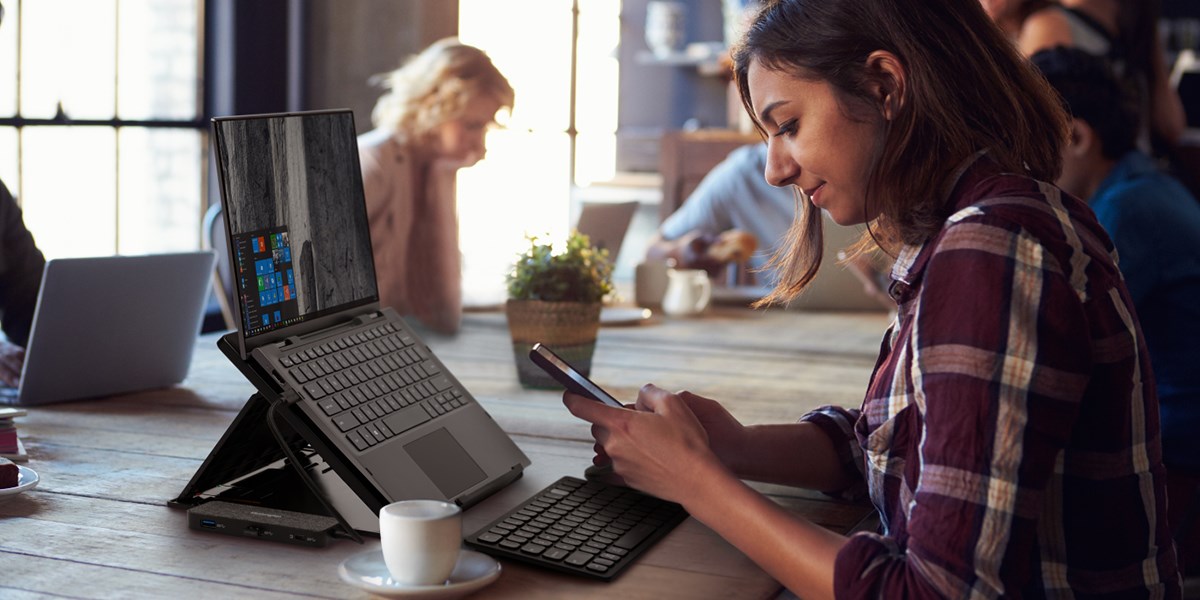 Finding a Solution for Every Device
When you are on the go, a mobile docking station with a 100W power pass-through gives you the flexibility to fully charge your laptop instead of using a bulky DC power adapter. Kensington offers single and dual video mobile docks that support high resolutions and refresh rates. Kensington has a variety of video display output options across their mobile docking stations, including:
Legacy VGA port
HDMI port
Display Port
The extra USB ports are handy for connecting a mouse, flash drives, or hard drives. An ethernet port gives you a wired connection to the Internet, and the SD card port allows you to transfer data easily from cameras and other devices. Additional connectivity options mean enhanced productivity.
For example, graphic designers need USB ports to transfer data. At the same time, they need to have dual displays to view artworks. A portable mobile docking station in their backpack ensures they have enough ports and displays to get their work done.
Business professionals who make presentations in conference rooms or at various locations should carry a solution that supports a legacy VGA port + an HDMI port to ensure their laptop is compatible with any monitor or display, from legacy to newer models.
Kensington's Top Mobile Docking Solutions
Kensington is excited to offer mobile docking solutions and even more excited for the innovations within the mobile docking that are coming shortly. Stay tuned because Kensington isn't giving anything away just yet!
Here are the top mobile docking stations available from Kensington so far:
This Kensington dock is designed and certified for USB-C-enabled Microsoft Surface devices and is as portable as your Surface device. It's lightweight, versatile, and offers three USB ports, including a USB-C 3.2 Gen1 port for data synchronization (up to 5Gbps) and two USB-A 3.2 Gen1 ports (up to 5Gbps).
Features
DFS Certified
Single 4K resolution
Port options: HDMI or VGA
Power Pass-Through: Up to 60W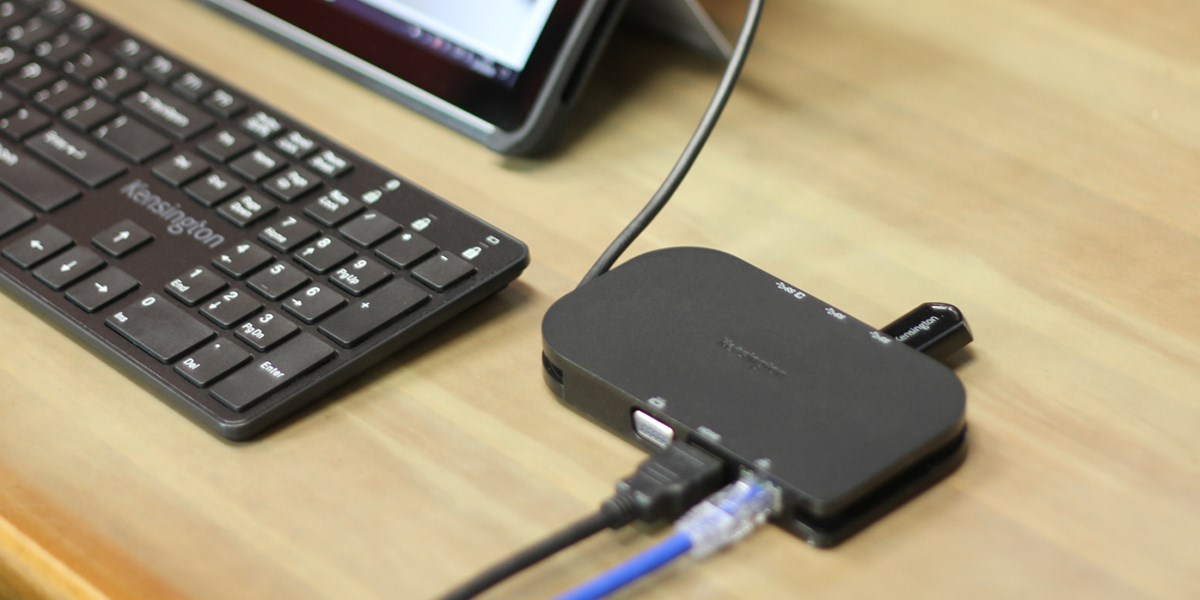 Kensington's 4K portable dock is the ideal plug-and-play solution for remote workers using USB-C devices running Windows, macOS, ChromeOS, iOS/iPadOS, or Android. It supports Samsung DeX, giving you a computer-like experience from your Samsung Note, Galaxy, and Tab devices.
Features
• Single 4K resolution
• Port options: HDMI or VGA
• Power Pass-Through: Up to 100W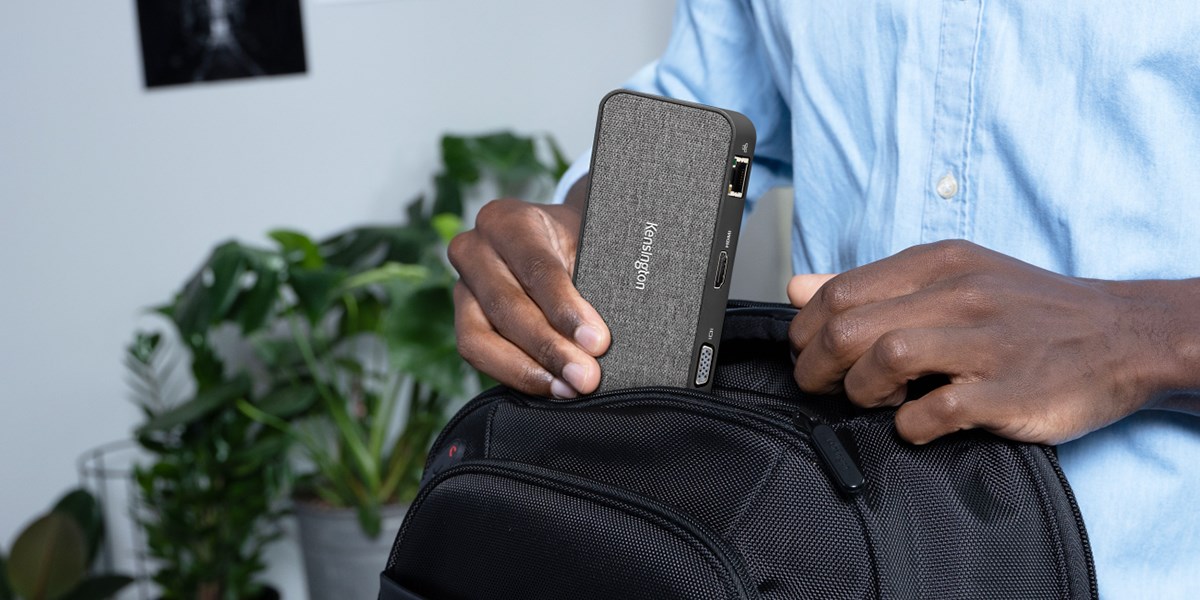 Kensington offers this 8-in-1 mobile docking station which allows you to connect your devices running Windows, macOS, ChromeOS, iOS/iPadOS, or Android operating systems.
There is no need to download, install, or update software for this driverless dock. To top it off, for users who need high-quality display features, this dock supports dual 1080p video and a single 4K for MacBooks.
Features
• Single 4K and Dual 1080p @ 60Hz resolution
• Port options: (DP+HDMI) or (DP+VGA)
• Power Pass-Through: Up to 85W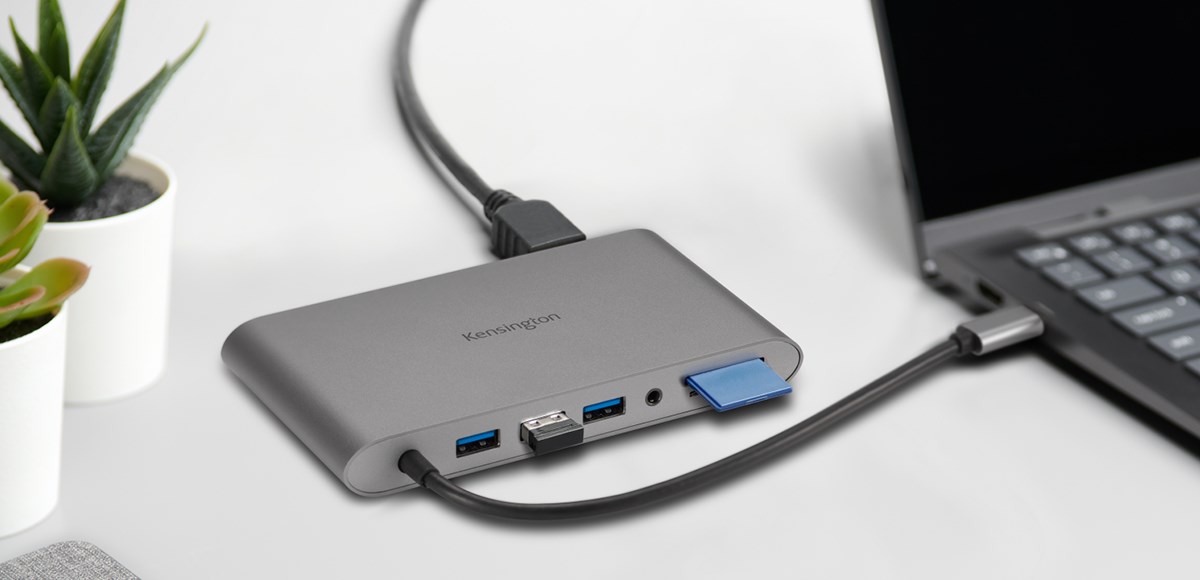 Kensington is the Professionals' Choice for Docking Stations
You may opt to have an advanced, fixed desktop docking station for your working desk at home. However, if you tend to be on the go often, a great mobile docking station can enable you to be efficient whenever working away from home or office. 
So get the best of both worlds! Kensington offers an extensive line of fixed desktop docking stations (should you want a solution for your desk) and another for when you are on the go!
The great thing is that portable and mobile docking stations are small (yet powerful), so having one in your laptop case will ensure you can work like a pro wherever you are. 
For minimalistic setups, or for those that want a single docking solution, mobile docking stations are a great option that provides the power you need to get the job done, regardless of where you work. Kensington ensures you are staying sharp in today's hybrid workplace.  
For more than 40 years, Kensington has been manufacturing trustworthy products for corporate professionals, tech-savvy remote workers, and everyday users. As an industry leader, we are the professionals' choice for desktop computing and mobility solutions. 
Find the best docking station for your home office or on-the-go hybrid setup