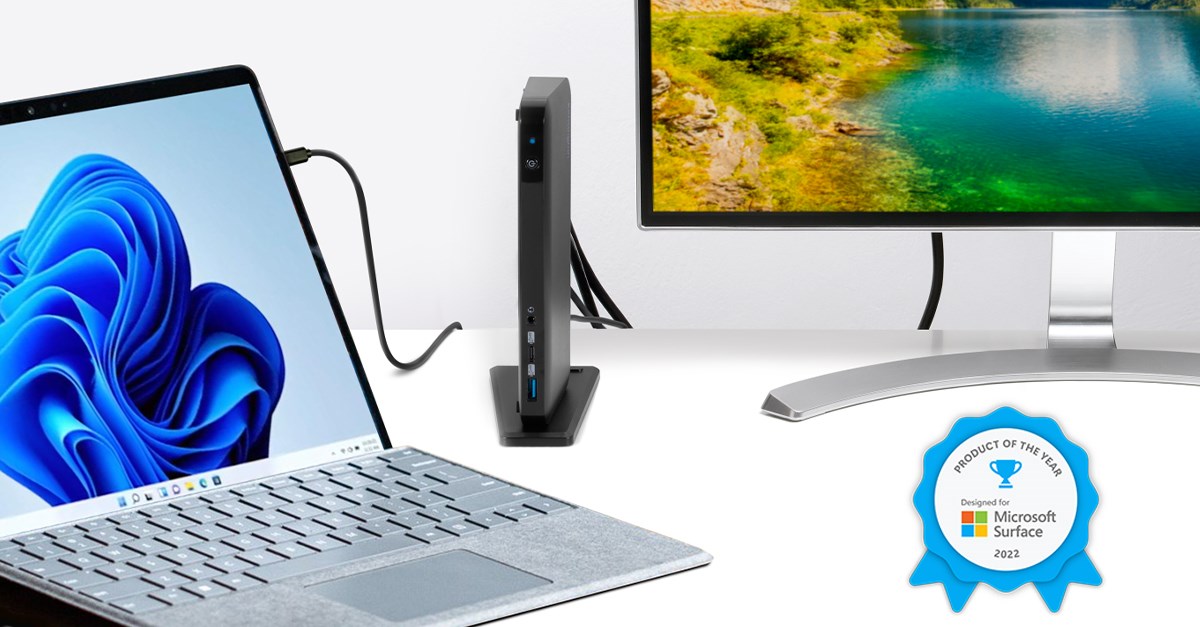 SD4845P USB-C Docking Station Designed for Surface Products to be Recognized in Inaugural Award Program.
BURLINGAME, Calif. – March 30, 2023 – Kensington, a worldwide leader of desktop computing and mobility solutions for IT, business, and home office professionals, today announced the SD4845P USB-C 10Gbps Triple Video Driverless Docking Station with 85W Power Delivery has been named the 2022 Designed for Surface Product of the Year by Microsoft. Based upon sales, impact, and overall feature benefits that the SD4845P docking station provides customers. Kensington is proud to be one of the Designed for Surface partners to receive the inaugural award from Microsoft.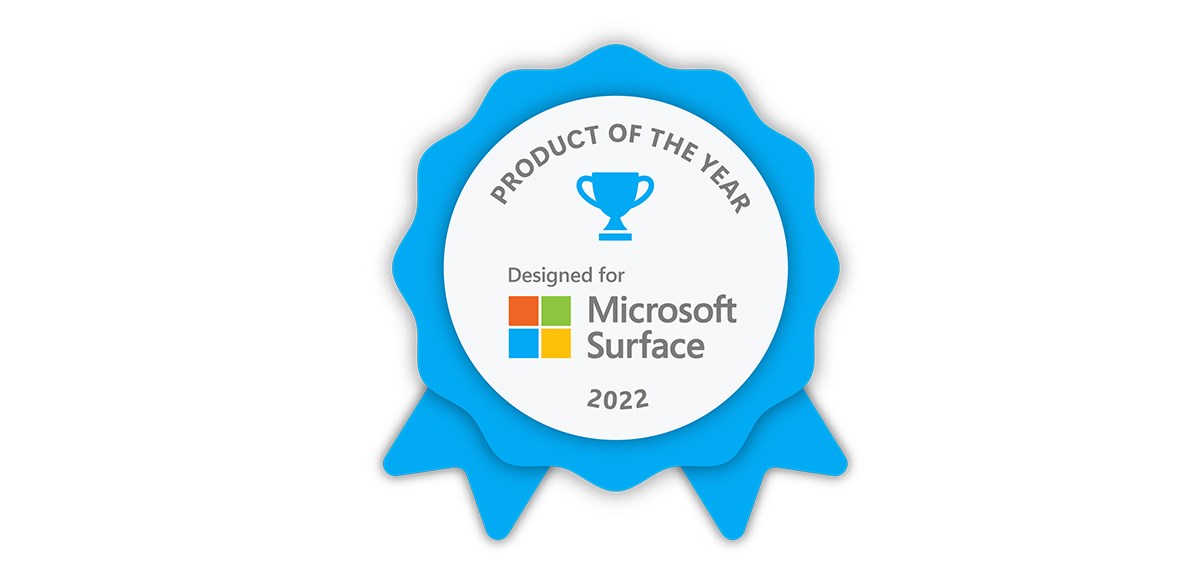 Designed exclusively for USB-C enabled Surface devices, the SD4845P enables users to enhance their productivity by connecting multiple monitors and USB devices to the Surface device through a single USB-C cable, without the need for additional drivers, dongles, or adapters. Compatible with any USB-C enabled Surface device running Windows 10 or above, the SD4845P features a 9-in-1 design and can be positioned vertically or horizontally giving users the ability to create a full-featured workstation in space-conscious home or office environments.
The SD4845P delivers data transfer speeds up to 10Gbps and 85W power delivery for quickly and easily charging the Surface device. Two DisplayPort™++ 1.4 ports and one HDMI® 2.0b port enable users to connect up to three 1080p monitors, while a USB-C 3.2 Gen2 port, three USB-A 3.2 Gen2 ports, a Gigabit Ethernet port, and combo audio port, allow the connection of a wide variety of accessories to greatly enhance desktop productivity.
"Receiving the Designed for Surface Product of the Year award for the SD4845P dock validates our efforts to design products for Surface that deliver a compelling combination of functionality, quality, and affordability to users of the world-class Surface platform," stated Lisa Schuiteboer Shuler, Manager of Product Marketing at Kensington. "The SD4845P maximizes the use of the Surface device at home or in the office by turning the device into a desktop workstation with the connection of a single USB-C cable."
"As a valued Designed for Surface partner, Kensington's dedication to developing products that extend and enhance the capabilities of our Surface products adds significantly to the versatility of the platform and enhances the productivity of mobile professionals," stated Patrick Mendenall, Director, Designed for Surface, Microsoft.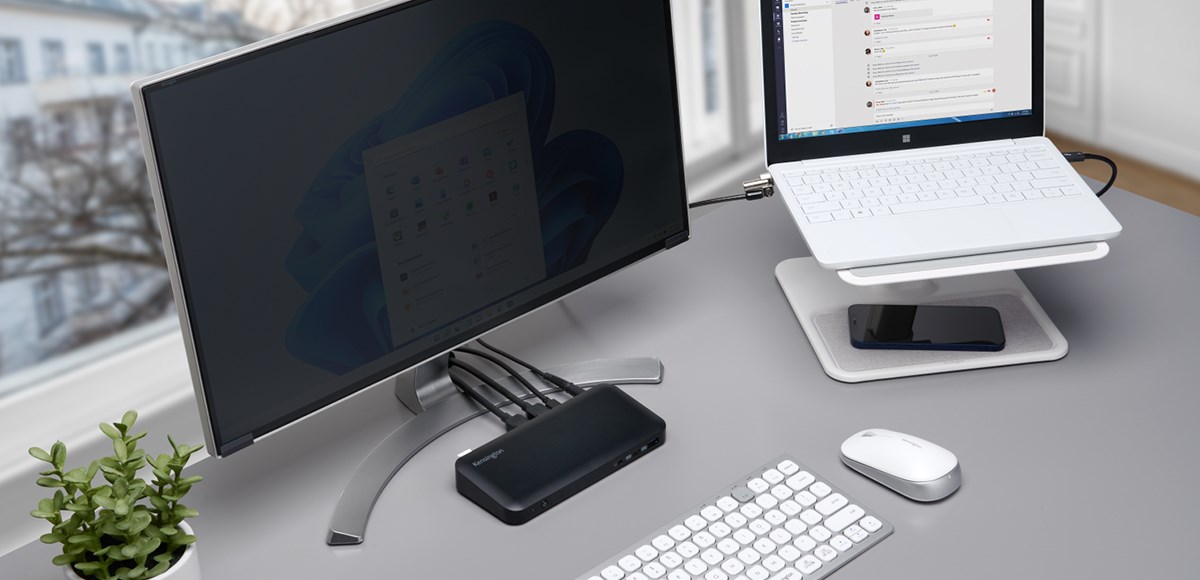 The Kensington SD4845P USB-C 10Gbps Triple Video Driverless Docking Station with 85W Power Delivery is backed by a three-year warranty and is available in North America through the Kensington store and its partner sites.  To learn more about Kensington's comprehensive portfolio of Designed for Surface products and solutions for consumers and businesses, visit www.kensington.com.
Follow Kensington on:
About Kensington
Kensington is a leading provider of desktop and mobile device accessories, trusted by IT, educators, business, and home office professionals around the world for more than 40 years. Kensington strives to anticipate the needs and challenges of the ever-evolving workplace and craft professional-tier award-winning solutions for organizations committed to providing peak professionals the tools they need to thrive. The company prides itself as the professionals' choice, and on its core values surrounding design, quality and support.
In office and mobile environments, Kensington's extensive portfolio of award-winning products provide trusted security, desktop productivity innovations, professional video conferencing, and ergonomic well-being.
Headquartered in Burlingame, California, Kensington is the inventor and a worldwide leader in laptop security locks. Kensington is a division of ACCO Brands, the Home of Great Brands Built by Great People, which designs, manufactures and markets consumer and end-user products that help people work, learn, play and thrive.  In addition to Kensington®, ACCO Brands' widely recognized brands include AT-A-GLANCE®, Five Star®, Leitz®, Mead®, PowerA®, Swingline®, Tilibra and many others.  More information about ACCO Brands Corporation (NYSE:ACCO) can be found at www.accobrands.com.
Kensington® is a trademark of ACCO Brands. All other registered and unregistered trademarks are the property of their respective owners.
© 2023 Kensington Computer Products Group, a division of ACCO Brands. All rights reserved.