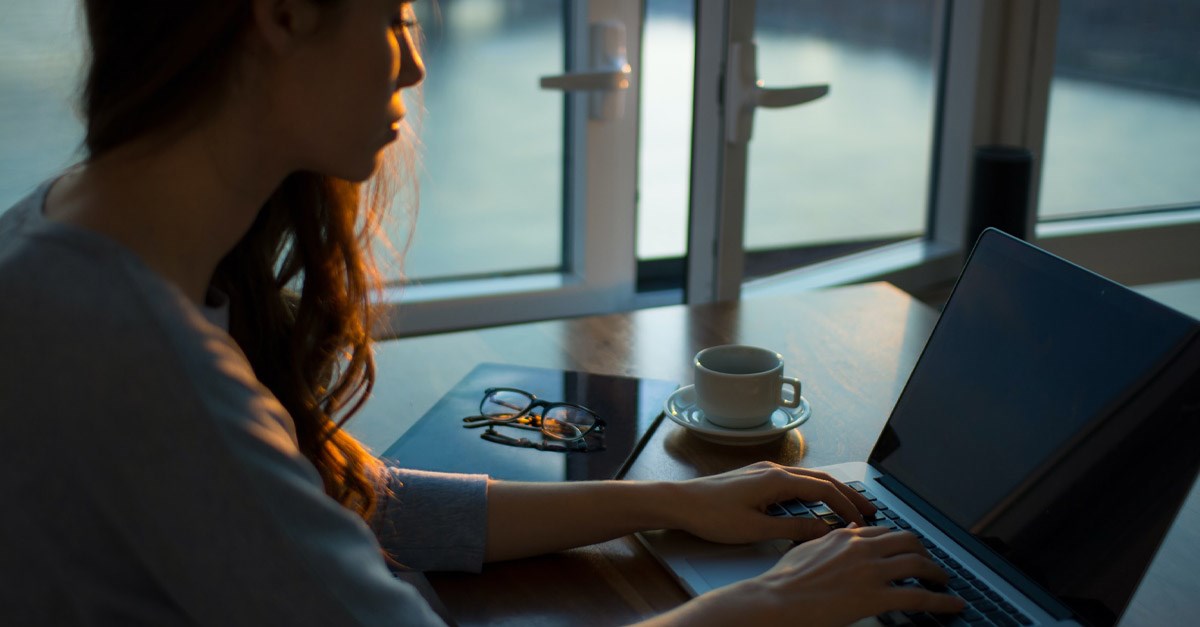 Most Common Endpoint Security Risks in Organizations:
Phishing
Malware
Data-theft
Ransomware
Unknown vulnerabilities
In today's world of BYOD, social networks, and online access from smartphones, laptops, and tablets – you can be assured that more data is being transmitted to mobile devices than ever before.
Imagine a scenario where an employee clicked on a link that led to their mobile being infected. The first thing a cybercriminal will do is to monitor all applications and connections the employee uses daily. From there, it is only a matter of time before the bad actor attacks your business networks from your employee's device. Knowing the biggest risks and preparing for these types of situations can improve your data security and prevent a cyberattack from an endpoint that your network previously deemed to be a trusted device.
Common Endpoint Security Risks
1.    Phishing
Phishing is a type of cyber attack that tricks people into disclosing sensitive information. It does this by attempting to mislead unsuspecting users into giving away passwords, credit card numbers, or social security numbers.
Phishing emails can look exactly like emails from a bank, business, or other organization you might deal with. They can also look like emails from people you might know, such as colleagues and friends.
2.    Malware
Malicious software programs use to disrupt computer operation, gather sensitive information, or gain access to private computer systems.
There are two types of malware that can affect your organization:
Host-based: In this case, the victim downloads the malware without realizing it on their own device through suspicious downloads.
Network-based: it gives the malware access to your network and can infect any device connected to your network including your personal computer or someone else's.
3.    Data-theft
Data theft, data leakage, and exfiltration refers to the illegitimate removal of data from a computer or information system.
Data theft can be carried out by malware, such as ransomware or spyware. This data may end up on the dark web or in hands of competitors.
4.    Ransomware
Ransomware is a type of malicious software that encrypts information to make it inaccessible for the user, while also threatening to publish or delete said files unless they pay the ransom. It is typically spread through emails that contain links to malware, or by exploiting vulnerabilities in software on visitors' computers.
5.    Patches and vulnerabilities
Vulnerabilities reside not only on the visible areas of your business's website and programs, but also on invisible and internal systems and software, and although many of these are visible and fixed, vulnerabilities can also hide in plain sight or be ignored.
The deliberate exploitation of vulnerabilities and security flaws on endpoints can result in a range of important security risks, including data loss, network disruption, internal data modification or privilege escalation attacks.
How can your organization overcome these endpoint security risks?
From the Internet of Things (IoT) equipment, printers, smart displays, and sophisticated peripherals, to a variety of Bring Your Own Devices (BYOD) with different operating systems and authentication capabilities. The complexity of securing your endpoints is becoming more difficult by the day.
Here are five key points you need to address to overcome endpoint security risks.
1. Understand the IoT Landscape
The rate of IoT connections is staggering. Consider the Ring Doorbell and how it transformed the home security landscape, only to be compromised and expose users to security flaws from a lack of encryption and no support for 2nd Factor Authentication (2FA) or Multi-Factor Authentication (MFA). The company has since included these features and now provides a more secure IoT platform to its users.
Estimates suggest that in 2020, more than 200 billion IoT devices will connect to information networks, making endpoint security a number one priority for every organization. Devices are susceptible to ransomware, cryptojacking, phishing schemes, and firmware exploits. IoT manufacturers (especially for systems not previously considered as part of the threat landscape) are often unable to deploy updated security protocols to address these new risks. Network segmentation and encryption can help you to improve your IoT security.
2. Stay on Top of Innovations in Cybercrime and Malware
Innovation isn't just the purview of enterprises and startups, cybercriminals evolve their attacks every day. Using what may be called Illegal Innovation, the sophistication of today's malware can circumvent even the most advanced detection tools. Just because organizations are investing money in fighting crime, does not mean criminals are not investing the same amount of time to overcome your defenses.
The latest threats include fileless malware or Malware-as-a-Service (MaaS). These exploits can use native processes to run malicious code within a device. As there is no download of any software, traditional systems will not know about a compromised device. The only way to respond effectively to these kinds of malware threats is monitoring device and user behavior while implementing additional authentication protocols on the application (and process level).
3. Ransomware Puts Every Organization at Risk
Even a simple malware exploit is also an opportunity to deploy ransomware. If you can't detect the initial breach, you can't respond in time and that could create major repercussions for your organization. Ransomware presents the biggest risk due to its devastating effects on business operations. To protect against ransomware, employees should be trained to recognize phishing attempts, practice good cyber hygiene, and use 2FA whenever remote users are accessing sensitive information from company networks.
4. Narrow Endpoint Security Policies
Regular patching of all connected devices needs to be a priority. Auditing the fleet of endpoint devices for known vulnerabilities regularly will ensure you can enforce a patching policy. If no security update exists for specialty equipment, consider segmenting the device pool from any operational network.
By identifying your entire endpoint threat landscape and protecting your most vulnerable resources, you can detect a threat and respond effectively. In one example, a breach that wasn't discovered for eight months in 2019 eventually exposed 41.4 million patient records. Preventing breaches is becoming increasingly difficult, so having a business and data resilience plan in place is just as important.
5. Threats Go Beyond the Digital Landscape
Physical device security is just as important for every endpoint device (especially primary workstations and mobiles). Stolen devices led to 39% of data breaches, which could have been prevented with adequate hardware security. Partnered with 2FA and encryption, you can protect even a stolen device from compromising your data security.
Shop Now for Kensington Security Products
Adopting a Holistic Data Protection Framework
Every effective data protection plan starts with a pragmatic assessment of your threat perimeter. Endpoints by nature present a risk as they connect to your critical infrastructure while supporting your business operations. Elevating the protocols for network access from any unauthorized application can prevent malware threats from jeopardizing your networks.
With an expanding mobile workforce, the increased data sprawl, and the rapid adoption of cloud technologies, the threat perimeter has never been larger. Your organization will need to address these challenges and one of your primary concerns should be endpoint security. Biometric fingerprint authentication is a convenient solution that integrates with FIDO and FIDO2 applications.
Building a strong foundation for your organization's data security and protection starts with getting the basics right. Securing every endpoint in your business environment requires a 360° data security approach that also addresses compliance requirements and takes proactive actions now.
Take a proactive approach to endpoint security.  Visit our Data Protection Solutions page and find the perfect choice for your organization!
---