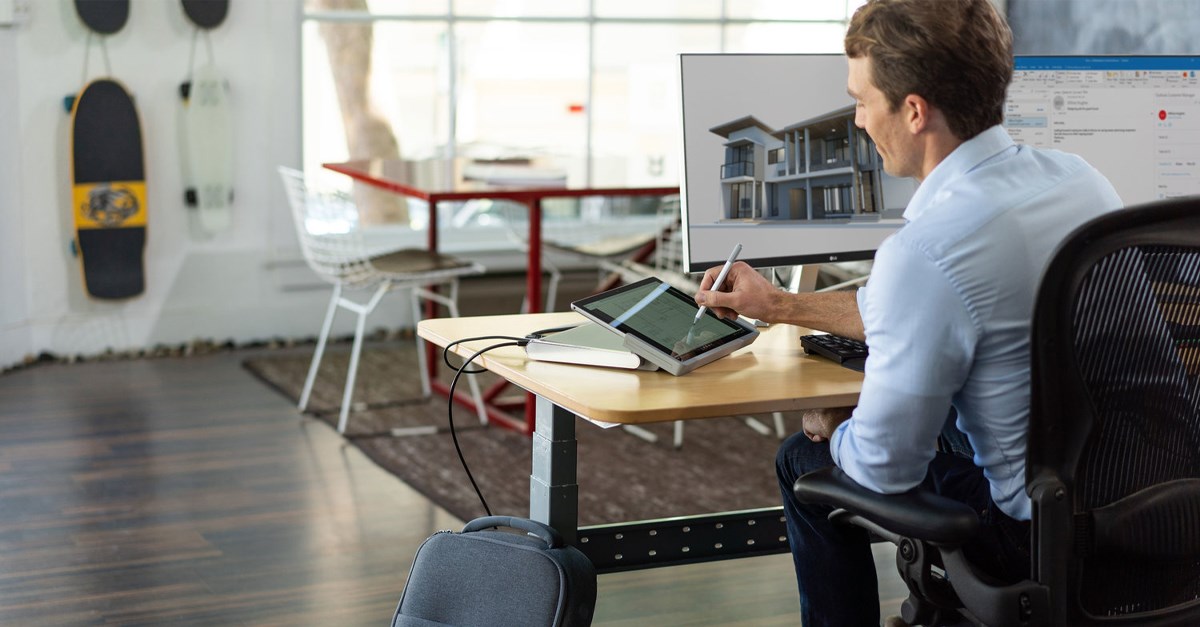 Nowadays, everyone has a favorite device they use both in and out of the house. Whether that's a laptop, a tablet, or even a smartphone. It depends on who you are and what you need.
Ideally, that device should be flexible enough to support you from your house to your office and everywhere in between, for mobility and serious work tasks, which is no small feat.
What You Need to Know About the Surface Pro
Laptops are comfortable enough that you can carry them anywhere. However, there are times when you want something a bit more portable, and that's where the Microsoft Surface Pro comes in.
At first glance, the Surface Pro looks like just a tablet. However, once you combine it with its Surface Dial and Pen attachments, you gain access to a uniquely creative experience.
More importantly, the Surface Pro packs all the power of a complete laptop. Equipped with a full Windows 10 experience, at any moment, you can open its built-in Kickstand, connect your Surface Pro to a Signature Type Cover, and you're ready to tackle emails, documents, and any other task where a laptop shines.
How the Right Docking Station Can Help Unlock Your Surface Pro's Full Potential
The Surface Pro straddles a unique line between laptops and tablets, and with the right docking station, you can also transform your Surface Pro into a full desktop setup for serious business tasks.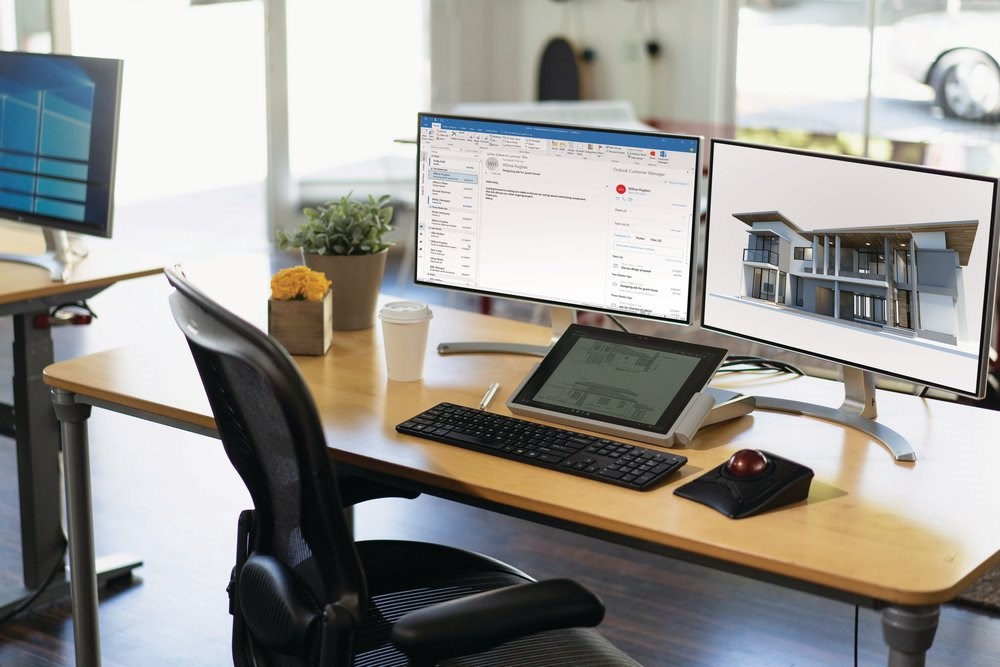 Exclusively Designed for Surface Pro, and integrating Microsoft's proprietary Surface Connect technology, the SD7000 docking station,  allows you to transform your Surface Pro 4, 5 or 6 into a mini Surface Studio thanks to the following features:
Two-Position Hinge: Comfortably position the Surface Pro upright as a display, or lay it at a perfect drafting table angle (Studio Mode) for painting, drawing, or editing photos.
Support for Dual Monitors: The SD7000 docking station supports single 4K @60Hz or dual 4K @ 30Hz video, and it includes both HDMI and DisplayPort++ video ports.
Additional Ports: With five USB ports [1x USB-C 3.1 Gen1 (5Gbps, with up to 5V/3A charging) and x4 USB-A 3.1. Gen1 (5Gbps, 5V/0.9A)], a combo Audio port and support for Gigabit Ethernet, you can connect all of your accessories.
Magnetic Connection for Your Surface Pen: The SD7000 includes a magnetic connection for your Surface Pen, so you have quick access to it when you need it.
Security: With the optional lock module (K62918WW) you can secure the SD7000 as well as the Surface Pro.
By itself, the Surface Pro already enables you to be productive at home as both a laptop and a tablet. However, when you combine it with Kesington's SD7000 – awarded as The Best Surface Dock by Windows Central – you also get a full-fledged desktop out of the deal. 
Maximize Your Productivity Using the Surface Pro
The Surface Pro is an excellent option whether you're looking for a productivity device or something to unleash your creativity with. Out of the box, you get an intuitive tablet experience, and once you combine it with the Surface Pen and Dial, you won't ever want to go back to a regular tablet. Add a docking station and the Surface Pro becomes the only device you'll need on the go and at home.
Check out Kensington's SD7000 docking station to unleash your Surface Pro's full potential.