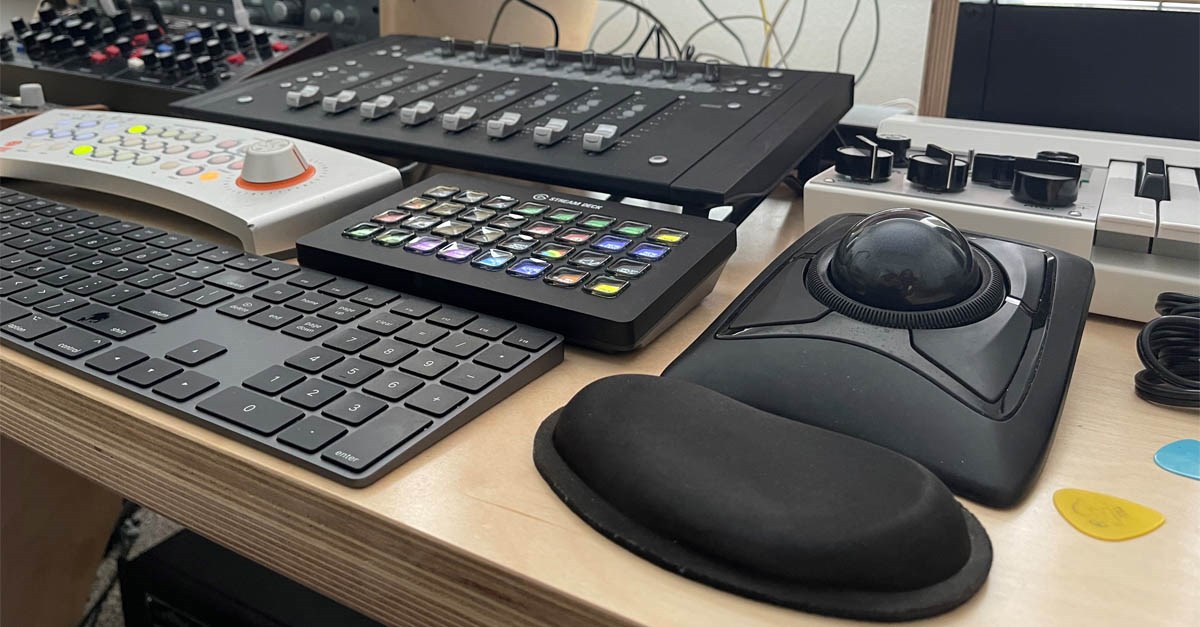 The Kensington Trackball Ambassador Program is a great way to get straightforward insights on popular trackballs from influencers in different industries. These reviewers use these devices every day, so you know they're serious about what they do.
As a Trackball Ambassador, you will get to tell us, along with others, what your experiences are with these trackball products. We also want your insights on what we can do to improve our design and functionality. 
We welcome ergonomics experts, leaders within their industry, and especially everyday users like you. Our ambassadors are those willing to share their insights to help others learn more about these unique products. 
We work with:
Music Producers
Engineers
Video editors
Graphic Designers
DJs
Architects
People with disabilities
Carpal tunnel syndrome sufferers or other muscular strains
Introducing Mike Avenaim
Mike Avenaim is a Los Angeles-based music director, producer, composer, and session drummer. He was born in Sydney, Australia, and moved to the United States in 2010, where he quickly made a name for himself in the music industry.
From the time he was very young, Mike studied classical percussion and was able to rank highly in several classical competitions. When he was a teenager, he found his love for the drums and continued to learn all he could.
He was awarded a scholarship at the Australian Institute of Music, a highly prestigious school where he majored in both contemporary performance and Jazz. He has a strong love for music, and it shows in his talent and dedication to the industry.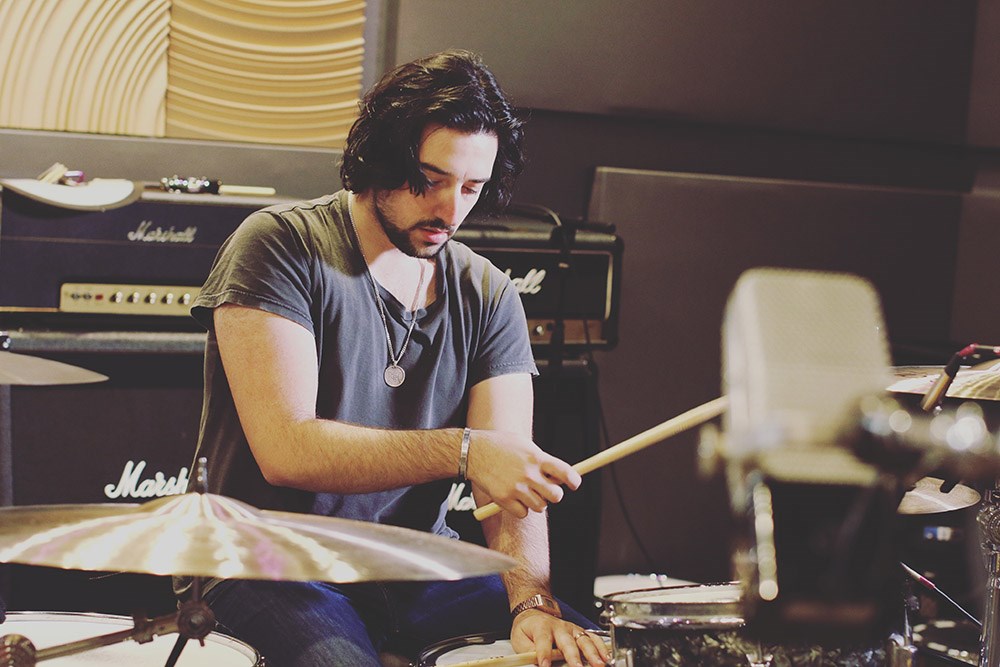 He spends his time in studios with experience working with many big names in the industry to build their records and on the road playing for them across many genres including many Top 40 songs. He works (and has worked) with artists like Lil Nas X, Alessia Cara, Tori Kelly, Nick Lachey, NOTD, Bea Miller, and many more!
Mike is an extremely talented music producer and mixer. He likes Kensington's trackballs because they are ideal for his job, which must handle fast edits on various projects at once.
Q & A with Mike Avenaim
We talked with Mike to learn more about him. He told us about his influence in the music industry, and why he favors Kensington's trackballs.
Here is what he had to say:
Q: When did you start using trackballs and how often do you use one?
A: I've been using trackballs for about 5 years now. I use them every day. I take them everywhere with me, on tour and to different studios.
Q: Which is your favorite Kensington Trackball? Why?
A: I love the expert wireless mouse. I'm just so used to its functionality and my speed on it is superior to any other mouse. I also use the Orbit mobile trackball when traveling.
The Orbit® Wireless Mobile Trackball is perfect for anyone who travels. They are especially an excellent product for remote and hybrid workers and others who are always on the go.   
Q: When did you join the Kensington trackball ambassador program & what do you love about it?
A: I joined the Ambassador Program a few years ago now. I love that we are expanding the brand to people within my industry. Trackballs are an extremely important part of my workflow and I believe everyone who works in a similar capacity to me should give them a shot… You'll love it!
Q: Do you use KensingtonWorks to customize your Trackball settings? If so, what does that look like?
A: I do… it's just nice to have everything within one application rather than bouncing around screens. I do use the Orbit Wireless too and it's nice to have all the settings for different mice in one location. 
Mike likes our Orbit trackball collection. Another fantastic Orbit option is our fan-favorite Orbit with Scroll Ring, which now comes in a wireless option: Orbit® Wireless Trackball with Scroll Ring. 
This dual wireless trackball has the flexibility of 2.4 GHz and Bluetooth, with government-grade encryption included. It is another great choice for trackball enthusiasts like yourself.
Q: Would you recommend a trackball? If yes, why?
A: Absolutely. I kind of already covered this but it just speeds up workflow in my opinion by 10-fold.
Q: Tell us a fun fact or something silly about yourself.
A: I use to hate trackballs before I actually ever used one. Boy was I wrong!
You've heard a lot about our Orbits collection of trackballs. However, if you are looking for another excellent choice, you should try our Expert Mouse® Wireless Trackball. It has many of the same amazing features as our Orbits series.
Follow Mike Avenaim on His Social Media Pages:
To connect with Mike Avenaim, check out his website and social media page. Check out the latest project he is working on by following this talented L.A.-based music director, producer, and session drummer.
Ergonomic Experts, Content Creators, Engineers, and Everyday Users Wanted!
Are you an ergonomic expert, content creator, engineer, or an everyday user enthusiastic about your tech accessories? Kensington wants to talk to you! We are looking for folks passionate about trackball designs.
The Kensington Ambassador Program gives you, influencers, and industry experts a platform to present feedback on the trackball products made by us here at Kensington. We want to know what you think could improve on our trackball products that you use every day. 
We're looking for trackball users who are excited about them and are excited to give us their thoughts on what sets these products apart. We would also like to hear what you think about the KensingtonWorks customization software that enables you to personalize your Kensington trackballs, mice, and presenter products.
Apply today to be part of our Trackball Ambassador program. We would love to hear about your experiences with our products. Once you apply, you'll hear back from a member of our team about contributing as a Trackball Ambassador.
Are you a trackball enthusiast? Apply to be a Kensington Trackball Ambassador today! We're searching for enthusiasts to tell us about their experiences with the trackballs they love.