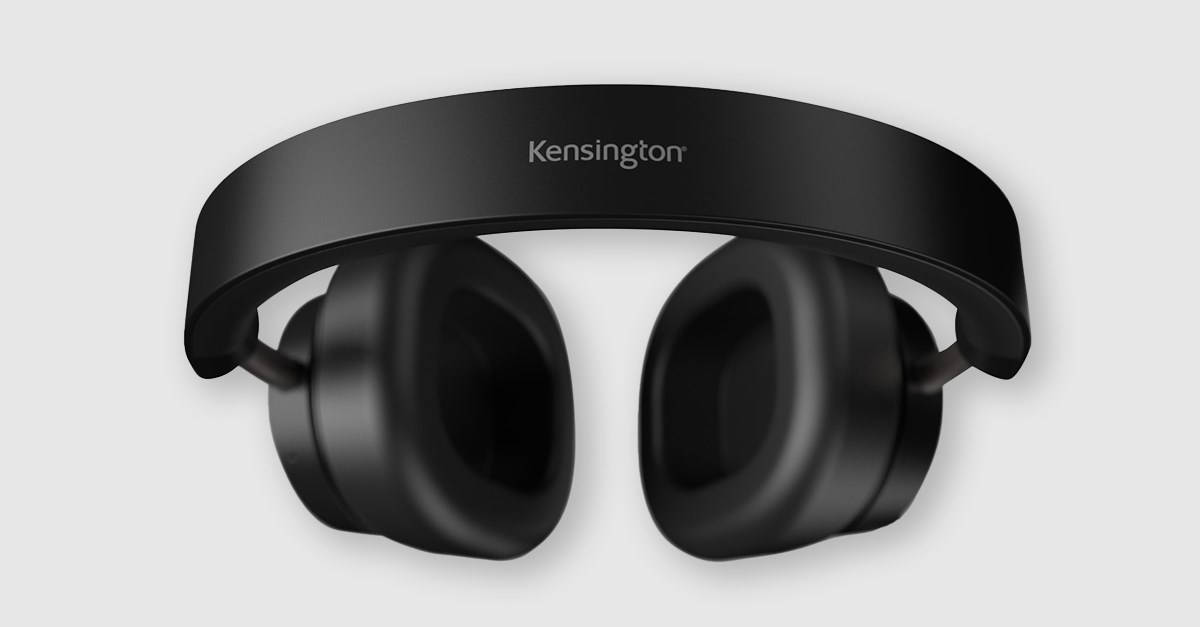 New H3000 Bluetooth Headset is Among First to be Certified in Intel's "Engineered for Intel Evo Laptops Bluetooth Accessories Program".
LAS VEGAS – Jan. 5, 2023 – Kensington®, a worldwide leader of desktop computing and mobility solutions for IT, business, and home office professionals and the professionals' choice, today enhanced the productivity of professionals at home and in the office with the launch of the H3000 Bluetooth® Over-Ear Headset (K83452WW).  One of the first headsets certified in the "Engineered for Intel® Evo™ Laptops Bluetooth accessories program," the H3000 has been engineered to help optimize communication, entertainment, and productivity when used with Intel Evo laptops.
Designed and tested to exceed the strict requirements established by Intel for real-world features and performance, the Kensington H3000 professional Bluetooth headset is a premium over-ear headset specifically designed to optimize communications for business professionals in hybrid work environments. Whether meeting online at an office, at home, on the road, or in a public space, the H3000 combines cutting-edge AI and noise-cancellation technologies with a comfort-focused design to deliver a comfortable, premium audio experience that ensures optimal sound performance, regardless of the surrounding work environment.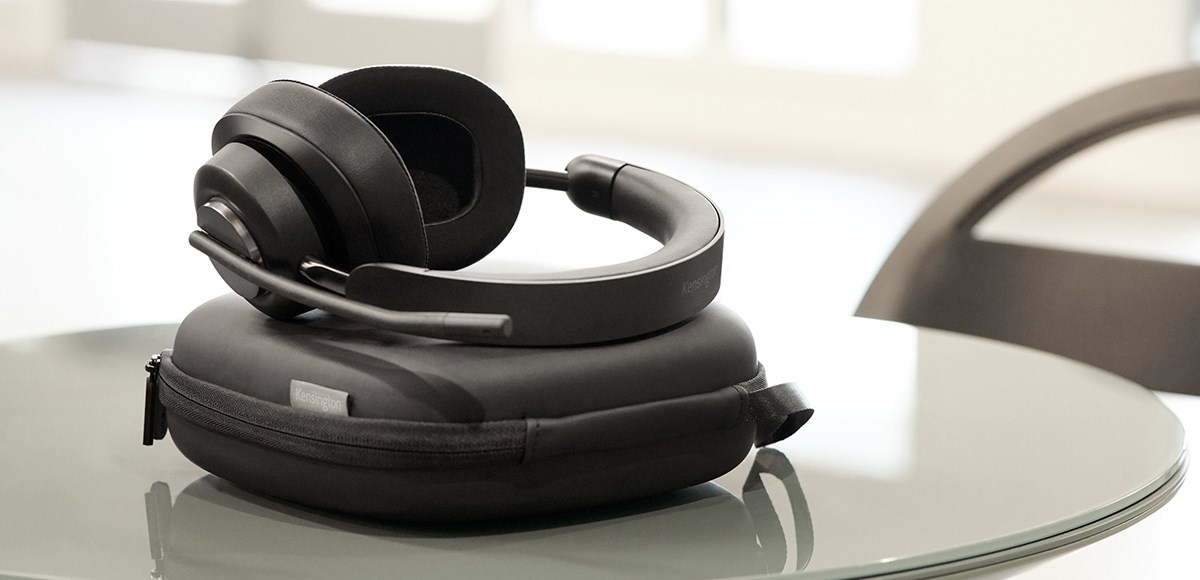 Benefits and features of the H3000
Kensington's focus on designing high-performance products for users of laptops based on the premium Intel Evo platform began last year with the launch of the SD5700T Thunderbolt™ 4 Dual 4K Docking Station with 90W PD and continues with the new SD5780T Thunderbolt 4 Dual 4K Docking Station with 96W PD, both of which are certified as an "Engineered for Intel Evo Thunderbolt Accessory." The SD5700T and SD5780T Thunderbolt 4 Docking stations maximize the user experience of Intel Evo platform-verified laptops, by transforming the laptop into a complete desktop workstation. Using a single Thunderbolt 4 port on the Intel Evo laptop, the docking stations charge the laptop and enable users to instantly connect external monitors, USB devices, a full-sized keyboard and mouse, speakers, Ethernet connections, and other devices and accessories.
"We value the ongoing relationship with Intel, as it allows us to highlight the high-quality, feature-rich, performance-enhancing solutions that complement and accentuate the capabilities of Intel's world-class Evo platform," stated Gwen Hsu, VP of Global Product Development at Kensington. "The new H3000 Bluetooth headset has been designed and tested to meet the strict requirements of the Engineered for Intel® Evo™ Laptops Bluetooth Accessories Program to deliver an audio experience that will exceed the expectations of Intel Evo users for a complete, immersive, premium-level computing experience."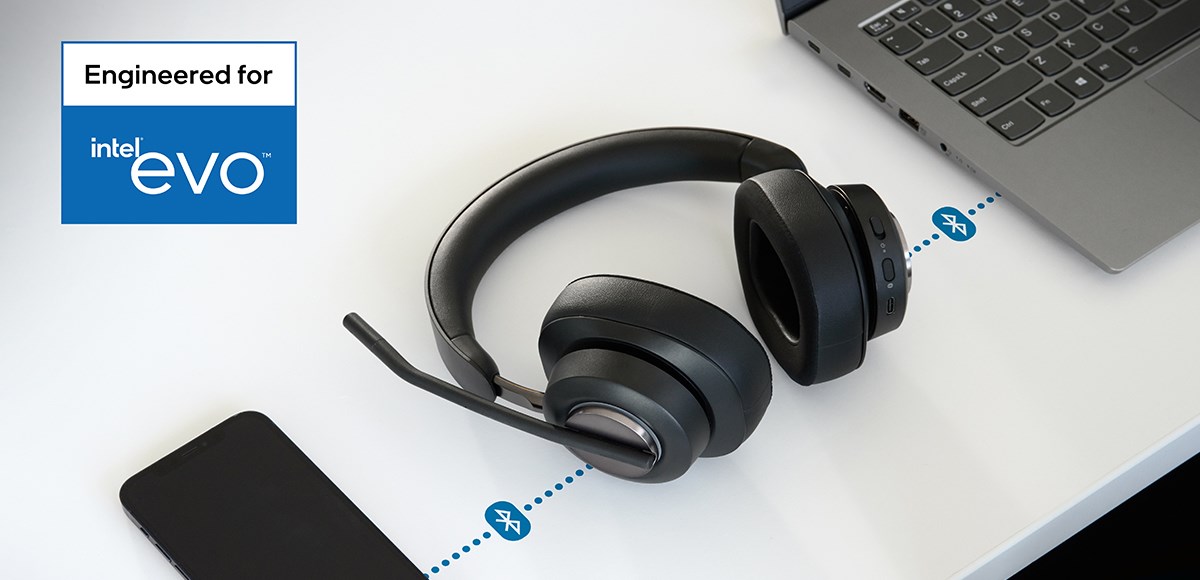 "Users of Intel Evo platform-verified laptops demand and deserve uncompromising performance in all aspects of the experience and our accessory partners are key in extending that premium experience through device interactions," said Jason Ziller, General Manager, Client Connectivity Division at Intel. "Certified Bluetooth accessories like the Kensington H3000 combine key functionality and capabilities, with reliability and performance to help maximize the productivity of our customers."
Kensington Professional Video Conferencing Solution
Kensington audio solutions provide comfort, convenience, and an advanced audio experience to maximize the user's online presence and increase productivity throughout the day.
Combined with the powerful Kensington Konnect™ software, Kensington's webcams provide optimized resolutions, flexible mounting, privacy covers and seamless compatibility, to deliver a professional, customized video presence.
Used in combination with webcams, Kensington professional lighting and mounting accessories give users the right angles, illumination and stability to provide the ultimate video conferencing experience.
The Kensington H3000 Bluetooth Over-Ear Headset (K83452WW) and other products in the growing family of Kensington Professional Video Conferencing solutions are available in North America through the Kensington Store and its partner sites.  Learn more about Kensington's comprehensive portfolio of products and solutions for consumers and businesses, visit www.kensington.com.
Resources
Follow Kensington on:
About Kensington
Kensington is a leading provider of desktop and mobile device accessories, trusted by IT, educators, business, and home office professionals around the world for more than 40 years. Kensington strives to anticipate the needs and challenges of the ever-evolving workplace and craft professional-tier award-winning solutions for organizations committed to providing peak professionals the tools they need to thrive. The company prides itself as the professionals' choice, and on its core values surrounding design, quality and support.
In office and mobile environments, Kensington's extensive portfolio of award-winning products provides trusted security, desktop productivity innovations, professional video conferencing, and ergonomic well-being.
Headquartered in Burlingame, California, Kensington is the inventor and a worldwide leader in laptop security locks. Kensington is a division of ACCO Brands, the Home of Great Brands Built by Great People, which designs, manufactures and markets consumer and end-user products that help people work, learn, play and thrive.  In addition to Kensington®, ACCO Brands' widely recognized brands include AT-A-GLANCE®, Five Star®, Leitz®, Mead®, PowerA®, Swingline®, Tilibra and many others.  More information about ACCO Brands Corporation (NYSE:ACCO) can be found at www.accobrands.com.
Kensington is a registered trademark of ACCO Brands. Kensington Konnect is a trademark of ACCO Brands. All other registered and unregistered trademarks are the property of their respective owners.
© 2023 Kensington Computer Products Group, a division of ACCO Brands. All rights reserved.