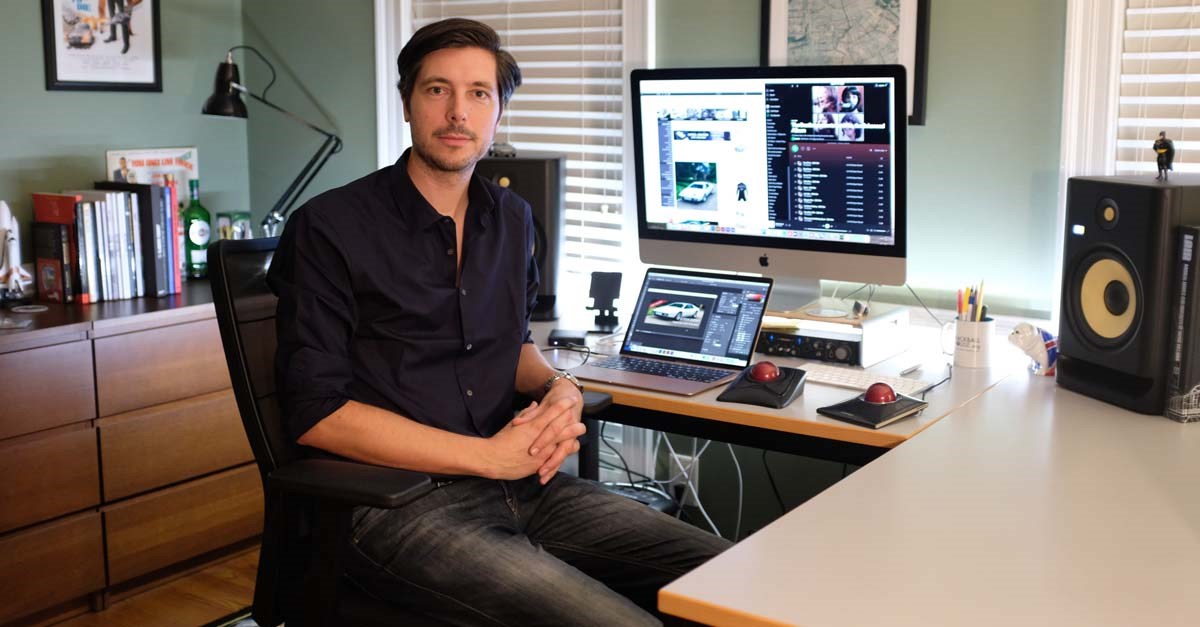 The Kensington Trackball Ambassador Program provides influencers a platform to share their honest critiques of the trackball products they use every day. These influencers work in various industries. Yet, the one thing they have in common is their love of trackballs.
The Trackball Ambassadors give us their advice to help customers decide if a trackball is right for them. They also provide our product developers pivotal and unbiased feedback. That way, we can continue to design better trackball products for our customers' needs.
We are looking for industry leaders, ergonomists, and everyday users like you. Our ambassadors have first-hand experience on what our trackball technology can do.
We work with:
Graphic Designers
Web Developers
Content Creators
Engineers
Music Producers
Video Editors
Recording Artists
DJs
Architects
Photographers
People living with disabilities
People who have carpal tunnel or other repetitive muscular injuries
Introducing Remmert Van Braam
Remmert Van Braam is a web designer and content creator. He has been working as a web designer, graphic designer, logo creation, and photographer. You can see more of his work at his official website www.rem-art.nl. 
Along with his ambitions as a content creator and designer, Remmert founded (and owns) the JamesBondLifestyle.com website. He started this site in 2005 and is the most visited James Bond website in the world (not counting the official 007.com website itself). 
He also runs a site dedicated to trackballs, where he reviews and promotes different kinds of trackball products. He began this in 2012 because he honestly believes that trackballs are better than a regular computer mouse.
In 2009, Remmert founded SunglassesID.com and Watch-ID.com. These sites showcase sunglasses and watches featured in popular movies and television series. 
Q & A with Remmert Van Braam 
We spoke with Remmert Van Braam about our Kensington Trackballs. He shared how he uses his trackballs during work and for personal use. He also explains why he will continue to use trackball products in the future. 
Here is what he had to say:  
Q: When did you start using trackballs and how often do you use one?
A: I first started using a trackball mouse around the year 2000, and I have used trackballs every (work)day since.
As an avid user of the Trackball mouse, we were excited when Remmert joined our Trackball Ambassador program. His honest feedback has given us the vital information needed to guarantee the quality of our products.
Q: Which is your favorite Kensington Trackball?
A: My favorites are the ones that have large trackballs. I use both the Wireless Expert and the Kensington SlimBlade.
The Kensington SlimBlade™ Trackball has a low-profile shape that takes up less desk space on your workstation. The silver metallic finish offers superb ergonomic comfort accompanied by a great-looking design.
Another great Kensington trackball is the Expert Mouse® Wireless Trackball. This dual wireless technology is the ultimate in wireless freedom. The Expert Mouse connects with Bluetooth® LE (allowing you to save a valuable USB port).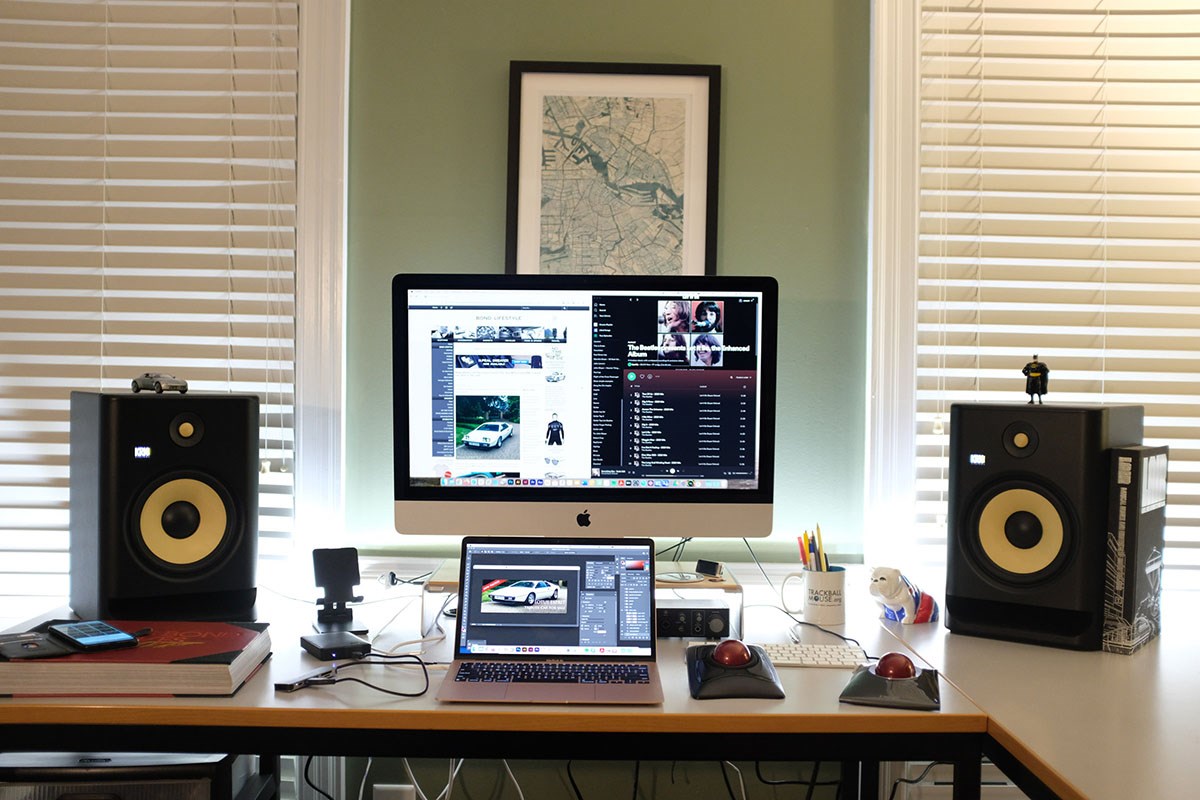 You can also connect through the extremely reliable 2.4GHz USB nano receiver. With connectivity options like these, no wonder it is one of Remmert's favorites.
Q: What do you love about being part of the Kensington Trackball Ambassador program?
A: In 2019, I was honored to be one of the first to join the Kensington Trackball Ambassador program. I am such a fan of trackballs that I created a website about trackballs in 2012, trackballmouse.org, on which I promote the use of trackballs. 
Via my website, I get a lot of questions and suggestions for trackballs. The Ambassador program was a great opportunity for me to relay trackball questions and suggestions from the visitors and myself directly to Kensington. The program also allowed me to be among the first to learn about new trackball launches.
Q: Do you use KensingtonWorks to customize your Trackball settings?
A: I don't really have a need to customize the trackball buttons. They work great for what I do most: Photoshop, Illustrator, Premiere Pro, web browsing, etc. 
I do use KensingtonWorks to view the desktop on my Mac. I do this by clicking two buttons at the same time. But I'm sure that many people, especially online gamers, would find a great use for setting multiple buttons.
Q: Would you recommend a trackball? If yes, why?
A: From the moment I started using trackballs, over 20 years ago now, I really can't go back to using a regular computer mouse. A trackball is just so much more comfortable and precise. The fact that it is stationary makes it a great space saver. 
It also looks great on a desk, and the smaller wireless versions are perfect as a remote control for tv or entertainment systems. You can just position it on the armrest of a couch or chair and use it on any surface.
Find Remmert Van Braam Online:
Find Remmert online via his social media pages, YouTube, or website.
He has also been featured on CNN:
Ergonomic Experts, Designers, Developers, and Everyday Users of Trackball Products, We are Looking for You!
We are looking to speak to ergonomic experts, designers, developers, and everyday trackball users. Here at Kensington, we are eager to learn more about why you are so passionate about trackball products.
We provide a platform for industry experts to tell the world about Kensington trackball products. We want your feedback because we need your help to enhance the Kensington products you love and use every day. 
We also provide customization software that lets users personalize their favorite Kensington products. With the KensingtonWorks software, you get the trackball experience best suited for you. 
If you would like to become a Trackball Ambassador, apply today! One of our friendly team members will get in touch with you shortly with all the details.
Are you enthusiastic about trackball products? Then you need to become a Kensington Trackball Ambassador. We want people who have experience with trackballs and want are eager to share their experiences.