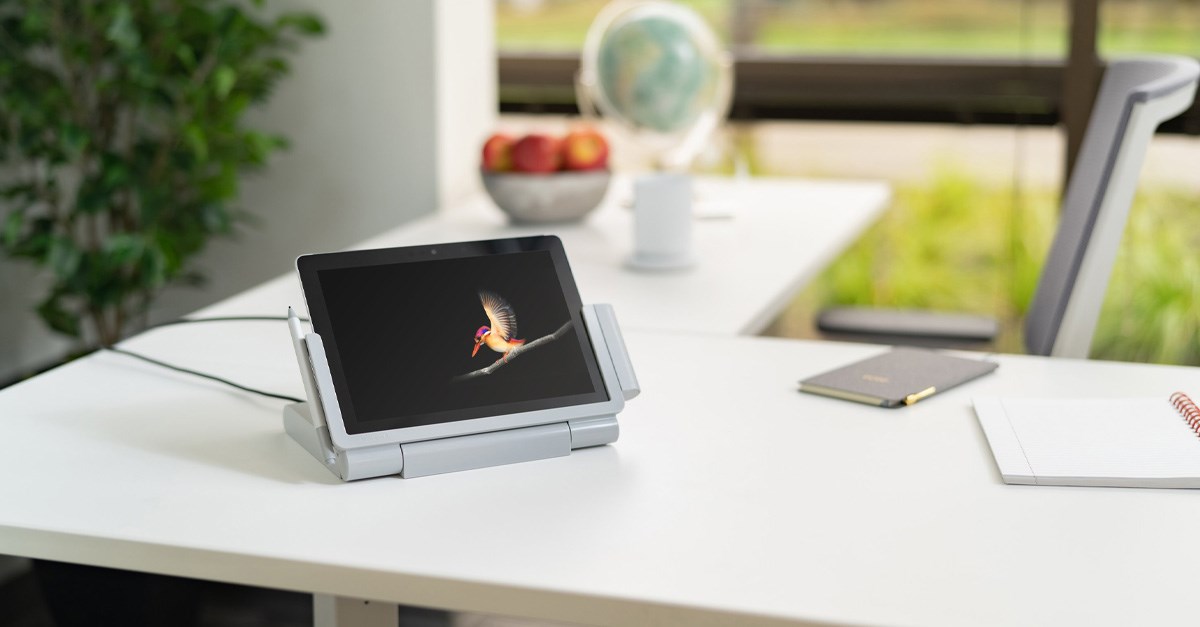 The announcement from Microsoft about updates to the Surface Book 3 and Surface Go 2 will please many consumers. It's the first update to Surface Book in more than two years, focusing on improving performance instead of making drastic changes to the Surface tablet's design. Since Microsoft launched the Surface division, it's grown, and they are now able to compete with established hardware manufacturers.
Microsoft is still a new player in the hardware sector. Their market share is growing, as data released by Gartner in 2018 showed that they became the fifth-largest PC vendor in the United States by unit shipment. Although Microsoft doesn't report specifically on Surface sales, its revenues were up by 6% in 2019, and the company earned $1.98 billion from its high-end laptop and tablet devices. The Surface Book 3 and Surface Go 2 are set to help Microsoft carve out an even larger market share in the coming years.
Surface Book 3 and Surface Go 2 Updates
Microsoft didn't want to make too many changes to the device designs. The previous models already improved on the hinge design while slimming down the case, which pleased users immensely. With the new updates, the company is focusing on making their devices perform better and finding new customers who need powerful computing solutions that remain flexible and mobile.
Updates to the Surface Book 3
Available starting the 21st of May 2020, the Surface Book 3 comes with a promise of 50% improved performance. This is due to the 10th Generation Intel Core processors and upgraded NVIDIA discrete graphics. For the 13.5-inch model, you can select from either the i5-1035G7 or a quad-core i7-1065G7 processor. In the 15-inch model, you'll get the i7 by default, but all of the core chips are from the more-efficient 10nm Ice Lake family of processors.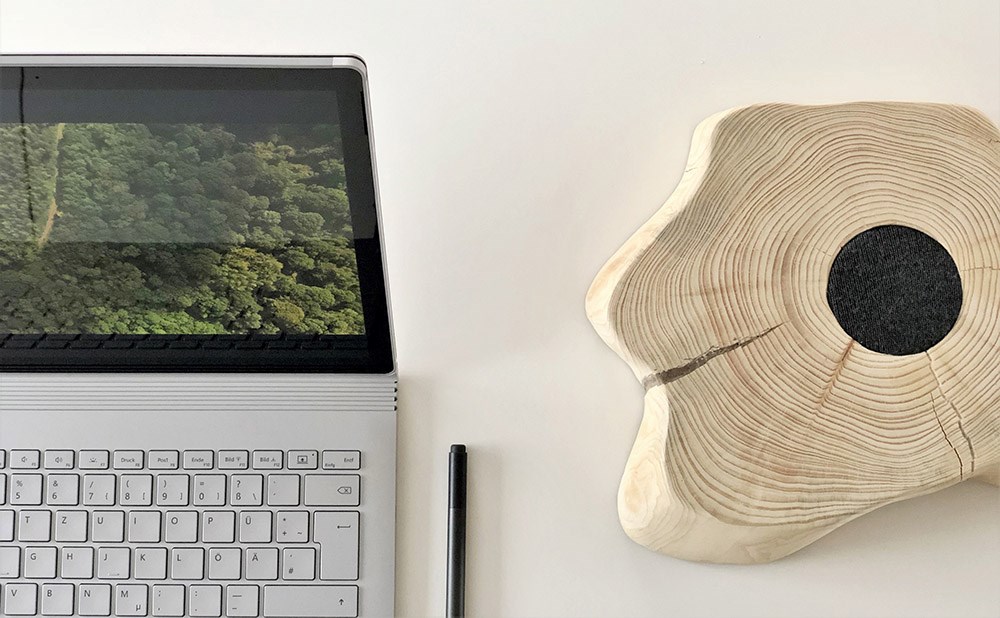 Additional updates to the Surface Book 3 include:
Upgradable RAM up to 32GB of LPDDR4x with 16GB as default on the 15-inch model
NVIDIA GeForce GTX 1650 Max-Q GPU with 4GB of GDDR5 memory on i7 13.5-inch model
NVIDIA GeForce GTX 1660 Ti Max-Q GPU with 6GB of GDDR6 memory on the 15-inch model
One USB-C port upgraded from USB 3.1 Gen 1 to USB 3.1 Gen 2
Two USB-A 3.1 Gen 2 ports and two Surface Connect ports
Built-in support for Wi-Fi 6 and Bluetooth™ 5
15.5 hours of battery life on the 13-5-inch model and 17.5 hours on the 15-inch model
The 13.5-inch model starts at $1,599.99, while the most expensive 15-inch comes to $3,399.99 with a 2TB Solid State Drive included. The flagship model still doesn't compete with high-end clamshell devices when it comes to CPU-intensive performance. However, if you need a detachable tablet configuration for your setup, the Surface Book 3 is powerful enough to run design applications (with the discrete GPU) and support you in any kind of work environment. The ability to switch from a laptop to tablet mode also ensures you can handle any kind of work situation efficiently while you move through the office or home.
Surface Go 2 Upgrades
At the entry-level tablet PC market, Microsoft's Surface Go 2 is still a lower-spec and lower-cost device that works as an ultra-portable laptop. As an alternative to the Surface Pro, the Surface Go 2 also received performance upgrades to improve user experience. It will be available as of the 12th of May 2020.
Microsoft increased the Surface Go 2's screen size to 10.5-inches without changing the device dimensions. While it's a little heavier than its predecessor, it also now comes with a dual-core Intel Pentium Gold 4425Y processor, has 4GB of DDR3 onboard memory, and has 64GB of eMMC storage. You can also upgrade the device to an 8th Gen Intel Core m3 chipset, increase RAM to 8GBs, and storage to a 128GB genuine Solid State Drive. This can help you use the Surface Go 2 as your ultimate multi-tasking tool.
Features included in the Surface Go 2 are:
10-hour battery life increased from 9 hours in the previous model
The dual "studio mics" found on higher-end Surface devices now come standard
Support for Bluetooth 5 and Wi-Fi 6 included
A headphone jack, one USB-C, and Surface Connect port, and a microSDXC card reader capable of holding 1TB of additional storage
The entry-level Surface Go 2 starts at $399.99, while the highest-end (without LTE capabilities) will cost you $629.99. You'll also need a Type Cover keyboard that costs $100 to make it a flexible, mobile solution. The value of the Surface Go 2 is for when you need more PC capabilities than you get from a Chromebook and more laptop features than you'd expect from an iPad.
Kensington's Designed for Surface Accessories and Peripherals
At Kensington, we partner with manufacturers like Microsoft to develop mobility solutions and accessories that will keep you productive in any working environment. Our Designed for Surface (DFS) range of products can help you improve your home or office workstation.
With Kensington's accessories, you can enhance your Surface user experiences using our docking stations, privacy screens, or security locks. With our solutions, you can extend your device connectivity, improve information security, and protect your investment.
Docking Solutions for the Surface Book 3 and Surface Go 2
For a desktop experience, you can combine your Surface product with one of Kensington's docking stations or connectivity solutions. These devices can help you extend your Surface set up to integrate it with systems that improve the working experience, whether you are operating from the office or at home.
Protecting Your Investment with Military Grade Cases and Holders
As Microsoft intends for the Surface range of handheld products to be mobile, you'll want to protect your device from the elements and challenging work environments. Kensington's rugged cases can help you protect your screen while the device can still integrate with your desktop tools and peripherals.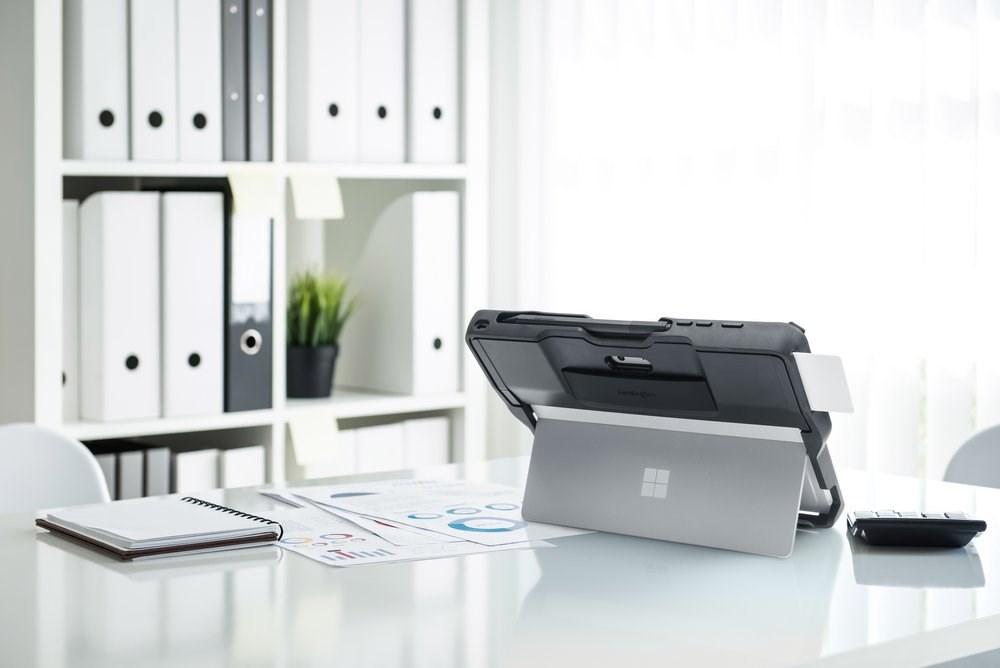 Securing Your Surface Products
You can use Kensington locks to ensure your device remains protected in any location or privacy screens to reduce exposure to prying eyes. This will reduce the likelihood of your information becoming available to the wrong eyes, or worse, your device ending up in a thief's hands. Our locks and privacy screens can help you protect all your private information in any working environment.
If you're considering the Surface Book 3 or Surface Go 2 as your next device, you can find the best accessories for your set up from Kensington's Designed for Surface range of products.