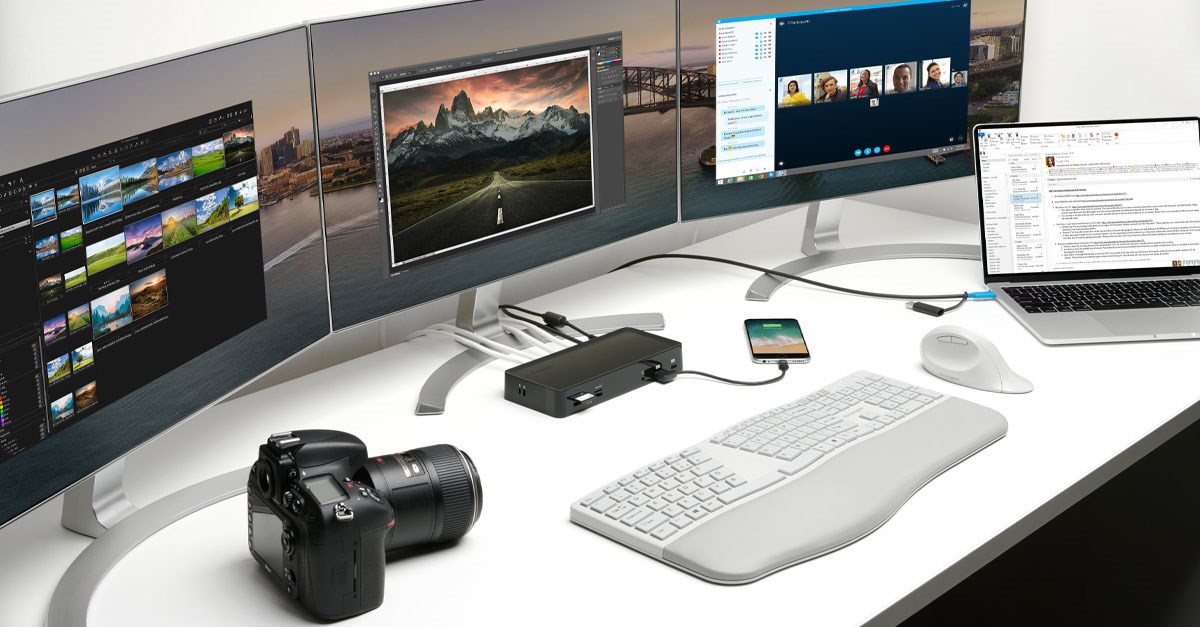 What's the best thing about the new Apple computers that come equipped with the new ARM-based M1 CPU? Take your pick. The architecture is similar to their iPhones and iPads, making the CPU highly efficient and comparatively compact when pitted against other technologies from Intel and AMD.
Apple doesn't hold back any punches when it comes to their marketing materials and experts tend to agree. The M1 does consolidate multiple technologies into a single chipset. It provides you with much more processing power for their applications, doesn't require any mechanical cooling (so no more fans), and integrates multiple chips into a single, compact footprint.
One issue that users did discover after buying their M1 powered Apple MacBook Pro or Air was external display limitations. Unlike previous models, M1 based devices no longer have native support for multiple displays. Weighing the benefits of the M1 CPU against its perceived limitations isn't a fair comparison. You can still use your M1 MacBook with multiple screens even if it doesn't come with native support for additional monitors.
Single Display Native Support with MacBook Pro and Air Devices
Apple's decision to provide support for a single native display was tough to understand. It may have come down to a design constraint, as the company remains tight-lipped about why they went down this route. Many users who purchased one of the M1 range of MacBook Pro or MacBook Air devices were quick to rush to online forums to register their surprise.
The only device that supports more than one native display is the M1 Mac Mini. Even so, it only supports two external monitors (probably because it doesn't have its own integrated display included). For any other M1 device, users will need to get a little creative if their desk setups used more than one external monitor.
Even with the latest changes in Apple's underlying chip architecture, you can still use your new MacBook with multiple external monitors. In this blog, we'll discuss the two main scenarios (or use-cases) and how you can set up your workstation for more than one display while using a new MacBook Pro or Air device with the M1 chipset.
Use-Case 1 – You Already Have a Docking Station
If you've configured your desk or workstation with USB-C Alt Mode, Thunderbolt 3, or a Thunderbolt 4 docking station, extending your display capabilities is as simple as downloading the latest DisplayLink driver for macOS. Once you've updated the driver, you can use a Kensington USB-A DisplayLink Video Adapter to connect your additional monitors.
Some of Kensington's compatible adapters available include:
By using the latest video adapter software from DisplayLink, you can use your existing docking station to connect up to five displays to your M1 MacBook. If you encounter any issues after a macOS software update, make sure to check back with DisplayLink to ensure the latest version of their software is installed.
Use-Case 2 – You Don't Have a Docking Station and Don't Want to Use an Adapter
If you haven't used a docking station in the past and you don't want to use an additional adapter, Kensington has a range of USB-C DisplayLink docking stations available. Since these products leverage DisplayLink technology, you won't need an additional adapter to connect multiple displays.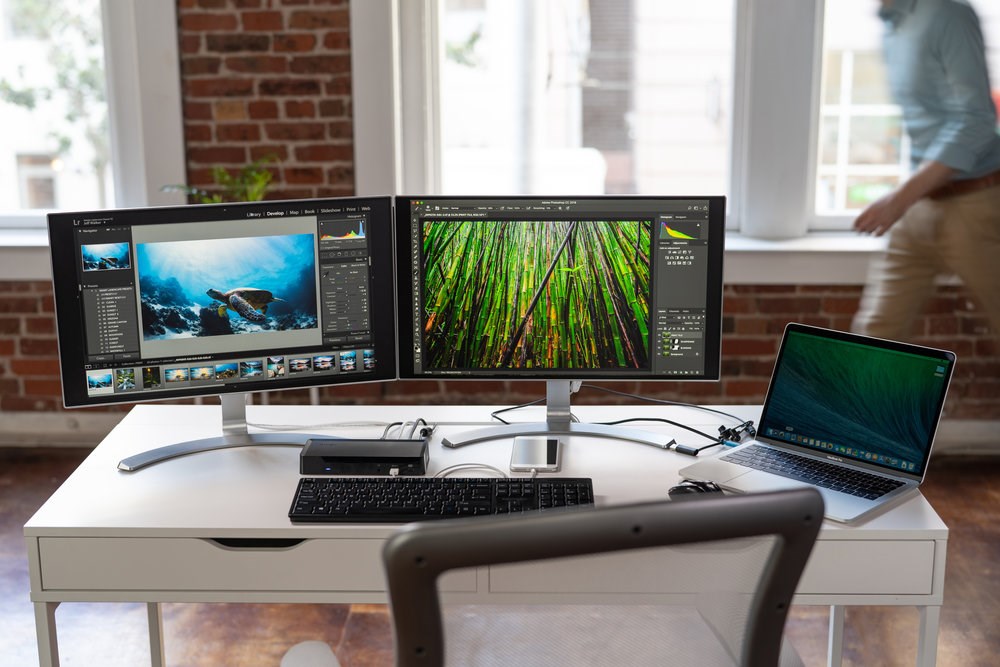 Once you've decided on what DisplayLink docking station will suit your setup, simply download the latest DisplayLink software. Kensington's DisplayLink docking stations include:
Again, if you face any issues after a macOS update, check back with DisplayLink and install the latest version of their software. With one of the docking solutions listed above, you can extend your external display capabilities to multiple monitors; resulting in productivity with your M1 setup. With a DisplayLink enabled docking station, you'll be able to support your entire setup without needing any special adapters or complex workarounds.
Maximizing Your Productivity with Your New M1 MacBook
Those of us who use MacBooks for work have relied on their innovation to speed up our workflows and achieve new efficiencies. The new M1 MacBooks integrates multiple functions into a single, high-performance chipset that goes beyond the processors of the past.
To elaborate on that, this new design comes with unprecedented performance, giving you 3.9 times faster video processing and 7.1 times faster image processing. If you think the single native display prevents you from using an M1 MacBook in your workflow, the two use-cases above should alleviate any concerns you may have.
Kensington's Future-Proof Apple M1 MacBook Docking Solutions
Kensington knows that users don't want to disrupt their normal desk and workstation configurations. Our solutions consider any changes and we remain committed to providing backward and forward compatible devices. With our docking solutions, you won't face similar challenges as other users will when moving to an M1-based MacBook.
We also have solutions that can turn your iPad Pro into a creative design studio. The StudioDock™ allows you to connect multiple displays, charge your Apple devices, and extend the creative capabilities of your iPad Pro or iPad Air.
Apple remains one of the most innovative hardware manufacturers, bringing new efficiencies to the workplace. Similarly, Kensington aims to extend these capabilities and keep you productive in any work environment. Our docking stations, ergonomic desk accessories, and extended connectivity solutions will keep you going at full speed no matter what challenges you're facing.