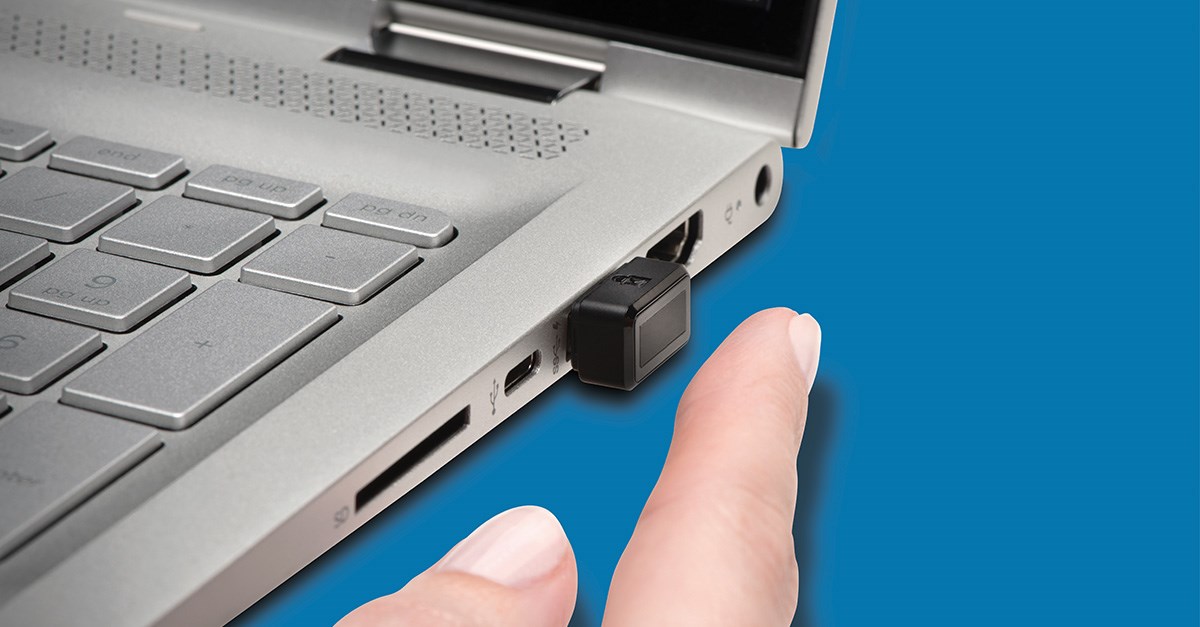 If there's one thing organizations have learned from the start of 2020, it's that business continuity should be part of the agenda going forward. Keeping your teams productive during a global pandemic could be one of the biggest challenges you ever had to overcome. Doing so safely presents a different challenge entirely.
Cybercrime increased exponentially as the world's workforces sheltered in place. Hackers and cybercriminals used the COVID-19 pandemic to target millions of remote workers with malicious attacks. As these bad actors knew more workers would be using remote access to complete tasks, it led to a massive increase of phishing scams and infected domains specifically targeting home workers.
In the United Kingdom (UK), Darktrace detected an increase of 60% in malicious email traffic from January this year. Another cloud security firm called Zscaler blocked 380,000 cyberattacks aimed at customers who work from home by April 2020, up from just 1200 in January. Securing company information systems while employees work from home requires an enhanced cybersecurity solution.
Improving the Cybersecurity of Your Remote Workforce
To protect your business systems from cyberattacks you need to take additional precautions. When a member of your team is accessing your business applications, ensure you have Two-Factor Authentication (2FA) and some elevated security protocols. You should also educate your employees on how to spot and avoid phishing scams.
By 2017, 80% of hacking-related cyber breaches resulted from either stolen passwords or weak credentials susceptible to brute force attacks. A successful phishing attack can harvest your company's user credentials and make the lists available for purchase online. We are all human and we can make mistakes from time-to-time, so invest in a failsafe solution like 2FA that uses biometric security.
What is Two-Factor Authentication (2FA)
Since the early 1990s, companies have been looking for a way to secure information systems while providing legitimate access to users. Multi-factor or two-factor authentication systems emerged as a solution with a variety of implementations. Most early systems required a regular user to re-authenticate using an employee access card, a special USB dongle, or a pin sent to a mobile phone. More recently, companies can use biometrics to re-authenticate employees. Fingerprint scanners have become the preferred method for implementing secure 2FA solutions, and they provide superior protection versus other methods, such as SMS.
Biometric fingerprint scanners can help improve any password-based access control system. The problem with password-only systems is that staff can inadvertently expose your network to a breach. If a hacker manages to breach a worker's computer and there isn't additional authentication required to access business systems, it could lead to a data loss or theft. To help prevent this from happening, you should adopt two-factor authentication security using biometric fingerprint identification.
Securing Your Business Systems with Fingerprint Scanners for Remote Workers
Biometric identification can elevate your company's information security and provide safe access to business systems using fingerprint scanners. More applications now support fingerprint biometric security that improves access control from any location. Windows Hello integrates biometric log-in, so set up is easily achieved. With VeriMark™ Fingerprint Key's from Kensington, you can secure your workforce and prevent any unauthorized users from accessing your company's network.
USB Fingerprint Keys for Secure System Access
To add a 2FA level of security to your business data, you can use a VeriMark Fingerprint Key for user authentication. Although other biometric authentication solutions exist, fingerprint keys provide the greatest accuracy and remains an economical solution. These systems integrate with existing IT infrastructure, making it easier to deploy a secure access solution. With more cybercriminals looking to exploit any development in the news for financial gain, you'll have to invest in elevated security protocols for all remote work.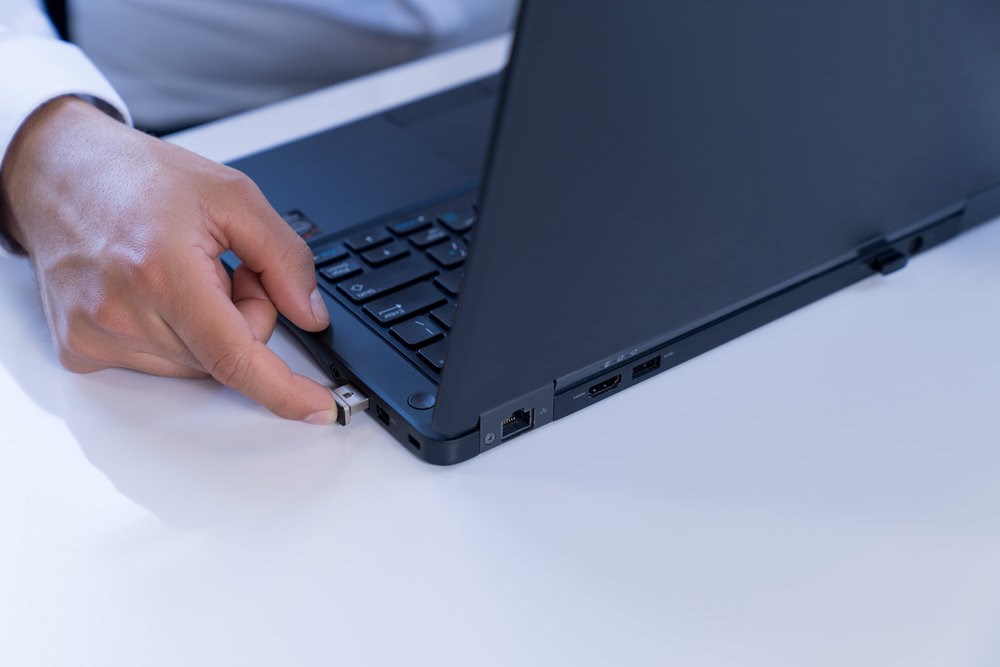 Adding a biometric layer of security to your network can prevent a compromised workstation from spreading. Before any user can access a specific system from their home network, they will have to scan their fingerprint on the USB dongle. Our VeriMark Fingerprint Keys are compliant with the latest Fast Identity Online (FIDO) standards and are compatible with password manager tools like Keeper (Premium) and LastPass (Premium. Using our USB fingerprint scanners, you can improve your information security by updating your policies to include universal second-factor biometric authentication.
Features of the VeriMark USB Fingerprint Key include:
FIDO / FIDO2 (WebAuthn) compliant devices
Integration with Windows Hello™ for scalable deployment
False Acceptance Rate (FAR) of 0.002% and False Rejection Rate (FRR) of less than 3% - exceeding industry standards
Additional Cybersecurity Tips for Remote Workers
Cyber theft, ransomware, and data loss remain a concern for companies whether your employees work from the office, home or on-the-move. Biometrics store all information in an encrypted binary file and use match-in-sensor technology to protect your networks, but you'll still need a comprehensive security policy to prevent attacks from succeeding. Follow these four tips to improve your network security from any environment.
1. Educate Staff about Phishing Risks
You should establish a communication policy so that your staff knows how to recognize official company communications. Hackers impersonated departments like HR or IT to deploy phishing attacks on remote workers over the last few months.
2. Use Encryption Wherever Possible
You can use a Virtual Private Network (VPN) or any other encrypted connection to secure communications between the remote worker and your company's systems. While biometrics can secure access control, encryption can protect your data during transit.
3. Deploy Endpoint Scanners and Firewalls
It's possible to establish security policies that evaluate a workstation before granting access to your systems. If the workstation hasn't updated security definitions for your antivirus software, you can prevent it from logging on to your network. Set up a policy that enforces daily antivirus updates.
4. Implement 2FA for All Business Applications
This is worth mentioning again. For every business application where it's possible, you should implement 2FA with biometric identification. It will reduce your attack surface and prevent a single compromised workstation from spreading to the entire company network.
Securing Your Remote Workforce with Solutions from Kensington
To secure company systems in the future, you'll need to consider several risks your employees will face. For remote workers, you'll need to address issues like physical security, convenience, and employee health. Kensington has a variety of solutions that can help improve your employee's work environments both at home and at the office.
Using fingerprint security to improve your authentication protocols can help you remain productive while your staff operate from different locations. You'll also need to take additional steps that help staff remain productive and healthy while they are working from home.
To protect your remote workforce, you may want to check out Kensington's other security solutions.