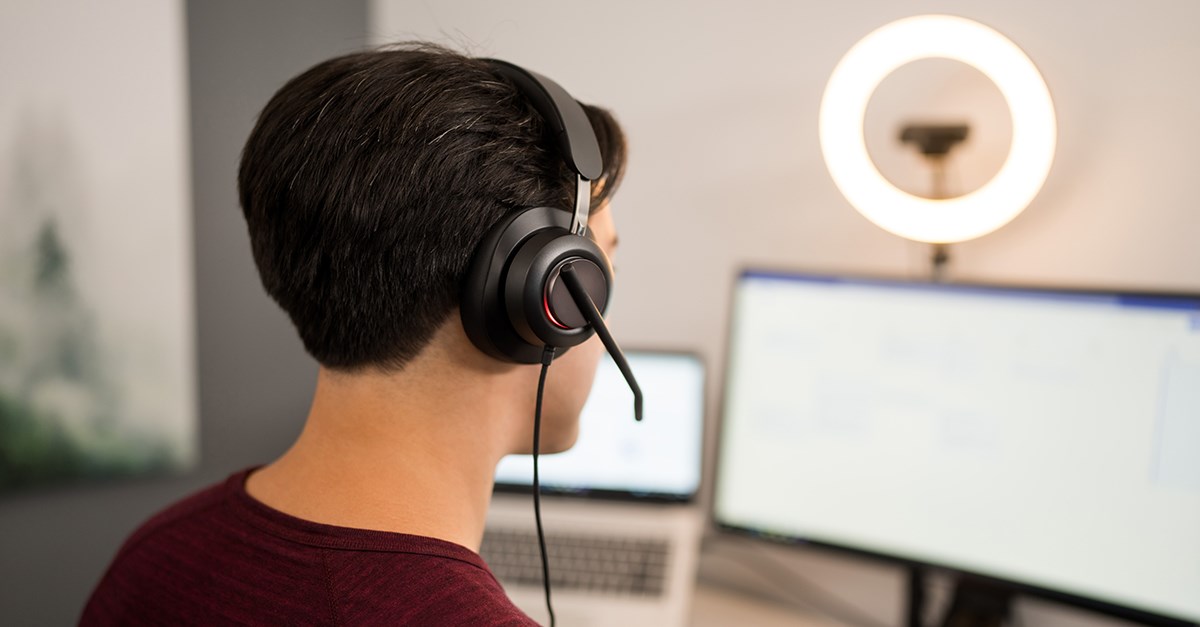 BURLINGAME, Calif. – September 27, 2022 –Kensington®, a worldwide leader of desktop computing and mobility solutions for IT, business, and home office professionals and The Professionals' Choice, continues to expand the Kensington Professional Video Conferencing ecosystem with the launch of the H2000 USB-C Over-Ear Headset (K83451WW). Designed for professionals who make and take calls throughout the day, the H2000 USB-C headset features an ergonomic over-ear design that provides an immersive and focused experience, delivering exceptional sound, premium productivity features, and all-day comfort.
Ideal for hybrid working environments, the plug and play H2000 headset works seamlessly with Kensington's growing Professional Video Conferencing portfolio of webcams, lighting and mounting, audio, and software products that enable users to Communicate Like a Pro, whether working at the office, home, or anywhere in between. The universal plug & play H2000 headset is compatible with popular calling applications such as Microsoft Teams, Zoom, and Google Meet. The headset, which features a six-foot tangle-free nylon-braided USB-C cable and a USB-A adapter allows users to stand and stretch, works with Windows, macOS, and ChromeOS, for instant, seamless connectivity.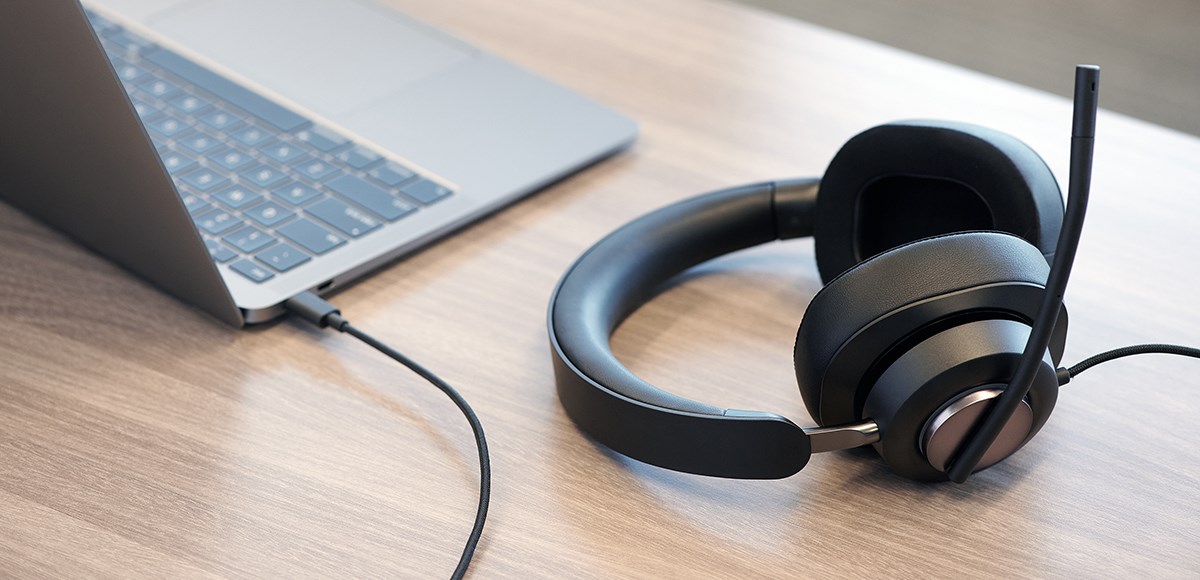 Key features and benefits of the H2000 USB-C Over-Ear Headset include:
Kensington audio solutions provide comfort, convenience, and an advanced audio experience to maximize the user's online presence and increase productivity throughout the day.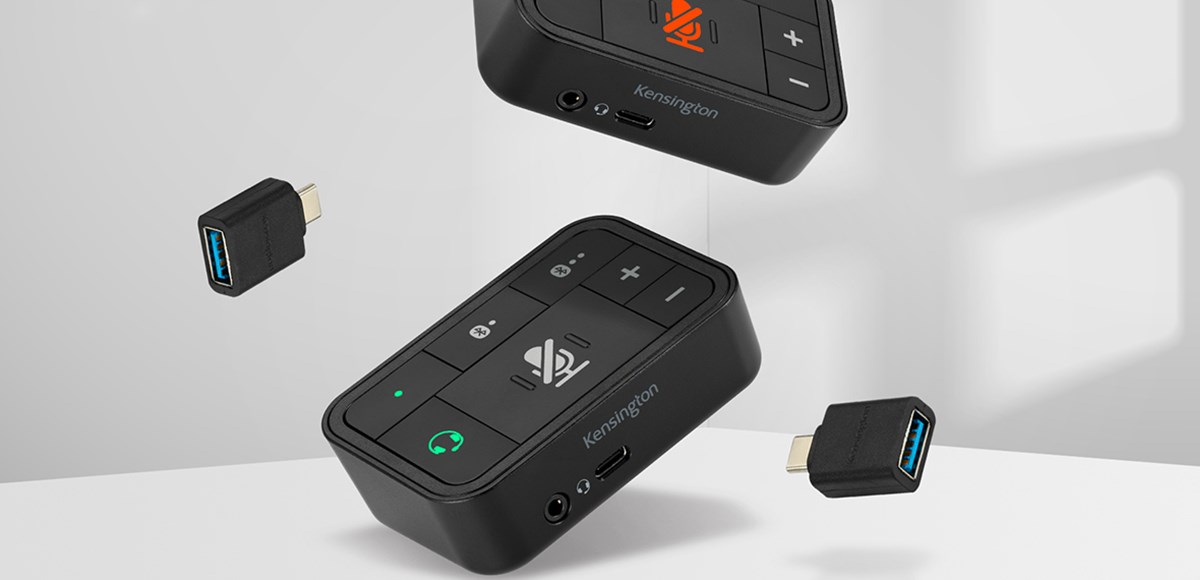 Combined with the powerful Kensington Konnect™ software, Kensington's webcams provide optimized resolutions, flexible mounting, privacy covers, and seamless compatibility, to deliver a professional, customized video presence.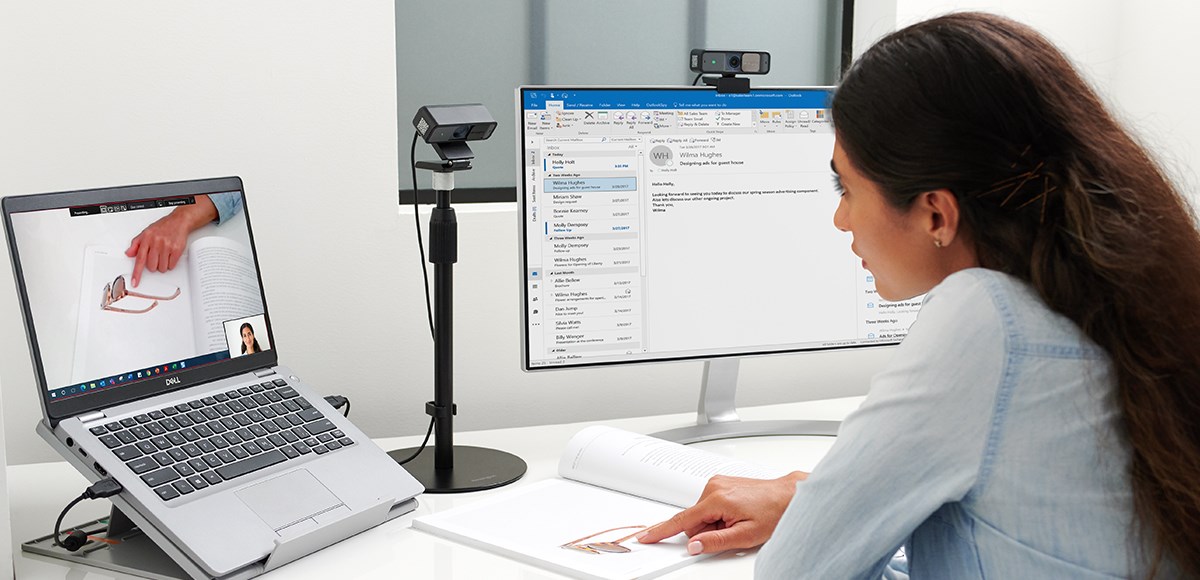 Used in combination with webcams, Kensington's professional lighting and mounting accessories give users the right angles, illumination, and stability to provide the ultimate video conferencing experience.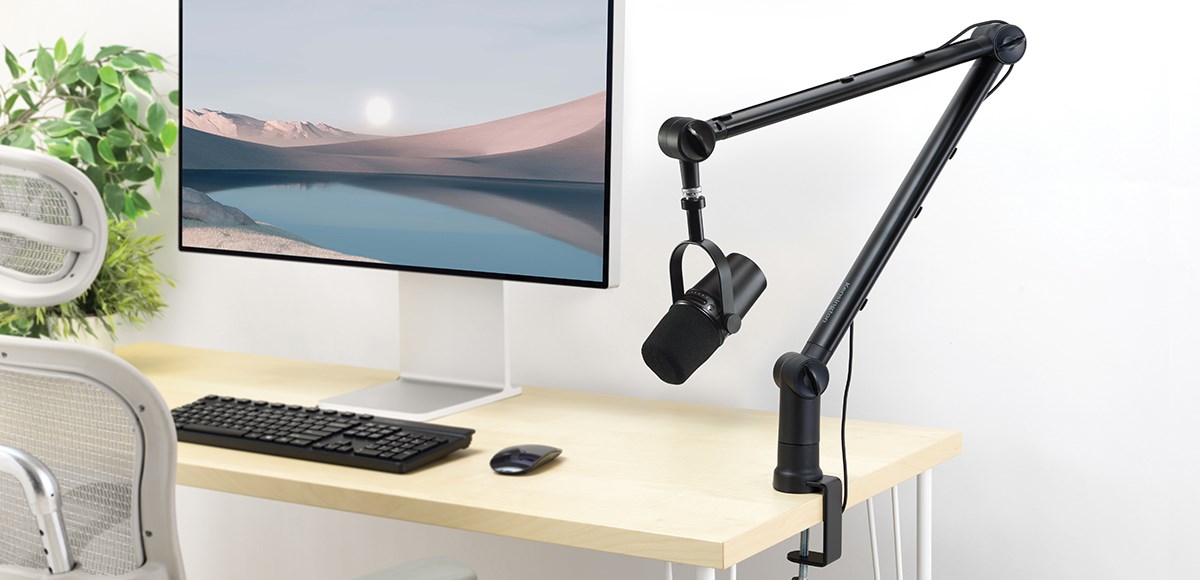 "Presenting a professional virtual presence not only requires sharp, jitter-free video performance, but also requires clear, crisp audio that is free from background noise and other distractions," explained Ada Yang, Director of Global Product Management at Kensington. "The new H2000 delivers a solution that helps eliminate background noise and distractions from colleagues to ensure a truly professional video conferencing experience. The new headset is the latest in a series of products that have and will continue to innovate to enable users to Communicate Like a Pro from wherever they work."
The Kensington H2000 USB-C Over-Ear Headset (K83541WW) and other products in the growing family of Kensington Professional Video Conferencing solutions are available in North America through the Kensington Store and its partner sites.  For more information about Kensington's comprehensive portfolio of products and solutions for consumers and businesses, visit www.kensington.com
Resources
Follow Kensington on:
About Kensington
Kensington is a leading provider of desktop and mobile device accessories, trusted by IT, educators, business, and home office professionals around the world for more than 40 years. Kensington strives to anticipate the needs and challenges of the ever-evolving workplace and craft professional-tier award-winning solutions for organizations committed to providing peak professionals the tools they need to thrive. The company prides itself as The Professionals' Choice, and on its core values surrounding design, quality, and support.
In office and mobile environments, Kensington's extensive portfolio of award-winning products provides trusted security, desktop productivity innovations, professional video conferencing, and ergonomic well-being.
Headquartered in Burlingame, California, Kensington is the inventor and a worldwide leader in laptop security locks. Kensington is a division of ACCO Brands, the Home of Great Brands Built by Great People, which designs, manufactures and markets consumer and end-user products that help people work, learn, play and thrive.  In addition to Kensington®, ACCO Brands' widely recognized brands include AT-A-GLANCE®, Five Star®, Leitz®, Mead®, PowerA®, Swingline®, Tilibra and many others.  More information about ACCO Brands Corporation (NYSE:ACCO) can be found at www.accobrands.com.
Kensington is a registered trademark of ACCO Brands. Kensington Konnect, and Kensington The Professionals Choice are all trademarks of ACCO Brands. All other registered and unregistered trademarks are the property of their respective owners.
© 2022 Kensington Computer Products Group, a division of ACCO Brands. All rights reserved.