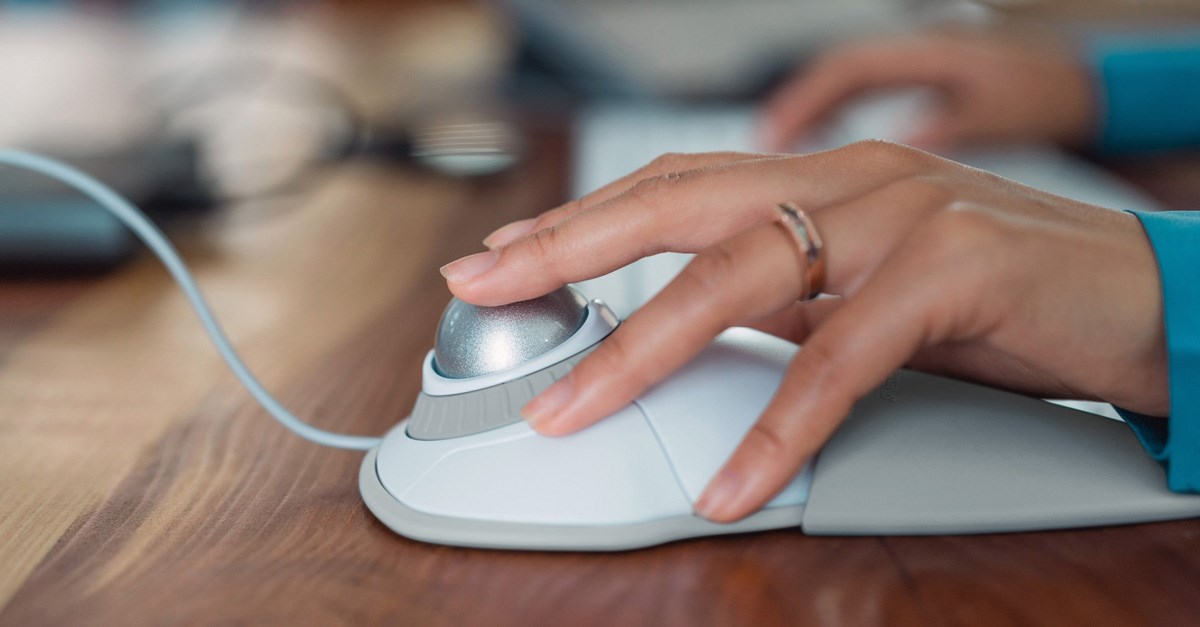 Staying productive does not necessarily mean focus, concentration, and discipline. Sometimes, the best way to be productive is to optimize your system and peripherals to suit your tasks. You would be amazed at how much time you can save by using shortcuts and customized buttons on your mouse, trackball, or presenter.
You can quickly tell how well a person knows an application if they use shortcut keys. While Windows and Apple OS applications usually have standard shortcut key assignments, other third-party software has combinations assigned depending on the types of operations the user wants to perform. Luckily, you can now customize your device to take advantage of these shortcut assignments and work like a pro in the same way.
Mouse Shortcuts That Can Help Your Productivity No Matter Where You Are
It takes approximately two seconds to move your hand from your keyboard to your mouse. If you do that once every minute during an eight-hour day, you'll be wasting 68 hours per year.
It works both ways. Sometimes, you may be working in an application that requires precision mouse movements. The good news is that you can customize a button on the device to press Ctrl-S and save your work without resorting to the keyboard.
Personalizing your device shortcuts to work the way you'd like is quick and easy with KensingtonWorks™.
KensingtonWorks Customization: Buttons and Settings
If you have just started working from home, or you now have a lot more colleagues joining you, you'll likely be having meetings in applications like Skype or Microsoft Teams. These meetings can be chaotic while everyone learns the ropes. You may even struggle to find the mute/unmute icon on the screen if you use multiple applications to host different meetings.
What is worse, the shortcut keys for mute/unmute differ between Skype and Teams, although both are Microsoft applications. In Skype, you will need to type the Windows Key and F4 while in Teams, it's Ctrl, Shift, and the M key. Imagine the frustration realizing you thought you muted your microphone in a meeting only to discover everyone heard you reply to another frustrating question from your significant other.
With KensingtonWorks, you can overcome this issue by using customized button assignments that are application-specific. Once you have customized the software for Teams and Skype individually, just one click, and your mic will mute or unmute. If you want to work from home like a pro, just download KensingtonWorks now and test it out with our products for yourself.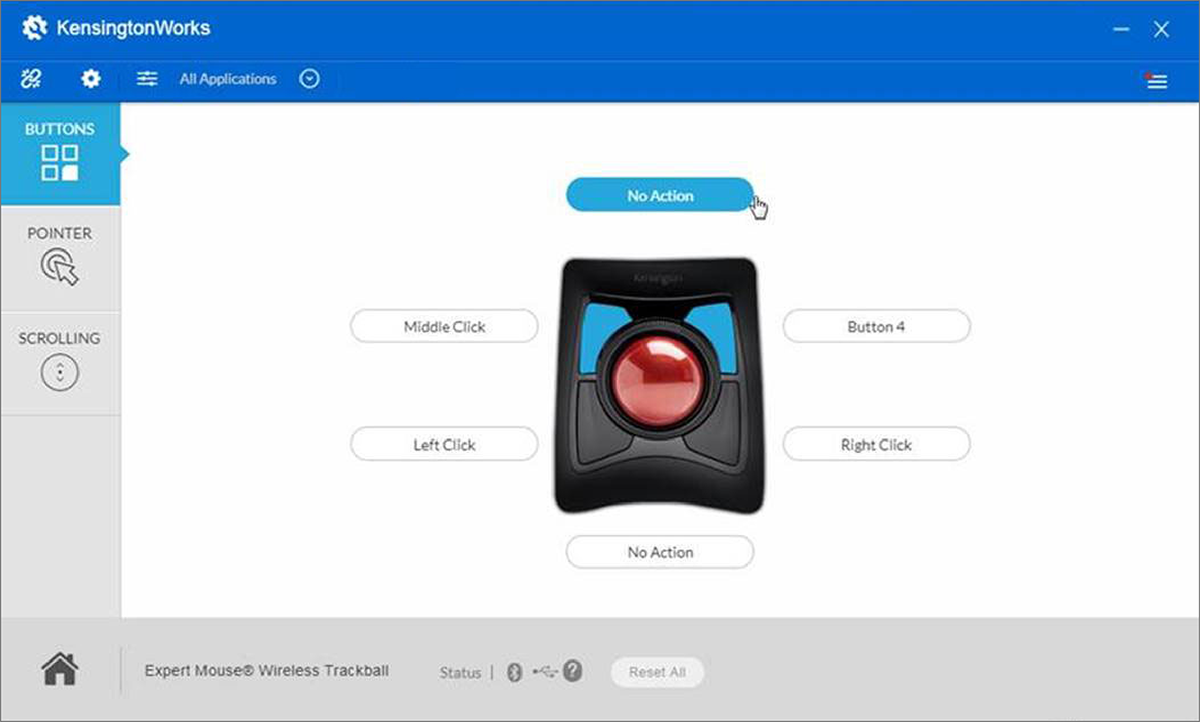 Tips to Help You Work from Home like a Pro with KensingtonWorks
KensingtonWorks helps you personalize your trackball or mouse buttons according to your tasks. A change in the task usually means using a different application, so the options available depend on your imagination or priorities. Here are some other tips for how to use KensingtonWorks to improve your work-from-home capabilities.
Media Playback
You may like listening to music while you work. It can help you concentrate better on complex tasks and focus while studying new information. Background music may be your jam, but when a colleague suddenly video calls you, they may not feel the same way about your tastes. By customizing your mouse or trackball with KensingtonWorks for your media player application, you can:
Play or pause any of your media quickly
Turn the volume up and down
Skip forward and backward between tracks
Speed Up Editing and Design Tasks
Editing documents or designing images requires many repetitive actions on different elements. Some require three-key shortcuts. Grouping and ungrouping objects usually require a variation of Ctrl and G, or Ctrl, Shift, and G. Editing text similarly uses shortcuts to speed up the process. With KensingtonWorks, you can speed up repetitive tasks even more:
Shortcutting shortcuts in design applications – To save time, you can assign shortcuts that require you to take your hand off the mouse to click buttons like "page up" or "page down." You can also assign three-key shortcuts to speed up your design process.
Editing documents in word processors – Customize how you add a new comment in a file by assigning Ctrl, Alt, and M. If you want to count the number of words, assign Ctrl, Shift, and G. You can also assign standard shortcuts to your mouse or trackball to redo, undo, copy, cut, paste, save, save as, select all, find, or any other shortcuts you use regularly.
Controlling Your Desktop and Open Windows
If you use many different windows spread over multiple screens, you'll want an efficient way to switch between them quickly. You may also want to access your desktop without having to minimize application after application. You can use KensingtonWorks to assign your Desktop shortcuts.
To minimize all open applications and windows, assign the Win Key and M to a button. To restore everything to where you were working again, use Shift, Win Key, and M. If you want to see all the applications currently open and shift focus to a different one, the Win Key and Tab will help. You can customize your mouse or trackball to shift focus quickly to the different applications you are using, making you work more productively.
Advanced Application and Browser Control
You also can perform advanced operations using KensingtonWorks. If you are working while keeping an eye on a project and its updates, you can assign a button to refresh the page. Did you close a tab by mistake? Assign the Ctrl, Shift, and T shortcut to restore it quickly.
KensingtonWorks can also launch applications or a browser with a specific URL, and open files or folders. It gives you endless personalization options to improve your work-from-home experience. You can even show off to your colleagues at the next team meeting.
Besides the shortcuts and button customizations, you can modify pointer effects and scrolling speed in KensingtonWorks. For situations where mouse or trackball precision is vital, you can configure your mouse scrolling to suit any complex task. With KensingtonWorks, you can take your work-from-home productivity to the next level.
KensingtonWorks vs. TrackballWorks
Kensington's award-winning TrackballWorks™ has been consolidated into KensingtonWorks™ to provide a simplified software solution to accommodate all of your Kensington trackballs, mice, and presenters.
As we announced, KensingtonWorks™ combines the best of Kensington's TrackballWorks™ with new features. A modern, user-friendly interface allows users to easily customize button functions, modify pointer settings, and tailor device functionality within minutes to meet individual needs.
Download KensingtonWorks Software
Check out all of our latest precision tools that can be customized with KensingtonWorks and download the software to enhance your remote working capabilities.