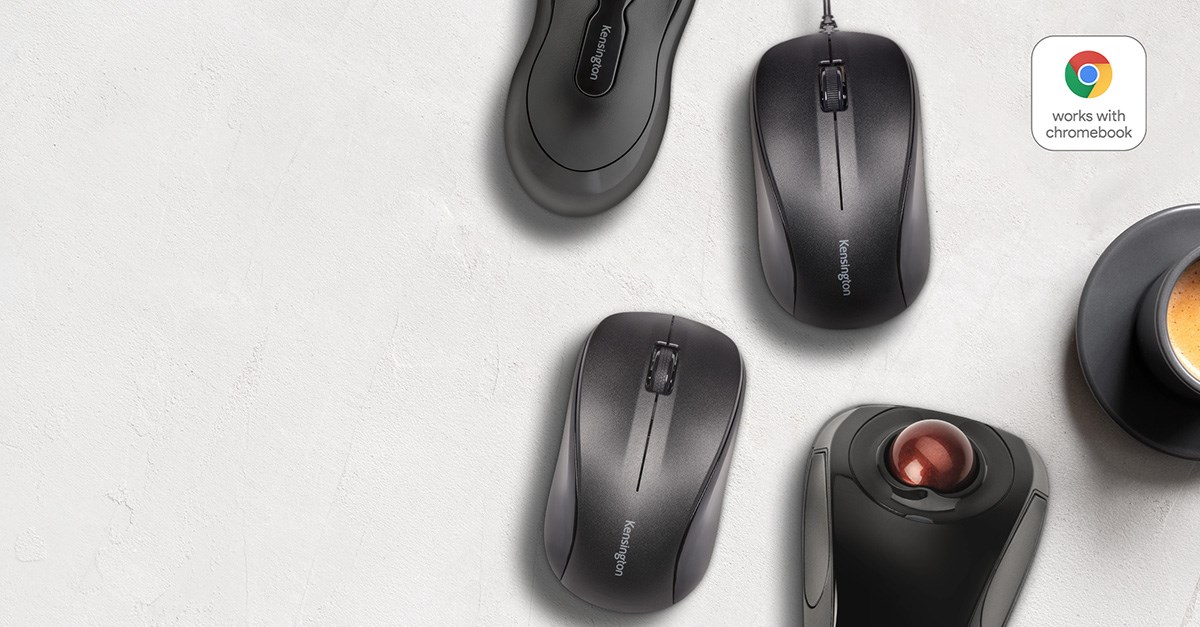 If you're used to gliding through webpages, using cloud apps, and streaming media or web conferencing, you probably love your Chromebook from Google. The lightweight OS and seamless cloud integration (not to mention the support for your Android Apps) makes the Chromebook the perfect platform for any person that's regularly on the go. To help you get the perfect set up, Kensington is proud to be a Works With Chromebook Partner.
Works With Chromebook is Google's compatibility certification program for devices and accessories like mice, keyboards, connectors, power adapters, and more. Products that comply with the Chromebook compatibility will receive a Works With Chromebook badge for consumers to identify them easily.
The program aims to make it simple for you to find products that you know will work with your Chromebook. You can also check for the "Works With Chromebook" tag in the name of certified products when searching on Amazon or Kensington.com.
Why Have a Works With Chromebook Program
For the company's Pixel phones and laptops, Google used a similar approach with the Works With Google program. Works With Chromebook aims to certify different computer peripherals to save consumers time and effort when shopping for accessories. Google conducts rigorous testing on devices and only grants approval if the company is confident they'll work as required.
Types of products that can receive Google Chromebook certification include:
Input devices like a wireless trackball mouse 
Connection equipment like an HDMI adapter or 4K adapter for video output
Other accessories and mobility products
Kensington Works With Chrome-Certified Products
For the first phase of the program, Kensington and Google picked six products that could help improve your experience with the Chromebook. Google then took the products and tested the devices to see if they would be a good fit for the platform. As only limited partners were involved in the first round, Kensington is proud to have six products certified by Works With Chromebook.
1. The Orbit™ Wireless Mobile Trackball
To scroll through websites, media players, and different apps efficiently, the Orbit™ Wireless Mobile Trackball now comes with Works With Chromebook certification. With its unique touch-scrolling feature, you can effortlessly glide through documents and pages. Using the 2.4GHz Nano Receiver with easy storage, you can set up your mobile workstation anywhere and be productive within seconds.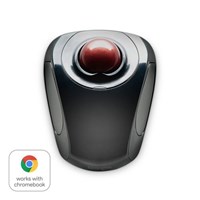 Features of the Orbit Wireless Mobile Trackball include:
Ambidextrous design for either hand with two main buttons
Provides superior accuracy with precise cursor movement using optical tracking technology
Easy installation with plug and play connection and driver download
Interoperability with Mac, PC, and Chromebook
Customizable with KensingtonWorks™ to improve your productivity and convenience
2. Wireless Mouse for Life
One of the peripherals everyone depends on to work reliably is your mouse. Few things can frustrate users more than a mouse that struggles to respond or moves erratically. Designed to last, the Wireless Mouse for Life will help you remain productive and efficient in any environment. It gives all the flexibility you'd want from a wireless mouse with the reliability you'd expect from a wired device.
With the Wireless Mouse for Life, you get:
An ergonomic wireless mouse with an ambidextrous, contoured design
Simple, plug and play installation
Accurate control with a 1000 DPI high-definition sensor
Three-button configuration including a scroll wheel
Silent operation with quiet click technology
Improved reliability with a 5-year limited warranty
3. Mouse-in-a-Box™ USB
The Mouse-in-a-Box™ USB wired mouse is an efficient, ergonomic device that delivers reliable control with an optical sensor and scroll wheel. The comfortable shape will work for right-or-left-handed users, and it uses a simple, plug-and-play wired installation. You can also depend on this device to last, with an extended 5-year warranty. 
4. Wired Mouse for Life
When you can't depend on batteries, the Wired Mouse for Life provides all the convenience and reliability you need in a sleek and ergonomic design. With a high-definition optical sensor and a significantly quieter click than that of a standard mouse, it can help you stay productive long into the future. It also has an ambidextrous design, a three-button, and scroll wheel configuration, and delivers excellent reliability.
5. CV4000H USB-C™ 4K HDMI Adapter
To connect an additional monitor to your Chromebook, the CV4000H USB-C™ 4K HDMI Adapter can help you expand your display quickly and easily. The adapter supports monitors, TVs, and projectors. With high-quality components and reliable construction, it will provide you with reliable, mobile connection adapter. It's compatible with any Windows®, Mac OS®, and Chrome OS® that uses a DisplayPort™ Alt Mode over USB-C output.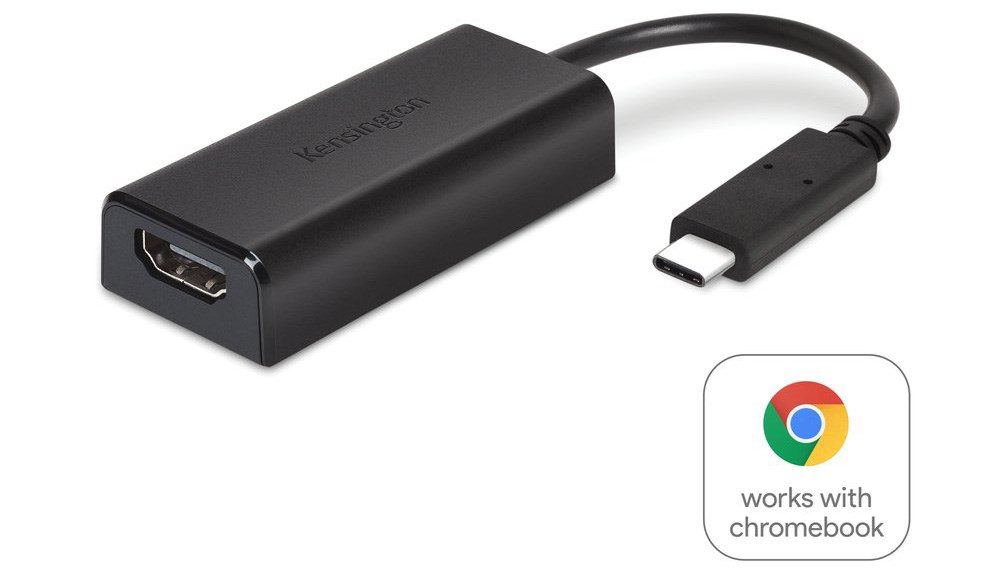 The CV4000H USB-C 4K HDMI Adapter's features include:
Video output of 4K Ultra HD and backward compatibility with 1080p full HD
Compatible with Thunderbolt™ 3 laptop and tablet ports
Ease of use with plug and play connection
Allows you to keep up to date with software improvements with user-upgradeable firmware for Windows
6. CV2000H USB-C™ HD VGA Adapter
If you need to connect your Chromebook to a VGA port, the CV2000H USB-C™ HD VGA Adapter delivers a video output of 1920x1200 resolution for a crisp, clear display. With many conference rooms and legacy monitors still using VGA inputs, you can connect your DisplayPort™ Alt Mode over USB-C quickly and easily. The adapter also supports Thunderbolt™ 3 ports and comes with added convenience using plug and play installation.
A Continued Partnership between Works With Chrome and Kensington
This is just the start of the program, and Kensington will continue to work with Google to certify more products to be included in our Works With Chrome range of devices. As only a few manufacturers currently have these certifications, it's an honor and a privilege for us to be involved with the program from the start.
The Chromebook is the perfect platform for remote and flexible work environments. Accentuating your set up with Kensington's reliable range of work from home and office peripherals will ensure you can remain productive even when on the go.
Remember to check back with Kensington regularly to see new Works With Chromebook products as they become available.