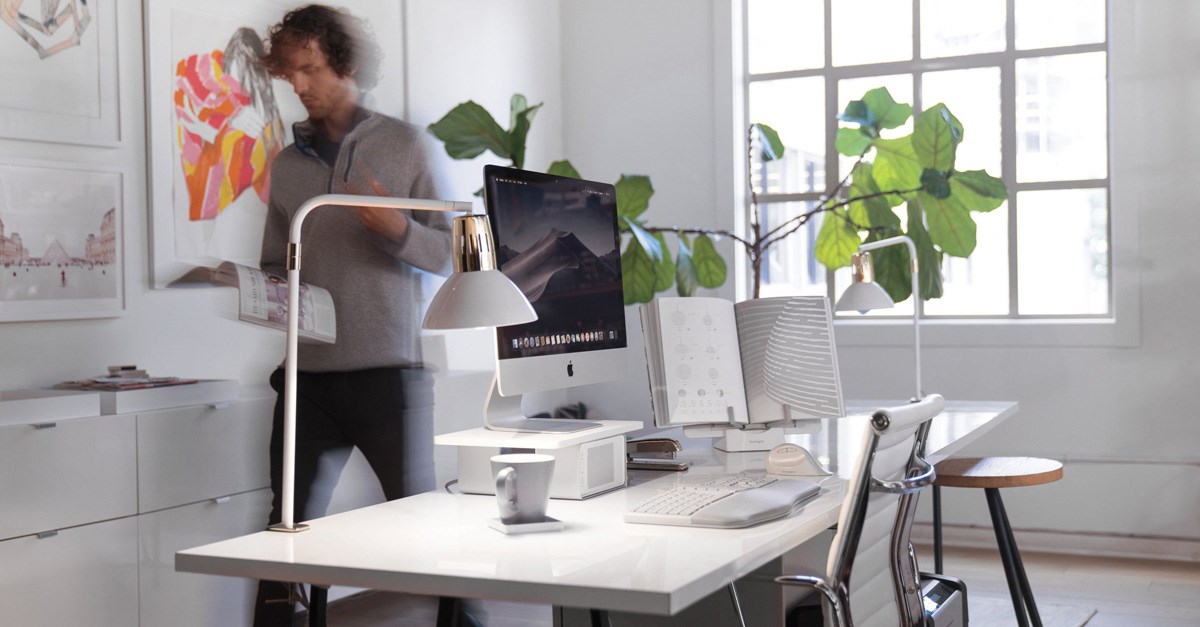 3 essential upgrades for your work from home setup are:
If you're working from home, you want to do it in the most comfortable and productive way possible. That's why there are several work-from-home setup essentials you need to get to upgrade your workspace in a way that lets you stay productive, comfortable, and focused.
To set up your own successful work-from-home office you need the right devices, and we'll cover the ones that'll help you achieve your best remote self, here:
Optimizing your WFH Set Up Essentials for Improved Productivity
While working from home brings a variety of challenges to businesses and individuals, it could also be an opportunity. The benefits of working from home extend to both employers and staff. Remote working can bring down the company's overheads while also making staff more productive.
Most people will focus on the basics first. This includes having a reliable internet connection, a computer, and setting up a dedicated workspace in the home. Although these are essential, if you want to work remotely like a pro, you'll need additional support.
Anyone that works behind a desk and stares at a screen for long hours at a time knows how important ergonomic design and a healthy posture is for productivity. There are all kinds of adverse health effects associated with too much sitting and not having adequate lumbar support. A seat cushion, backrest, and a comfortable home office chair are just as important for a remote worker as an office employee.
There are many tips available online to stay healthy while working behind a desk. The truth is you'll need to invest in products that provide support and improve your posture when working. For the best results, you'll need to optimize your workspace using products that reduce stress on your pressure points and provides you with a comfortable angle while looking at your screen.
Ergonomic Support Devices that Remote Workers Need to Remain Productive and Healthy
Sitting behind a desk puts pressure on the spine. Active sitting reduces pressure but you'll need to be aware enough to know when you're slumping into an unhealthy posture. Kensington has various products that help combat these adverse health effects of sitting behind a desk:
Organ damage: Passive sitting can lead to anything from heart disease to an over-productive pancreas. It could also lead to an increased risk of colon, breast, and endometrial cancers.
Degeneration of muscles: When you stand, you regularly change your posture and use a variety of muscles. Long-term sitting can lead to mushy abs, tight hips, and limp glutes.
Developing leg disorders: Spending too much time sitting behind a desk without the necessary support can lead to bone degeneration of your legs. It can also reduce your blood circulation that causes varicose veins, blood clots, and fluids pooling the legs and ankles.
Spine damage and reduced concentration: At the same time, regular movement improves blood circulation to the brain helping you stay alert. If you're not sitting correctly, it could also lead to disk damage in your spine, inflexibility, and a sore neck and shoulders.
For remote workers that want to operate productively and limit these effects when setting up their home office, Kensington has a range of solutions available.
1. Desk Footrests for Better Circulation
Footrests provide more than just a comfortable sitting position. It allows you to move your foot and ankle muscles without having to get up. The Kensington® SoleMassage Footrest improves your sitting position, allowing for blood circulation, it also has an easy to clean surface and 5 adjustable height settings and 30° tilt ensure maximum comfort.

The SmartFit® SoleMate™ Comfort Footrest with SmartFit System is a TAA compliant solution with memory foam that eliminates foot pressure points for superior comfort. You can use this product to adjust your work environment as necessary, while the memory foam pillow allows you to find your most comfortable position quickly and easily.
Reasons why using a footrest is beneficial to remote workers include:
Supports feet when the desk and chair aren't at an ideal height
Promotes blood circulation with continuous movement
Ensures a better posture by keeping elbows at the right angle, reducing stress on the carpal tunnel
Reduces the load on your upper back by helping you sit back in your chair and not lean forward when working
2. Backrests for Improved Lumbar Support
Instead of having to buy an expensive chair with built-in lumbar support, a backrest cushion or support pillow is a much more economical option for working from home. If you have the right chair configuration, it can also provide additional support for back pain relief. Using an ergonomic seat cushion for your office chair can also help with tailbone pain relief.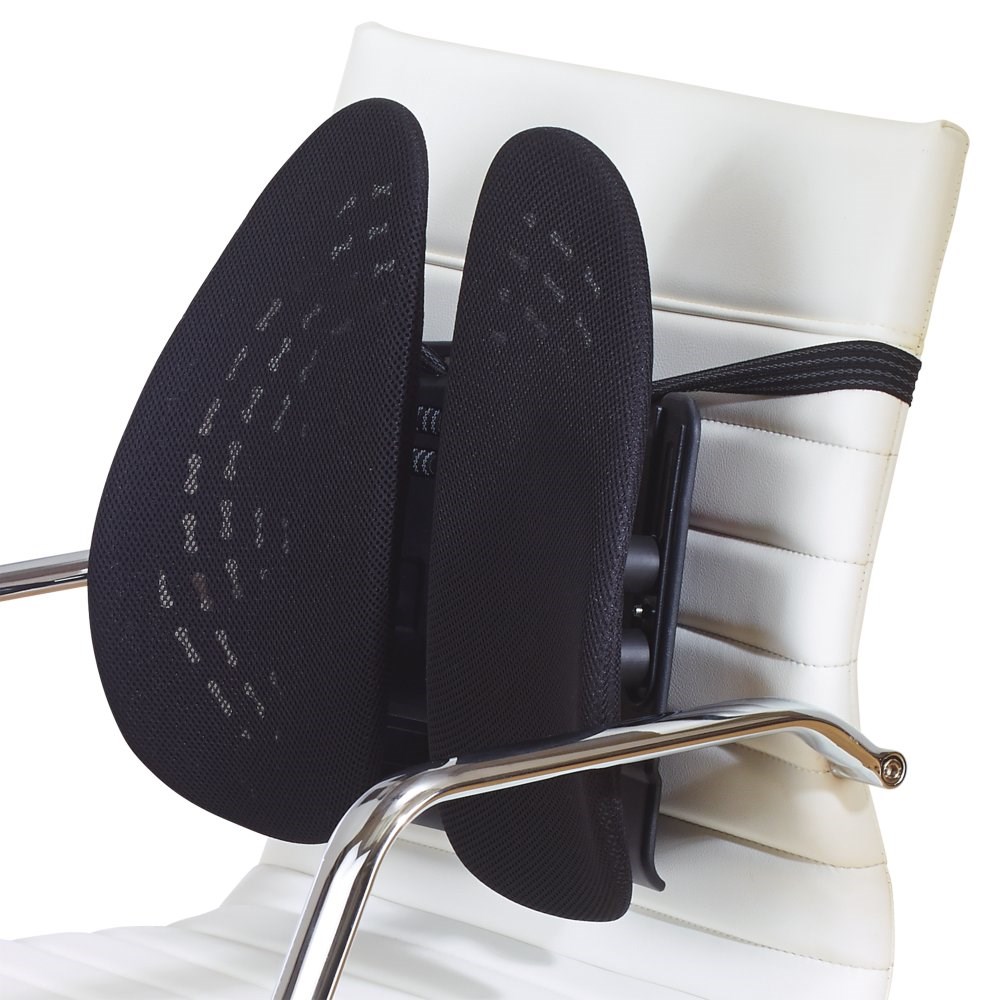 Kensington's SmartFit® Conform™ Back Rest has a personalized height setting by using the color-coded SmartFit® System for optimal adjustment and maximum comfort. Similarly, our memory foam backrest provides additional comfort with a temperature and pressure-sensitive mold that conforms to your body shape.
Benefits of using additional lumbar support backrests include:
An economical solution that's suitable for a variety of chairs
The SmartFit Conform Backrest adjusts to a personalized height to provide you with maximum support
Supports your back to reduce tension and fatigue in the rest of your body
3. Seat Cushions for Maximum Comfort
When it comes to work-from-home seat cushions, Kensington's premium cool-gel seat cushions give you full-body support and help you maintain a healthy posture when you sit for long hours. Plus, it also reduces your body temperature for added comfort.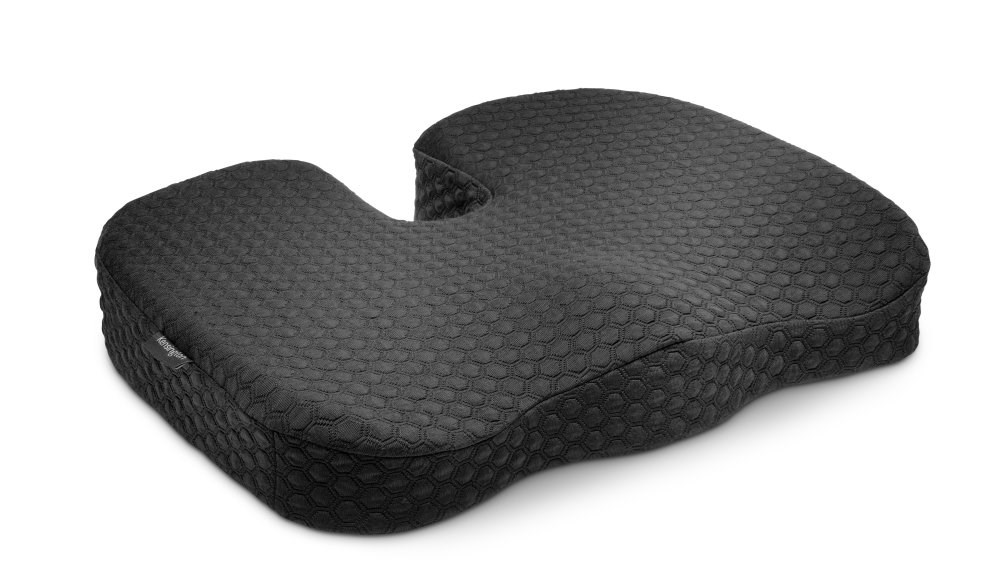 Our memory foam seat cushion also reduces pressure and has a leather-like bottom to reduce movement. Whether you choose to use on a task chair or any other type of seat at home, you can also use our seat cushions to reduce stress on your joints and help relieve hip pain.
Advantages of using memory foam seat cushions include:
Offers support for lower back, hips, and upper legs with a coccyx cut out
Provides more comfort while sitting for long periods (especially when using the cooling-gel model)
Helps elevate you to an optimal height and supports a neutral posture
Optimize Your Work From Home Office with Kensington's Posture Support Solutions
Now is the perfect time to optimize your existing setup or plan to enhance your home office to improve productivity. With a variety of ergonomically designed posture support solutions, Kensington can help you get up to speed quickly and work productively, without compromising on your long-term health.
Find more ergonomically designed products to enhance your remote working capabilities.
---