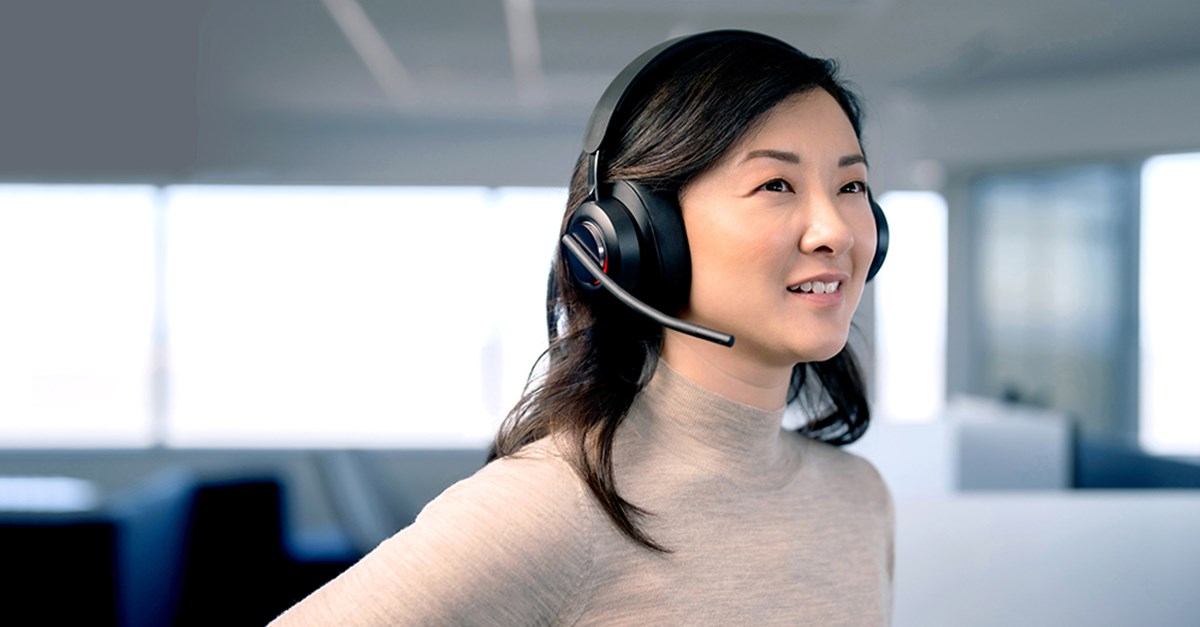 If you are not up to speed on the latest advancements in headset technology, you may be missing out on opportunities to improve your audio experience and be more productive.  The Kensington H3000 Bluetooth® Over-Ear Headset incorporates the latest advancements in audio technology to prove—once and for all—that not all headsets are created equal. This article will review how the latest technology helps the H3000 provide a game-changing experience for professionals who need to get the most out of their headset throughout the day.
Passive Noise Cancellation (PNC) Technology
Noise cancelling technology is nothing new, but the latest advancements in PNC allow you to stay extra focused by physically blocking out surrounding noise. The H3000 incorporates professionally engineered over-ear cups to seal out unwanted noise and provide you with an impressive PNC experience. Complementing the PNC with an adjustable headband and cooling-gel earpads, the H3000 also provides all-day ergonomic comfort.
AI-Powered Environmental Noise-Canceling (ENC) Microphone
The latest ENC technology incorporates artificial intelligence to deliver superior results. Allowing others to hear your voice more clearly, the H3000 utilizes AI-powered ENC microphone technology to suppress up to 90% of distracting sounds, such as keyboard clicks, printers, and nearby voices. The result is a better listening experience for your customers or clients, and enhanced engagement opportunities for you.
Multi-Point Bluetooth® 5.2 Technology
The latest advancement in Bluetooth® provides a more seamless wireless experience, enhanced compatibility, and allows you to pair with more devices.  The H3000 capitalizes on this technology by allowing users to pair their headset with up to 8 different devices.  It also allows two active connections at one time—so you can easily switch between a phone and a computer as your workday demands without switching your headset.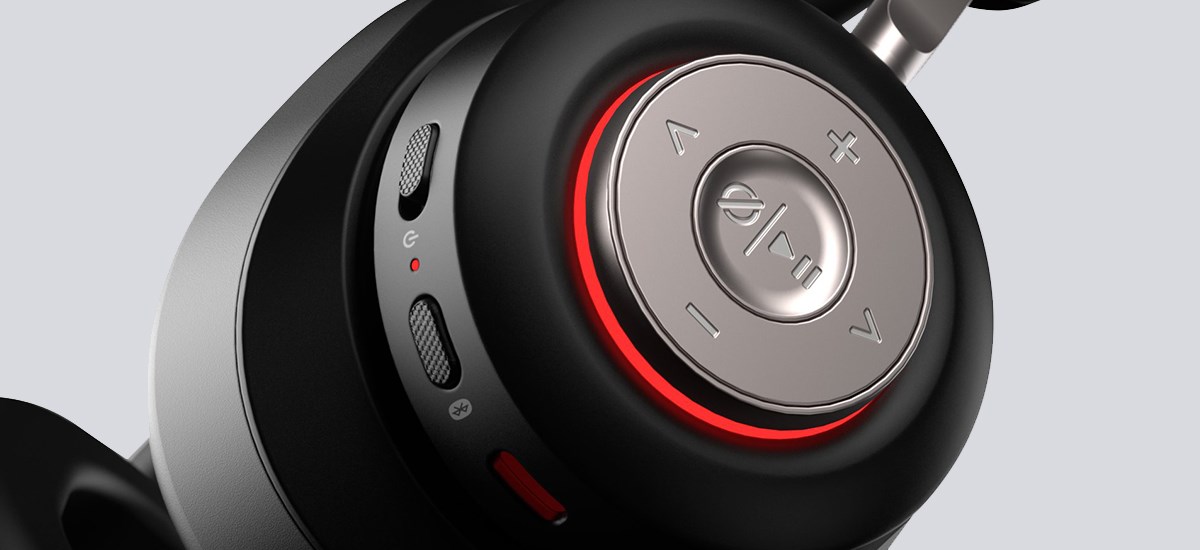 Built-In Hearing Protection
Exposure to loud noises can lead to permanent hearing damage. Prolonged exposure to sounds over 100dBA can cause permanent hearing loss and tinnitus. As a professional-grade safety feature, the H3000 automatically shields ears from sounds above 100dBA. 
Sidetone
Sidetone allows you to hear your own voice in the headset. The H3000 incorporates sidetone so you can hear how loud you are speaking and adjust your volume accordingly. By hearing your own voice, you can help reduce the risk of feedback and echo.  Sidetone helps you create a more natural sounding conversation since you can hear your own voice as if you were talking to someone in the same room.
Flip-to-Mute Boom Microphone
For professionals who wear their headset all day long, engage in multi-person conference calls, and multi-task throughout their day, the flip-to-mute boom microphone is a great feature to mute the microphone quickly and easily.  This feature in the H3000 enhances productivity and focus—allowing users to mute at the flip of a switch instead of having to fumble with buttons or knobs.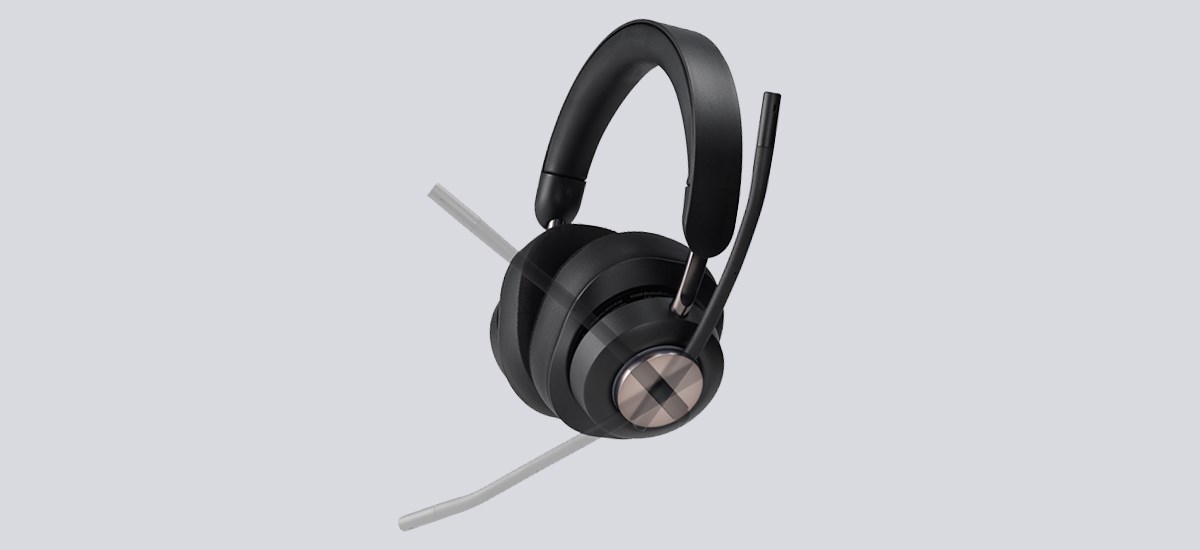 Voice Guidance
Eliminating the need to reference visual cues, the H3000 provides auditory confirmation of your mute status so you know when your microphone is muted and unmuted. 
HD Voice Support
The H3000 utilizes 40mm neodymium drivers to deliver a superior audio experience with HD voice support for calls and music.  Using wideband audio technology that allows for more frequency range and higher bitrates, HD voice support allows the headset to deliver higher-quality audio with more clarity and less background noise. 
Industry Leading Battery Life with Rapid Charge Technology
Maximizing your productivity and allowing you to stay focused all day long, the H3000 provides up to 60+ hours for music and 40+ hours for calls on a single charge*.  It is fully charged in 90 minutes, and the Rapid Charge Technology provides 8 hours of use after only 15 minutes of charging, while also allowing you to use the headset while it is charging. 
*With busy lights off, battery life varies by use case.
Engineered For Intel® Evo™ Laptops
The H3000 is among the first products to be certified in the Engineered for Intel® Evo™ Laptops Accessory Program—meaning it meets Intel's strict requirements for seamless connectivity and reliability to solidify the best overall experience when paired with Intel® Evo™ laptops.
Clearly, not all headsets are created equal.  Built by professionals for professionals, the H3000 Bluetooth® Over-Ear Headset offers the latest advancements in headset technology so you can improve your audio experience and be more productive. 
Learn more about the Kensington H3000 Bluetooth® Over-Ear Headset and how our Professional Audio Solutions.