If you are the creative type, using a Microsoft Surface Pro as a mini Surface Studio is an obvious way to expand upon your artistic capabilities. Combining the touchscreen with the power of the Surface Pen and Surface Dial, you can doodle, draft, and design freely. Whether you're a graphic designer, an architect, an animator, or another type of artist or creator, the creative freedom provided by the Surface Pro is difficult to beat.
In fact, the best way to improve your artistic experience is by expanding and amplifying the capabilities of your tablet with a Surface Pro docking station. A docking station will offer you a variety of helpful features while you're at your desk, ensuring that your creativity truly has no limits.
Let's dive into what the best Surface Pro docking station is, and how you can use it to expand your creative horizons.
Make the Most Out of Your Workstation with the Best Surface Pro Docking Station
One of the reasons you love the Surface Pro is the freedom it gives you to be creative anywhere. However, if you use a high-quality docking station, you'll see that you can also harness the benefits of a full desktop set-up when you're in an office space.
The Kensington SD7000 Surface Pro Docking Station, which has been awarded the best Surface dock for Surface Pro 4, 5 and 6, will turn your portable Surface Pro into a full-fledged everyday computer. Having the portability of the Surface Pro on its own, combined with the potential of a full desktop computer using the dock, truly gives you the best of both worlds. It provides freedom to be creative whenever and wherever you choose.
If you're eager to learn just what the SD7000 Surface Pro Docking Station can do for you, keep reading.
How the SD7000 Surface Pro Docking Station Expands Functionality and Creativity for Artists of All Types
Create the best creative desktop experience with your Surface Pro docking station by making use of the following features:
1. Position Your Surface Pro in Desktop Mode or Studio Mode
The two-position hinge on the docking station makes it easy for you to use and display your Surface Pro in the way that works best for you.
Desktop Mode positions the Surface Pro as a display, perfect for when you want to watch the animation you have created or simply wish to use the tablet as a monitor.
Studio Mode puts the Surface Pro at a perfect drafting table angle. Draw, paint, edit, and more in this comfortable position, while the Surface Pro remains docked.
The Kensington SD7000 Surface Pro Docking Station makes it easy to switch between the two modes so you can work comfortably and then view your creations both at a preferred angle.
2. Connect External Monitors and Displays
Want to view your art on a different display, or take advantage of a multi-monitor set-up? The docking station offers both HDMI and DisplayPort++ outputs, allowing you to connect your Surface Pro to up to two monitors.
This means that, including the Surface Pro itself, you can enjoy up to a three monitor set-up which can increase your productivity and creativity. For example, you could have a reference image on one monitor, draw on your Surface Pro, and have your entertainment of choice playing on the other.
3. Extend Your Desktop Capabilities with Five USB Ports
The SD7000 makes it easy to connect all of your peripherals, devices and external storage to your Surface Pro by offering four USB 3.0 ports and one USB-C port.
4. Keep Your Surface Pen Conveniently Close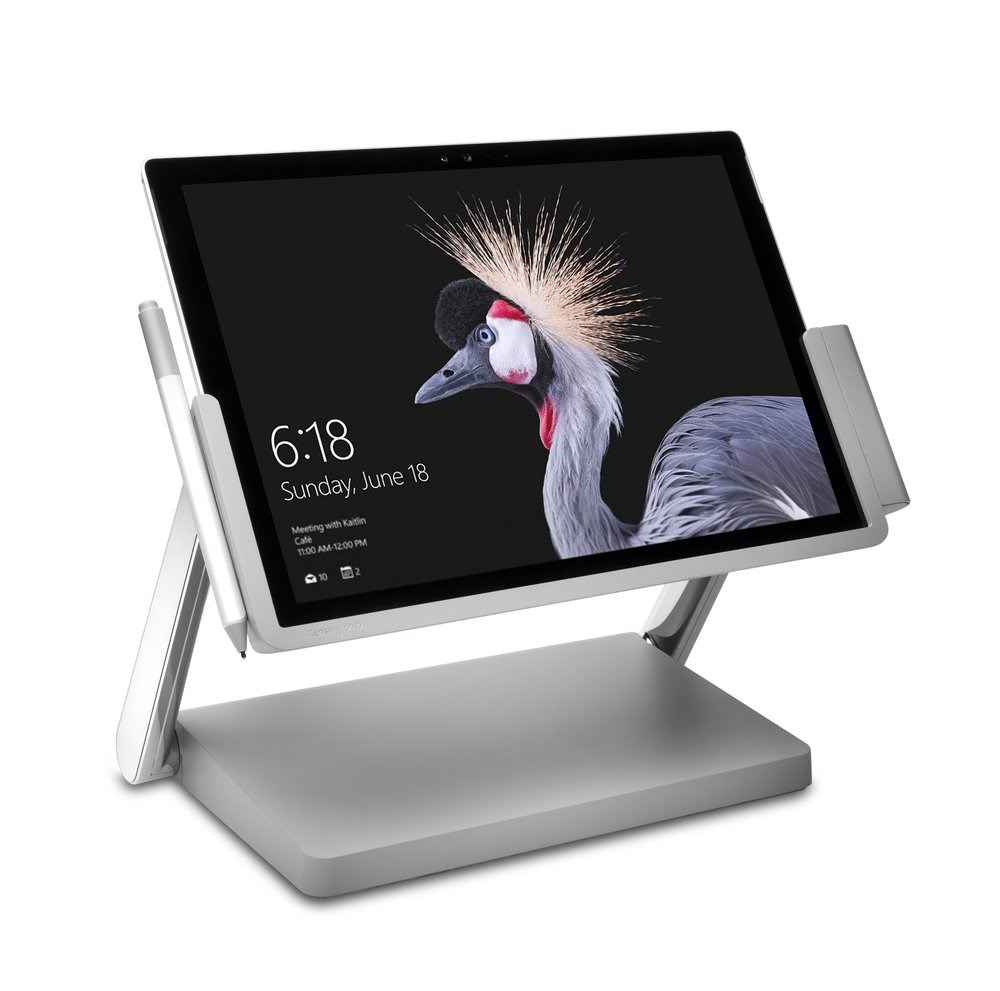 You'll be ready whenever inspiration strikes, thanks to the magnetic connection available with the Surface Pen. Integrated into the docking station is a magnetic connection to hold your Surface Pen, meaning it's ready for you to take notes, make annotations, or doodle the second an idea comes to mind.
Never lose your thought or idea again – keeping the Surface Pen available is much like having a digital notepad at your desk, ready whenever you are.
5. Connect to the Internet at Gigabit Speeds
Enjoy stable, high-speed internet by connecting to the dock's gigabit Ethernet port, which provides a reliable 1Gbps wired internet connection.
6. Secure Your Surface Pro and Docking Station with Optional Locks
Using the optional Kensington Lock Module (K62918WW Standard Keyed or K65035AM Master Keyed), you can secure your docking station to any structure.
Included with the lock module is a lock for the Surface Pro as well. Using the same key you can secure your docking station and your Surface Pro.
Although optional, securing your Surface Pro and docking station with one of these additional products will help protect your creative property and is highly recommended to keep all of your hard work and best ideas secure.
The Best Docking Station Expands the Utility of the Surface Pro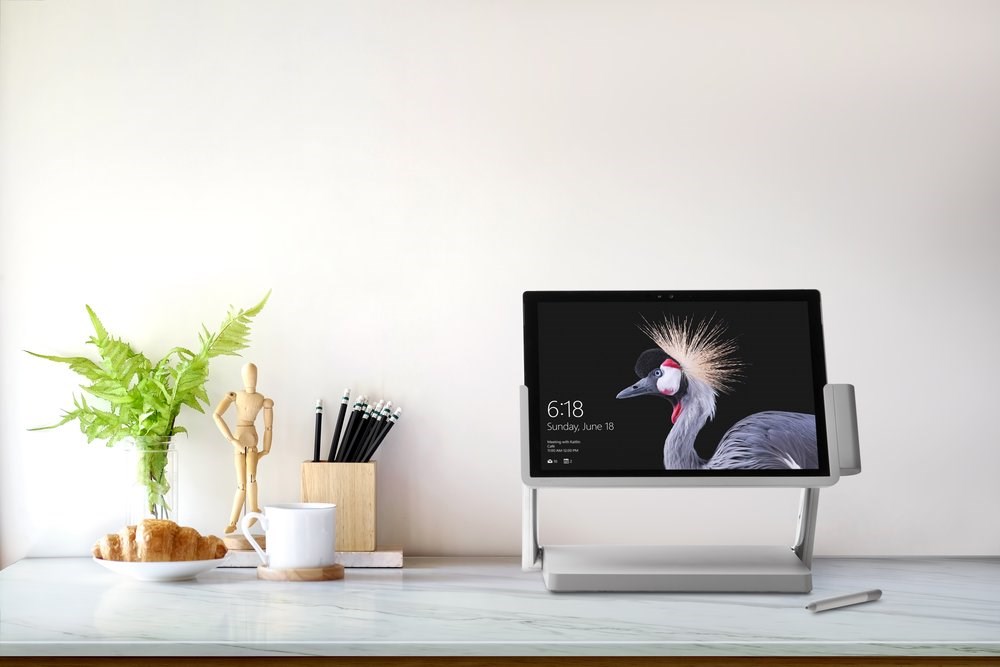 You can expand on your creativity and productivity with the Surface Pro by adding the Kensington SD7000 Surface Pro Docking Station to your desktop set-up. Enjoy easily adding more peripherals, positioning your Surface Pro in comfortable angles, and more with this docking station.
Artists need to have full creative freedom, and with the SD7000, you will be able to capture inspiration whenever it strikes.
When you're ready to bring your creativity to the next level, check out the Kensington SD7000 Surface Pro Docking Station and see how it can expand your creative productivity.