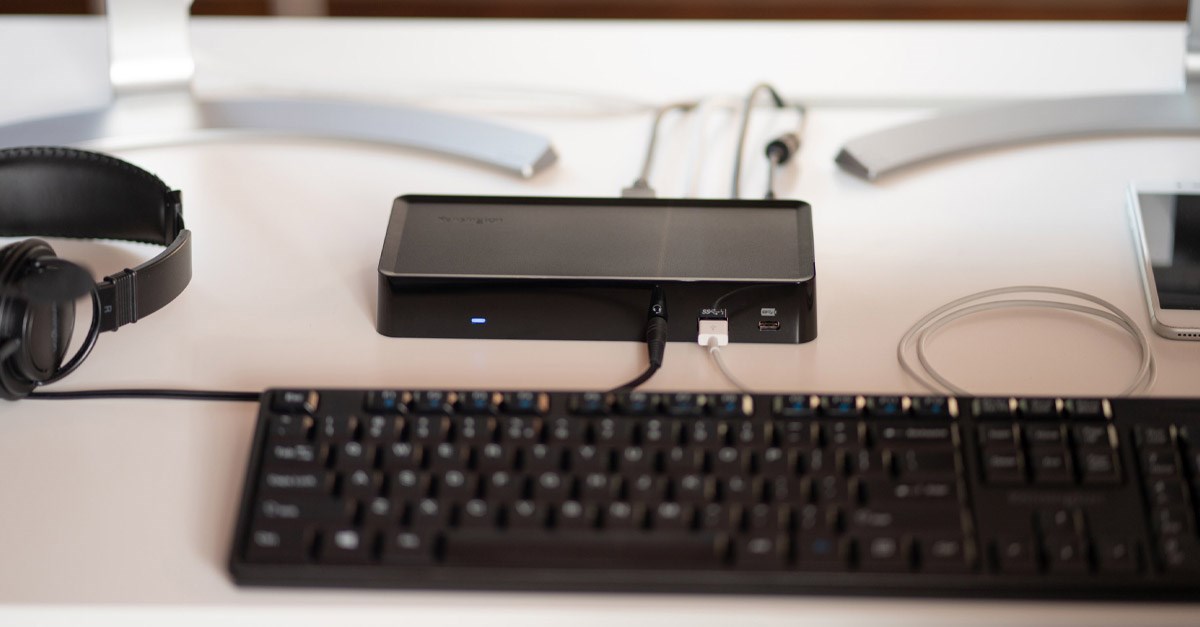 If one rule holds true in the technology sector, it's that change is inevitable. From the first days of networking and device integration, IT professionals had to deal with backward compatibility, port assignments, and in some cases even install new hardware to connect a device to a workstation. When Plug and Play hit the scene, peripheral manufacturers touted it as the best thing in technology since the computer mouse, which ironically used a serial interface (and port) for connectivity.
Plug and Play ushered in a new era of device to PC connectivity. It provided a software configuration method for devices, no longer requiring users to open up their boxes and troubleshoot their expansion cards to work when they received Interrupt Request failures after adding new devices to their PCs. A USB port was the next logical step in the evolution of device connection.
How USB Shaped the Future of Connectivity
Think back to the early 1990s, when every single device had its own connection configuration and hardware requirements. IT administrators didn't just have to pair devices with machines using manual configuration settings, they also had to review the documentation before purchasing the item, as it may have been incompatible with the motherboard installed on a particular machine.
Today we take device connection for granted. The ease with which you can connect a new device (from a camera to a sophisticated 3D printer) to your PC no longer requires any special hardware or networking professional. To get here, it required many evolutions and innovations in the technology sector. The USB revolution started in 1992 at IBM and since then, manufacturers of computer peripherals have never looked back.
Early Days of Convenient Connectivity
USB stands for Universal Serial Bus. It started once a group of companies, (including Compaq, IBM, and Microsoft) decided to work together to develop a new connectivity standard. The result was a new specification, now referred to as USB 1.0 with data transfer rates of up to 12Mbit/s in 1996. Part of the working groups' aim was to harmonize the connection protocols for mice, keyboards, printers, and floppy disk drives.
Microsoft provided USB 1.0 support for OEM devices in their Windows 95 operating system. By 1998, a USB 1.1 port was included in Apple's iMac that ultimately drove the success of both the new computer and the connection technology itself. By 2009, over 6 billion USB products were in the market and an additional 2 billion shipped every year.
Moving to USB 2.0 and USB 3.0
Over the last twenty years, the implementation of USB technology changed drastically and users may struggle to keep up with the latest updates. USB 2.0 was a high-speed implementation (capable of transferring 480Mbps) while USB 3.0 (released in November 2008) supported up 5Gbps. At the same time, ports became compact, leading to a USB 3.1 and type specification to differentiate between port and device connectivity capabilities.
The Evolution of USB as a Charging Port
Once USB ports became common in computers, it also evolved into the preferred charging port for consumer electronics. USB-IF developed two small form factor connectors, namely the Mini-USB and Micro-USB types. These became popular for consumer electronics like cameras and GPS units, but large-scale adoption in Smartphones in the 2010s boosted the concept.
Most users now associate the Micro-USB with a charging port. The introduction of USB-C adds new capabilities and provides higher wattage, making it capable of powering products like laptop computers.
Understanding the Different Types and Versions of Legacy USB Specifications
Since the advent of USB, many iterations, versions, and port types have come and gone. Primarily, the main difference today is between USB-A and USB-C type connectors. USB-A is the older of the two, using the standard USB slot we've all come to know and love. USB-C refers to a new, compact, and reversible USB port form factor, commonly used in today's cellphone chargers and Thunderbolt® data transfer connections.
The organization responsible for the USB specification is the USB Implementers Forum (or USB-IF). Founded in 1995 with different working committees, the nonprofit organization caters to developers and manufacturers looking to utilize the USB standard for their connectivity requirements. USB-IF oversees the development of USB connectors, hardware, and software implementations.
The Latest USB-IF Specification
Things have only gotten more complex over recent years. Since the USB 2.0 and USB 3.0 specifications, advances in the technology necessitated new naming conventions and standards. Currently, USB 3.2 Gen 1 and Gen 2 exist side-by-side and manufacturers can choose the one they think works best with their devices.
In all, currently available USB versions are:
USB 2.0 – Absorbed previous advances from USB 1.0, USB 1.1, and USB 1.2
USB 3.0 – Became USB 3.1 Gen 1 (5Gbps) when USB 3.1 showed up and USB 3.1 Gen 2 (10Gbps)
USB 3.2 – Includes USB 3.1 Gen 1, USB 3.1 Gen 2, and USB 3.2 Gen 2x2 with a max speed of 20Gbps
There are also USB-A (Type-A) and USB-C (Type-C) physical forms, with the most familiar being USB Type-A. With the new generation of connection ports, both can provide USB SuperSpeed connectivity, which depends on the internal port technology deployed by the PC manufacturer. From the outset, the USB-IF working group aimed at providing a standard that serves consumers and ensures compatibility of devices while PCs continued to evolve.
USB 3.2 is the latest available version of the specification, supporting two lanes of communication of up to 10Gbps between hosts and devices. It absorbed all prior USB 3.x specifications but implored vendors to communicate clearly on the packaging their performance by signaling what speeds it supports and the types of connectors required when purchasing a new device or peripheral.
Also, keep in mind a new USB 4 specification (released in September 2019) promises faster transfer speeds (up to 40Gbps), better audio and video control, and possible compatibility with Thunderbolt 3 ports. USB-IF says it takes about 12-18 months for devices to hit the market after releasing a new standard, so consumers can expect USB 4 products to become available at the end of 2020 or the start of 2021.
How Technology Advancements Benefit Kensington Customers
At Kensington, we stay on top of technology changes and implement the new USB specifications as they become available. Most of Kensington's products today come with support for multiple connection types, including USB 3.2 (USB-A and USB-C) and the Thunderbolt (USB-C) connections. With the release of new specifications, we'll continue delivering products that support increased speeds with Universal Plug and Play technology.
While changes in technology may confuse users, Kensington has you covered with educational materials and contact paths to make sure you have the right products for your setup. You can rest assured knowing that our solutions are designed to support current and future implementation, giving customers flexibility, convenience, and high-speed connectivity in any environment.
With Kensington's assortment of USB Hubs and Adapter, Laptop Docking Stations, and Video Adapters and Cables, we have you covered.