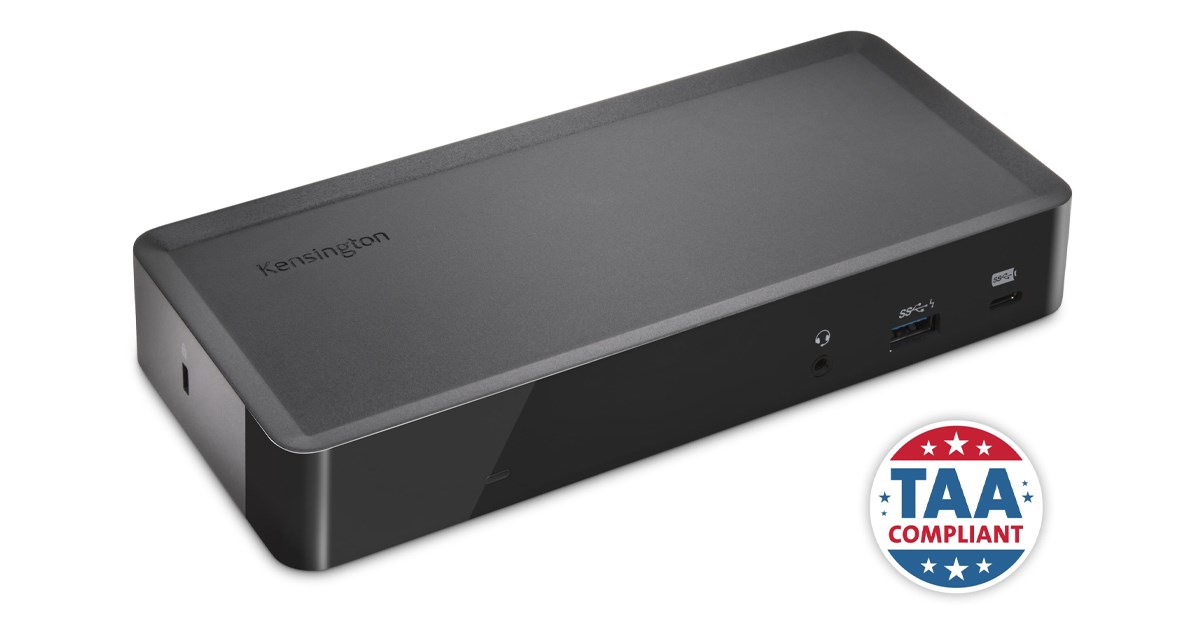 The United States federal government is one of the biggest spenders in the world.
Federal contract spending hit a record-high of $681 billion in the fiscal year 2020. Some of the sectors that experienced growth are information technology ($5.5 billion), professional services ($6.1 billion), R&D ($9.1 billion), and medical ($21.2 billion).
 If you are a business owner and want to get even the smallest share of that pie, there are a lot of government rules to follow. One of those rules is that you need to be TAA compliant.
What it Means to be TAA Compliant
TAA refers to the Trade Agreements Act of 1979. The Trade Agreements Act requires the federal government to get products only from countries that are part of the TAA. It declares explicitly that the final product you are selling must be "substantially transformed" in the US or in other signatory countries.
TAA compliant countries include the following:
World Trade Organization (WTO) Government Procurement Agreement Countries
Free Trade Agreement Countries
Least Developed Countries
Caribbean Basin Countries
Meanwhile, if you want to sell your products to the government, it cannot be manufactured in the following countries:
China
Iran
Russia
Pakistan
Iraq
Indonesia
India
Malaysia
Sri Lanka
The TAA aims to develop and maintain fair and open trade between countries while reiterating that the federal government should buy end products that are US-made or made in designated countries.  You need to be TAA compliant in order to fulfill your General Services Administration (GSA) Multiple Award Schedule contract, which allows you to participate in the federal marketplace.
If your business fails to comply with the provisions of the TAA, bids can be canceled, fines imposed, and you can be excluded from federal contracting.
5 Benefits of Being TAA Compliant
The procurement standards set by the federal government save time and achieve transparency in the process.
While the process can mean going through strict screening and hundreds of pages of paperwork, businesses have everything to gain by being TAA compliant. Below are some of the benefits:
1. Access to Exclusive Marketplaces
Securing a GSA Schedule Contract will allow you to participate in the government marketplace. You can think of it as something similar to Amazon where government agencies can purchase online from thousands of contractors.
2. Company Validation
Being TAA compliant and getting a GSA schedule is a significant validation for your brand. It can be considered a stamp of approval that will show the world that you have a world-class product that's reliable and durable.
3. Pre-approved Price
Since your brand has gone through the stringent process of being TAA compliant and securing a GSA schedule where prices are pre-negotiated to be fair and reasonable, the rest of the market does not have to determine if your price is competitive.
4. Streamlined Purchasing Process
With TAA compliance and pre-approved pricing, federal buyers do not have to deal with the risk of procuring items that don't meet their standards. GSA schedules make life easier for government agencies and allow them to focus on providing services to the American people.
5. Financial Stream
Closing a contract with the federal government serves as a good push for businesses. While the top 200 contractors grab 64 percent of the contracts, there is still much left over for small businesses which, for instance, raked in $24.3 billion of the $70 billion spent in the information technology sector in fiscal 2019.
Kensington is TAA Compliant
At Kensington, we always strive for excellence. You can rest assured that every product that rolls out of our factories is of top quality, be it device security-keyed locks, docking stations, or back rests. The brand, as we say, is "the professional's choice." We can proudly say that many branches and agencies of the government also trust that we can meet their expectations.
Our federal product solutions help government agencies secure their equipment from potential theft, helping to prevent data breaches that may leak valuable information.
Mobile devices are extremely portable but are also prone to slipping and incurring damage in the process. Kensington has a line of products to protect such assets.
Kensington also offers docking stations that allow secure and seamless connectivity of devices.
In addition to those mentioned above, Kensington has hundreds of TAA compliant products across several categories:
Comfort Products
Copy Holders
Foot Rests
Keyboard Accessories
Mobile Accessories
Notebook Docks
Monitor Accessories
PC Mice & Keyboards
PC Security - Combination Locks
PC Security - Keyed Locks
PC Security - Other Solutions
Presenters
Screens
Tablet Enclosures - Cabinets
Tablet Enclosures - Security Cases
Tablets & Smartphones
Video Adapters
Keyboard Wrist Rests
You can visit our website for a full list of Kensington TAA-compliant products.
How to Remain TAA Compliant
If your company becomes TAA compliant, you can't rest on your laurels. You have to ensure that you take the necessary steps to make the best of the opportunity.
The most crucial step is to work with reputable manufacturers who can show proper documentation that they are TAA compliant. Working with such manufacturers will save you from possible headaches and hefty penalties.
As a TAA compliant company, you also need to keep your files organized. Make sure your contracts or agreements with manufacturers are in proper order. Always be ready to be audited.
The TAA requires that at least 50 percent of your product's cost is from the US or a TAA-designated country. You need to stay in this threshold to remain compliant. This is also crucial if you are manufacturing your products in different countries.
Since US Customs and Border Protection will determine the origin of your product for the purposes of TAA, you need to be updated about their latest guidelines.
Kensington Offers Solutions That Meet and Exceed Expectations of Federal Agencies
At Kensington, we understand how federal agencies need to safeguard their IT assets and keep their workforce comfortable at the same time.
Check out our portfolio of TAA-compliant accessories for your laptops, desktops, and mobile devices. Contact us today if you need more information about federal product solutions.