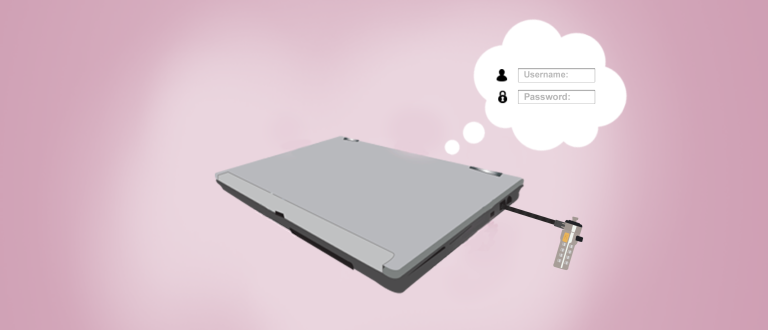 For business travelers, a trip overseas can present significant security issues.  As well as the increased risk of loss or theft of physical devices, using a laptop in unfamiliar locations can leave your data exposed to malicious software. Business travel will, for example, often involve connecting personal devices to public networks in hotels, airports and train stations, or entering credentials on public computers.
Paired with the fact that these public networks often use minimal security procedures, this helps to explain why they are frequently targeted by cybercriminals. Almost all departments will have its own strategy for mitigating the risk of foreign travel. Here are a few security tips on how to keep devices and data safe during overseas business trips.
Travel Light

To protect data, some organizations like the Brookings Institution encourage employees to carry a "clean", loaner laptop. Leaving your most sensitive data in the office means it's safeguarded in the event of a breach. Taking a loaner device then will also mean that the laptop or tablet can be returned to the IT department after the trip and checked for any malicious software and other threats. While Google have not commented directly on internal travel policies, employees have spoken out to say that the company required they bring only loaner laptops or have their devices inspected upon their return when traveling overseas to certain countries.
Install and Update Software
Whether you're taking your own device or a "clean" laptop, it's important to install and/or update anti-malware, encryption and VPN software. Windows 10, for example, comes preloaded with full-disk encryption software, which encodes data so it can only be decrypted with the right authorization key or password. Similarly installing and configuring VPN software will enable you to secure your internet use during the trip. Finally, the last step should be to ensure you're running the latest version of your OS and anti-malware software.
Keep Your Device Secure
When you're on the move, there are a few common-sense rules. Most business travelers will know better than to leave their device unattended in an airport or public place where there's a high risk of physical theft. This rule extends to checked luggage, too. Of course, even having your laptop and bag with you is no guarantee against theft. Investing in a secure lockable laptop backpack can help to reduce the risks even further.
Use Secure Connections and Limited Privileges
Public wifi networks are a nightmare for IT departments. Anyone can create a public network and give it an apparently trustworthy name. Equally, if your device is set up to connect automatically, there's a risk it may connect to these networks when it's in range. Before you connect to the Internet, it's worth double-checking the name of the wifi account with the business or provider, and changing your connection settings so your device doesn't connect automatically.
Protect Your Credentials
The question of passwords and credentials for business travel is easily overlooked. But it's very important to remember a few best practices. Some of these, such as avoiding entering your most sensitive credentials on computers in cafes and hotels are straightforward. There are others however that are easier to forget. An example is the tendency of business travelers to forget to reset credentials that may have been compromised during a foreign trip. One of the first things you do when you get back to the office and using a secure device is to change any passwords and keys you were using for the trip.