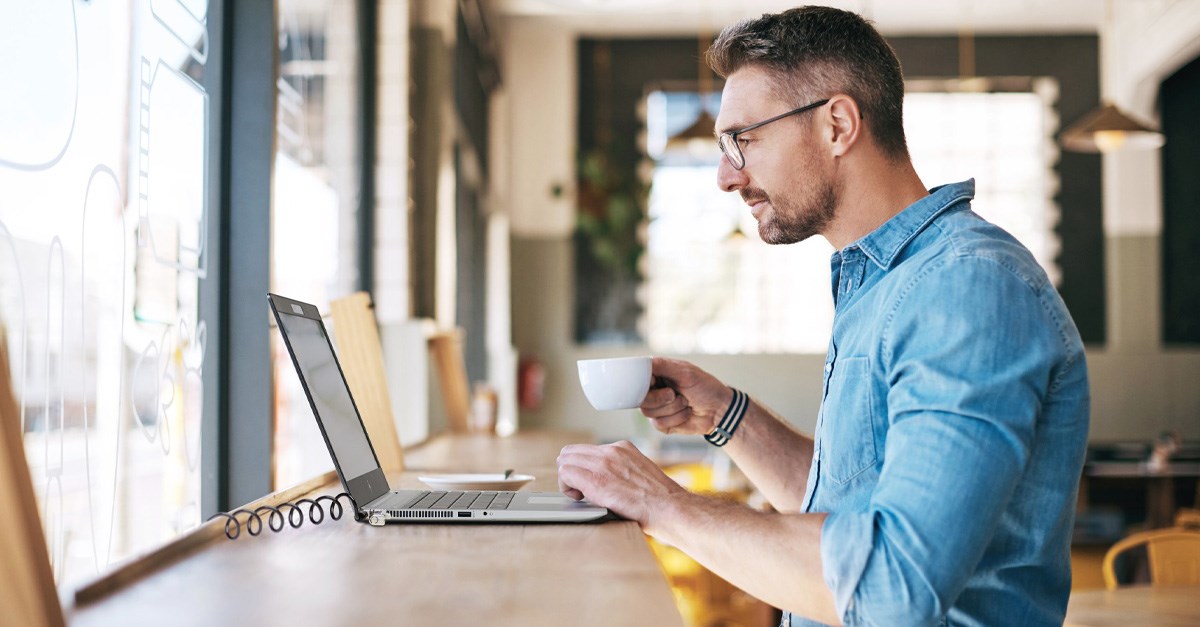 New Combination and Keyed Cable Locks Support the Nano Security Slot Which Has Become the Standard for New Devices from HP, Lenovo and Asus
SAN MATEO, Calif. – September 7, 2021 – Kensington®, the worldwide leader of desktop computing and mobility solutions for IT, business, and home office professionals and The Professionals' Choice, today announced its new family of NanoSaver® Laptop Locks. The keyed and combination NanoSaver locks provide users with robust locking solutions for the new generation of compact devices equipped with the Nano security slot, including the newest devices from HP, Lenovo and Asus.
Since inventing the original laptop lock in 1992, Kensington has set the standard in physical device security with a comprehensive portfolio of innovative security solutions that are tough, easy to use, and compatible with 95 percent of laptops, projectors, printers, and monitors. The new NanoSaver Locks support the new Nano security slot, which is seventy percent smaller than the traditional slot, providing a physical security option for the next generation of ultra-thin and lightweight devices.
Kensington NanoSaver Locks feature extra-strong carbon steel cables to provide the highest level of protection against cutting attempts. The slim nano lock heads allow the device to lie flat and stable on the desktop, and have been independently verified and tested for industry-leading standards in torque/pull, foreign implements, lock lifecycle, corrosion, and other environmental conditions. Keyed locks support Kensington's anti-pick Hidden Pin™ Technology.
The new Kensington NanoSaver® portfolio of locking products includes:
NanoSaver® Keyed Laptop Lock (K64444) – the standard bearer for the NanoSaver range designed for all-round use 
NanoSaver® Dual Head Laptop Lock (K64448) – with two lock heads, the user can secure their laptop and another device such as a monitor
NanoSaver® Portable Laptop Lock (K66640) – perfect for the mobile worker, the coiled cable stretches from  6 feet down to  3 inches for easy packing
Slim NanoSaver® Combination Lock (K60603) – 4-numbers and 10,000 combinations for those users that prefer a combination over a key
Slim NanoSaver® Portable Combination Lock (K60627) – perfect for working on the go, easy packing, and mobility to secure your device without a key
Slim NanoSaver® Combination Ultra Cable Lock (K60629) – Ultra-thick carbon steel cable offers the highest level of theft prevention
"A recent survey conducted by Kensington found that 73 percent of respondents in the process of returning to the office plan to implement a hybrid work schedule moving forward," explained Santiago Del Portillo, Security Category Marketing Manager at Kensington. "Protecting company-owned devices from theft, whether they're being used at the office, at home or in a coffee shop, requires a robust, portable, easy-to-use locking solution. Our NanoSaver Locks enable users to adopt the new generation of Nano slot-equipped compact devices, providing a solution that offers both a visual deterrent as well as physical protection to prevent device theft."
The new Kensington NanoSaver Locks are backed by a limited lifetime warranty and are available now through the Kensington Store and its partner sites.
Resources:
Follow Kensington on:
About Kensington
Kensington is a leading provider of desktop and mobile device accessories, trusted by IT, educators, business, and home office professionals around the world for more than 35 years. Kensington strives to anticipate the needs and challenges of the ever-evolving workplace and craft professional-tier award-winning solutions for organizations committed to providing peak professionals the tools they need to thrive. The company prides itself as The Professionals' Choice, and on its core values surrounding design, quality, support, and sustainability.
In office and mobile environments, Kensington's extensive portfolio of award-winning products provides trusted security, desktop productivity innovations, and ergonomic well-being.
Headquartered in San Mateo, California, Kensington is the inventor and worldwide leader in laptop security locks. Kensington is a division of ACCO Brands (NYSE: ACCO), one of the world's largest designers, marketers, and manufacturers of branded business, academic, and consumer products, sold in more than 100 countries across the globe.
Kensington is a registered trademark of ACCO Brands. Kensington The Professionals' Choice is a trademark of ACCO Brands. All other registered and unregistered trademarks are the property of their respective owners.
© 2021 Kensington Computer Products Group, a division of ACCO Brands. All rights reserved.