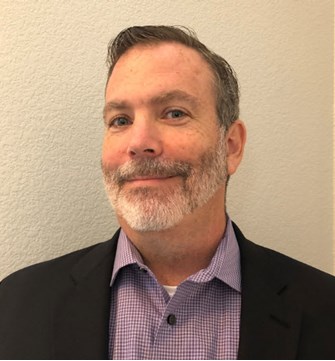 San Mateo, CA (AUGUST 10, 2020) - Kensington®, a worldwide leader of desktop computing and mobility solutions for IT, business and home office professionals and The Professionals' Choice™, announced that Brad Miller has been appointed Global OEM Sales Director.
As Global OEM Sales Director, Miller will be leading Kensington's Global OEM initiatives, slot strategies and the overall business P&L, based at the San Mateo, California, office.  He will also be developing new strategies and revenue streams for our strategic global partners.
Miller comes to Kensington with more than 10 years in global product management, OEM manufacturing markets and product development. Previously, he held management positions at HP, Logitech International and DELL.
Matt Dargis, Vice President of Sales, North America Kensington, expressed confidence that Brad is ready to drive OEM strategy, saying: "The hiring of Brad corresponds with Kensington's OEM business growth strategy of hiring people with sales management growth experience in OEM manufacturing, marketing and product development. The fact that Brad is forward-thinking, determined and devoted to his work, combined with his excellent record in leading product management and strategy, makes him a great fit for our Kensington team."
About Kensington
Kensington is a leading provider of desktop and mobile device accessories, trusted by IT, educators, business and home office professionals around the world for more than 35 years. Kensington strives to anticipate the needs and challenges of the ever-evolving workplace and craft professional-tier award-winning solutions for organizations committed to providing peak professionals the tools they need to thrive. The company prides itself as The Professionals' Choice, and on its core values surrounding design, quality and support.
In office and mobile environments, Kensington's extensive portfolio of award-winning products provides trusted security, desktop productivity innovations, and ergonomic wellbeing.
Headquartered in San Mateo, California, Kensington is the inventor and worldwide leader in laptop security locks. Kensington is a division of ACCO Brands (NYSE: ACCO), one of the world's largest designers, marketers and manufacturers of branded business, academic and consumer products, sold in more than 100 countries across the globe.
Kensington is a registered trademark of ACCO Brands. Kensington The Professionals' Choice is a trademark of ACCO Brands. All other registered and unregistered trademarks are the property of their respective owners.
© 2020 Kensington Computer Products Group, a division of ACCO Brands. All rights reserved.