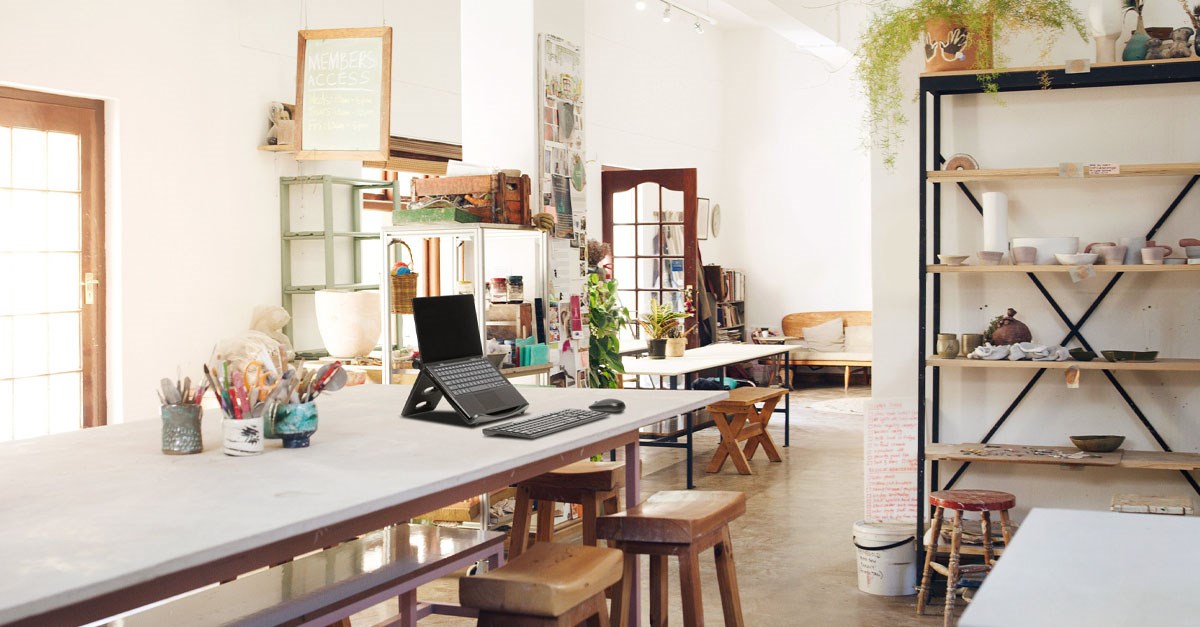 Updated: November 16, 2021
The pandemic forced many companies to reassess their work practices and policies. Many employees and employers also had to consider how "work from anywhere" would work. As a result, many people and companies are still trying to figure out how to plan for the future.
What does this new normal look like?
The roundtable discussions reinforced the importance of keeping office environments flexible and productive when returning to work. One of the most notable changes that companies must consider is moving to flexible office arrangements. Hot desking, hoteling, and shared spaces are new challenges that require viable solutions.
5 Best Practices for Returning to Work
While the pandemic had a devastating effect on the workforce, it created many opportunities for change. Some people were able to adjust. Yet, others suffered from uncertainty about their future. Also, team members' work-life balance continues to be an issue that needs addressing sooner rather than later.
According to a McKinsey report, companies should rethink their work arrangements. New strategies will need to be set into place regarding letting employees return to the office. The report noted that employees' expectations have changed and that working from home, at least part-time, might become a permanent option.
The crisis model can never dictate the future of work for your organization. Learning how to prepare for and respond to any disruption will help build a resilient, mobile workforce.
These are some of the best ways to get your employees back to the office and deal with whatever future challenges may occur.
1. Supply Ergonomic Work-from-Anywhere Kits
Due to the complexity of today's work environment, dedicated workstation setups were quickly rendered outdated. It is not uncommon for some supervisors to still believe that all staff members should work under the same roof. 
Working from home or in a coffee shop has been known to increase productivity. However, remote and hybrid work models are proving to be successful. Therefore, you need to prepare your team to work from anywhere.
Having the same tools and equipment, such as a laptop riser, ergonomic keyboard, and mouse, at their fingertips when they travel will enable employees to work more effectively from anywhere. Providing them with the necessary equipment will allow them to stay productive no matter where they are.
2. Sanitize with UV
Before employees return to work, they will need to know the policies around cleaning shared office spaces. It is also important to note that employees will be responsible for ensuring that the areas are clean before being asked to return.
Show employees that they are responsible for their cleaning by providing them with Kensington's UVStand Monitor Stand with Sanitization Compartment. This versatile stand can help sanitize virtually everything from a full-size keyboard to office equipment, like their phone, mouse, and even your wallet. It can do this all at the same time!
3. Disinfect with Wipes and Cleaners
Wipe down the desk with disinfectant wipes to sanitize and prevent cross-infections. A clean workstation is a safer one. Therefore, employees need to wipe down any surfaces they use during their shift. 
Kensington offers several tech accessories that are washable and can withstand continual contact with cleansers and disinfecting wipes. The washable mouse from Kensington is one option. It is waterproof and can withstand immersion and constant use of spray cleaners.
You should also consider providing your employees with a washable keyboard. While the USB connector cannot get wet, this keyboard passed the MIL-STD-810H Method 504.3 Contamination by Fluids testing. This test looks at resistance to degradation when exposed to disinfecting and cleaning agents such as bleach or alcohol. The washable keyboard from Kensington met these standards and would make an excellent addition to your office setup.
4. Offer Employees Mobility Solutions
While most employees know the value of a good case or bag, many of them are just now realizing how hard it is to get an entire workstation into one location.
For employees who use multiple screens, double up on the equipment for the primary locations. Also, make sure that the docking station or other accessories are easily accessible.
To make the most of a workstation, you need to consider how employees use their devices. Mobility solutions will guarantee your employees have everything they need no matter where they are working for the day.
5. Reconsider the Office Blueprint
One of the most critical factors to consider when designing a workplace is whether or not it can maintain social distancing. This becomes difficult if your company is moving or downsizing. For that reason, if a new office layout is necessary, make sure you address these constraints.
Furthermore, in today's environment where people are constantly on the go, the office blueprint is critical to efficiency. Hot desking is the latest trend in office workspace management. An efficient office blueprint will allow these workers to find a space, no matter when and where they will be working within the office.
Preparing Employees to Return to Work with Kensington
With the uncertainty still looming, employers need to prepare their employees for the future. To do so, they can implement safety measures in workplaces by improving the ergonomics of their workplaces. They can also encourage employees by reassuring them that their wellness is your primary concern as they return to work.
Whether you work in a school, office, or home environment, Kensington has the office solutions that will help you keep your workforce safe and productive.
Kensington offers a comprehensive return-to-work plan to help your company be more resilient. They provide ergonomic products and accessories for any team member, ensuring they have the best workstation possible to stay productive when returning to the office in a post-pandemic work model.