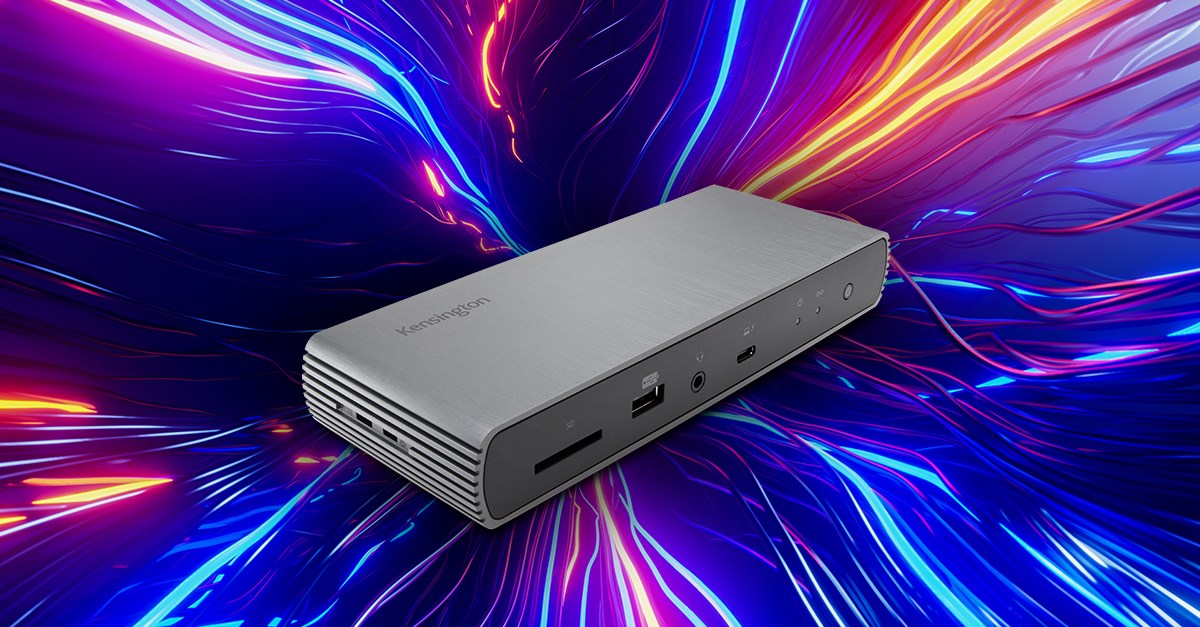 6 Answers to Everyday Questions About Docking Station Power Delivery
With most of today's high performing laptops requiring 65W or 85W of power delivery (PD), you might be wondering why many of the latest docking stations are providing up to 100W PD. It's a legitimate question that makes sense if you take a deeper dive into the world of docking station power delivery.
What Devices are Powered by the Docking Station?
Docking stations are capable of powering more than just your laptop. The host ports on docking stations can also power connected downstream peripheral devices, such as smartphones, tablets, thumb drives, and external hard drives.  A docking station is like a power station for your desktop accessories—keeping them charged and ready to go—allowing you to efficiently charge your devices while you work and keep a tidier desktop since you are powering multiple devices using only your docking station's power adapter. 
What is the Difference Between Fixed Power Delivery and Dynamic Power Delivery?
Many of today's docking stations provide fixed power delivery—or a constant level of power regardless of the needs of the connected devices.  On the other hand, dynamic power delivery allows a docking station to adjust its power output to match the needs of the connected devices. This allows for a more efficient use of energy, as the docking station can provide the exact amount of power needed at any given time—but plugging other devices into your docking station can affect the power delivery to your laptop. If the connected devices draw more power than the dock can provide, then the power delivery to the laptop may be reduced or even stopped.  It is important to ensure that the power requirements of all connected devices do not exceed the power capacity of the dock to maintain optimal power delivery to the laptop. 
What Should I Know About Power Pass-Through?
Power pass-through technology allows you to use your docking station while simultaneously charging connected devices.  Essentially, when the docking station is connected to the wall outlet, it allows power to "pass through" it to charge the other devices.  Power pass-through is beneficial because it allows you to use one power outlet to charge multiple devices.  This is particularly useful for hybrid workers since it allows them to travel with less weight and clutter.  For example, the MD120U4 USB4 Portable Docking Station conveniently allows you to plug the laptop's USB-C® power adapter (80W or greater) into the dock for pass-through power to the laptop (USB-C® device must support Power Delivery), or power the dock and connected devices using the laptop's battery when traveling—eliminating the need to carry additional power bricks or adapters for your accessories.  For video, data, and power all in one mobile dock, you could add the 100W USB-C® GaN Power Adapter to provide up to 85W of Power Delivery to your laptop, while also delegating up to 15W of power to other connected accessories.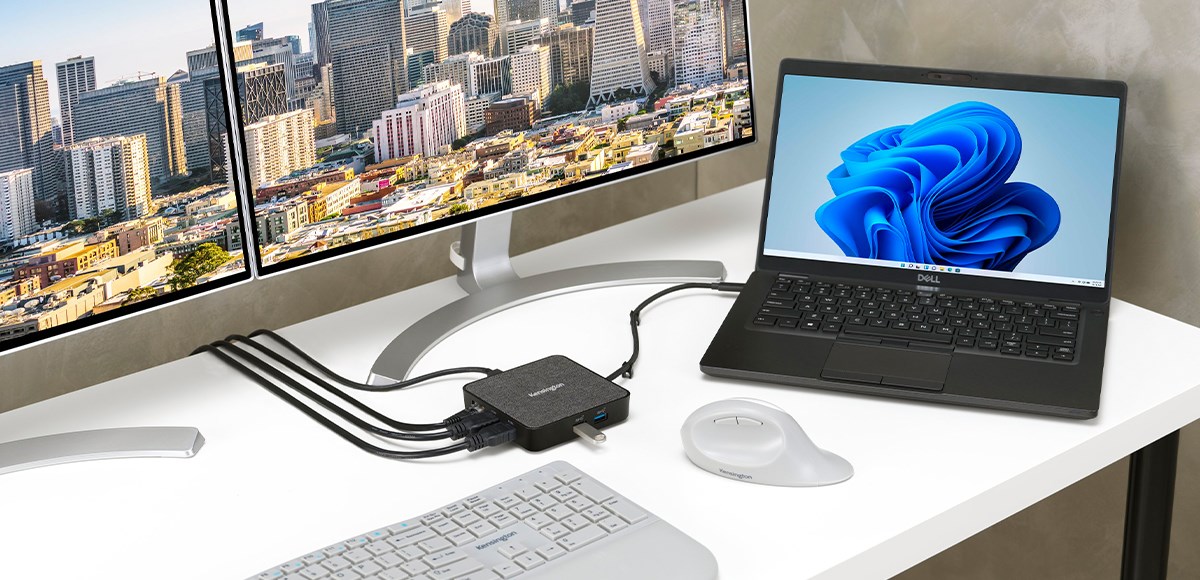 What Other Factors Should I Consider When Selecting a Docking Station Based on Power Delivery?
When selecting a docking station based on power delivery, you should consider the wattage of the laptop you are powering, the number of ports available, the type of ports available, the compatibility of the ports with your device, and the size of the docking station. Additionally, you should consider the power delivery capabilities of the docking station, such as the wattage output and the type of power delivery (such as USB-C® Power Delivery).  Bottom line, you need to choose a docking station that is compatible with your setup and fits the needs of your work habits.  If you need to travel with your dock, mobile docking stations are a great choice, whereas desktop docking stations are ideal for fixed locations since they provide more ports and connection options, allowing for a wider range of peripherals to be connected.
What Does Thunderbolt™ Power Delivery Provide?
Thunderbolt™ 3 and Thunderbolt™ 4 docks offer excellent power delivery—up to 100W of bi-directional power to compatible devices. When you connect a Thunderbolt™ docking station to a compatible laptop, the battery in the laptop can be charged directly through the Thunderbolt™ cable—eliminating the need to plug in a separate power adapter.  In addition to the advantages of the 100W of bi-directional power, Thunderbolt docks provide high-speed data transfer and more—all through a single cable connection.  For example, the SD5780T Thunderbolt™ 4 Dual 4K/6K Docking Station supports the latest MacBooks, Surface Devices, and other Thunderbolt 4-enabled laptops with 96W power delivery, support for up to two 6K monitors, and up to 40Gbps data transfer speeds for an exceptionally powerful docking station experience.
What's Next?
For now, Power Delivery 3.0 (PD3.0) remains mainstream and supports up to 100W of power delivery—which is more than enough to support high-tech workstations with triple monitors, video conferencing equipment, and high-speed external drives.  While Power Delivery 3.1 (PD3.1) is the next big advancement in power delivery, supporting up to 140W, it is not compatible with many devices yet.  As PD 3.1 becomes more popular, trust Kensington to continue to deliver the right solutions to maximize your workstation productivity.
Find the best docking station for your setup using the search filters within Kensington's product database or freel free to connect with our sales team for a more personalized experience.