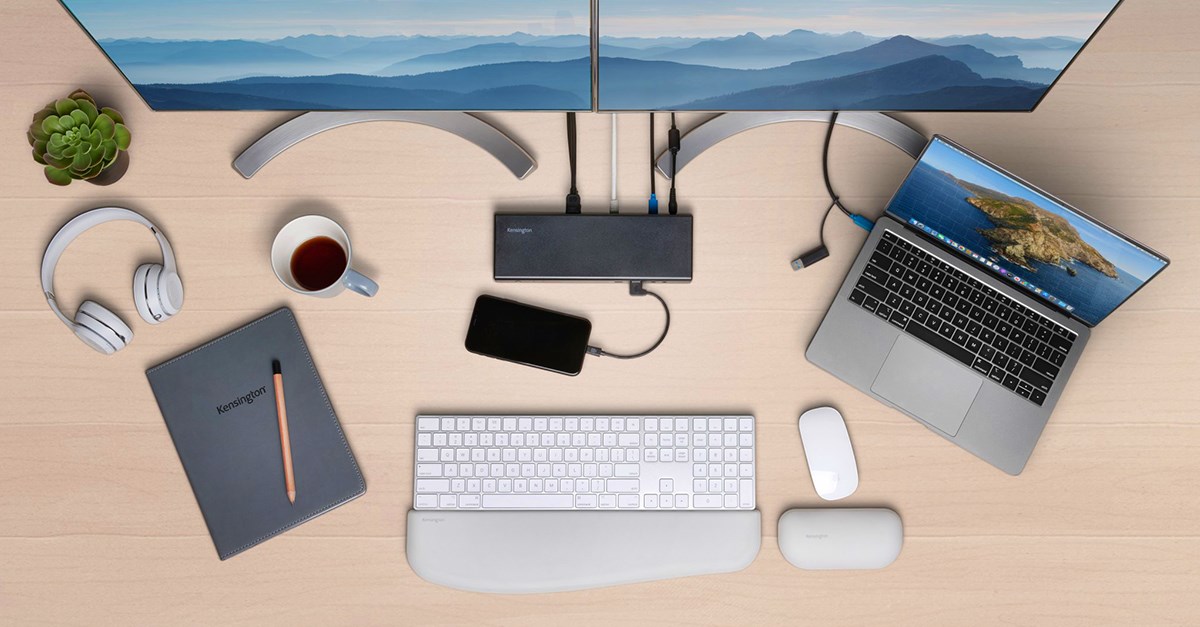 The top 6 WFH Essentials are:
Remote work isn't for the faint of heart. It requires dedication, commitment, motivation, and a strong work ethic. Many who possess the fortitude to work from home may lack the equipment, which is equally unfortunate.
The best home office set-up for remote workers includes a dedicated workspace and the right tech gear. Sadly, 72% of remote workers are not working from a dedicated workspace. They're working from their couches, dining room tables, and, worse yet, their bed. 
While waking up, rolling over, powering up your laptop, and beginning your workday sounds ideal, it's a recipe for disaster. Body posture, mental agility, and alertness diminish in this setting, among other productivity and ergonomic issues. 
So, what does it take to have the perfect remote setup for your home office? 
Why a Home Office is Necessary for Remote Work
Your workspace at home doesn't have to be an exact replica of your desk at the office, but you will require tools and technologies that enable you to work from home successfully.
These devices take up space you cannot expect a dining room table, coffee table, or folding table in the living room to accommodate.
People with dedicated workspaces at home are more productive and face fewer stresses than those without a home office. Here are some statistics showing why a dedicated home office is essential for remote work:
One-third of workers' compensation claims paid to workers are associated with injuries from a lack of an ergonomic home office setup.
Performance increases by up to 13% when working in a dedicated home office.
Just over 70% of remote workers report virtual meetings are not as stressful in a home office.
Nearly 74% of Fortune 500 companies plan to downsize their office space, encouraging workers to set up home offices.
Sitting in awkward positions for prolonged periods puts workers are risk of developing musculoskeletal disorders.
These statistics indicate how not having a dedicated home office with an ergonomic setup will impact your health, well-being, productivity, and performance. 
6 Home Office Essentials for Remote Workers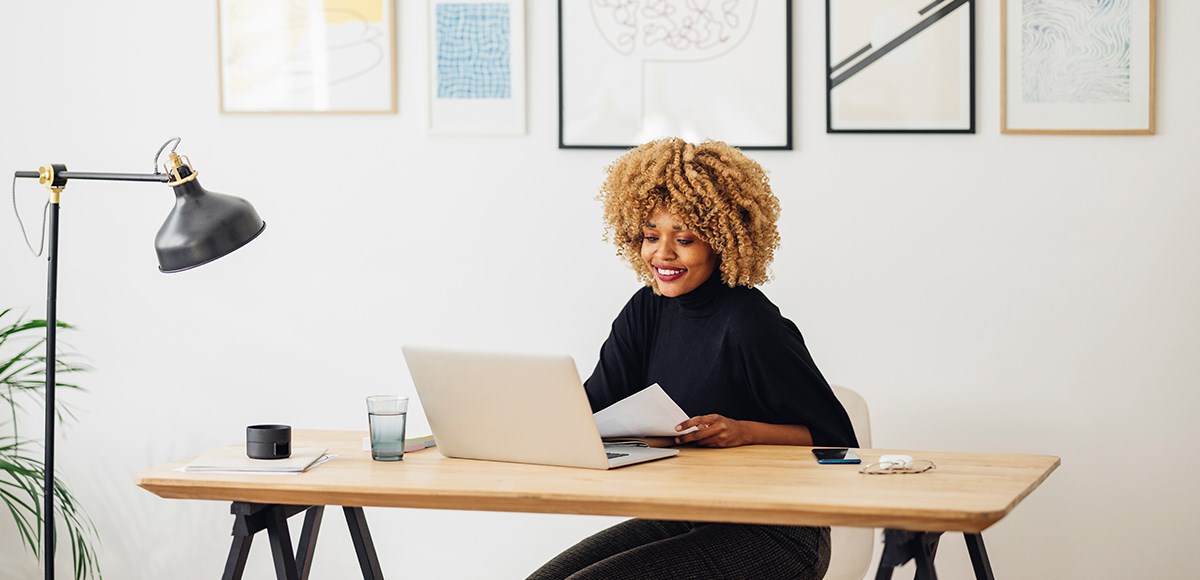 1. Clean Background
There are multiple reasons to keep your workspace and background tidy. The most obvious is to look your best during video calls and virtual meetings. You want to reduce visual disturbances by keeping the space clutter-free.
Another reason to tidy up your workspace is that studies show working in a well-organized space impacts productivity. Roughly 91% of workers would be more effective at work if they had a well-organized workspace.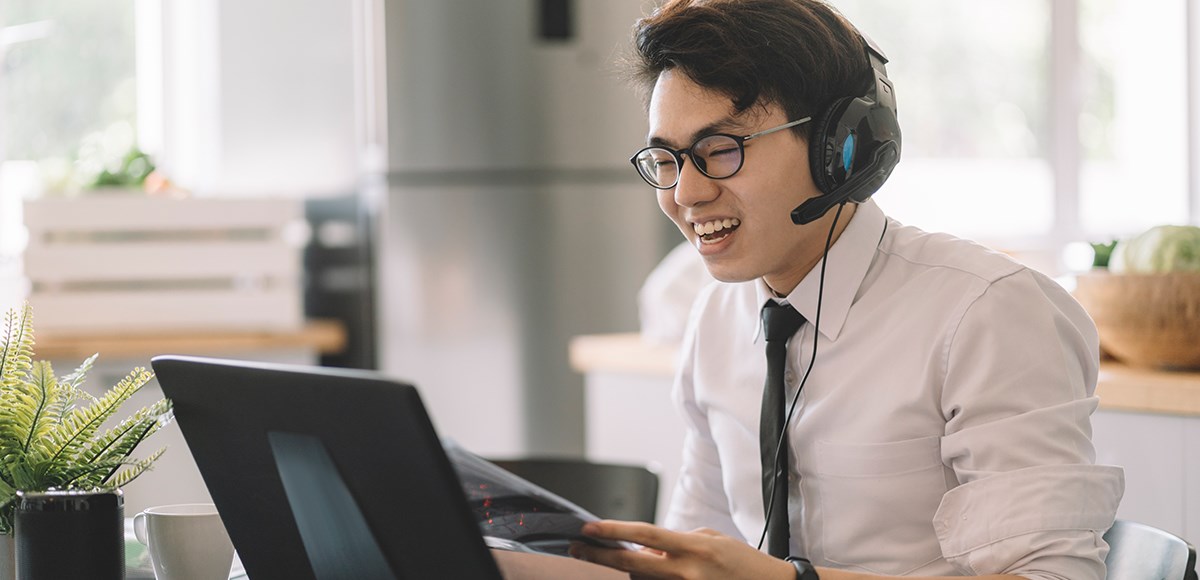 2. Proper Outfit
Again, it might seem ideal to wake up and head to your desk to begin your workday. No time wasted on getting ready. No pesky commute. However, it's essential to dress as though you were heading into the office.
If you wouldn't go to the office in your pajamas, it's probably not a good idea to work in your pajamas at home, especially if you will be on video calls and virtual meetings.
It's tempting to think that if no one is going to see you working in your pajamas isn't a big deal, but it might surprise you how much more productive you are when you dress for work.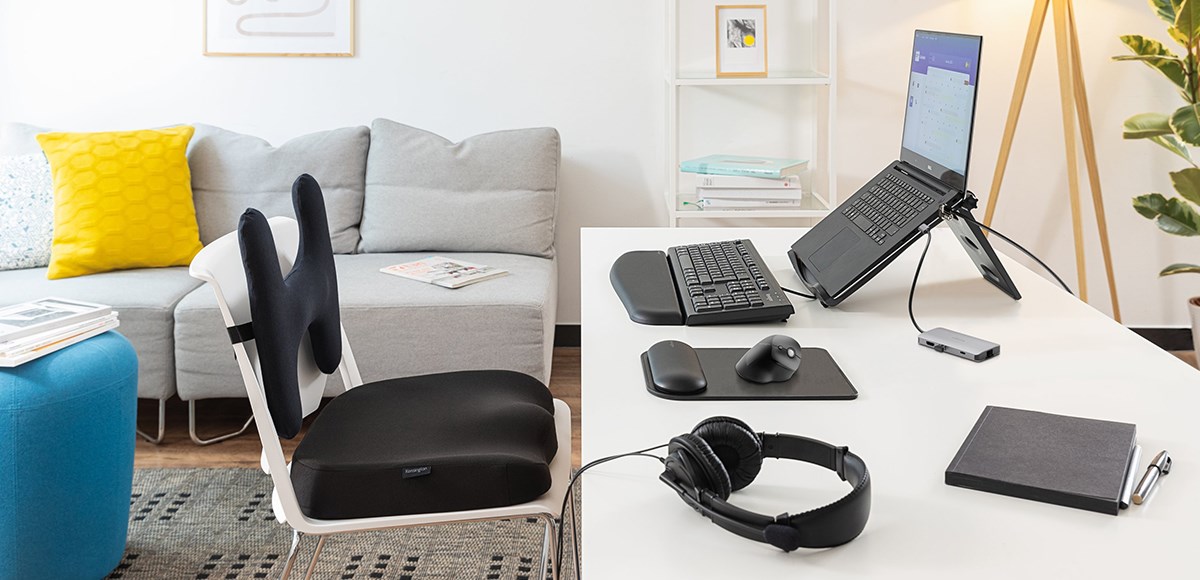 3. Ergonomic Setup 
Ergonomics is essential to the health and well-being of employees. That's why remote workers should invest in an office setup with products focused on ergonomic wellness.
The SmartFit® Easy Riser™ Laptop Cooling Stand will ensure your screen is at the correct height and distance to promote proper posture and reduce eye and muscle strain.
Taking care of proper posture when spending long periods of time sitting is also very important, and accessories such as a footrest, seat cushion and back rest will allow you to sit comfortably in your chair, regardless of your height (or stature).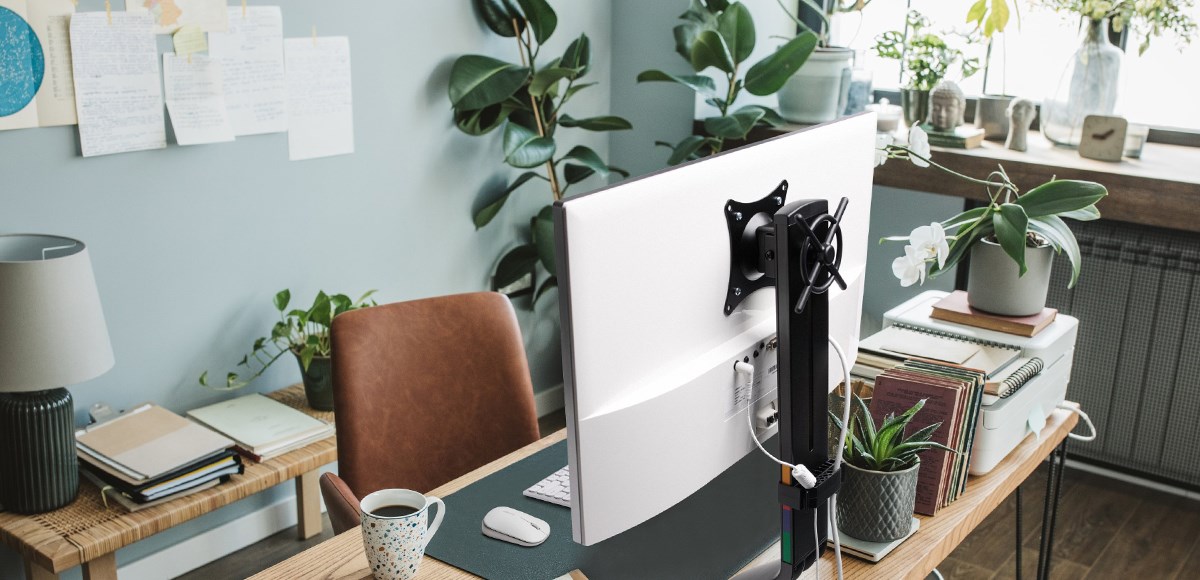 4. Comfortable Space
Once you've chosen a place for your home office, you need to make it comfortable.
Things like placing plants on your desk and bringing a little nature inside can offer a calming aesthetic that those without allergies can enjoy. People who have natural features, like plants, in their office report 15% higher levels of wellness.
There are various health benefits to having plants in your home or office. They reduce stress and improve air quality. Not to mention, they add a touch of natural beauty to any space.
You can also incorporate a sound machine to simulate sounds from nature. If a sound machine isn't something you would be interested in, try some mood music. It offers the same atmospheric effect without the sounds of birds chirping in your ears or waves crashing against the shore.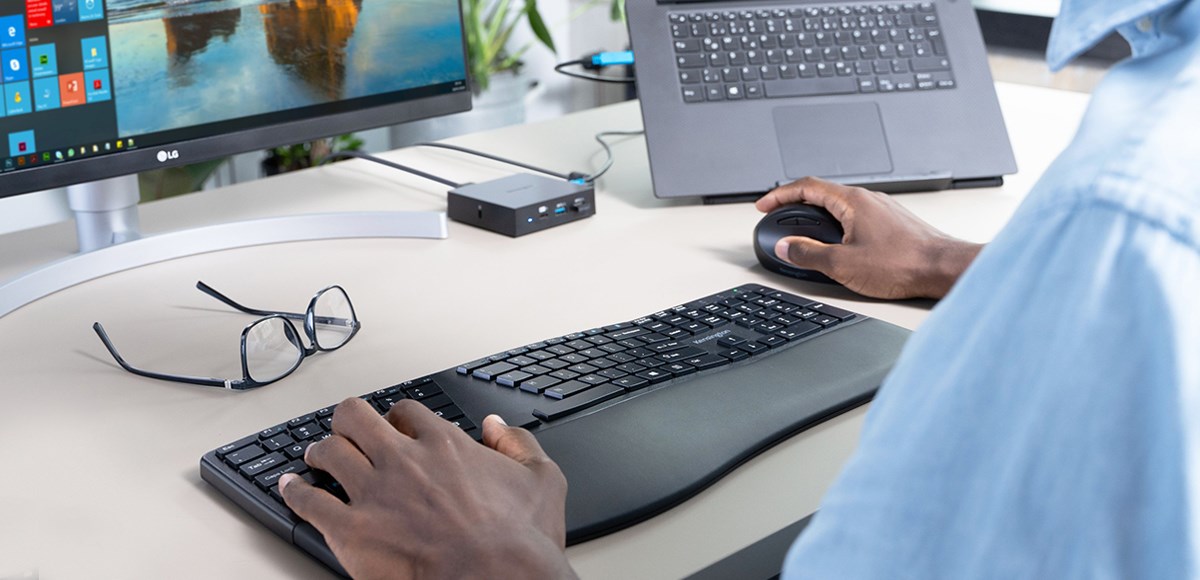 5. Right Equipment
If you snagged an old mouse or an extra keyboard from the tech closet at work when you were scrambling to set up your home office, it might be time to upgrade your equipment. 
Consider an ergonomic keyboard that will keep your hands and wrists in a neutral position to reduce strains or injuries. 
Another ergonomic addition to the ideal home office is a vertical mouse that eliminates soft tissue compression with its contoured, natural slope.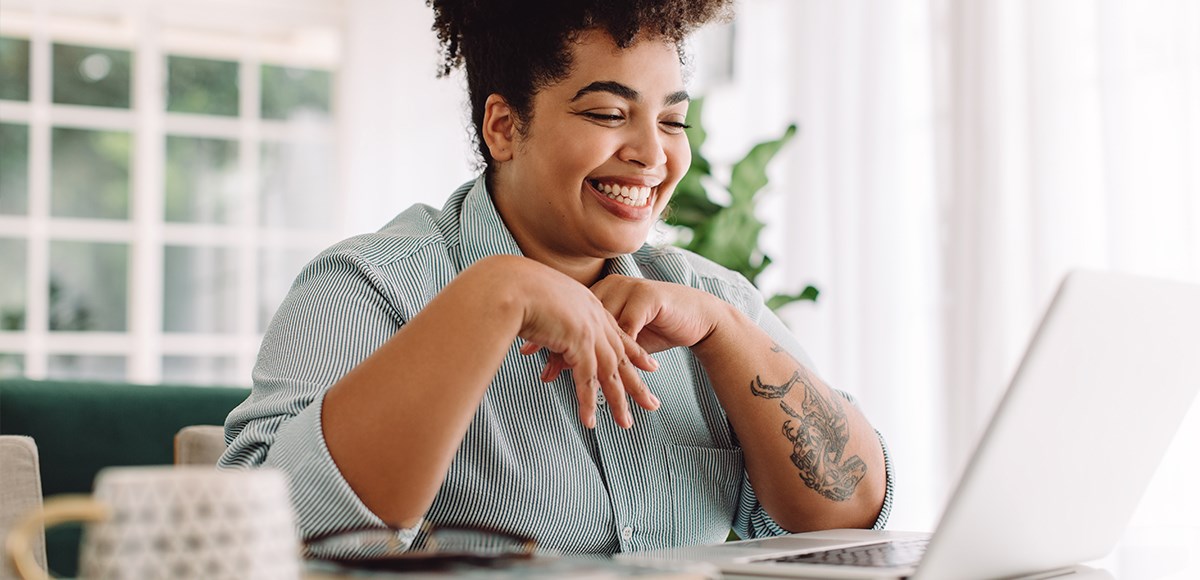 6. Space Decor
Finally, it's essential to remain inspired and motivated while working from home. Include inspirational quotes, calendars with motivating captions, and other decor designed to encourage and uplift you in your home office space.
Kensington's Home Office Setup Solutions for Remote Workers
At Kensington, we offer work-from-home essentials that promote productivity, encourage ergonomic health, and elevate your comfort level. Even if you don't have room in your house for a home office, reserve an area to dedicate to your workstation and fill that space with the essentials for the perfect remote setup at home.