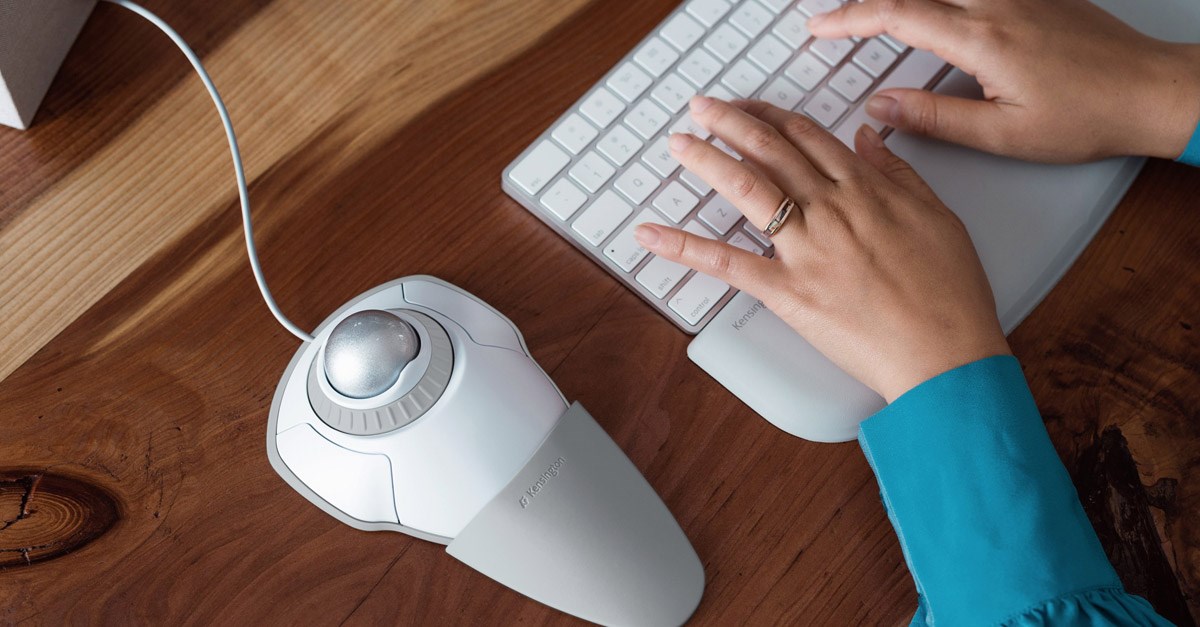 Enterprise-grade collaboration tools have been around for ages but few have made a similar impact as Microsoft Teams. Since the software giant decided to expand their Skype for Business offerings and repackaged their Team Foundation collaboration tools into an enterprise platform, Microsoft Teams has risen quickly to overtake other competitors like Slack.
Over the last five years, Teams became an essential tool in most organizations. Microsoft recently announced that they had 115 million daily active users on Teams. With video conferencing, collaboration, calling, and chat features, the Teams platform supports both small businesses and large corporations.
Getting the Most out of Microsoft Teams with KensingtonWorks™
Teams come packed with features that help you be productive from any location. Whether you're in the office, working from home (WFH), or need to stay connected while on the go, Teams keeps you in the loop and ahead of the curve.
With workflows, file sharing, custom backgrounds, and screen sharing included in the free plan, you can scale your company's digital operations quickly and easily. As Teams is an extension to Office365, most employees are already familiar with tools like PowerPoint, Word, Outlook, and the other business applications Microsoft offers.
Pairing Microsoft Teams Shortcuts with KensingtonWorks
To become a pro in Microsoft Teams, you'll want to learn the keyboard shortcuts available to help you operate the platform with minimal effort. Additionally, if you have a compatible device like an Orbit® Fusion™ Wireless Trackball from Kensington™, you can use KensingtonWorks™ to maximize your productivity and easily control different features.
Quick note – Remember that when you add Microsoft Teams to your KensingtonWorks software, use the "TEAMS" application and not the "Microsoft Teams" option. We're currently busy fixing this bug in the new version of KensingtonWorks.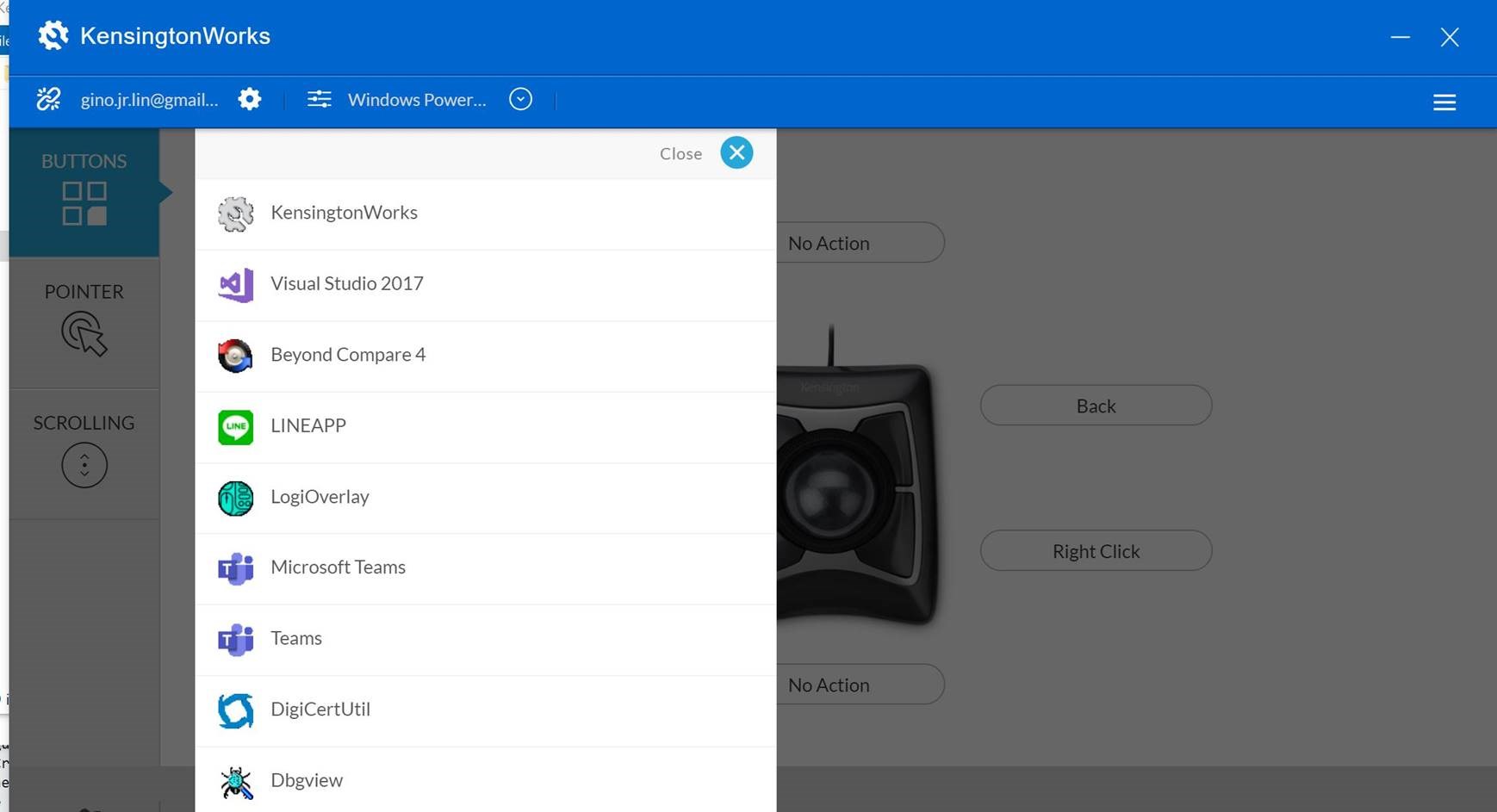 Shortcuts Every Microsoft Teams Pro Should Know
First, we'll cover the main shortcuts in teams and then move on to show how you can use these with your customizable input device using KensingtonWorks.
Shortcuts that Keep Your Team Meetings Productive
One of the first things you'll want to learn is how to activate and deactivate your microphone. When you're in a meeting, you'll want to respond when it's the right time and not interrupt other speakers during their turn. We've all seen the "You're on mute" jokes going around social media about new people learning to manage their microphones during remote meetings.
By hitting the CTRL + SHIFT + M keys together, you can quickly mute or unmute your mic.
Similarly, you can switch your camera on or off with the CTRL + SHIFT + O keys. Just by mastering these two shortcuts, you'll be able to conduct yourself expertly during online meetings.
Collaboration and Chat Shortcuts
Starting a new chat is as easy as hitting the CTRL + N keys. To quickly edit any previous message, use the Up Arrow, and to attach a file, just hit CTRL + O. You'll be able to quickly respond to other team members, share files, and reuse messages instead of having to retype from scratch.
By reducing the number of clicks required to respond or collaborate with others, you can achieve new efficiencies and maximize your productivity. 
Navigating the Teams Platform with Shortcuts
Navigating around the platform with a vertical mouse or trackball can take up a lot of time. To get around, you can use the following shortcuts:
CTRL + 1 – Opens your activity feed on the navigation rail
CTRL + 2 – Takes you to the chat feature
CTRL + 3 – Gets you to your Teams page
Additionally, you can quickly search for items by hitting CTRL + E and typing the name of the element you want to find. CTRL + / will give you a list of different locations that you can quickly navigate to.
Other Useful Teams Shortcuts You Should Know
Finally, you can let other team members know how you're feeling with an emoji by just typing the : (colon) key followed by the applicable word in the message box.
For instance, typing ":alarm_clock" into the message box will let others know you're paying attention to the time. Or if it's been a particularly rough day, you can send the ambulance emoji by typing ":ambulance" instead. If you have a favorite emoji, you can quickly find it instead of scrolling through all the images and subcategories.
To find more useful shortcuts, just hit CTRL + . (period) on your keyboard and you can see the full list of what's available.
Combining KensingtonWorks and Microsoft Teams Shortcuts
KensingtonWorks will take your shortcut skills to the next level when working in teams. If you aren't already using a trackball with customizable button configurations, now is the time to start. Depending on your vertical mouse or trackball model, you'll be able to assign your most-used shortcuts to different keys and bind them to specific applications.
Go Beyond Teams Shortcuts with Microsoft Office Support
When you integrate TEAMS to your KensingtonWorks customization, you should also go ahead and set up your other Microsoft Office applications. KensingtonWorks supports devices like the PowerPointer Presentation Remote with Virtual Laser, giving you complete control over all your virtual or remote presentations using Microsoft PowerPoint built-in presentation tools.
With KensingtonWorks, you can:
Control web browsers and launch new applications
Quickly mute your mic with a single click during video meetings
Copy text snippets from one application and quickly post it into your message box
Even use a hotkey for a button combination, making you a truly advanced user
There's a host of navigation controls and with the patented scroll ring on the Orbit Fusion Wireless Trackball, getting through long documents is a breeze. Combining the Microsoft Teams' built-in shortcuts with the customization capabilities of KensingtonWorks will supercharge your productivity while keeping you in complete control of all your tasks and team interactions.
Operating Your Teams like a Pro with Kensington
KensingtonWorks enables you to set up your workstation for ultimate productivity and efficiency. If your company is using Microsoft Teams software (and their other tools), Kensington's products integrate seamlessly with your software and hardware. You can choose from docking stations, sophisticated input devices with customizable controls, or ergonomic monitor arms and stands.
Our array of solutions will ensure you operate effectively and securely from anywhere while bringing new efficiencies to your daily workflows. Our trackballs, vertical mice, wireless keyboards, and connectivity tools will turn you into a WFH pro in no time.
If you want us to add any other shortcuts in KensingtonWorks for your favorite programs, send us your suggestions at care@kensington.com