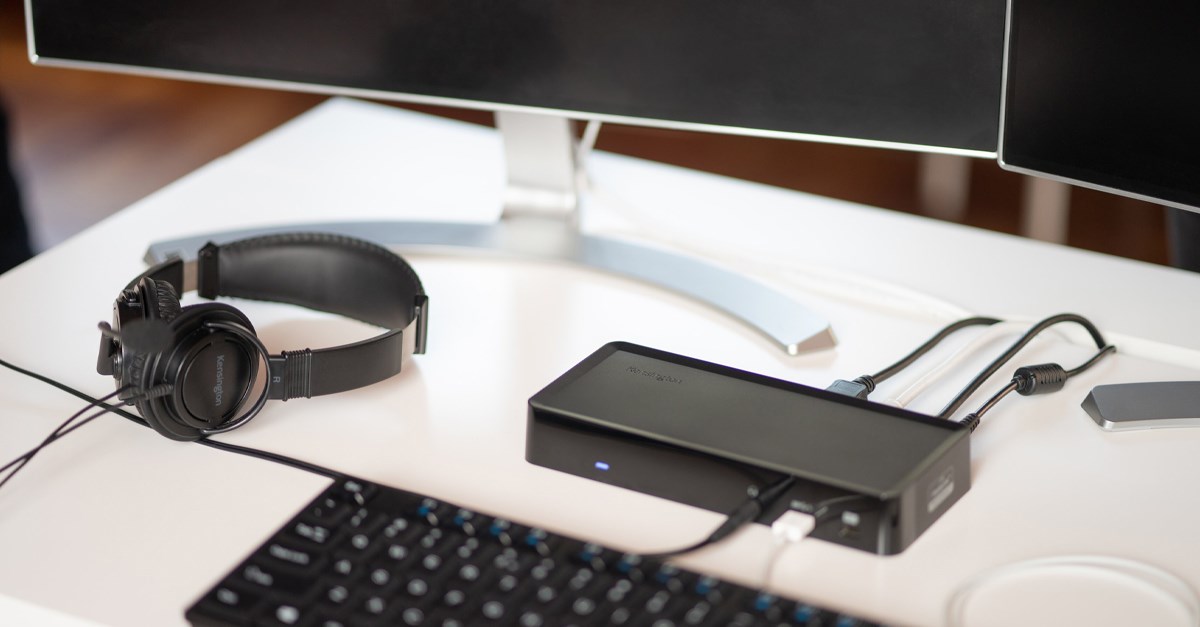 Businesses must be as efficient and adaptable as possible when deploying software and hardware solutions to their users. Two technologies are particularly well-suited for this: MSI Installation packages, which simplify the installation and maintenance of software products for end-users and IT personnel; and DisplayLink, which offers a simple way for users to add multiple displays and additional ports (USB, Ethernet, Audio, and more) to their set-up via a single cable connection, regardless of whether that user is using a Mac or a PC.
Together, DisplayLink and MSI files can vastly simplify the maintenance of technology in the workplace. By distributing DisplayLink through an .msi file, not only is the user less likely to experience errors as a result of the installation, but they will benefit from the extra ports and monitors made possible by DisplayLink technology.
These installation packages also make it easy for IT professionals to deploy the software company-wide, using either the Group Policy Software Installation (GPSI) or System Center Configuration Manager (SCCM) systems without end user intervention.
The Top Benefits of Using MSI Packages for Enterprise Installations Via GPSI or SCCM
Depending on your configuration of the packages, there are a host of benefits to distributing applications this way.
Some of the leading advantages of using MSI packages for enterprise installations:
Using MSI packages simplifies the installation and un-installation processes.
Applications can be quickly installed on a range of systems in various locations. This saves on administration costs, simplifies license fee management, minimizes support and repair costs.
Modifies applications to save space on systems.
Can be made available for on-demand installations.
Simplifies application upgrades, repairs, recoveries, and revisions.
Allows clean installation and un-installation by utilizing the Roll-Back process.
Simplifies new user set-ups as well as updating existing user set-ups.
Eliminates uncontrolled software downloads and installations on a corporate network.
Ensures compatibility with already installed applications.
Automates the software distribution process.
Applications can be installed using a service built into the operating system of the system.
By utilizing MSI packages for enterprise installations, you can optimize workstations throughout your corporation.
Why Use DisplayLink for Windows and macOS?
DisplayLink is a "must" technology to include in environments with both Windows and macOS operating systems where USB-A or USB-A/USB-C docking stations are used. This offers full support for older devices or BYOD scenarios.
By connecting a computer to a DisplayLink dock using a single USB port, a user can easily connect different peripherals – for example, dual monitors – to their station. This, in turn, allows the user to easily expand their display regardless of monitor type, and access to other peripherals that might be missing from their laptop or tablet, such as additional USB ports, an Ethernet connection or audio ports.
DisplayLink technology allows IT administrators to standardize on a universal docking station throughout an institution avoiding the need of replacing the dock once an employee changes the laptop brand, model or OS.
Make the Most of Your DisplayLink Technology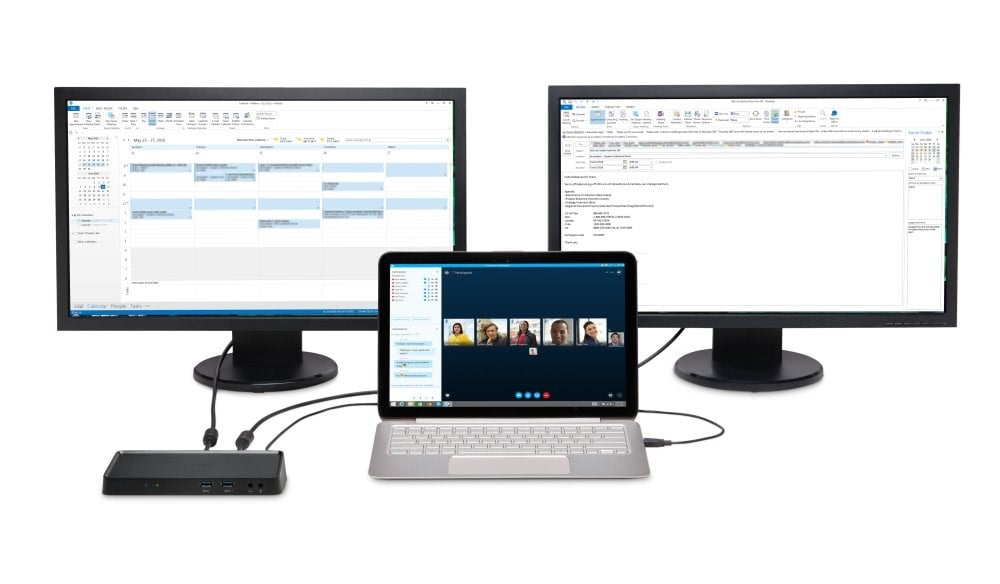 Here at Kensington, we make it easy to take full advantage of DisplayLink technology, with a variety of docking stations available to suit a range of needs.
For budget-friendly solutions, check out the SD3500v, SD3600, and SD3650 models. For a more powerful solution, see the SD4700, which supports dual monitors, includes 6 additional USB ports, a combination headphone and microphone jack, a Gigabit Ethernet port, and more.  
DisplayLink MSI Installation Process
Now that you know about the capabilities and benefits of MSI Packages and DisplayLink, follow the steps below from DisplayLink's website to get started.