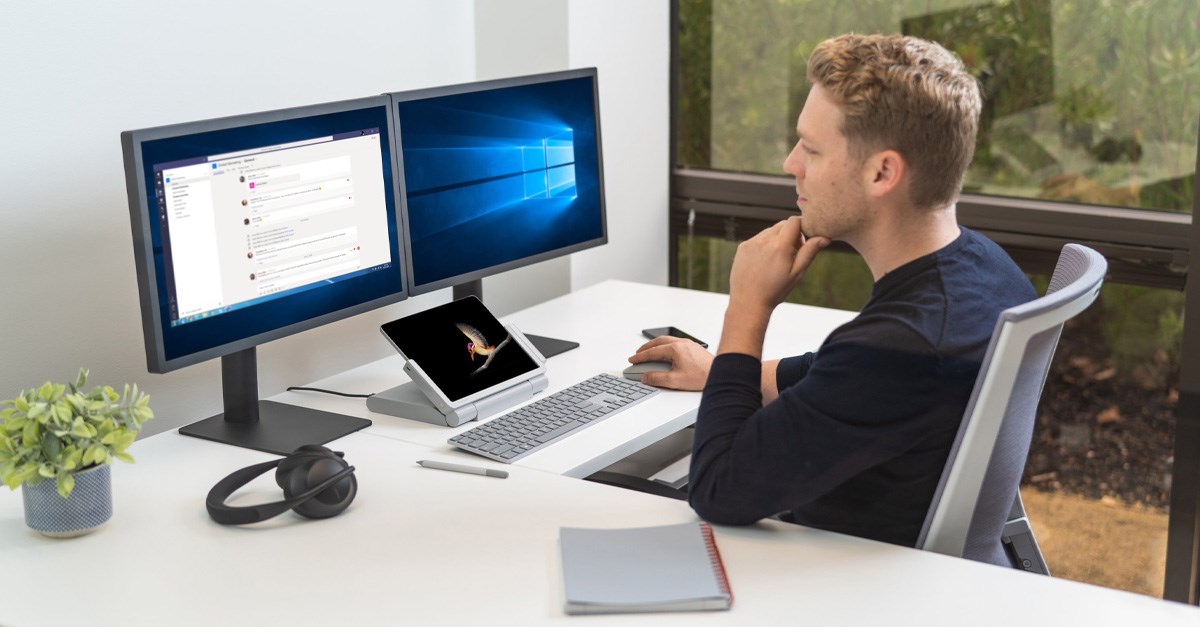 Kensington's partnerships with original equipment manufacturers (OEMs) like Microsoft give you the solutions you need. Both companies changed the world in the 20th century and led a tech revolution in the workplace and at home. Mobile computing is now the trend, thanks to cloud-based applications and faster, more secure wireless internet connections.
Whether you own a Microsoft Surface Go; Surface Pro 7/6/5/4; Surface Book 2; Surface Laptop 3; or Surface Pro X, Kensington has a solution for you and your business. We protect your devices from damage and theft, extend their working lives, and upgrade the powerful capabilities already included in the lineup.
Let's review the innovative solutions Kensington provides once again.
Discover the Best Surface Docking Stations
Kensington's SD7000 Surface Pro Docking Station is consistently recognized by critics as the best Surface docking station. It perfectly matches the aesthetic of the Surface Pro 7/6/5/4, providing two-position hinges to use it as a monitor or drawing tablet (studio mode). It supports up to two 4K monitors through HDMI and DisplayPort ports. It also has four USB 3.0 ports and one USB-C port. Headphones, a microphone, or an external speaker can be connected through the 3.5mm combo audio port, while Kensington's Security Slot provides industry-standard protection. Kensington's DockWorks™ software takes things even further, ensuring your dock always has the best performance, connection, and security.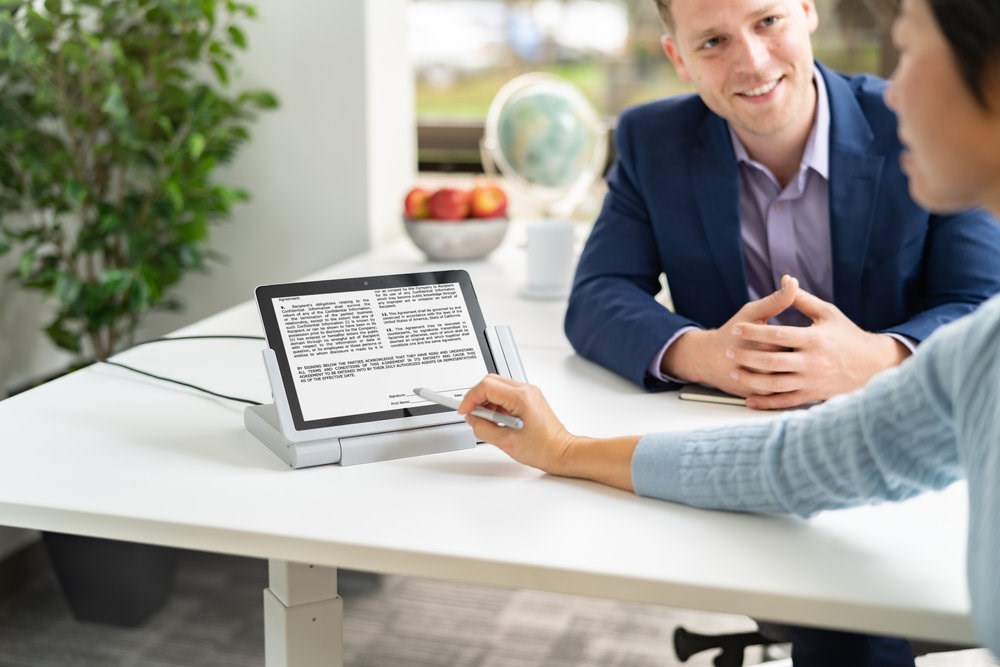 The SD6000 brings the aesthetic and power of SD7000 to Microsoft Surface Go. It combines four USB-A 3.1 ports, one USB-C 3.1 port, wired Gigabit Ethernet, and support for up to dual 4K to unlock the power of Surface Go; making it the ideal solution for vertical usages like Point-of-Sale (POS) setups all the way through to your personal desktop needs.
The SD1610P USB-C Mini Mobile Dock is an ideal docking station for Microsoft Surface Go, Surface Book 2, Surface Laptop, and Surface Pro X. Its small form factor won't take up a lot of space on your desktop. That said, it still supports up to a single 4K monitor, USB-C 60W power pass-through, three USB ports, and wired Gigabit Ethernet. It's Designed for Surface for plug-and-play capabilities.
A world-class three-year warranty backs all of Kensington's Designed for Surface docking stations. This ensures our expert service team easily covers any issues you have.
The Best Cases for Surface Pro and Surface Go
A mobile device needs physical protection from drops, spills, and the elements. Nothing can stop you when you have one of the best cases for Surface Pro and Surface Go from Kensington. Our cases are built to MIL-STD-810G drop-testing standards and are TAA compliant for use in government agencies. They won't get in the way of using your built-in Surface features either.
The self-adjusting hand strap and kickstand opening enable quick office setup anywhere you're working. They can be secured with Kensington's industry-leading locks (see below). Your Surface Pen is easily accommodated too.
If you own a Microsoft Surface Go, view our K97454WW BlackBelt™ Rugged Case for Surface Go. It provides unobstructed access to all your Microsoft Surface Go features. You can easily attach/detach the Type Cover, store your Surface Pen, and fold/carry your device with the integrated silicon hand strap.
For Surface Pro users, K97950WW BlackBelt™ 2nd Degree Rugged Case for Surface Pro 7/6/5/4 offers a truly rugged solution that is built to last in even the harshest of environments.  
You'll love the K97550WW BlackBelt™ Rugged Case with Integrated CAC Reader if you need CAC reader access. Its FIPS 201-compliant smart card reader supports class A, B, and C security protocols, giving you the ultimate in device protection.
Find the Best Surface Locks
The last thing you need is for your Surface to be stolen. That's why Kensington pioneered the industry-standard Kensington Security Slot and the MicroSaver 2.0 lock. In fact, there are several custom designs among the best Surface locks in our inventory.
Kensington's Keyed Cable Lock for Surface Pro and Surface Go is a reddot design award winner that non-obtrusively secures your Surface devices. The Keyed Dual Head Cable Lock for Surface Pro and Microsoft Surface Go offers both Surface and accessory security with its secondary MicroSaver lock, making it an ideal solution to secure your Surface as well as an external monitor or another peripheral device. The Locking Bracket for 13.5" Surface Book with MicroSaver 2.0 will secure your Surface Book 2 and Surface Laptop 3.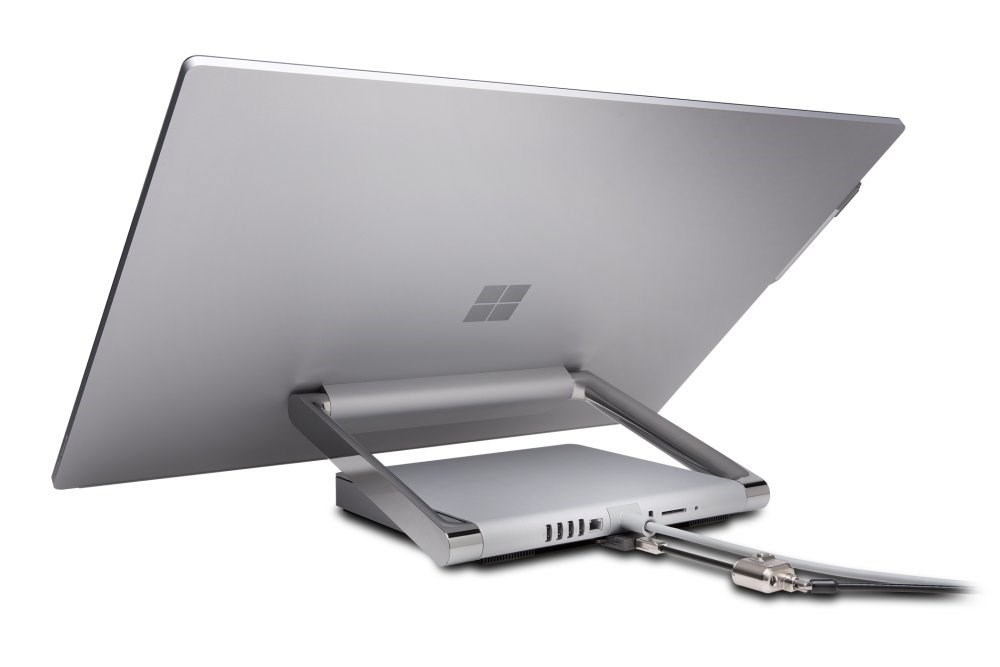 There's even a Locking Kit for Surface Studio you'll find handy if you own this coveted product. If you're running an office with multiple Surface devices, the Lock & Charge Station for Surface Devices will optimize security while up to 12 Surface devices charge.
See the Best Privacy Screen for Surface
Privacy screens that are Designed for Surface serve multiple purposes. They reduce blue light and restrict viewing angles to +/-30 degrees (protecting you from visual hacking), without interfering with your touchscreen's accuracy. Kensington creates multiple privacy screens custom-fit for the full range of Microsoft Surface devices.
The FP123 Privacy Screen for Surface Pro 7/6/5/4 was created in partnership with Microsoft, so it fits the exact screen specification of Surface Pro. Similarly, FP10 Privacy Screen for Surface Go was also designed specifically for the Microsoft Surface Go. You can use Kensington's custom-fit Privacy Screens for Laptops to protect the Surface Book 2 and Surface Laptop 3.
Kensington has the best privacy screen for Surface, no matter which device you own.
Touch the Best Biometrics Fingerprint Keys for Surface
Microsoft added next-gen security to Windows devices with Windows Hello and Windows Hello for Business. This solution allows for fingerprint, facial recognition, and other biometrics login capabilities. Kensington takes this technology one step further with the best biometrics fingerprint keys for Surface.
Our VeriMark™ Fingerprint Key is Designed for Surface while integrating FIDO U2F. It's compatible with all the most popular password management tools, like Dashlane, LastPass, Keeper, and RoboForm for unparalleled security.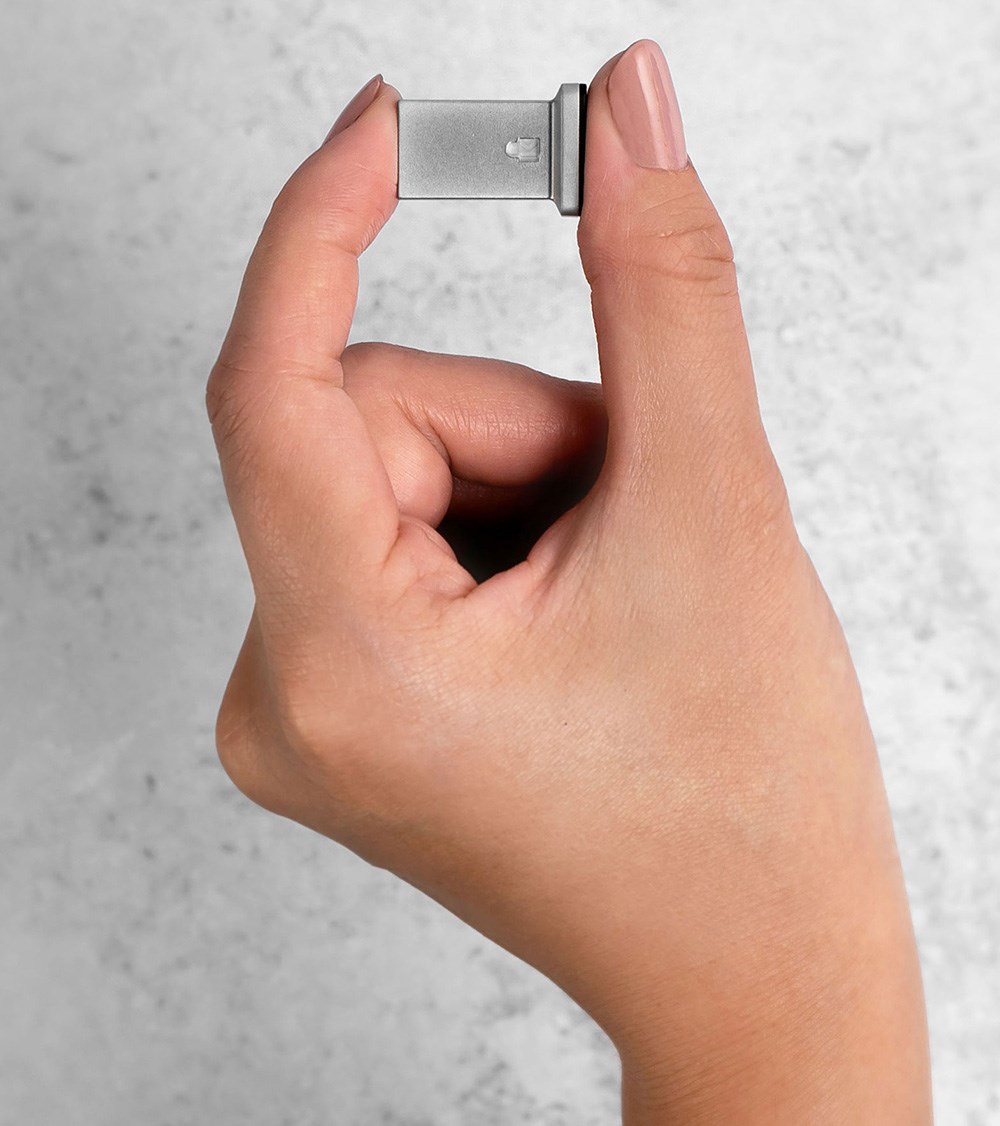 You can carry that security over into all your Windows-based business devices, with the VeriMark™ Fingerprint Key. VeriMark™ IT Fingerprint Key is also a great solution for corporate Windows-based deployments that desire all the benefits of Windows Hello for Business, as well as support for Windows-based applications like Azure, Active Directory, Office 365, Skype and more. Overall, these products provide 360-degree protection for every user of every device in your business, thanks to Microsoft and Kensington.
Get Started Today
Kensington has a rich history of partnering with the top device manufacturers, including Apple, Microsoft, Google, HP, Dell, Lenovo and more. This ensures you get accessories that match the aesthetic of your favorite devices while adding more value to the package.
With the right accessories, you can extend your Microsoft Surface's connectivity, productivity, and functionality. Give it a longer life with more power and protect it from damage. See for yourself the difference Kensington's "Designed for Surface" accessories make.
Browse Kensington's full lineup of accessories designed for Microsoft Surface products today!