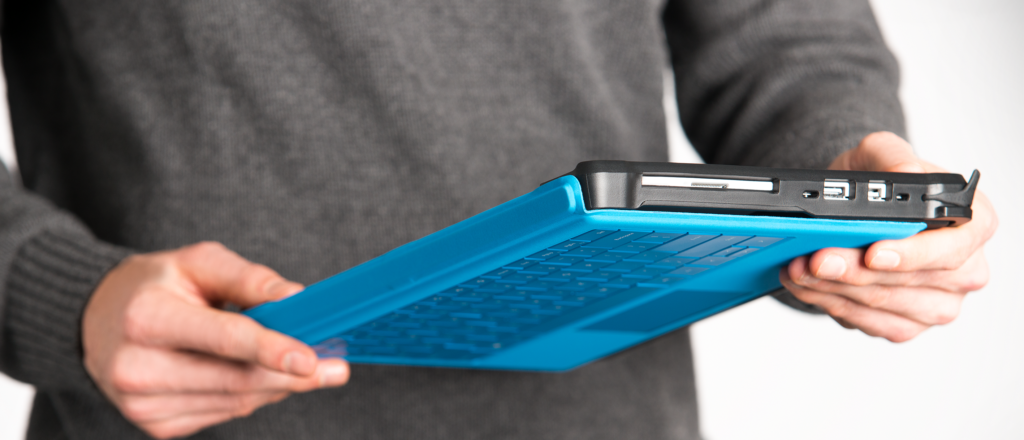 More and more businesses are making use of tablets for POS, and why not? They're incredibly versatile, and can be customized to your company's specific needs. Some of the most popular tablets even come with accessories that can help integrate them seamlessly into your business.
If you haven't introduced a tablet into your business yet, you may want to think about how they could make a difference. Tablets can be used for all sorts of purposes. Whether you're using them to display messaging or imagery, to take payments or orders, or for customer interactivity, tablets provide a great deal of versatility. With a range of apps that can be loaded onto your tablet, it can do everything from stock control to payment processing. They're perfect for small businesses in need of a multitasking device, and with apps like ePosNow, LightSpeed and Shopkeep offering all the business management tools you might want, it may be time to turn to the cloud. If you're ready to ditch the cash register, mobile payment handling can also be a breeze with the right plug-in such as Square® or PayPa® as you can just swipe your customer's credit card through a Payments Enclosure.
Integral to any tablet-based system is a safe case to keep your investment protected from the everyday bumps and scrapes it might encounter, whether you're on a building site or working the restaurant floor. Kensington's adaptable range is called SecureBack™ Tablet Security and whatever your line of work, there's a case in this range for you. For maximum protection in more mobile environments, you can select a Rugged Case which has heavily protected bevelled edges to keep the screen protected from scratches, and thick bumpers to absorb impacts from accidental drops.
For businesses wanting to integrate a stationary POS tablet on a countertop, Kensington has a bundle available for the iPad Air that includes an enclosure, stand and ClickSafe® Keyed Lock for maximum security to keep the tablet safe from theft.
Whichever model works best for your business, the SecureBack system allows you to add on a whole range of accessories. Particularly popular in the restaurant and hospitality trade is the hand strap. The hand strap secures the tablet comfortably to the palm of the hand, so that orders can be taken with a stylus or finger, without fear of the tablet being dropped.
A tablet also can serve a multipurpose display screen, so you can use it as an advanced digital photo frame to display an advertising message, an agenda for a meeting, or simply to display special offers. Kensington's Adjustable Kickstand snaps soundly into the SecureBack case, and offers a 180-degree range for displaying to the viewer, while remaining completely stable.
In addition to the Secureback products, Kensington had partnered with Heckler Design to offer select WindFall® Stands and Frames to fit the iPad Air®, iPad mini™, iPad Pro™, Surface Pro™, Galaxy® Tab, and Dell® Venue. These elegant tablet stands and frames add functionality and a modern look to any retail or hospitality environment.
There's never been a better time to wave goodbye to bulky cash registers and card payment machines, and interact with your staff and customers with tablets. The days of tethered technology are well behind us — Kensington's POS tablet accessories make it possible for you to make the transfer to POS tablet systems both securely and safely.