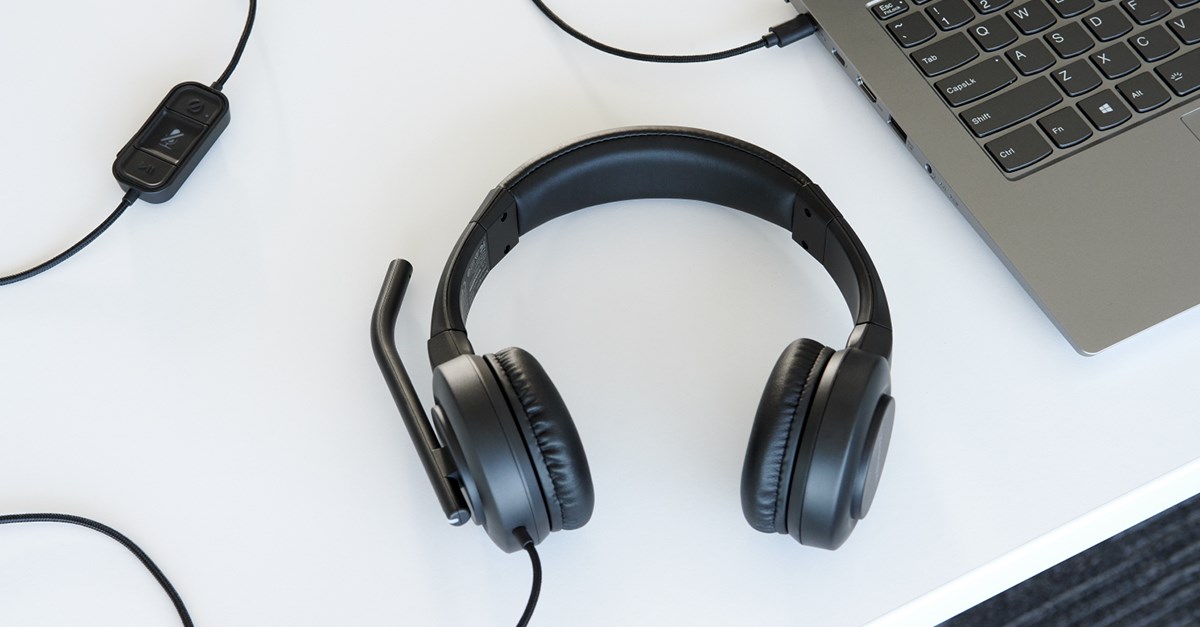 Anyone who has spent time working from a home-based office or a noisy office knows that the quality of your headset matters and is vital to productivity. A cheap headset (or not having one at all) is bad for business. Students who need headphones for digital learning struggle with these same challenges.  
Many companies have transitioned to a work-from-home model, call centers are looking for a professional, cost-effective headset option, and students need a better headphone experience without breaking the bank. 
That's where Kensington comes in. We are proud to introduce the latest innovation in our Professional Video Conferencing ecosystem, the H1000 USB-C On-Ear headset with a built-in microphone. 
Introducing Kensington's Most Attractive Solution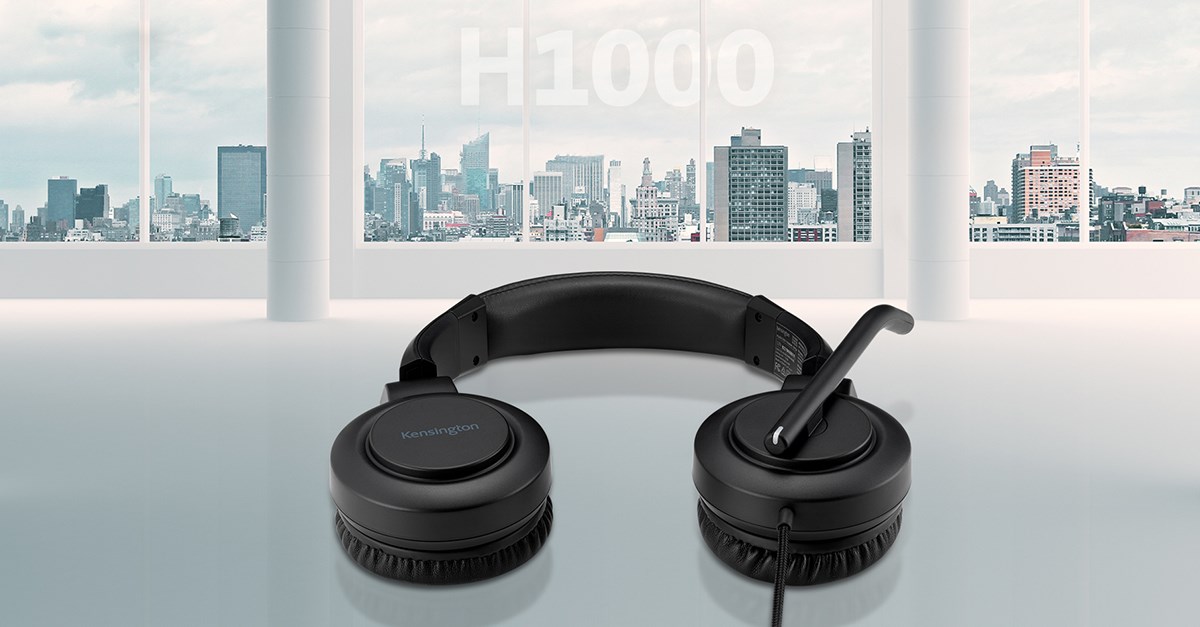 The H1000 USB-C On-Ear Headset from Kensington is one of our most attractive headsets. This wired solution is cost-effective, and great for productivity. 
Many headset users do not get the features they need or would like to have with headsets at the same price point. They think sacrificing functionality and features is necessary when shopping for affordable devices. At Kensington, we disagree. 
As part of our line of Professional Video Conferencing products, the H1000 is a professional headset at an affordable price. It delivers a comfortable, ergonomic on-ear design, advanced in-line call management controls with LED indicators, a noise cancellation microphone, and universal compatibility.
The H1000 is designed with professional features, to solve some pain points in order to make working from anywhere more productive.
Needing a quick and easy headset to start your workday?   
This simple plug-and-play solution works with popular calling applications (Teams, Zoom, and more) and operating systems (Windows, macOS, and Chrome OS). Another great feature of this headset is the six-foot braided cord.
This allows you the freedom to move around your desk while remaining connected during your calls. Need to grab your report to discuss during the teleconference? No problem with the H1000 headset by Kensington.
Is your current headset uncomfortable and you're looking for all-day comfort?
The H1000 provides an ergonomic on-ear design that is comfortable for all-day use. The ergonomic, lightweight design provides users with an adjustable, secure fit. Adjust the leatherette headband and earcups for your ultimate comfort and wear the rotating microphone on either the right or the left side, according to preference.
Noise quality matters, hear and be heard.
Designed to enhance how working professionals and students communicate, the H1000 supports an adjustable microphone with directional noise-canceling (DNC) technology. The microphone suppresses distracting sounds such as keyboard clicks and nearby voices, and its sidetone confirms you are being heard.
Ever been on mute when you were talking?
The H1000's 40mm drivers deliver an advanced audio experience with HD voice support, and the device's integrated pro in-line controller with LED indicators give quick access controls to easily mute or unmute. In addition to playing, pausing, volume, and managing your busy life to help you stay focused.  
Eliminate unwanted distractions, such as colleague interruptions on a call.
The integrated LED indicator on the back of the headset's microphone turns red and remains lit while using the device to minimize colleague interruptions by keeping those around you informed, allowing you to stay focused for hours.
The H1000 is designed to enhance an integrated audio experience, so you spend more time being productive. Features include:
Works with Microsoft Teams, Zoom, Windows, macOS, Chrome OS, and more
Ergonomic on-ear design for all-day comfort
270° rotating microphone can be worn on either the left or right
A directional noise-canceling (DNC) microphone suppresses distracting sounds
Quick access to volume, play/pause, mute, and busy buttons
Integrated busy light to minimize colleague interruptions
A long 6ft (1.8m) USB-C cable provides freedom to stand during extended calls
What Makes Kensington's H1000 the ideal Solution?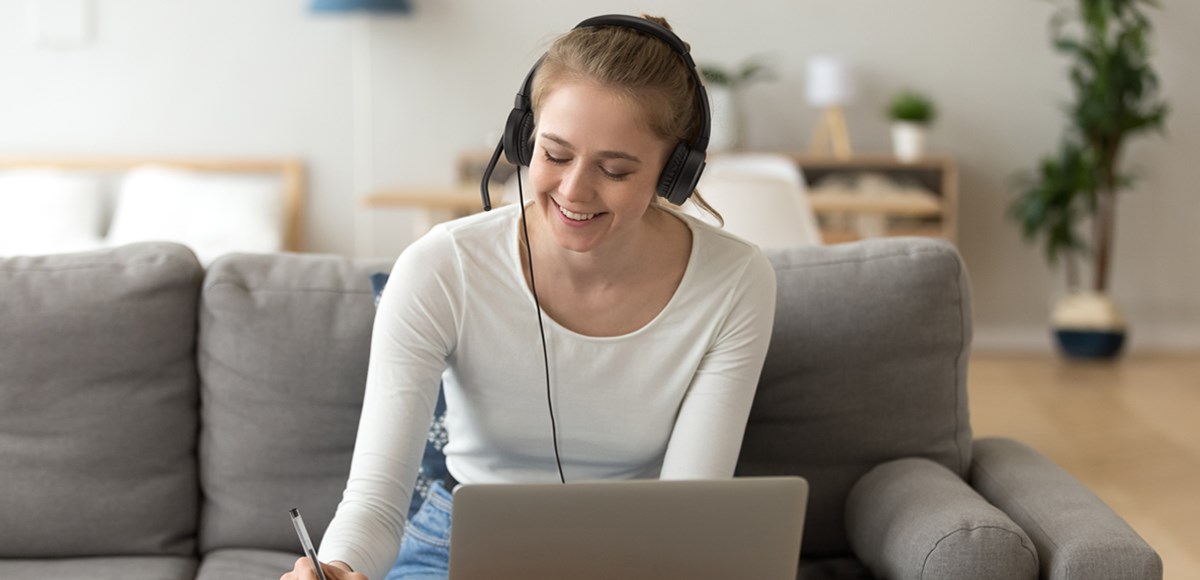 Simple, its streamlined design contours to fit, so it doesn't feel awkward while you're wearing it.
It's less than ideal to constantly adjust to the feeling of a bulky device on top of your head. From headphones to VR headsets, consumers are frustrated with the size of some headsets.
The H1000's sleek design makes it easy to forget you even have it on. It is part of our line of professional video conferencing solutions, ideal for anyone working in the office or on the go.
Kensington's Latest Evolution
At Kensington, we are dedicated to providing office workers, remote professionals, and digital nomads with the computer equipment and accessories they need to design the ideal workstation. 
We offer a vast collection of ergonomic devices, portable tech gear, and whatever else working professionals like you need to create a happy, ergonomic, and productive workspace, even when working outside the home or office.