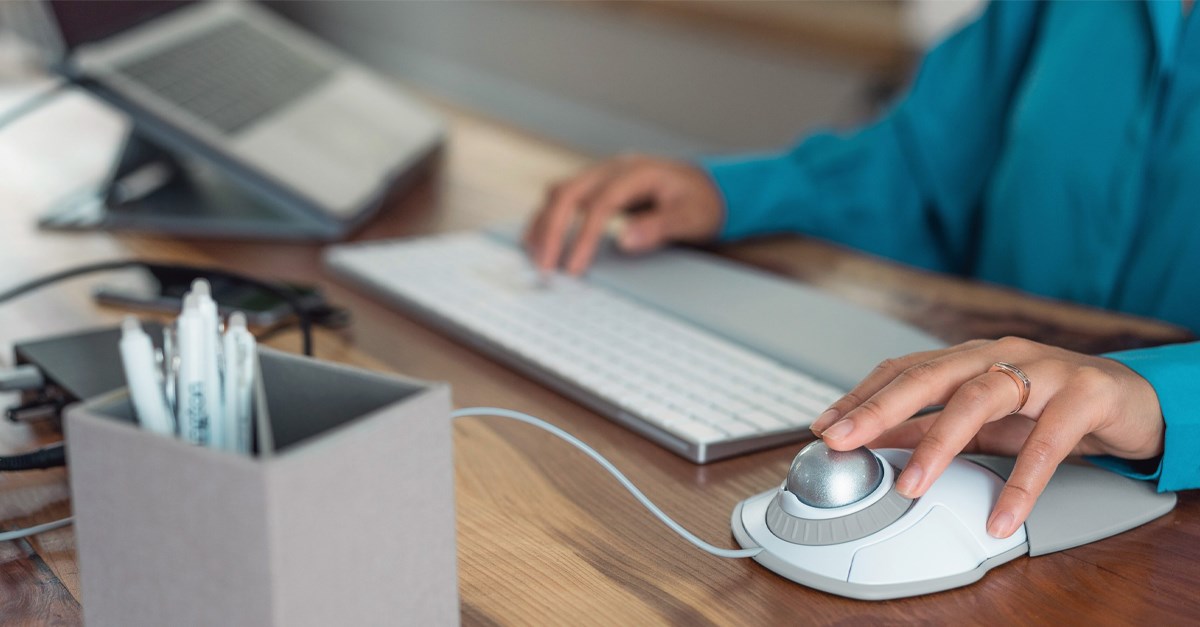 The Kensington trackball legacy continues with the latest additions to the award-winning Orbit Trackball with Scroll Ring: Orbit Trackball with Scroll Ring — White and the Amazon-exclusive Orbit Trackball with Scroll Ring — Space Gray Ball. This color expansion was introduced to complement your desktop and office aesthetic, with the features that make the Orbit Trackball the popular choice of professionals everywhere for everyday productivity.
You'll still find all the out-of-this-world features, comfort, and precision you've come to expect from our Orbit with Scroll Ring lineup of trackballs, but new color schemes made to fit into any workspace. If you're yearning for better ergonomics with more support for your shoulder and wrist while taking unprecedented control over your cursor in a smaller space, switching from a mouse to an ambidextrous trackball with customizable buttons and a scroll ring may be exactly what you need.
You asked for it, and we're bringing this new color expansion to the same award-winning trackball design.
Bringing Your Trackball into Orbit
Kensington's acclaimed Orbit Trackball is built from the ground up to provide unparalleled efficiency that increases your capacity to produce quality work. Plug-and-play compatibility, along with an ambidextrous design, makes the Orbit with Scroll Ring easy to integrate into existing office workstations. There's no need to worry about a lost connection or dead batteries with a reliable wired USB connection.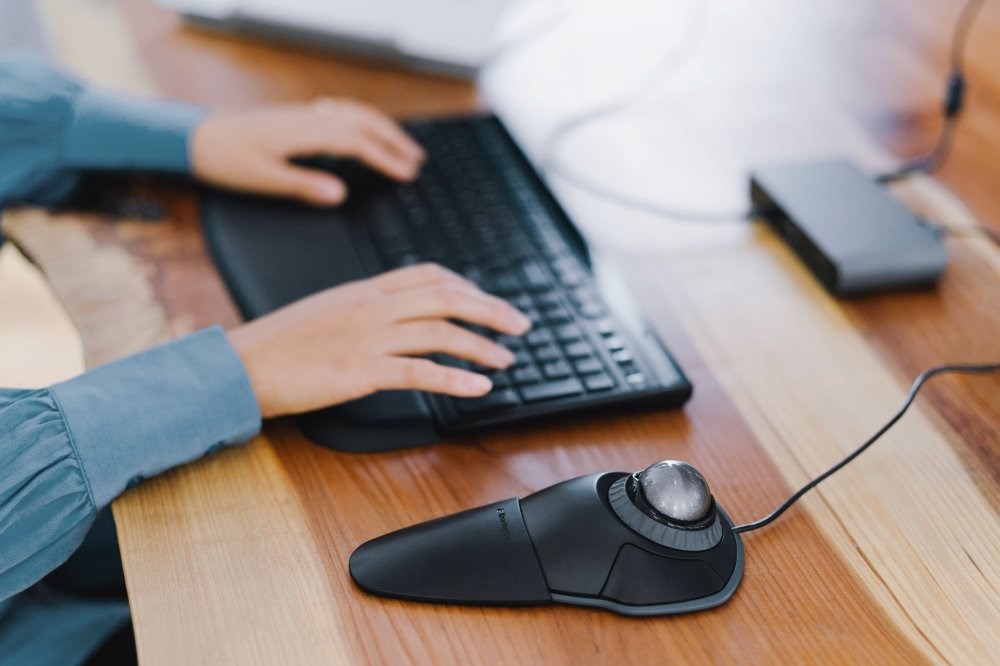 This color expansion combines our world-class trackball with personalization to become the ultimate professional's choice. Our Space Gray 40mm Ball has been specially engineered as a perfect sphere, with a hard surface that ensures the most precise tracking and control. Meanwhile, our proprietary optical tracking technology improves cursor accuracy while decreasing the necessary hand movement to make your work more efficient.
Orbit's award-winning Scroll Ring adds another level of control, replacing the traditional scroll wheel of a mouse with an easily spinnable dial that makes it easier than ever to move up and down web pages and long PDF or Word documents. Just think of how much time you'll save scrolling through terms and conditions for all the software licenses and updates in your business.
Just make sure you at least perform a cursory check to ensure you're not giving up your soul or firstborn before accepting those T&Cs.
Customizing Your Orbit Trackball
Orbit with Scroll Ring doesn't just come in personalized colors to fit your office – Kensington's free TrackballWorks™ software provides the ability to program a wide variety of customizable functions to each of the two buttons. You can also adjust the cursor and scroll speed of the trackball and scroll ring to fully customize the digital and physical footprint.
The Orbit Trackball with Scroll Ring also includes a soft, detachable wrist rest that leaves you feeling comfortable with the ergonomic support you're getting. You just will not believe how amazingly soft and comfortable this wrist rest is. We absolutely can't oversell it enough. The wrist rest is even ambidextrous, so it's ergonomic if you're left-handed or right-handed.
You can install Kensington's K72500WW Orbit Trackball with Scroll Ring – White and K75327WW Orbit Trackball with Scroll Ring – Space Gray Ball on a desktop workstation or mobile workstation. They are plug-and-play compatible with both PCs running Windows and Mac machines, making it a versatile trackball. Here are the minimum system specifications to install:
Windows 7,
Windows 8,
Windows 8.1,
macOS 10.8,
Windows 10,
macOS X 10.11,
macOS 10.10 or above,
Chrome OS 44 or above,
macOS 10.9,
macOS Sierra 10.12,
macOS 10.13 or above
Orbit with Scroll Ring Color Expansion
Kensington's Orbit Trackball with Scroll Ring is one of our most popular accessories, and we're excited to announce the color expansion for this line. Orbit Trackballs have been trusted for years to provide optimal precision and control to workplaces across the galaxy.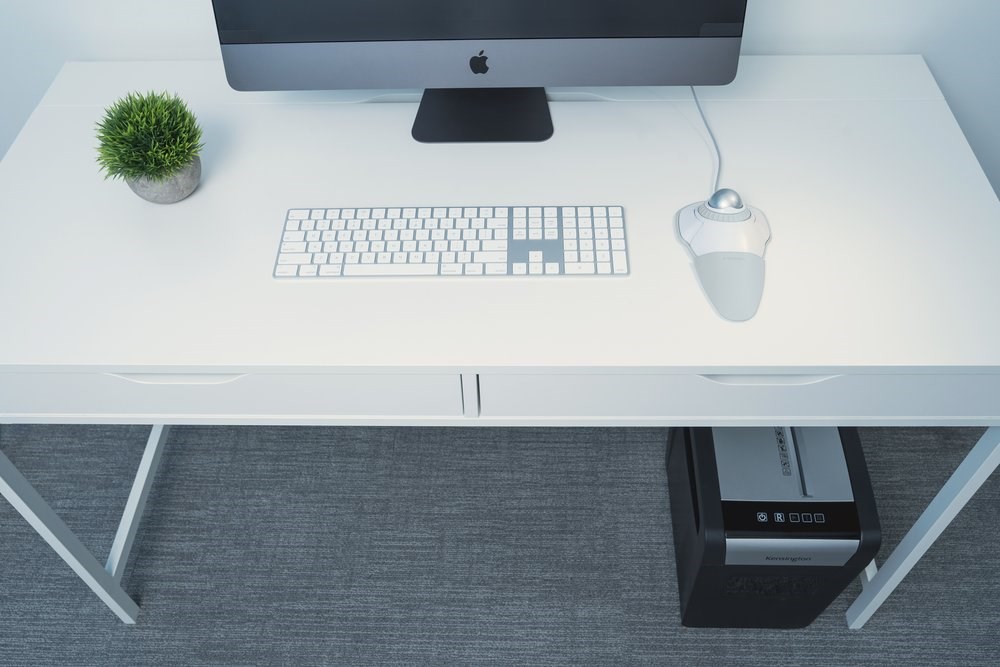 If aesthetics were holding you back from taking the plunge and replacing your old mice, then you no longer have an excuse. These two new color schemes are sure to please even the most discerning of buyers, thanks to Kensington's world-class engineering and dedication to customer satisfaction. We take our customer input seriously, so we're happy to release color combinations you want.
The Orbit Trackball with Scroll Ring is the height of ergonomics and comfort, and it's guaranteed to launch your productivity into hyperspace. Kensington's trackballs are the talk of the entire universe, and you should stop by to find out why.
Click here to check out our latest color expansion to the Orbit with Scroll Ring, or check out our wide selection of trackballs, mice, and other computer input devices.