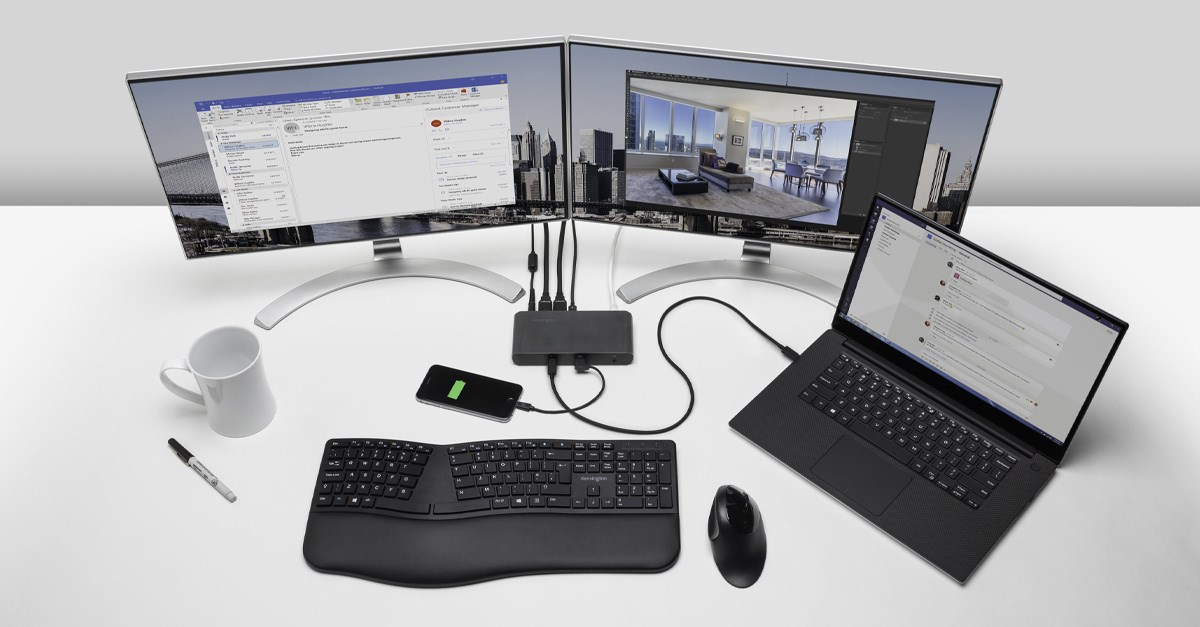 Today's offices involve BYOD (Bring Your Own Device), shared workspaces, hoteling, hot desking and agile workspace environments. Businesses need hybrid docking solutions that are as versatile as they are. Kensington's ProConcierge program is here to help.
With ProConcierge, professional Sales Technicians work directly with you, one-on-one, to ensure your business has the exact equipment you need to be successful. Best of all, you get to try before you buy, so you're never stuck with a docking solution you don't like. It's just one of the benefits Kensington provides for customers.
Check out how different work environments can benefit from Kensington's hybrid docking solutions.
BYOD Policies
The BYOD market is expected to reach $367 billion by 2022, making it a growing trend in businesses. Pretty much any business employing subcontractors uses BYOD. Think of ride-sharing companies, like Uber and Lyft. Or delivery companies like Postmates and DoorDash. These companies rely heavily on the infrastructure of employee-provided cars, smartphones, and other equipment. None of these companies would exist if not for BYOD.
Even seasoned companies like IBM, SAP, and Blackstone use BYOD policies.
According to Cisco, companies save $350 per employee a year using BYOD policies. Dell surveyed Gen Y and discovered 61% have more effective personal devices than business devices. With BYOD policies, employees bear the burden of depreciating assets. It's a huge savings for companies looking to scale large enough to compete.
Shared Workspaces
Shared workspaces are becoming more popular. There are over 18,700 coworking spaces available globally, including coworking spaces such as Impact Hub. Some businesses are even learning to generate revenue by subleasing available office space in their commercial buildings. This is a great way to leverage your existing resources, although IT infrastructure needs to be upgraded appropriately.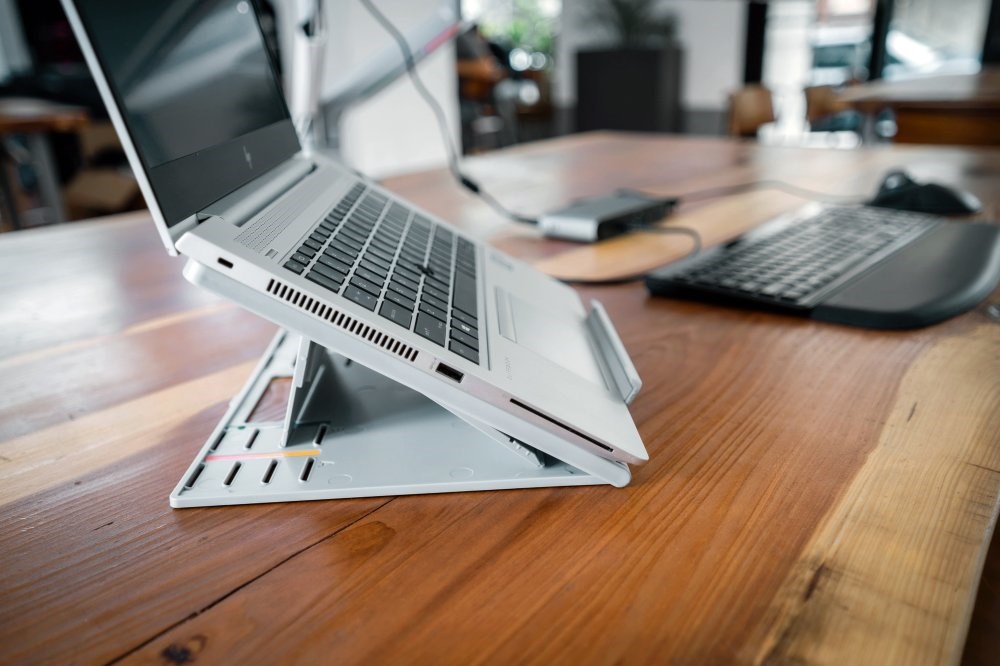 Shared workspaces provide an office environment for the country's 57-million freelance workers. Remote workers sometimes find working from home isn't the dream they hoped, hence the need to work among other people. Isolation from the rest of the team often leads to psychological consequences such as loneliness and depression.
Hoteling and Hot Desking
More businesses, like Deloitte and Microsoft, are embracing hoteling, where employees reserve a workspace prior to coming into work each day. Hoteling transforms the office into a hospitality hub, while the commercial real estate owner dynamically manages vacancies. Deloitte reports companies in Switzerland are experiencing a productivity boom from hoteling.
If only 30% of your workforce is going to be in the office, you can turn off the utilities for the other 70% of the building and conserve money. This makes your business greener, something that Millennials and Gen Y increasingly expect from their preferred brands.
Hot desking is similar to hoteling, but there's no reservation system. Employees are encouraged to sit in the available spaces. This creates a collaborative environment where teams work with each other more effectively. Credit
Agile Workspace Environments
Agile workspaces focus on activities instead of clocking in to a traditional work location. Employee task completion is what ultimately matters, which is what's fueling the gig economy. Businesses like Mite uses agile workspaces to turn work into an activity, instead of a place.
Think of it like a sales position – you pay your salespeople commissions based on the sales they make. If they're not making sales, they're not paid. Neither is your company. Using agile workspaces, you get more done without paying for employee downtime and other overhead costs. It's a winning situation. You save money, and employees are incentivized to accomplish all goals.
Using Hybrid Docking in Any Business Environment
SD5500T/SD5550T is a hybrid dock that supports all of the above modern workplace environments. It's compatible with Thunderbolt 3 and USB-C laptops with support for Dual 4K, up to 40Gbps data transfer speeds, device charging up to 60W, and more. It's DockWorks® compatible and includes Kensington's security slot for maximum compatibility and security. This will keep any employee devices performing and complying with your company's standards.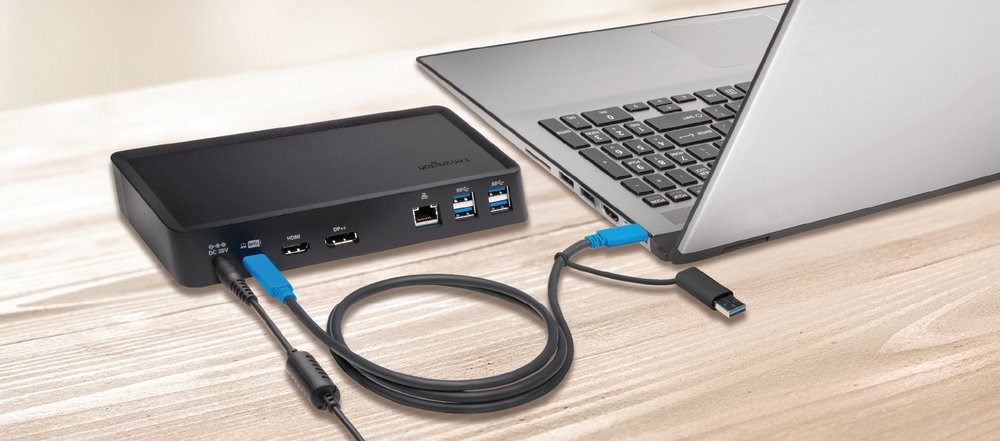 SD4900P/SD4750P/SD4700P all support newer USB-C devices, while also supporting legacy USB 3.0 devices. SD4900P supports up to Triple 4K video, SD4750P supports up to Dual 4K, and SD4700P supports up to Dual 2K. With data transfer speeds and power supported up to 10Gbps/60W (SD4900P) 5Gbps/85W (SD4750P) and 5Gps/60W (SD4700P), these hybrid docking solutions will work well for any employee using almost any workstation.
Kensington's hybrid docking stations enable more connectivity and power for all users. It doesn't matter if they use Windows, macOS, or Chrome OS laptops, your IT policies can have your entire team covered. Of course, hybrid docking doesn't help only in the scenarios listed above. Any business looking to reduce its overall footprint while driving productivity will benefit from Kensington's hybrid docking solutions. If you're confused by all the options, don't worry – our ProConcierge program is here to save the day.
Sign up for ProConcierge here, and you'll be assigned a Sales Engineer. This single point of contact will analyze your business needs to provide recommendations. Once you decide on the equipment you want, the Sales Engineer ensures it's shipped directly to your office. From there, you try it out with no obligation to buy. If you're unsatisfied for any reason, just send the equipment back and let us know why the solution didn't meet your expectations.
Find out why these companies trust Kensington to provide cost savings and efficiency in their businesses.
Check out Kensington's full docking station lineup or contact us today to speak with a professional consultant to learn the best solutions for your business's needs.