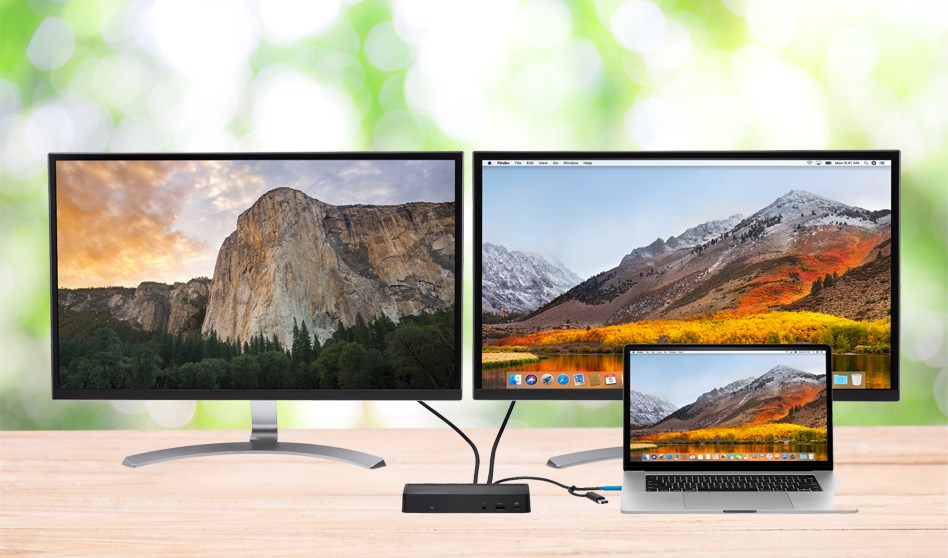 There is a known issue with latest macOS release (Version 10.13.4) that prevents the DisplayLink USB driver (Version 4.3) from supporting true dual display output.
Windows OS users are not impacted by this issue.
This limitation will impact users with a DisplayLink-enabled Kensington docking station (SD3600), using a macOS (10.13.4) device and two DisplayLink-enabled USB graphics devices (i.e. external monitors).
This issue is not unique to Kensington, and is not an issue with the Kensington docking station itself. No hardware or software changes need to be made to the docking station to resolve this issue.
We recommend that users who wish to use dual displays do not upgrade macOS devices to version 10.13.4 until DisplayLink releases a USB driver that supports dual displays. Users who have already installed macOS Version 10.13.4 should consult support.apple.com for information about reverting to macOS Version 10.13.3.

DisplayLink and Apple are working together to release a new DisplayLink USB driver that will correct this issue. For information about the status of the update, see: http://www.displaylink.com/downloads/macos.
To speak to Kensington support about this issue, contact us at 1-800-535-4242.