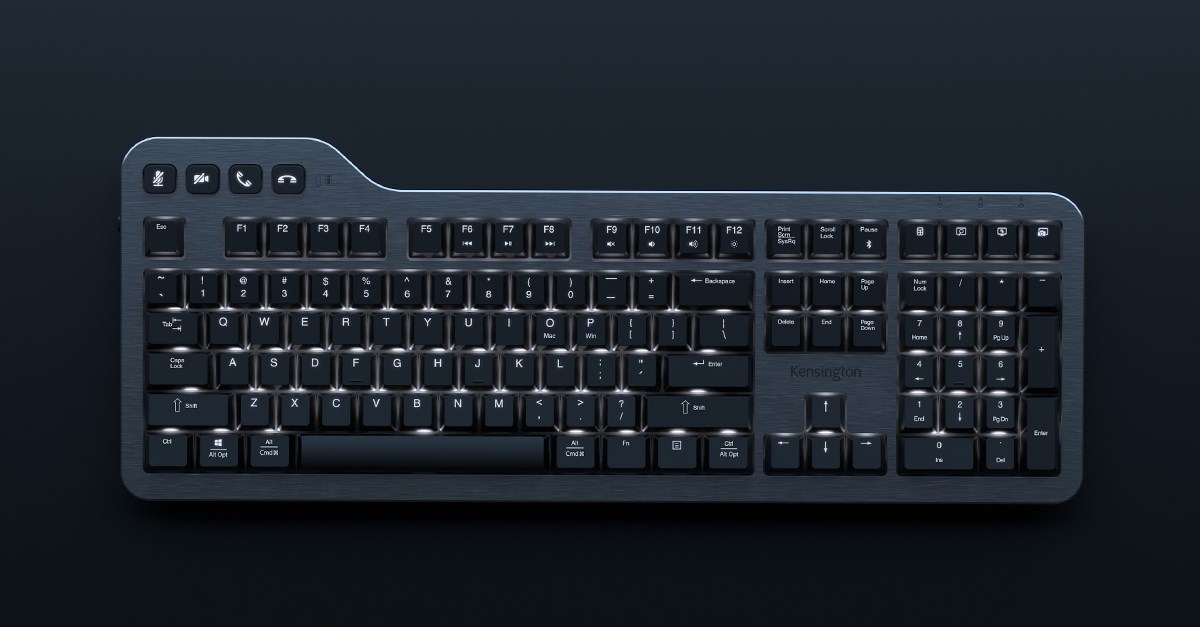 Silent keyboards have become increasingly popular in recent years as more people are working from home or in shared office spaces. Typing is a necessary function for every professional, but typing sounds can be distracting and even disruptive, especially during important meetings or conference calls. This is why Kensington engineered the Red Dot Award-winning MK7500F QuietType™ Pro Silent Mechanical Keyboard with Meeting Controls. In this article, we will take a closer look at the making of this award-winning keyboard, from its design and construction to its innovative features and functionalities. Whether you're a professional looking to optimize your workflow or simply someone who values a quiet and comfortable typing experience, the MK7500F keyboard is sure to impress. Read on to explore what makes this keyboard a true Red Dot winner.
Red Dot Award: The Gold Standard in Product Design Recognition
The Red Dot Design Award is one of the world's largest design competitions, and one of the most sought-after international marks of design quality.  It is a prestigious international competition with products evaluated by an independent panel of experts based on criteria such as innovation, functionality, formal quality, and sustainability. Winning a Red Dot Award is widely regarded as one of the most prestigious awards in product design, with winners receiving global recognition for their design achievements. The award is highly competitive, with thousands of entries from over 60 countries each year, and only the most exceptional designs receiving the coveted Red Dot label. Overall, the Red Dot Award for Product Design is a symbol of excellence and innovation in the design industry, and winning the award is a significant achievement.
Kensington earned the 2023 Red Dot Award for Product Design for the MK7500F QuietType™ Pro Silent Mechanical Keyboard with Meeting Controls, and was "Recognized for Outstanding Design that Incorporates Aesthetic Appeal, Function, and Innovation".
Innovative Design Meets Silence: The Award-Winning Kensington Keyboard
Kensington's MK7500F QuietType™ Silent Mechanical Keyboard secured the Red Dot Award for its ability to enhance the productivity and comfort of professionals working in hybrid work environments.
With Kailh Midnight Pro Silent Tactile switches and sound dampening pads, the MK7500F keyboard operates at a sound level lower than normal conversation or background music, allowing you to work without disturbing others or disrupting important calls or meetings. The QuietType™ keys, which are 15db quieter than traditional mechanical or membrane-type office keyboards, minimize distractions during online video conferences and in surrounding workspaces, making it a top choice for professionals who require a quiet and focused environment. 
The MK7500F's ergonomic design is another feature that contributed to its Red Dot Award win. The keyboard is sturdier and more tactile than mainstream membrane keyboards, and its comfortable design makes it ideal for all-day use. The integrated meeting control keys also enhance productivity by providing convenient camera and audio controls to simplify and optimize the virtual meeting experience, making the MK7500F an excellent choice for professionals who demand both comfort and productivity.
The MK7500F's durability and beauty also played a significant role in its Red Dot Award victory. The keyboard features a full-size ergonomic extruded aluminum frame, diamond edge bezel, and high polish—providing style, durability, and a high-end professional look. Laser-etched ABS keycaps ensure longevity of the keyboard legend over many years of heavy usage, making it a reliable and long-lasting investment. Additionally, the spill-proof MK7500F is IPX4 rated for water resistance, protecting it from damage due to accidental spills, ensuring the keyboard remains functional and reliable.
"The receipt of the Red Dot award is particularly exciting because it validates our efforts to bring to market innovative products that increase productivity and comfort for professionals whether working in the office, at home, or anywhere in between" stated Erik Campbell, Senior Lead Industrial Designer at Kensington. "This year's award-winning products effectively address the challenges posed by hybrid and work-from-home environments, where desktop space is at a premium, and environmental noises can create distractions during virtual meetings. These awards reflect the value that Kensington brings to the market as we innovate to meet the ever-evolving requirements of the business environment."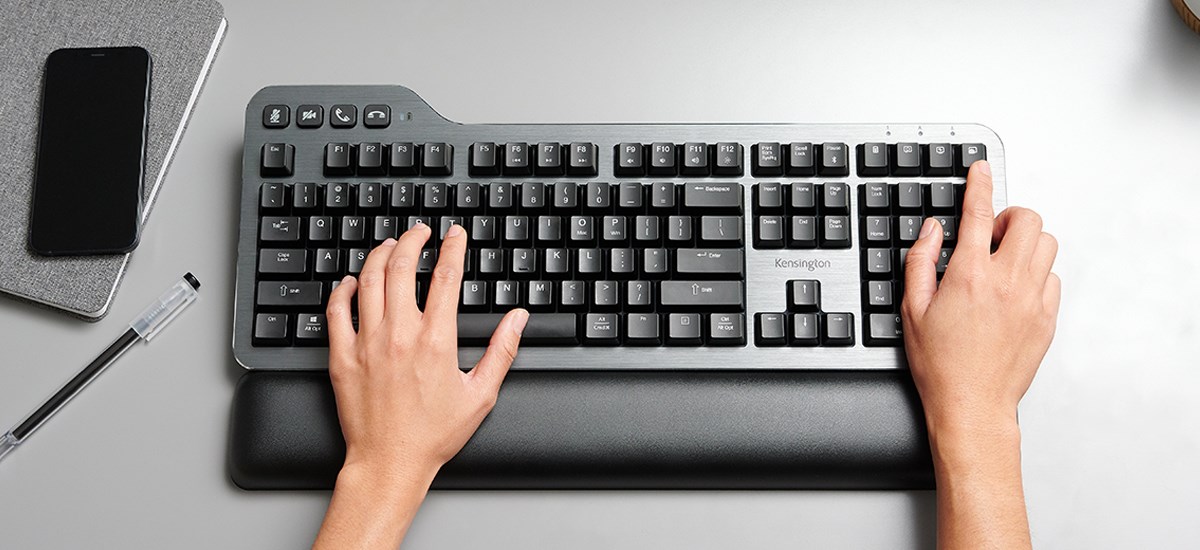 A Best-in-Class Keyboard for Today's Professional
Today's professionals demand keyboards that look as good as they function. They want durable modern designs and a quieter typing experience to complement contemporary office spaces and work-from-home setups. Built by professionals for the modern workplace, and ideal for work-from-home setups, the MK7500F QuietType™ Silent Mechanical Keyboard is a Red Dot Award-winning solution that offers everything you need in a professional keyboard.
Responsive keys, a quiet typing experience, and n-key roll over (NKRO)
Universal compatibility for Windows and macOS
Kailh Midnight Pro Silent Tactile switches with sound dampening pads
Connects via Bluetooth, or included 2.4GHz USB receiver, or included USB-A cable
128-bit AES government-grade encryption security
Ergonomic design supports all-day typing comfort
Built-in meeting controls for video conferencing
Customizable keys to support workflow
White backlight for easy key identification in low light settings
IPX4 spill-proof design protects against accidents
Includes washable silicon dust cover
Limited three-year warranty
Learn more about the Kensington MK7500F QuietType™ Pro Silent Mechanical Keyboard