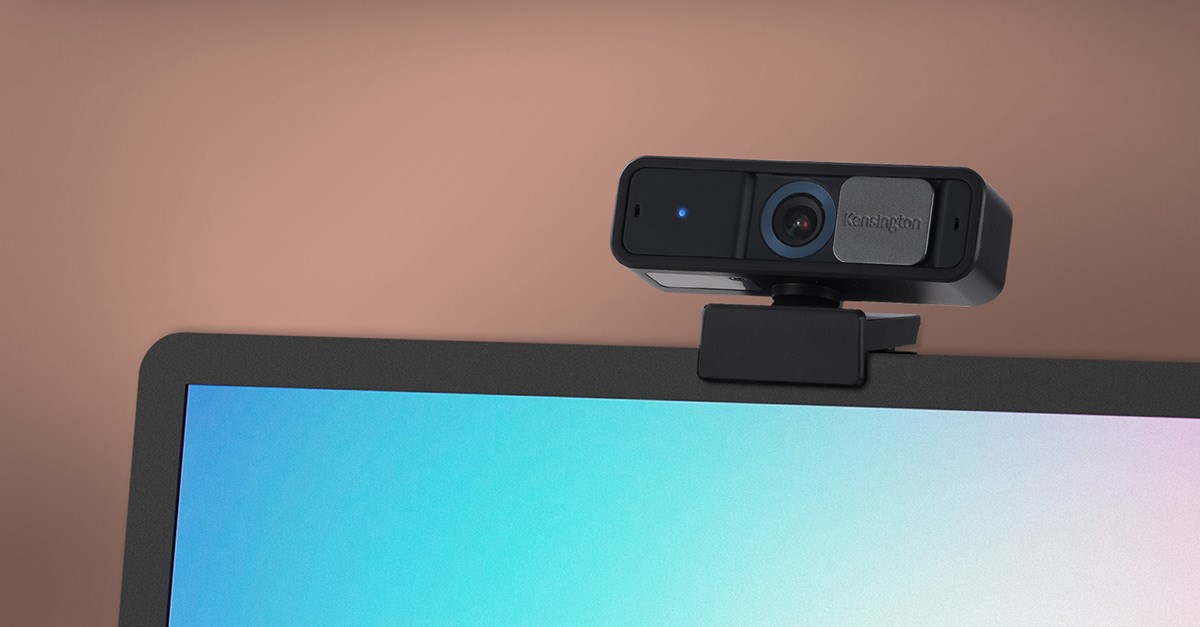 Now that you are taking the time and money to invest in your home office setup, you probably wonder what the best solutions are for video conferencing and Zoom meetings with colleagues.
One common question people ask is, "are 4K webcams really worth it?"
High-quality 4K webcams will cost more than a 1080p camera. The difference can range widely, sometimes up to a few hundred dollars or more, depending on the quality of the webcam you're considering. 
So, how do you know which webcam you should buy? Let's take a look to see why you may or may not want to consider a 4K webcam or whether a 1080p is a better option.
Is it Worth it to Buy a 4K Webcam?
Does a 4K webcam make a difference? Absolutely! When it comes to resolution, a 4K webcam is hands down the best webcam to consider when purchasing a new one. However, the question isn't whether it's better. The question is whether it's worth the money for what you need it to do.
The average remote or hybrid worker doesn't need the capabilities of a 4K webcam. Furthermore, most work-from-home employees do not have the bandwidth a 4K webcam needs. (More on that later.)
Even if you could afford the bandwidth necessary to run a 4K webcam, chances are the person (or people) on the other end of the connection would not have the capacity to handle the stream. It's a waste of time, money, and resources.
It will actually end up making the experience worse for both of you. Unless you need a super high-resolution video and you know that you and the person on the other end have the resources to handle the 4K connection, don't invest in a 4K webcam.
That said, 4K webcams do serve a purpose. Reasons to invest in a 4K webcam include:
Better videos: While it might be too much for video conferencing, 4K webcams do produce better videos. If you are recording a video presentation, advertisement, or training video, you may want the advanced features.
Lossless zoom: a 4K webcam are excellent for applications like telemedicine calls, quality assurance inspections, or film editing. You can zoom in up to five times with minimal image quality loss. 
Outstanding image quality: Anyone trying to make DIY videos or selling products wanting to show your audience a high-quality image should consider a 4K webcam. 
1080p Webcams vs 4K Webcams: Which One is Best for Me?
Ask yourself, "what am I looking to do with my webcam?" That will help you determine which one is the right choice for you. If you are one of the nearly 5 million employees who work from home some or all of the time, you probably only need a webcam for Microsoft Teams, Zoom or other video conference calls. 
If that's the case, you probably don't need a 4K webcam. However, there are three things to consider when choosing between a 4K webcam and a 1080p. These include:
1. Bandwidth
Experts recommend 23 to 35 Mbps of bandwidth for a high-quality 4K video. Anything less, and your video stream is going to be choppy. A 1080p webcam needs only 2 to 5 Mbps for high-quality video streaming. 
If the available bandwidth is an issue, an HD 1080p webcam will provide you with the best user experience. If bandwidth is not an issue (and you know it isn't an issue for anyone on the other end of the connection), you can opt for a 4K camera. 
Something else to keep in mind, bandwidth availability fluctuates during different times of the day. What might be available at 11 a.m. may not be available at two in the afternoon or doing other peak hours in your area.
2. Applications
What applications do you use for video conferencing? There are several on the market to choose from. Some companies use more than one. There is:
Microsoft Teams
GoToMeeting
Zoom
Skype
Google Meet
And many more
Not all of these applications are compatible with a 4K webcam. For instance, according to Zoom support, their platform does not support 4K. This is also true for other platforms like Microsoft Teams.
Before you go and buy a 4K webcam, check what the support team for your application of choice says about 4K webcam compatibility. It's as easy as asking Google. 
If you continue to have trouble getting the information, contact someone in your IT department. They should be able to point you in the right direction.
3. Resolution  
The resolution on a 4K webcam is 3840x2160. That means there are 3840 horizontal pixels in each image and 2160 pixels that run vertically. 
The resolution on a 1080p webcam is 1920x1080, which means the same. There are 1920 pixels running horizontally and 1080 running vertically. 
What does that mean for resolution? It affects the image quality of the video.
Think of it like this - do you remember those old school pictures where you could see the dots that made up the different shades of color in the image (even black and white photos)? Those are pixels. The more pixels you have in your resolution, the clearer the image.  
Where to Find the Best 1080p Webcam Under $100
Choosing between a 4K and a 1080p webcam depends on several variables. The primary one to consider is what do you need your webcam for? A 1080p is sufficient for most activities.
If video conferencing is your only need, you should probably stick to a 1080p. If you need the advanced features of a 4K webcam, it might be a better option for you. 
At Kensington, we offer a high-quality webcam perfect for anyone working from home or engaging in frequent video conference calls. There are multiple options to choose under $100. 
We carry the W2000 1080p Auto Focus (Narrow Angle) Webcam for less than $60, and we have the W2050 Pro 1080p Auto Focus (Wide Angle) Webcam for less than $90. Both are excellent choices and have numerous features and benefits. 
Most people don't need all the bells and whistles that come with a 4K webcam. That's especially true for those who buy a high-quality 1080p webcam from Kensington. 
Learn more about Kensigton's professional video conferencing solutions