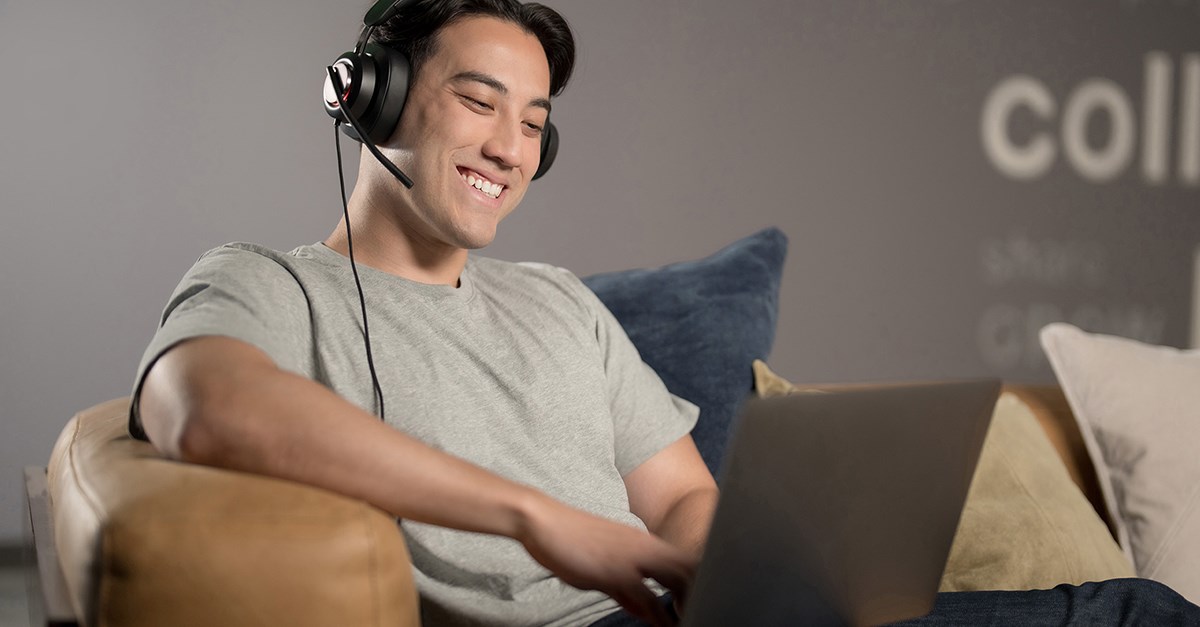 If you're looking for a professional headset to use with your laptop, phone, or PC, trying to figure out which is best can be a daunting task due to the wide variety of options available.  Today, most people are looking for headphones with superior noise isolation, voice clarity, hearing protection, and amplified sound.  To achieve all this, the type of technology used in the headset matters.  When it comes to sound quality, the advanced technology available in today's headsets cannot be beat for conference calls, music, podcasts, and/or gaming.  Increased clarity allows you to hear every note and every word with perfect accuracy.  Additionally, more robust drivers give you a more immersive experience, while built-in hearing protection ensures you will protect your ears while never missing a beat.  And if you wear your headset for hours on end, you'll want a great fit.  So, if you are looking for the best possible headset for sound quality, clarity, accuracy, and comfort, then one with advanced technology will provide incredible value and is worth the investment.    
Which Technology is Best in a Professional Headset? 
The latest technologies to drive game-changing results in headsets include passive noise-cancellation (PNC) and environmental noise cancellation (ENC).  Both are a must if you are a considering a professional headset for today's work or gaming environments, so let's take a minute to learn more about what each brings to your experience. 
Passive Noise Cancellation (PNC)
PNC technology allows you to stay focused by blocking out surrounding noise.  This is important if you need to stay focused, like when you are on a conference call or in a call center.  PNC works by using well designed earcups to seal out unwanted noise.  It is used in both over-ear headphones and in-ear earphones where the earbud itself will keep surrounding noise out. Passive noise cancelling headphones are best for isolating irregular and high-frequency sounds.  In addition, PNC headphones are considered better for your hearing than active noise cancellation (ANC) since you will be exposed to lower decibels of noise than you would with ANC headphones at the same volume level.  So, when it comes to noise-canceling headphones, PNC technology is the way to go.
Environmental Noise Cancellation (ENC)
ENC technology suppresses distracting sounds such as keyboard clicks and nearby voices so others can hear your voice clearly.  It cancels as much ambient background noise as possible while protecting the user's voice.  A high-performing ENC headset with microphone will block up to 90% of the ambient noise in a room and ensure that the person on the other end of your call will hear you as clearly as if you were in the same room.  If you are frequently making phone calls or recording your voice, ENC will help ensure everything is crystal clear and easy to hear.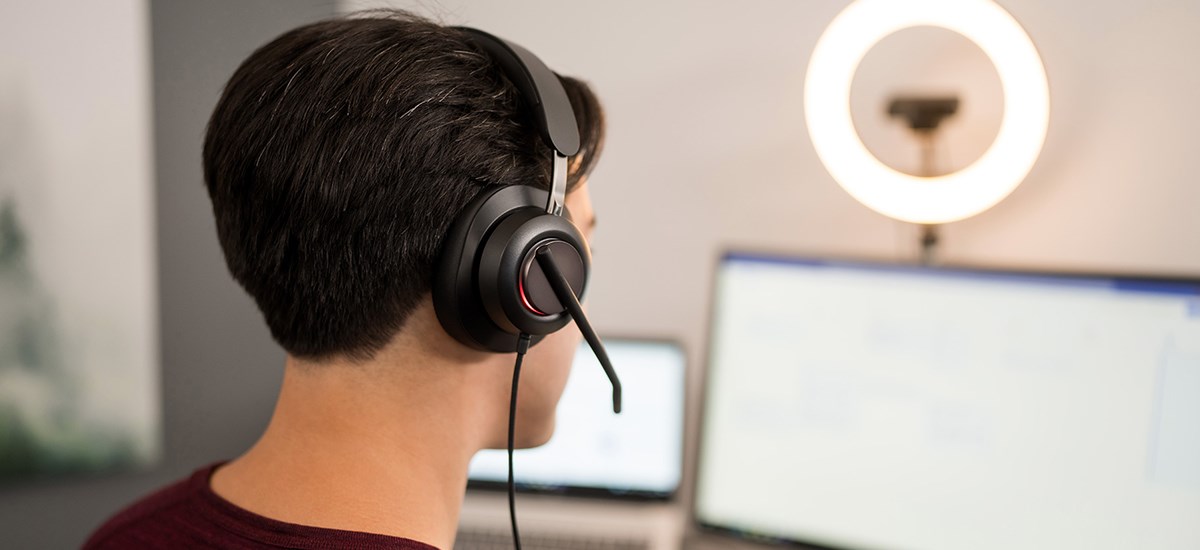 It's also important to keep in mind that not all headsets with PNC and ENC are the same—so take the time to choose a headset from a reputable company who will stand behind the technology in their product with a warranty you can trust.
Kensington provides professional headsets with advanced PNC and ENC.  A good example is the H2000 USB-C® Headset, which delivers an immersive and focused experience.  In addition to PNC and ENC, it provides a convenient flip-to-mute boom microphone that supports quick muting needs, built-in hearing protection to shield ears from sounds above 100dBA, sidetone to confirm you are being heard, sound guidance to confirm mute status, and dynamic 40mm neodymium drivers to deliver an exceptional audio experience for calls and music. 
Getting the most from your professional headset is the goal. Investing in a headset with advanced technologies, like ENC and PNC, can be a life-changing experience for both you and your listeners.  
Discover how Kensington audio solutions power next-generation experiences